After these months of closure, the desire to return to Disneyland Paris is stronger than ever, especially just a few days ahead of the reopening… But now, faced with health measures, possible concerns or constraints, should we go back as soon as it reopens? Our columnists are asking themselves this question.
Two editors, two opinions: Make your choice!
Yes, yes and -wait for it – yes! by Sara
I almost suffered a little heart attack and pure joy overcame me when I received the message: We have a date! On July 15th, Disneyland Paris will reopen and the park and its hotels will gradually wake up from their Sleeping Beauty nap. Now that we have also know the numerous measures, we have to ask the question: Should I stay or should I go?
For me, the answer was very simple: Yes, yes and again yes!
Admittedly I miss visiting my second home. Yes, we watched everything on Disney+, baked mickeypizzas and became world champion in Minnie ear tinkering – nevertheless something was always missing. Just to get out of the daily routine and dive into a world full of joy, magic and good mood – that can't be replaced easily. Disneyland is the place where unforgettable memories are created. But some people worry that with all the innovations, that's exactly what gets lost. But to put it in Bo Peep's words:" Open your eyes, Woody. (…) Sometimes change can be good."
I am convinced that all the outstanding cast members and guests will create an incomparable and special atmosphere that will give us a different but still unforgettable stay. And let's be honest, when else in summer, with (hopefully) sunshine, would you have the opportunity to visit the park with comparably few people?
First of all, the question is whether one feels "safe" to go to the park. The numerous measures that Disney itself carries out, but also the guests themselves have to stick to, lead to a good concept. Markings on the ground, more than 2000 dispensers with disinfectant and many other measures give me a good feeling about it. Unfortunately, the "human factor" may disappoint us, because it can be assumed that some guests will not always follow the guidelines – from incorrectly worn masks to not follow the distancing- not everyone will behave in an exemplary manner. But this can also happen to me when I am shopping, using public transport or something similar. We should take the usual precautions and behavioral measures to protect yourself and others and keep the risk as low as possible. Imagine how we sing or hum along to their favorite Disney songs while washing our hands….. After all, it's also up to us how much we let the magic shine during our days at the park.
But where is the magic? Shorter parking times, no "usual" character meetings, no buffet food, no parades and illuminations and then walking around the park with a mask on all day – what else can be left that differ Disneyland from an ordinary theme park? What else should be special about it?
A famous quote from Walt is "It's kind of fun to do the impossible" and Disneyland has rolled up its sleeves and worked and planned to make every visit magical anyway. So how does it look now and does that really convince me?
Rides ?
Most of the rides are open and only the capacity has been changed due to the distancing and hygiene rules. As always some attractions are in the process of renovation and rebuilding, but that's the usual. Fast Pass and Single Rider are not available right now, but do we really need them with this small amount of visitors? Even if the rides will take a different capacity of guests I don't think there will be enormous queues. Of course there will be – as always – rush hours. But we can use the app to see what's going on. So no biggie to me .
Shorter parking times?
Yes, actually we could stay longer in the park in summer. But after all we manage to explore the park in this time window in winter as well. And -looking at the bright side- we still have time to explore the village, have a burger at Anettes' or visit Billy Bobs for a few drinks.
No Shows?
At the beginning of the park reopening the shows and Lion King Rhythm of the Pride are still not available, but they will be back this summer and we can enjoy them again soon. So if you really want to have this with you, just be patient for a tiny little time.

No character meetings?
The character meetings -as we know them- do not take place. But there are Magic Shots (some of you already know them) where we can hold Tinkerbell in the palm of the hand or support stitch when he's messing with the party .And we can meet Characters, it's just a little bit different. The characters are visible in the park and there is the possibility to make "selfies" with them. Let's see what Disneyland has planned there. Finally there are new sceneries and photo ideas. Meet Mickey will be available as usual but with a little social distancing. There will be a new appearance of Character, so there will be a lot of new things to discover. Thats great! We have the possibility to discover something new and create totally new pictures than the usual. I am really excited about this.
No parades and illuminations?
Illuminations is for many of us the crowning glory of the evening and it won't be there at these times.I don't miss it that much, because I could already watched the illuminations many times. I hope that the park will come up with a better ending than the general announcement, which we could hear in the last days until the park closed . We need a better ending here – at least a tiny little bit of magic, please!
There will be no parades either – this hurts me especially for the parade of the Lion King Festival, which was terrific. Maybe we will be surprised here, because the Lion King and Jungle Festival is supposed to be back this summer. So we may see it all in a new dress somewhere else?


Wearing a mask the whole day?
Since I am older than 11 years old I have to wear a mask all day long in the park. To make it comfortable, I will take very light models with me, so it is not too difficult for me to breathe. Besides, we can have a little mask break while eating. You can already guess my bill: I just have to eat out more often 😉
Staying positive: you can come up with completely new photo ideas, challenge how to take pictures and express your feelings with a mask on , take photos with a back view etc.
Here you get really creative! But let's get back to food…..
No buffet?
Normally I am a restaurant hopper – I eat here and there and look forward to the different offers, even if I usually prefer buffet restaurants, because here I can try all the delicacies and plunder the dessert buffet until I burst. This offer will not exist in the usual way, but Disneyland tries to create alternatives and offers a table service with all you can eat options. A whole new dining experience – and a reason for me to visit more restaurants ;). I'm also curious about the take away menus, which are supposed to encourage us to have a picnic outside. First of all, I wonder where there is room for a picnic, because without additional seats you don't have much choice and secondly -of course- I really want to know how the boxes look like.
Shopping?
I see a huge advantage when it comes to shopping. On the last day before the Disneyland Paris was closed, you could already get an insight into how it all may look like. Because of the person restriction it feels a little bit like private shopping. You don't have to push through the shop with a lot of people but you have space and can let your buying desire run free in peace. Critics will remark that you have to queue up to get into a shop at all. But as usual it's up to you:. If the queue in front of the store is too long, just come back a little later.
New magic stuff?
Disneyland Paris already announced that there will be new magical stuff – something we absolutely need to discover. We don't know what or where or when, so we need to keep looking for it.

And an essential factor must not be forgotten: The numerous cast members who live Disney and are always there for us. They dance with us, are willig to fight with lightsabers and create the atmosphere.What would the Tower of Terror be without our "hotel staff", who even sing us a last song every now and then before we fall into the depths or Big Thunder Mountain, where we are sent on the wild journey of the ghost train with a joyful "yiiiiihaw" of our cast members. They finally make the small difference.
And another special feature is every single one of us. Guests who plan their outfits for a bounding in loving details, kids who let millions of soap bubbles rise into the air or simply make funny faces with us in the queues. Because all of this is Disney and all of this is what creates this uniqueness, which we can hardly describe, but still love so much.
In the end, everyone has to make his own pro and contra list and decide whether a visit under these conditions would enchant you or not. I got the feeling that this year a visit is something very special and I'm looking forward to see how well (or badly) the new measures are embedded in everyday life. Either way, we are here for you and let the magic shine every day.
No, I wouldn't risk it! By Catherine.
Go to Disneyland now? NO
William Shakespeare said "to be or not to be that is the question?" I have to say, "not to go to Disney now, that is my decision."
I'm a die-hard, even addicted, Disney fan. And yet, I won't be here when it reopens and the days that follow. So why, you ask me?
What are my reasons? Why the change of heart? I've spent nights trying to figure it out, trying to be as clear-sighted as possible. I read and reread the health conditions for the reopening, the services offered by Disney,… I've analysed the health issues. The penny dropped: NO NO NO NO
Here are my findings.
first of all you will have to go through a booking system that will sometimes raise the hair on the back of your head: waiting, disrupted service, cutting off, mistake in the dates and so on…

once you've booked, you'll need to look at the new safety standards…
Namely:
Wearing a mask is mandatory for all visitors over 11 years old for the entire time you will be in the park except during your meal.

Distance of 1 meter between each person

Hand disinfection before and after each attraction

Distancing configuration in each vehicle or cart

Single Rider Files and Fastpass Service unavailable

There will be differentiated entry and exit routes in restaurants and shops.

Plexiglas screens will be placed in front of the reception desks, cash desks, etc.

Cast members will be present to monitor the proper respect of the security rules.
All this will be done to reassure us but you will nevertheless need to bring a survival kit because even if there will be nearly 2,000 hydroalcoholic gel stations I'm not sure that at the end of the day these will still be full….
Moreover you will have to take several masks to last the day if you want to meet regulations on how long to keep a mask on, and if you multiply the whole by each member of your family it will make you a small heap and buying them on the spot equivalent to a small fortune.
You will tell me that all this is rather beneficial for your health and your safety but do not forget that this place is above all a place made, created, for children and imagine … In real time we expect an average of 1 to 2 hours between each attraction and even if there will be fewer visitors, I guess the lines will be even longer.
So be very patient because I'm not sure your young children will understand why:
You're going to forbid them to get too close to other people…

that touching anything and everything will be a possible source of contamination…

that it would be safer if they would stay by your side instead of running around like they dreamed of.

that if they fall, drag themselves on the ground, touch, accidentally run into strangers you'll draw your sanitising gel or wipes faster than Lucky Luke his gun.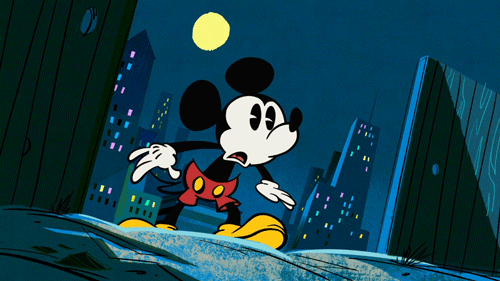 STRESS, STRESS, STRESS!
I'm almost done with the contamination phase, disinfection though:
in Luxembourg, on this day of 5th July 5 2020 new cases have been detected

In Spain, Catalonia is reconfining some 200,000 people.

In Portugal – Lisbon region – home confinement for 700,000 people

In Germany reconfinement of 600,000 people in 2 cantons

In Great Britain in Leicester tightening of confinement, closure of shops

In Italy near Naples, 700 people confined to residence
and you think I'm overreacting? Don't you dare come and tell me afterwards that everything is under control!
Let's move on to what and why we want to go to Disneyland Paris: we need dreams, but will we get them?????????????
Will be temporarily unavailable:
children's playgrounds 

traditional encounters with Disneyland characters

make-up and makeover experiences

close, cuddly interactions with Disney characters are temporarily suspended…

some experiences, shows or events that will be modified according to changes in health measures and government recommendations, including in particular Disney Stars on Parade and Disney illuminations
then again IMAGINE
No, sweetie, sweetie, sweetie, you can't kiss your princesses, your heroes.
No, you can't play there.
NO, there is no parade.
NO illuminations
YES, you have to wait.
YES you have to stay still
And you're hungry? Well, you wait in line.
You wanted to eat with the princesses? Well, I'm sorry, we're sold out… It was already a pain to book a restaurant now with the limitations on number of seats, I let you think it through…
The last word… if I may say so… Everything could go very well but it will be important it goes without incivility, selfishness, casualness, naivety, unconsciousness…