Since its reopening on 15th July, Disneyland Paris has reinvented the meet & greets with the characters: no more hugging Mickey, no more hugging the princesses. Instead, there are new features: selfies, Magic shots, waves from far away… But what are these novelties worth? Do they deserve to continue after the health crisis or are we just waiting for a return to normal? Our columnists are asking the question.
Two editors, two opinions: Make your choice!
Yes, these new features have a future!! by Nicolas
Do the new character meets deserve to continue after the health crisis?
Disneyland Paris had to be inventive to be able to offer the same things as before, taking into account social distancing measures. Indeed, nowadays, it is necessary to avoid contacts in order not to spread the virus…
It is in this direction that the park had to work: since the reopening of the park, no more hugs, hello selfies! The characters are behind a rope to avoid contact with the guests, just arm yourself with your phone and take the little souvenir photo in selfie mode. It's Betty Rose who must be happy, our dear selfie professional on the park 😉
Even if it's very sad to no longer get a comforting hug with your favourite character (whether it's for children or adults!), these new photo locations are really nice!
I was rather sceptical however after a day in the park, for me it's a big yes! The new character encounters deserve to last and to be incorporated into the usual Disneyland Paris offer.
No more never-ending queues
It's true that even when there's a lot of people around, the photos are quick to take and don't prevent interacting with the characters in any way.
As there is no more photopass photographer, we save time to take our little photo, a little smile and that's it!
There are a lot more photolocations than before.
They also deserve to continue in the sense that there are many more photolocations than before, and it would of course be very interesting to keep both once the health crisis is over!
Indeed since the reopening, I find that there are many more characters in the park, and it's a big plus!!!
Being welcomed to the park by Mickey and his friends every morning, meeting Daisy at the very beginning of Main Street, seeing Jack Sparrow at the restaurant, all this brings a real concentrate of magic! We really feel like we're arriving at their home, in their environment. We even come to forget the fact that there is no more parade.
We discover the place differently
These new character encounters are all the more interesting because they enable us to discover places in a different way. I'm thinking of course about the theatres inside the Walt Disney Studios Park.
I had the immense chance to take pictures with Cinderella and the Fairy Godmother, but also with Mickey in Magician mode!
This enables us to take pictures in a real setting and makes for great selfies!
For me it's a big yes, because it would allow a real diversity of characters, and it would break the monotony of people who come often, creating the effect of surprise on the park.
I confess that I was expecting a lot from the reopening to test the character meeting points, and I validate the concept 100%!
One more positive point for Disneyland Paris which has been able to keep the magic on the park by adapting the government measures!
No, can't wait to get back to normal! by Alice
Since its reopening on 15th July, Disneyland Paris has been offering a brand new version of character encounters: selfie locations!
The character, often in a nice setting, stays at a good distance and you can take a picture of yourself with it. A good alternative, given the current situation, to the close encounter that we are all used to, which allows to respect the social distance… But once the health crisis is over, do they deserve to continue? For me the answer is clearly no! They can never replace a real encounter!
If the idea of placing the characters all over the park, whether it's at the entrance to say hello or at the exit of an attraction, is excellent and enables us to immerse ourselves even more in the magical world of Disney, this is not the case with the selfies locations and the Magic shots.
Having a character in the distance, often separated by a rope, can never replace a real encounter!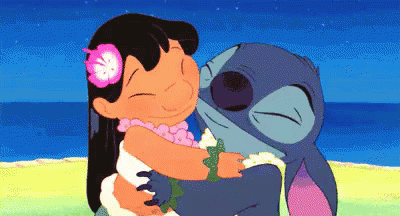 And this is even more the case with the Magic shots, where you take a pose in a very specific place and one or more cartoon characters are then added by computer. With all the applications, mostly free, and the filters of social networks, you can already create this kind of photos yourself without having to wait in line!
Whether you're a child or an adult, you come to Disneyland Paris to be amazed. And hugging Mickey or your favourite princess, having fun with Pluto or Stitch, having a lightsaber fight with Darth Vader is all part of it!
Having a character a few meters away from you, without being able to get close to him or to touch him is a necessity nowadays and it is of course better than nothing, but it is also a bit frustrating, especially for children. It's like having to smell a good hot pancake without being able to taste it!…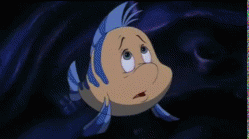 Personally, I have always loved taking pictures with the characters, creating this interaction, having a magical moment. Showing my friends the photo with Minnie showing a full complicity, like a photo with a "rock star", used to be a source of pride. Since the reopening of the park, I haven't taken any pictures. Having a barrier and the distance between us and the character totally removes the immersion side, the fairy-tale side. We can no longer say "Wow, I hugged Mickey! ».
I rather have the feeling of a zoo where instead of meeting Tigger, we take a picture with the tiger in a cage. Currently, due to the low attendance, the waiting times to take a photo or Magic shot are very low. But once the restrictions are lifted, it's hard for me to imagine that visitors could be waiting for more than an hour to take a picture with a princess without being able to approach her!
And it is for all these reasons that I impatiently look forward to the end of the pandemic and the coming back of meet & greets as we have known them for nearly 30 years!