Editorial | Should we go to Disneyland Paris when so many attractions are being rehabilitated?
Disneyland Paris is undergoing a big transformation. Rehabilitations are multiplying. You know the magic words? No, you don't? "We are refurbishing this place for your comfort …" Our editorialists wonder: "Should we go to Disneyland Paris when so many attractions are being rehabilitated?"
Two people, two opinions : Make your choice!
Yes! By Francesca.
There is so much to see and do in Disneyland Paris! I am an annual pass holder with a family and we find there is never enough time to visit everything, so even with closures and rehabilitation, there is still plenty to do.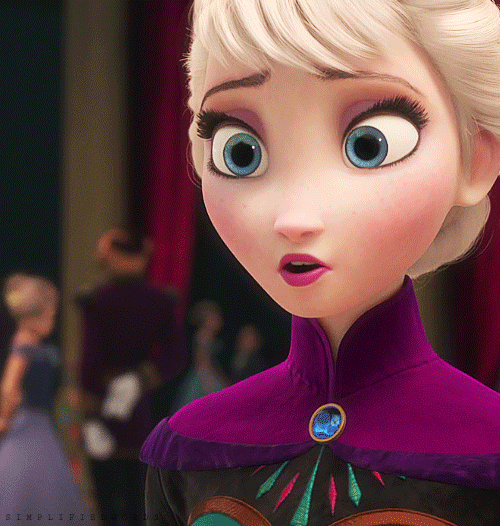 Current ride closures for Disneyland Park and Walt Disney Studios Park are:
Buzz Lightyear Laser Blast – closed from January 2020 – opening is to be confirmed. This is having overdue work carried out, I have noticed for quite some time that it has become tired and can be quite frustrating for the rider when it's not operating correctly.

Disneyland Railroad – currently closed – opening to be confirmed. Work has been happening on the railroad for a while now, I am excited to see what improvements have been made. It's fun for all the family!

Studio Tram Tour – Behind the Magic – currently closed. This was one of my personal favourites, but excited to see the new Disney Cars experience.
Some attractions are closed during periods of bad weather, which is unavoidable. Disneyland Paris is open 365 days of the year, it is essential for maintenance to take place to ensure a safe and enjoyable time around the parks and at improved attractions.
There is a lot of work currently happening, possibly due to it being a quieter time of year. Maintenance is happening around food outlets, shops, attractions and general upkeep of different areas. The fences may not look attractive, but they are necessary to keeping park quality high.
A question you must ask yourself is 'what kind of park would we have without rehabilitation'? The staff work incredibly hard to keep delivering an experience where dreams really do come true.
At Disneyland Paris, guest satisfaction is paramount.
One of the biggest and most exciting transformations happening at the moment is the creation of the Marvel and Frozen lands. This area is going to target young and old alike, I am looking forward to this and seeing what they have developed.
If you're visiting for a particular attraction, special occasion or a once in a lifetime trip, then I would advise waiting for less maintenance to be taking place. However if you're happy to visit now, there are over 50 attractions to keep you busy. I love Disneyland Paris and there is nothing that is going to ruin the magic for me.
Noooooooo! By Sara
Disneyland Paris is a happy place – full of magic, joy and unforgettable moments, and you wouldn't want to miss out on recharging your batteries here.
But with all the new developments and construction sites, you're carried away in your heart and wonder whether a stay in the land of the mouse is worthwhile at the moment, or whether you'd rather postpone your holiday until next year. As Disneyland Paris is open 365 days a year, it is quite normal for us that one or the other attraction is closed and price increases are nothing unusual for us, too. So why should we want to miss our visit now?
To be honest, I would probably be disappointed if I were going to Disneyland right now. But whyyyy? Well, for example you plan your family vacation and are looking forward to magic, adventure, great rides, delicious food and this kind of Disney spirit that you can't put in words. The reality looks a little bit different then.
Let's start our trip at the Walt Disney Studios. Already at the entrance we meet the first construction site, because (among other things) the ticket systems are being renewed. So you wait in longer queues (than usual) to be able to enter the park at all. In the studios themselves, almost 1/3 is closed due to construction work. Only 10 attractions are currently open here.
Rides like Crush, the Tower of Terror or Ratatouille had already long waiting times before the reconstruction measures, which are now even longer, so you might wait an eternity just for one ride. But at least for the Tower and Ratatouille you can get fast passes. And we can also go to Disneyland Park. But even here it doesn't look better. The choice of rides is bigger, but also here you can notice the reconstruction measures constantly. In Fantasyland the pavement is being renewed, in Frontierland the area around the Cowboy Cookout gets a new dress and so you shimmy from one construction fence to the next. And of course some rides are also being renewed, sometimes with longer and sometimes with shorter conversion times (When will the railroad ever be opened again?). Because of this, the beautiful decorations of the construction fences are only a small consolation. And of course the guests are flocking to the open attractions and that also means longer queues again. That's just frustrating.
But a visit to the park doesn't only consist of rides and attractions. You want to take pictures with your beloved characters. Well, if there wasn't lineberty. While you can still meet Mickey and Donald after a certain waiting time, you have to be lucky for "special" characters, because you can only meet Stitch, Olaf and Friends if you have booked a ticket through lineberty. Therefore a bigger characterhunt as compensation for the other losses is hardly possible. Unfortunately, you also don't have the feeling that you could at least meet more characters on location to make your stay more enjoyable. There seems to be the regular offer as always. In addition, there are price increases, which might be a little premature at this point of time.
For first-time visitors or visitors who can only visit once a year or less often, I think it makes more sense to visit Disneyland Paris next year  to get a money worthy trip. Next year a lot of construction work will be finished, a new parade will be on display and you might have the feeling that there is a little more magic than before.
But we don't want to badmouth everything, because there are still very special seasons and events. Unfortunately the Frozen Season couldn't really convince, so the start of the year was a little bit bumpy and the Star Wars Season is more or less a copy of last year. Nevertheless we can look forward to many great events and seasons from Jungle Jive to Disney Runs and Electroland – there is something for everyone in here. I hope that we will get the Disney feeling that makes a holiday so unforgettable. And on top of that there are also still loved shows like "Mickey and the Magician", the parades or Illuminations, which continue to enchant us every time.
As always, everything is a little bit in the eye of the beholder, but a very shortened offer, which is underlaid with price increases, makes you think twice, if you want to go to Disneyland Paris at the moment.