Calling all heroes! Prepare to assemble for Marvel Avengers Campus, an epic new land opening at Disneyland® Paris from Summer 2022. And as a new recruit, you'll team up with the Avengers and take on the mightiest MARVEL missions.
Spider-Man W.E.B.Adventure
Recruits of all ages, unleash your inner hero in Spider-Man W.E.B.Adventure, an action-packed mission alongside Spidey himself.Will your team's web-slinging skillscatchPeter Parker's buggy Spider-Bots before they wreak total techno-havoc?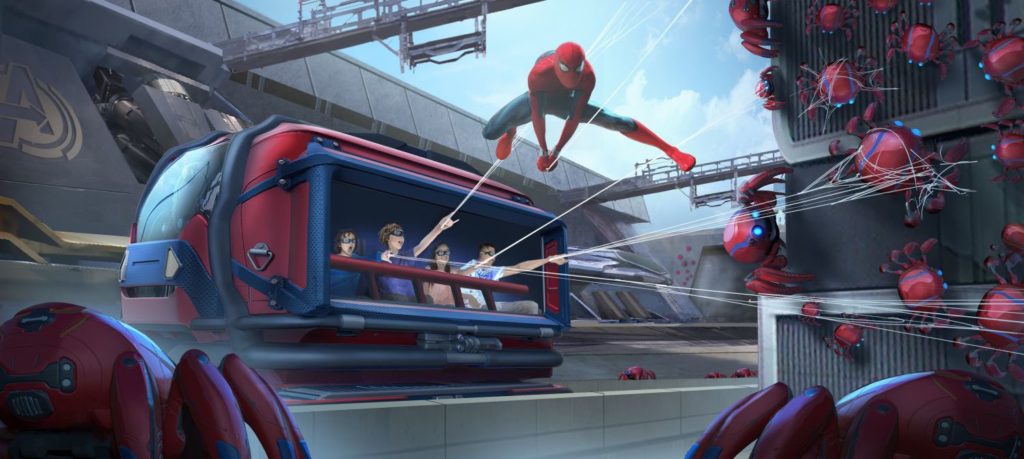 Avengers Assemble: Flight Force
Heroes wanted! Team up with Iron Man and Captain Marvel and help them save the world from an intergalactic threat in the hyper-thrilling attraction Avengers Assemble: Flight Force. Good luck, recruit. Earth is counting on you.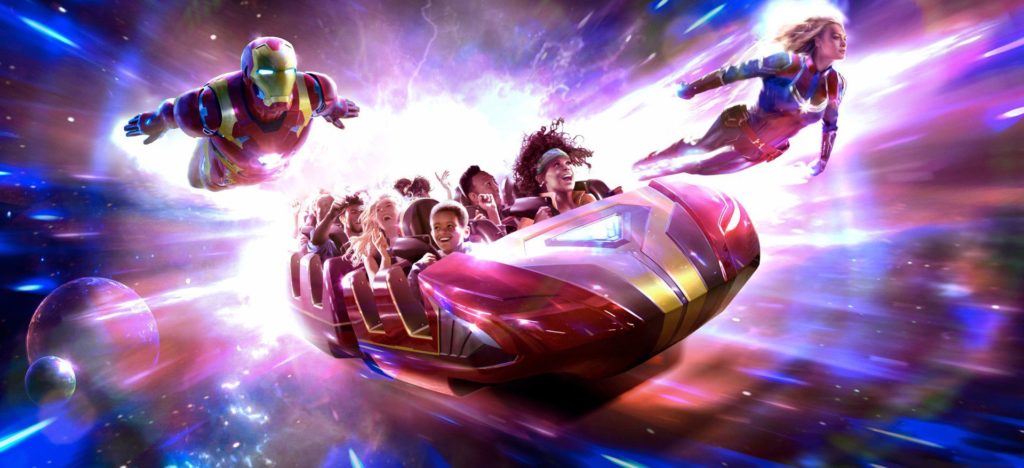 PYM Kitchen
Being a hero is hungry work.So head to PYM Kitchenfor a huge variety of good food at size-defying scales. Here, you can power up with a buffet of unusually-sized mains and snacks –all prepared by a team of super-smart chefs using Ant-Man and The Wasp's PYM Particles Shrinking and growing technology.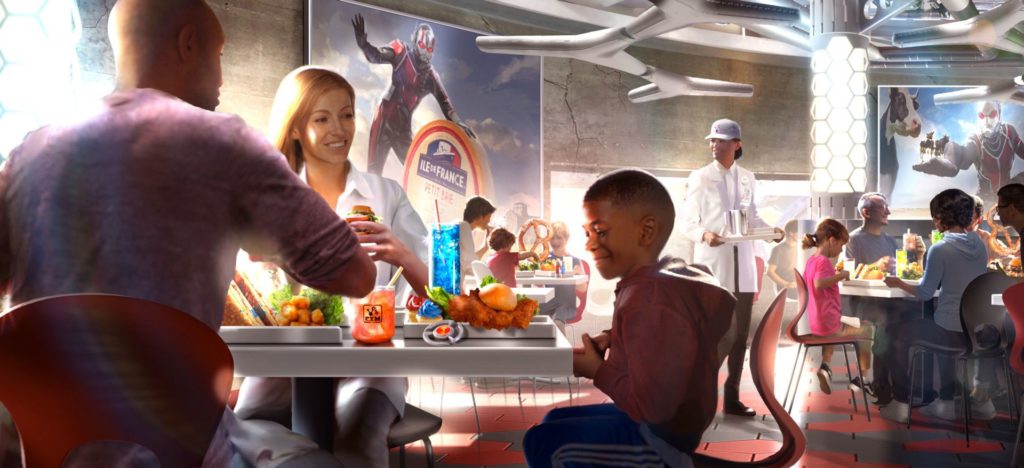 Stark Factory
Have an appetite for invention… and customising your own pizza, pasta and salad? Then fly over toStark Factory, a high-tech workspace and quick-service kitchen where Super Heroes come to build and repair their gear.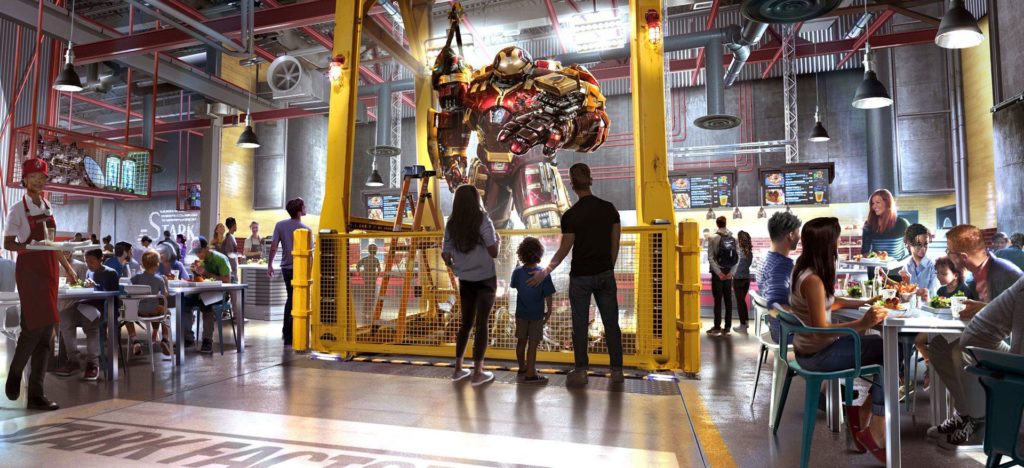 Roaming
From the moment you enter Marvel Avengers Campus, you must be alert and be ready to impress. Because Black Panther, Thor and many other Avengers are patrolling the streets alongside their Avengers Deployment Vehicle, looking for their next super recruit. Will it be you?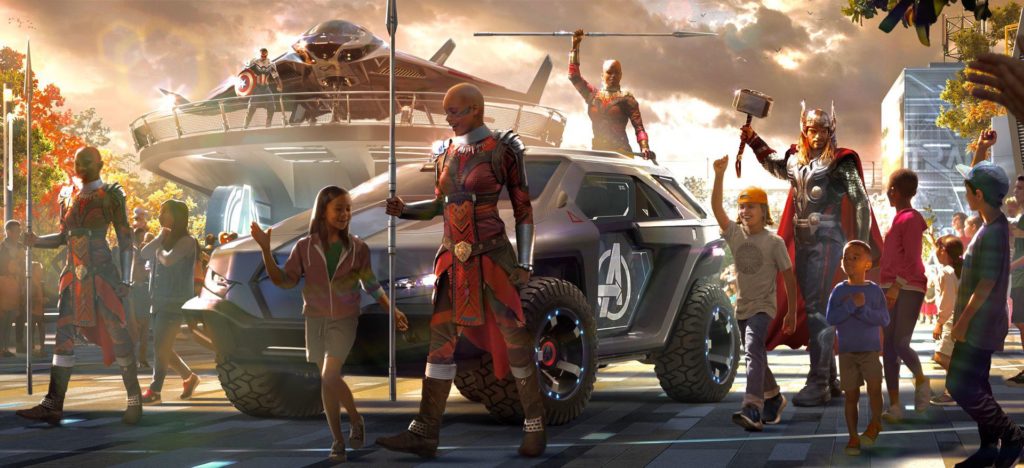 Mission equipment
Get ready for your heroic missions and training sessions by equipping yourself with the latest W.E.B.and Campus-created tech, available at Mission Equipment.