Let's look back at the history of Bob Iger, who was CEO of The Walt Disney Company from 2005 to 2020. On November 20, 2022, Bob Iger returns to lead TWDC for a two-year term.
Biography Express :
Full name: Robert Allen Iger aka Bob Iger
Parents: Mimi Iger and Arthur L. Iger Mimi Iger and Arthur L. Iger
Date of birth: 10 February 1951
Place of birth: New York, USA
His debut:
Bob Iger grew up in Oceanside, the son of Mimi Iger and Arthur L. Iger, a World War II veteran. He began his education at Fulton Avenue School and then Oceanside High School, graduating in 1969. A few years later, in 1973, Bob Iger graduated from the Roy H. Park School of Communications with a Bachelor of Science degree in television and radio. After graduation, he began working as a weatherman at a local Ithaca television station.
In 1974, when he was only 23 years old, Bob Iger started at ABC as an assistant. He worked his way up through the ranks. In 1985, Iger became the new vice president of ABC Sports. He was appointed President of ABC Entertainment (1989), then in 1993 Vice President of Capital Cities/ABC and finally in 1994 Bob Iger became CEO of the same company.
The Walt Disney Company :
In 1995, rumours circulated that Michael Eisner, chairman of The Walt Disney Company, wanted to buy Capital Cities/ABC. On 31 July 1995, TWDC announced the purchase of Capital Cities, which controlled ABC, the leading television channel in the United States. The company was bought for $19 million and in 1996 the merger was official.
On February 25, 1999, Bob Iger's career took a new turn as CEO of ABC Group and Chairman of Walt Disney International. Barely a year later, on January 24, 2000, he was named President and Chief Operating Officer of The Walt Disney Company.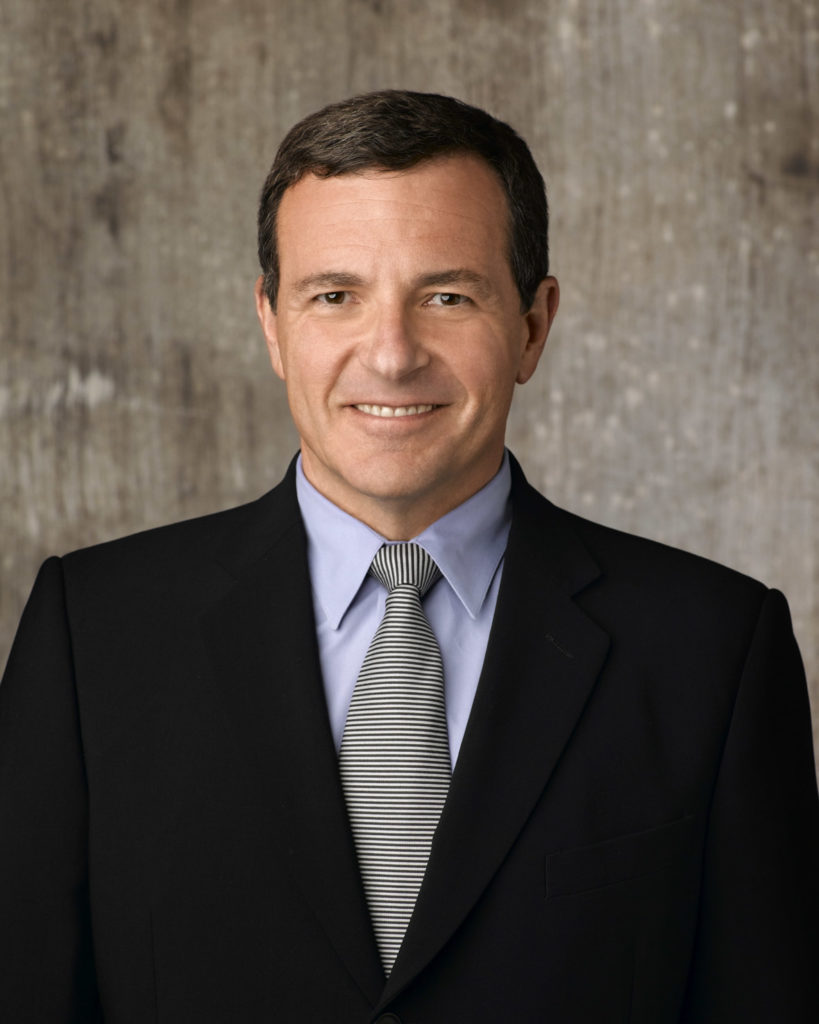 After a few complicated years for the company, between the attacks of 11 September 2001 and the collapse of The Walt Disney Company's stock market, Michael Eisner agreed to prepare his succession and retire. In March 2005, the Board of Directors of The Walt Disney Company announced in a press release that Bob Iger would succeed Michael Eisner as of October 1. He becomes the sixth CEO of this historic company.
The Bob Iger era:
As soon as he became head of The Walt Disney Company, Iger had a lot of ideas. On 12 October 2005, he and Steve Jobs launched the download of ABC and Disney Channel series on the Itunes platform. He then bought Pixar on 24 January 2006 for the modest sum of 7.4 billion dollars.
Another big move was made in 2009, as on 31 August TWDC announced the purchase of Marvel Entertainment for $4 billion. The buyout was approved by Marvel's shareholders on 31 December.
In November 2011, he became a member of the Board of Directors of Apple Inc. Then in March 2012, Bob Iger became Chairman of the Board of Disney, following the retirement of John E. Pepper Jr.
The takeovers continue, as in October 2012 TWDC bought Lucasfilm for $4.06 billion.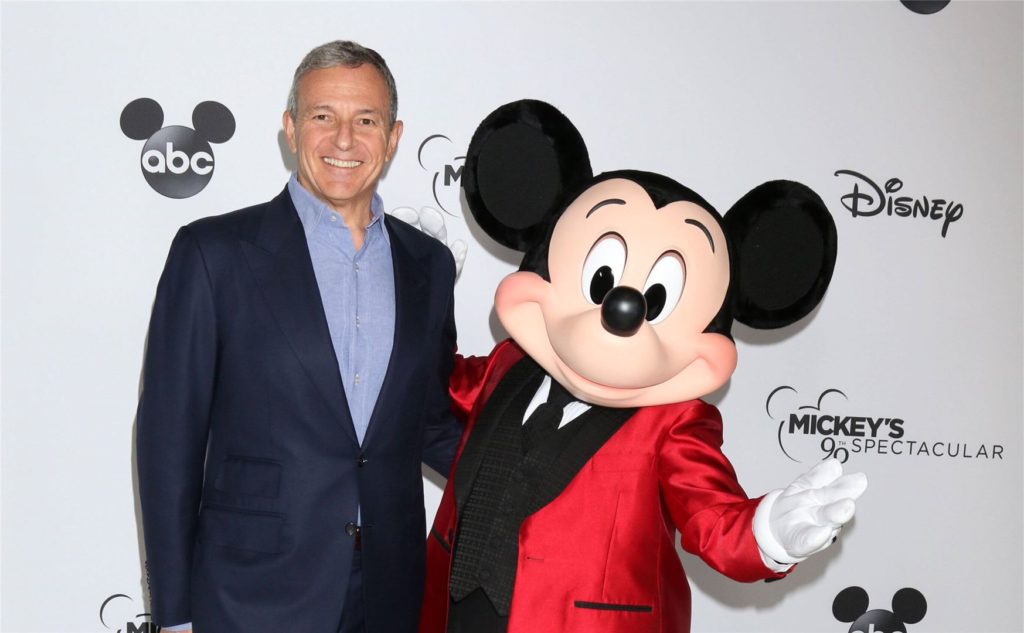 A head full of projects:
Bob Iger brought the Disney ship into the 21st century with successive takeovers of very large companies. Under his presidency, some very big franchises have been created: Toy Story, Avengers, Star Wars, Indiana Jones. Most of these major new films have been huge successes.
Bob Iger did not stop there, he set himself another very big goal, that of opening a second park on the Asian continent. This is when Shanghai Disney Resort was born, the park opened its doors on June 16, 2016.
His contract was due to expire on 30 June 2018, and has been extended until 2 July 2019. In the end, after several postponements, Bob Iger will be able to remain CEO until December 2021.
The Bob Iger era also saw the launch of the Disney+ platform, which is scheduled for November 2019 in the USA and 2020 in Europe. This new platform competes directly with another major service such as Netflix.
Iger's latest buyout was launched in late 2017. The company in the sights for shareholders is 21st Century Fox. The buyout is official on March 20, 2019, TWDC bought this company for $71.3 billion.
From the end of Iger to the arrival of Chapek and the return of Iger: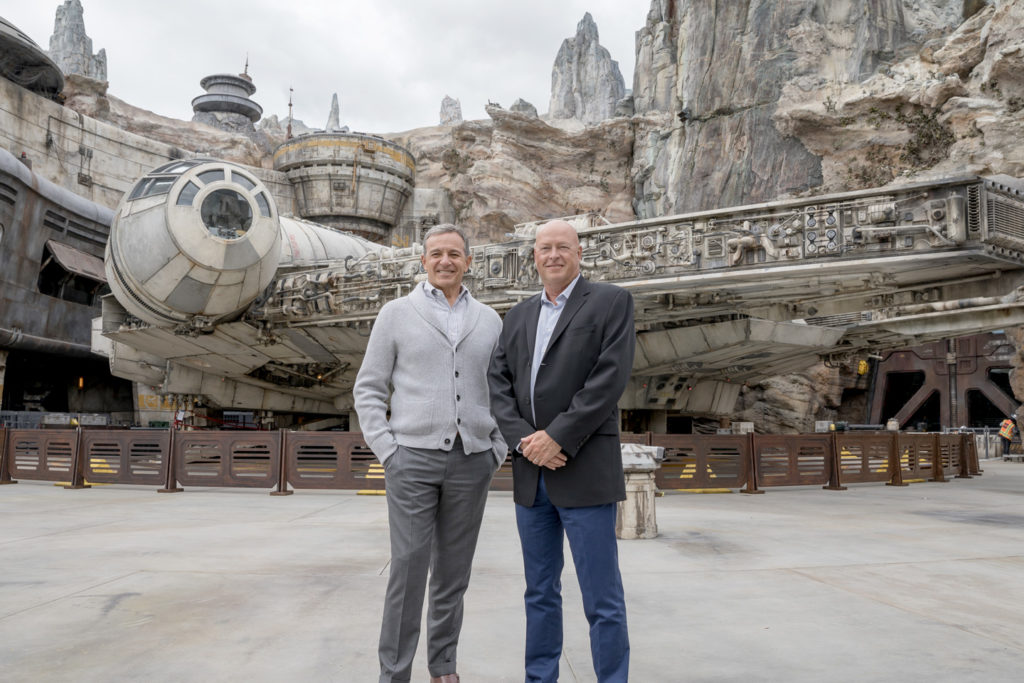 In April 2019, Bob Iger confirmed his retirement in 2021 at the end of his contract. Indeed, the man who relaunched this company must then choose a successor.
On 25 February 2020, the news broke that Bob Iger was stepping down as CEO with immediate effect. He leaves his place to another Bob… Bob Chapek the former president of Walt Disney Parks, Experiences and Products becomes CEO.
Straight from California, in a press release, we learn a news that makes the effect of a bomb in the Disney sphere. On 20 November 2022, The Walt Disney Company announced that Bob Iger would be returning to the company for a two-year term.
Its main objectives for the next two years are to find a new successor and to restart the growth of the group.