Like many people, I had seen Enchanted and I loved it! So it was only natural that I should watch Disenchanted
Gisèle who, forced by the evil queen, had left her fairy tale had landed in New York and met her future husband who was not a prince charming… in short, as I had liked this film very much, it was normal for me to watch the second one with great enthusiasm.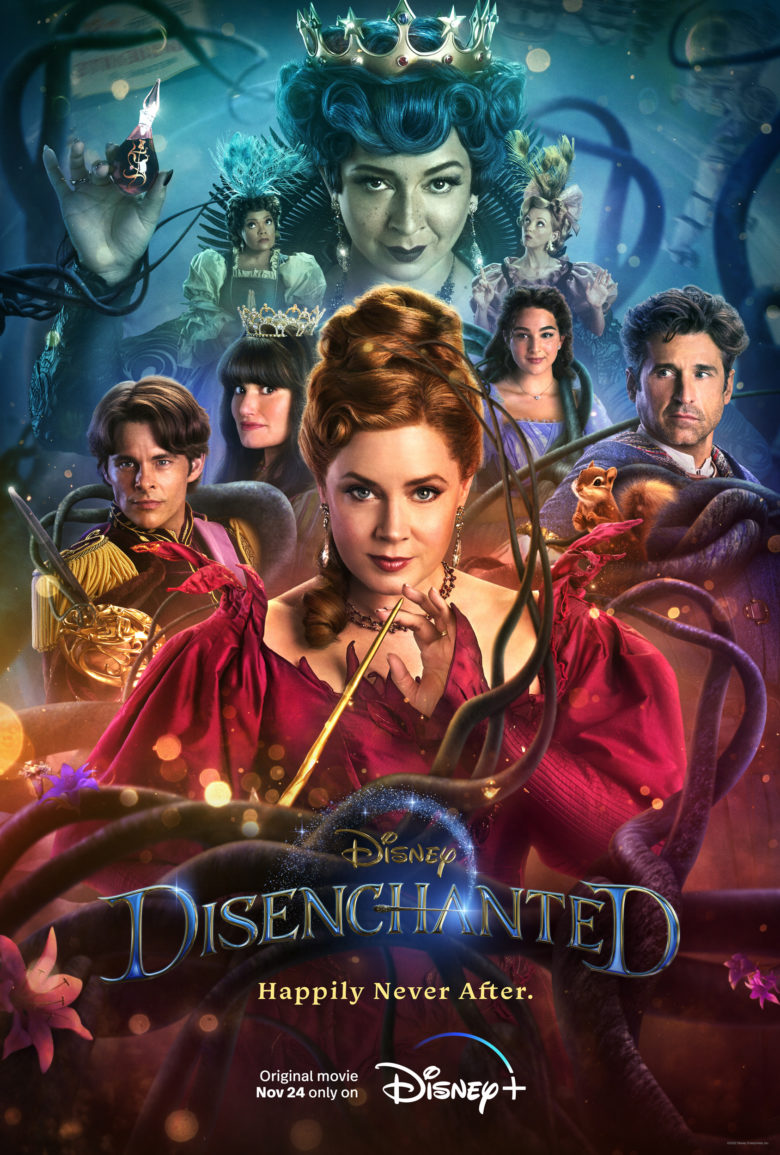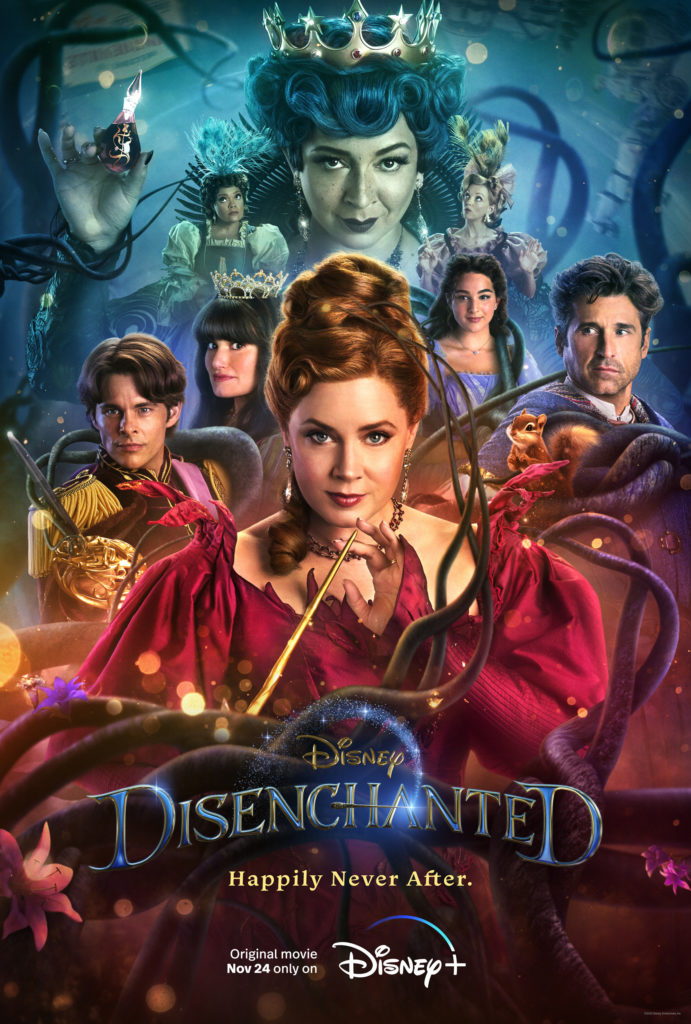 Disenchanted : Synopsis
Gisèle and Robert have been happily married for 15 years and have two daughters: Morgan and Sophia.
But now…she feels that there is no magic left in her life, Robert's daughter has become a teenager with all the little worries that this can cause: city life, fatigue, and she dreams of a better life. So when she sees an advertisement for a community called Monroeville, living outside the city, she decides to move and give her family a life filled with happiness.
Unfortunately, the solution she thought would be miraculous turns out to be much more difficult to live with. The suburb has local rules and is totally under the control of Malvina Monroe. Her teenage daughter wants to return to her old school. Her house looks more like an abandoned house than a castle.
In a word: she is frustrated!
She then turns to the magic of Andalasia to help her. The suburb becomes a fairy tale with its share of evil queen, spells, jealousy, wickedness, love and fighting turning her into a wicked stepmother at the same time… in short, chaos!
Don't worry! She will find a way to save the world and her daughter-in-law Morgan, whom she considers her daughter.moyen de sauver le monde ainsi que sa belle-fille Morgan qu'elle considère comme sa fille.
Disenchanted : my opinion
I don't have to hide it, nor to be ashamed of it… I'm an undeniable blue flower who loves rose water films! I was therefore delighted by this film.
Not that it is exceptional or that the story is interesting… but it did manage to do something wonderful. It made me forget my little problems for almost 2 hours, allowed me to relax and… dream!
The music is catchy. However, the light-hearted songs will not be remembered because they are far from being memorable. The choreography is very well thought out and the costumes very refreshing!
It should be noted, however, that Disney did try to get some messages across:
Life as a teenager is not always easy with a dreamy mother and a hard-working father.
Radical life changes often do not bring the desired result.
Living happily ever after is an understatement and it doesn't exist on this earth.
And above all, you can move, but you will leave with your problems, whatever they are and wherever you go. So the best thing is to sort them out first!
In brief,
| | |
| --- | --- |
| Positive points | Negative points |
| Fairy-tale costumes | Morgan is not always very convincing in her role as a teenager. |
| More choreography. | Bad girls aren't really bad |
| Many catchy songs. | Nothing very new in the script. |
| The mix of various inspirations from other Disney films (the apple from Snow White, the vial from Alice in Wonderland, the tower in Rapunzel's house…) | Too many songs that are listened to without really being remembered. |
| Gisèle is as graceful and twirling as ever. | It feels like a copy and paste from the other Disney films. |
| | The end of the film always ends well and in the same way, so no wonder. |
A word of advice: it's Christmas time, a time for dreaming, sweetness and happiness. Settle down on your sofa, nice and warm, with your children or grandchildren. Turn on your TV, put on Disney + and let yourself go in front of this unpretentious film that will make you have a good time.
Happiness is made up of small pleasures that, when put together, make your life more magical.
My rating for this film: 17/20