Is Holly Black's Disney Maleficent Mistress of Evil: Heart of the Moors a good companion to the Maleficent live action movies? Let's find out!
We know Maleficent and Aurora. We met them once upon a live action adaptation, when we watched the Sleeping Beauty story from the Moors instead of the castle for the first time.
And in the movie Maleficent: Mistress of Evil movie we catch up with Queen Aurora five years later.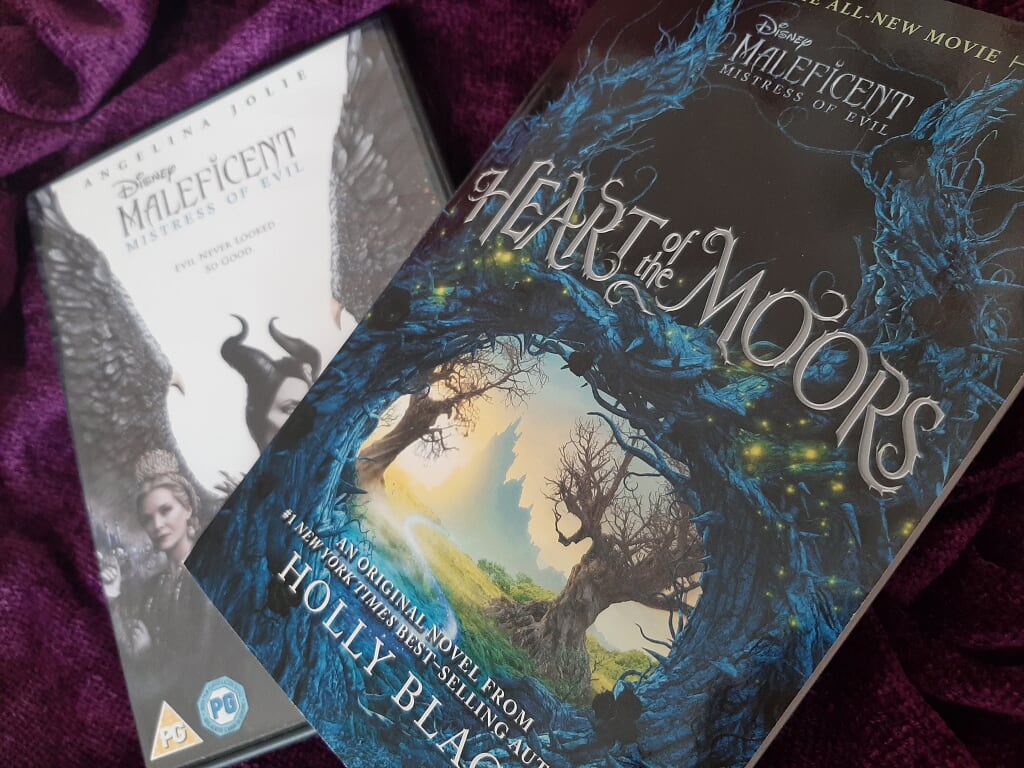 What Happens After the Maleficent Movie Ends?
Now we know, because Disney Maleficent Mistress of Evil: Heart of the Moors is an original novel that fills in the gaps.
The Heart of the Moors novel lets us find out more about what Aurora and her godmother are really thinking, overlapping with the events of both Maleficent movies. We find a bit more about how they're adapting to their new situations, and what drives them to make decisions that carry over to Maleficent: Mistress of Evil.
As the novel begins, Aurora is getting to know her advisors and the subjects of Perceforest, as well as Prince Phillip. Maleficent wants to protect Aurora, and also reclaim the rights of her friends in the Moors.
Knotgrass, Thistlewit and Flittle are back, and we get to know Aurora's courtiers. As expected, the lords and ladies are finding it hard to change their views on magic. The near-deadly curse and epic battle probably didn't help matters.
Who Is Holly Black?
Author Holly Black knows a lot about faerie stories, so she's a strong choice. This has been her world from her 2002 debut novel to her New York Times bestselling Folk of the Air series, so she's spent a lot of time figuring out how fairy worlds work.
In Maleficent: Heart of the Moors we find a lot of those extra details – the iron that's been built into Aurora's castle, for example. It helps their world to feel real, and really brings you into the scene. Which is what we want, right?
| | |
| --- | --- |
| We like | We don't like |
| Bridges the 5-year gap between the movies | It's a little darker than the Twisted Tale novels so might not suit everyone |
| Perfect for fans of the Disney Twisted Tales series | It raises tricky questions. Is animated Aurora scared to sleep too? |
| Like the Maleficent movies it's darker than | The story covers similar ground with mistrust between the Moors and castle |
| Adds even more detail to Aurora and Maleficent's world | |
| Takes ownership of the characters and gives them more depth | |