Hellooooooo friends! Here I am again, Charlotte LaBeouf, to serve you! For this new issue of our now famous meeting, I want to honour one of my favourite films which recently celebrated its birthday: Zootopia! Cute bunnies, a thrilling investigation, a not so bad fox and a sloth at the top of his game: this movie has everything to please! So let's see what we can find on the shopping side!
Charlotte La Bouff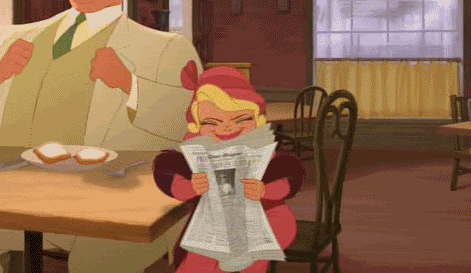 ---
Magic Mode (fashion and accessories)
Nice t-shirts ??? Yes, yes guys !! Here it is! On the Amazon website first of all: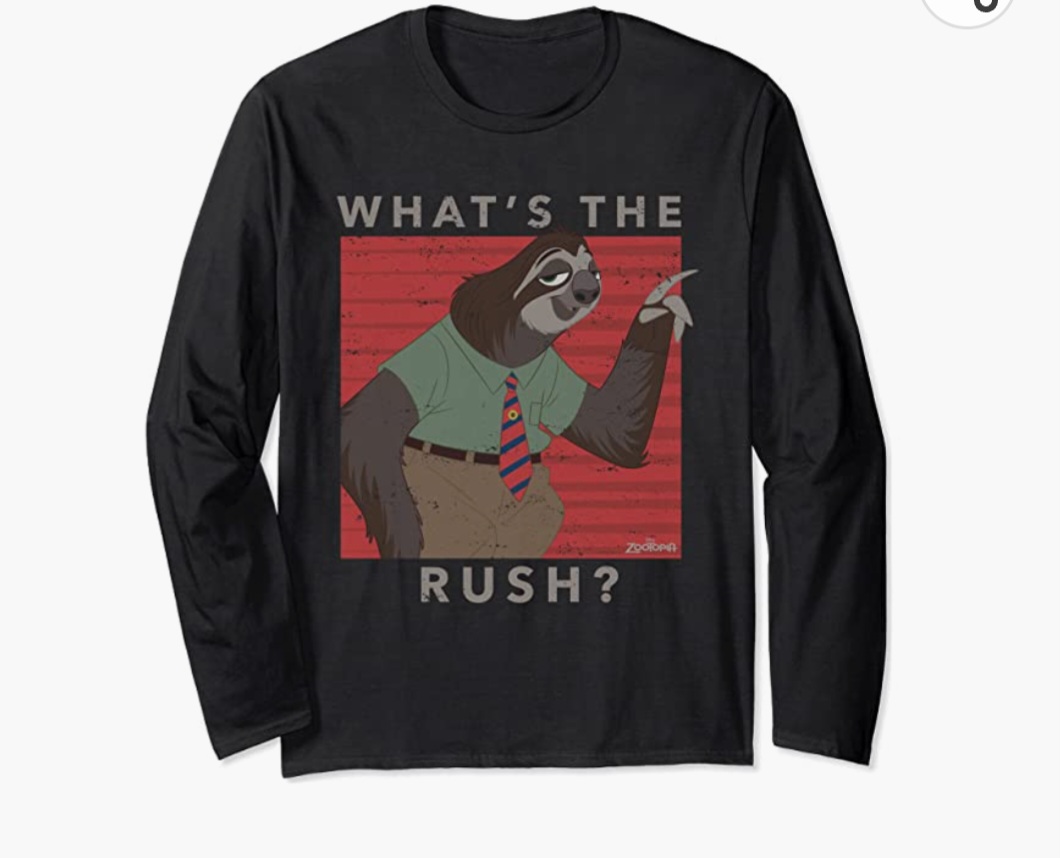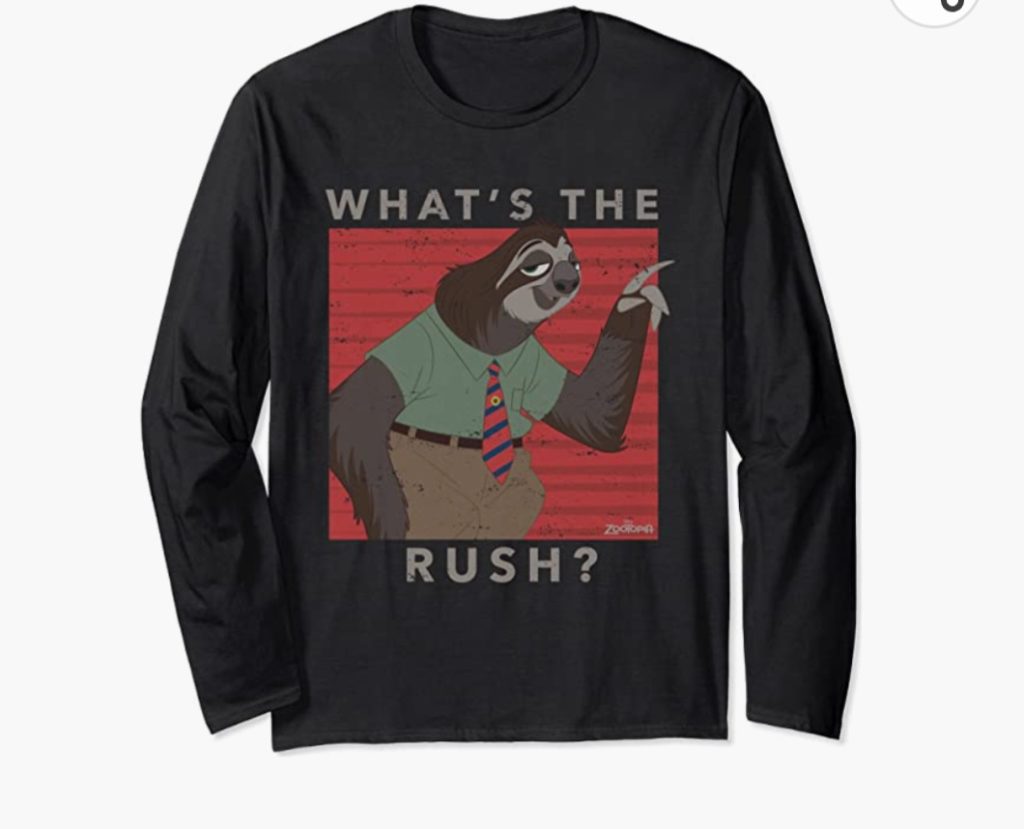 These don't suit you guys? No problem! You can find other models on the Redbubble website: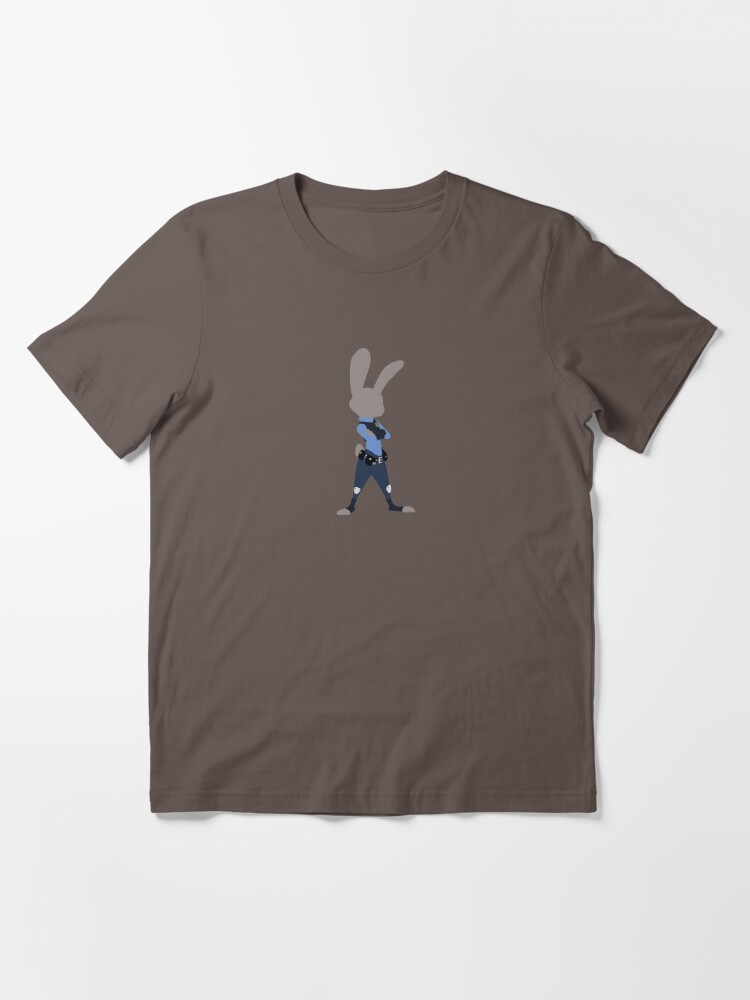 Would you rather spend your money on fashion for children? Well, I'll do my best ! And then, it will at least be a selection that won't scare Big Daddy ! Here is a small selection from shopdisney :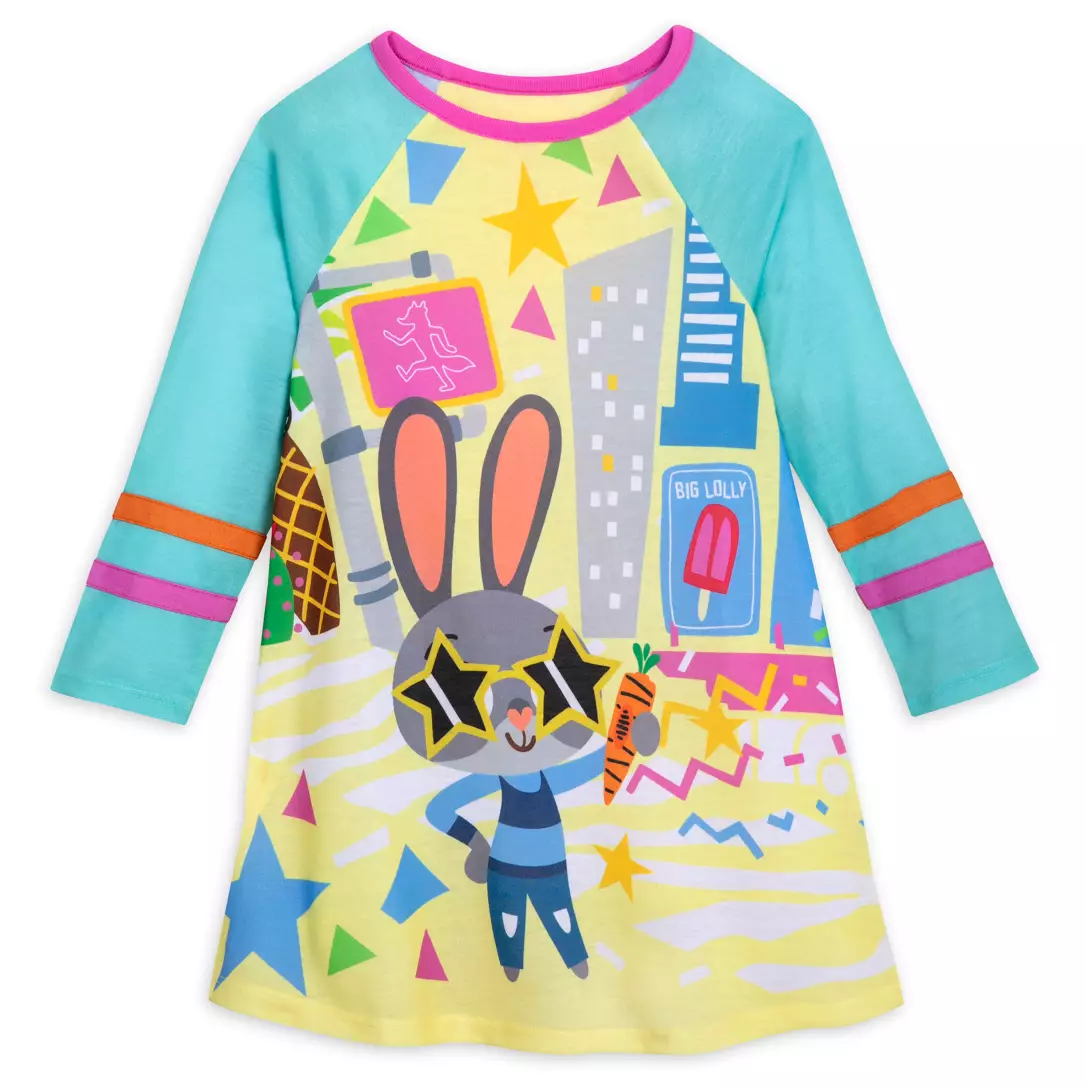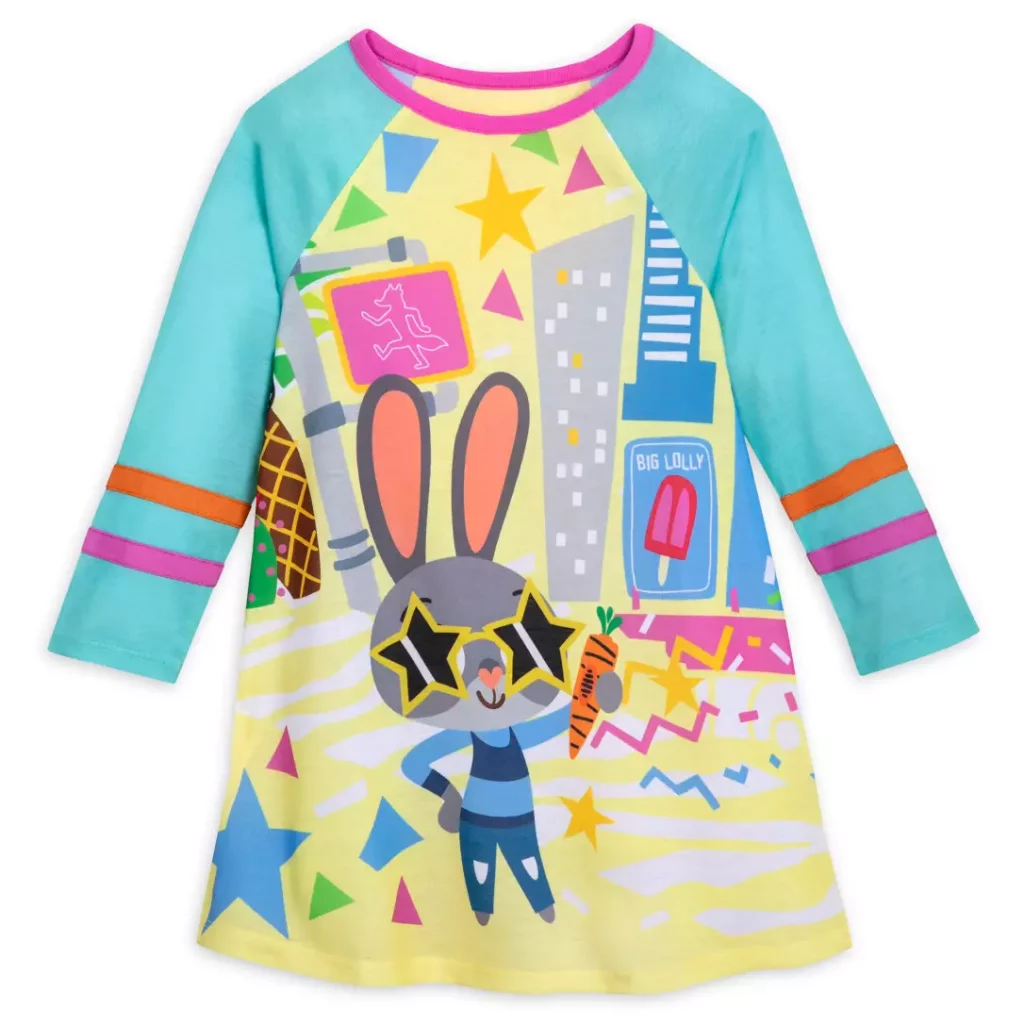 Friends: you have to live with the times! Today, no one can live without their mobile phone. Well, you know what? I found some great ones for you, in our theme of course! Check out Deindesign's website to find what you're looking for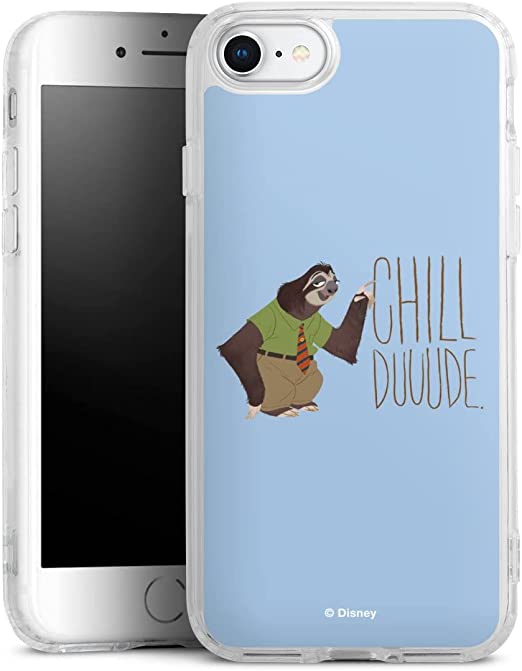 Magic Shopping (jewellery and beauty products)
I've had enough of jewellery …. which is why I found these really cool keyrings !!!!!!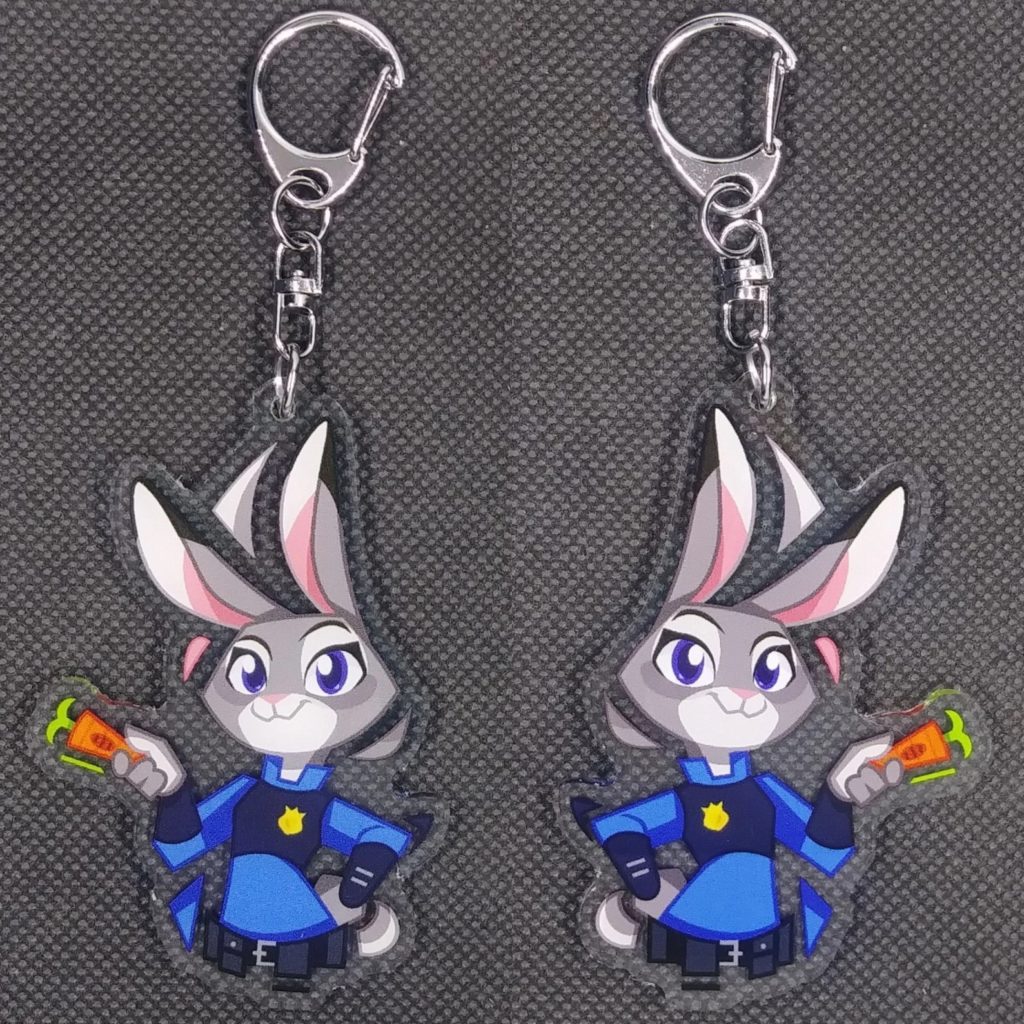 Cunning and charming key rings on Etsy .
Softness and more coocooning!
Let yourself be tempted by these cute and soft cuddly toys at the end of winter!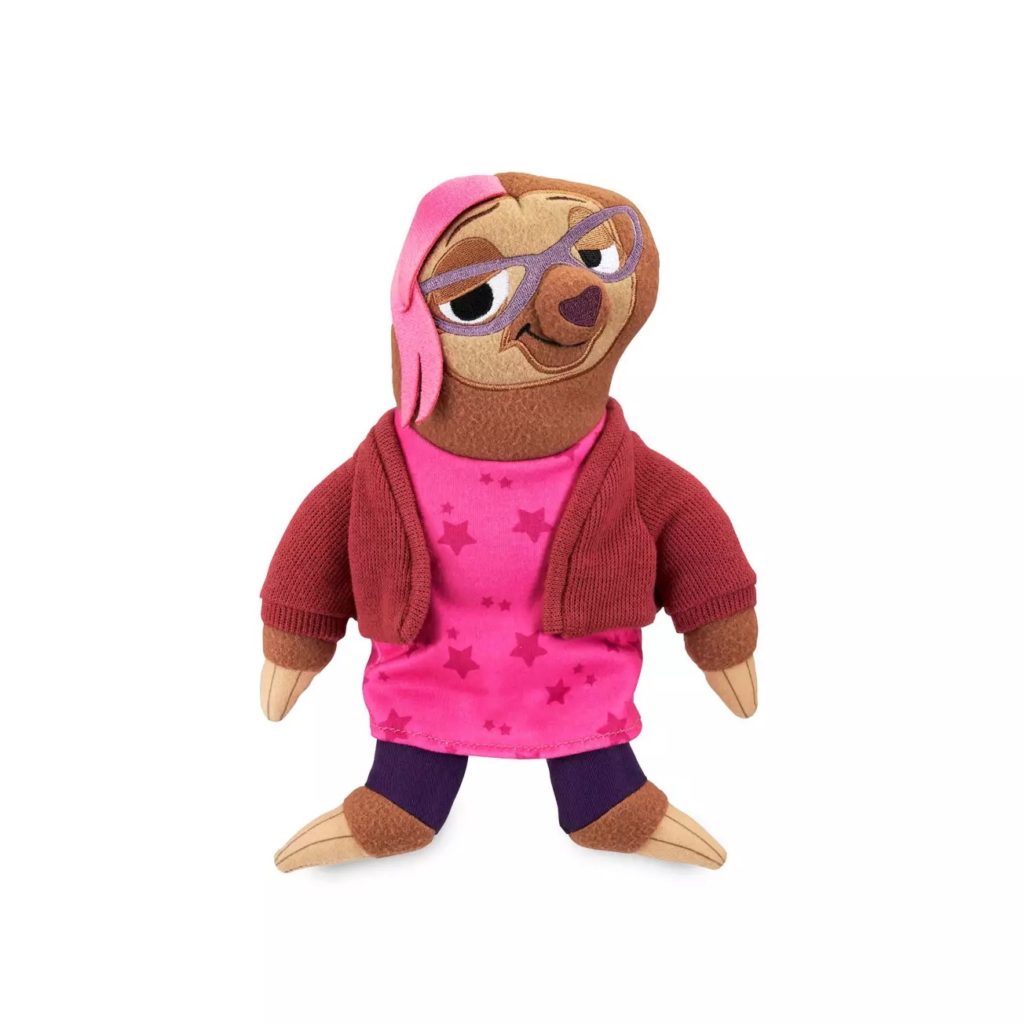 Find Priscillia and the others on the website: Shop Disney.
And to finish "in beauty"! These make-up brushes !!!!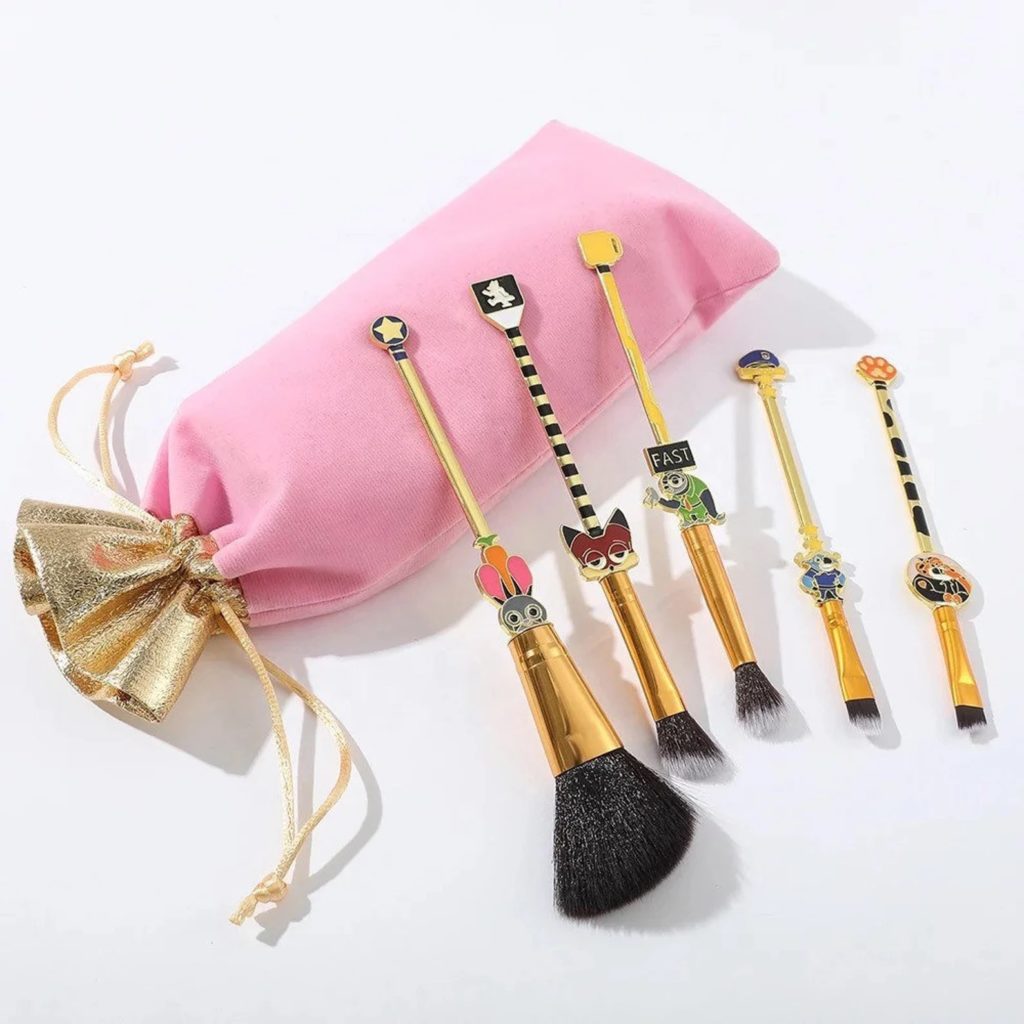 Do you want them? Then click on the link below! Zootopie make-up brushes !
The Deco Corner (home decoration)
Do you want to give your home a "zootopiesque" touch? Don't worry folks, I've thought of everything !!! Yes yes, everything! You know me: when it comes to shopping, you should never do anything by halves!
On Japanzone's website you can find figurines of the 2 heroes of the movie, absolutely amazing!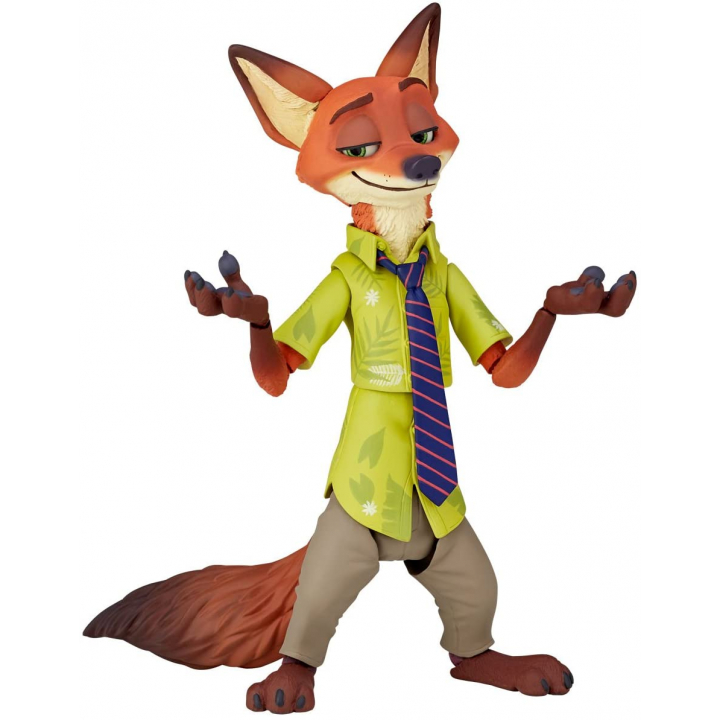 And if you want to be even more original, head to Etsy where you can buy personalised matryochka dolls bearing the likeness of the cartoon's protagonists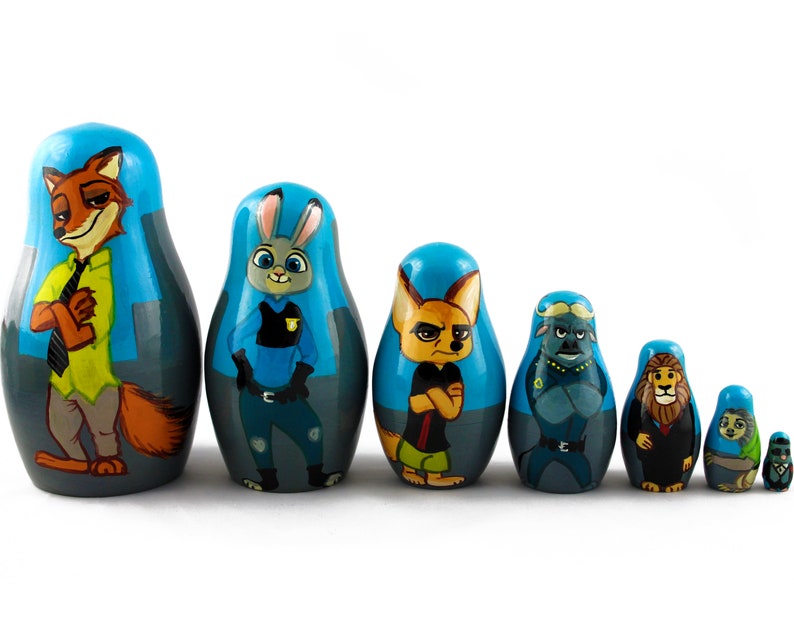 Or do you want to use it to decorate the floor of your house? Charlotte La Bouff has found a great rug for you at Maison des français. But if you're in the spirit of homemade creation, you can get this Zootopie fabric and let your imagination run wild! And, in that case, head to Shop Cotton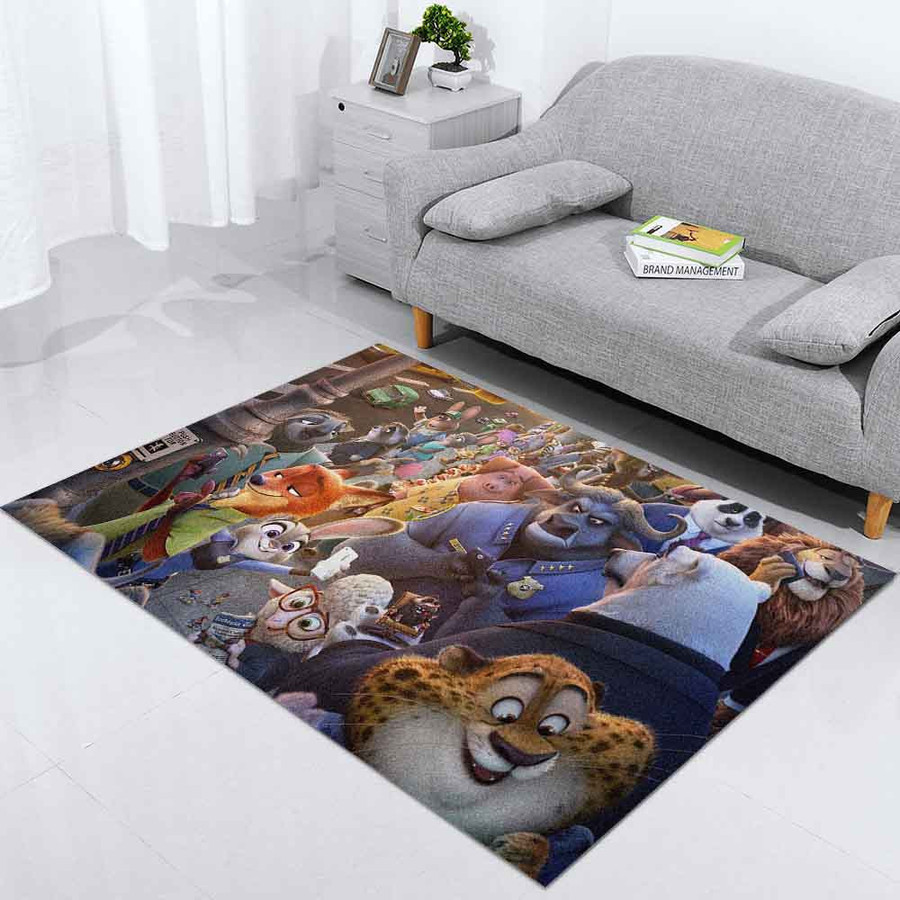 Tuto corner
Use your needle felting skills to create your own decorative popsicle for a Zooptopie craft project inspired by Nick Wilde and Finnick's enterprising lollipops.
Materiaux
wick wool in cherry red and light brown
felting needle
needle felting brush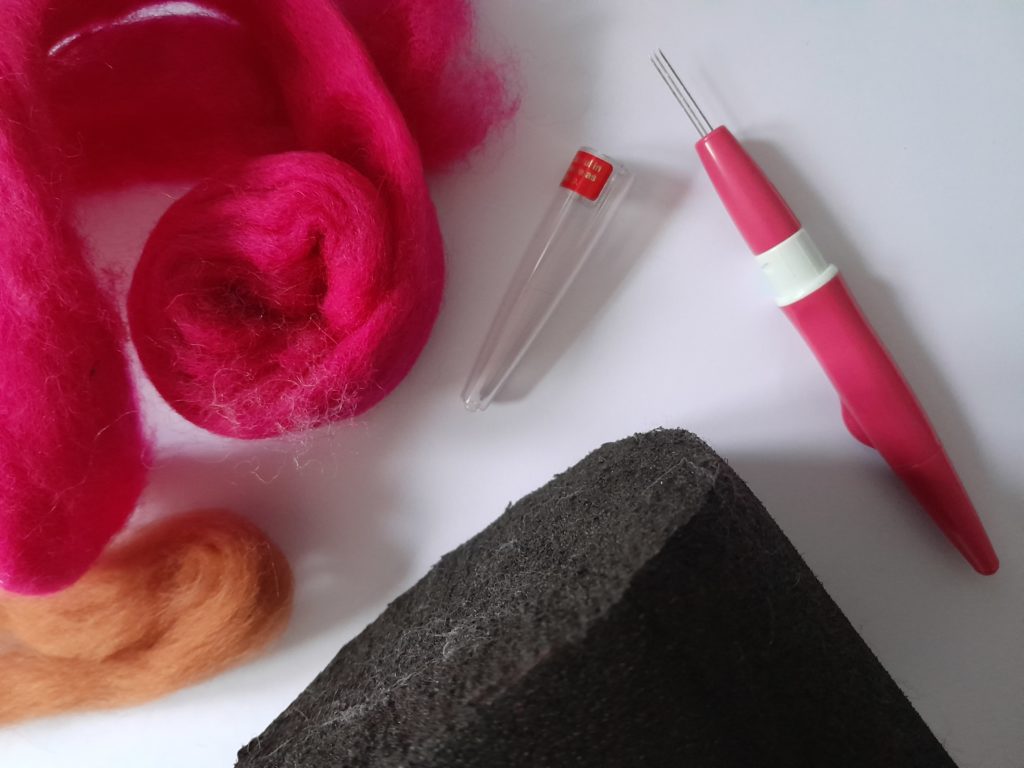 Realisation
Start by separating a strand of light brown roving wool and placing it on your felting needle brush. With your felting needle, shape half of it into a lollipop stick (leave the top half as loose strands).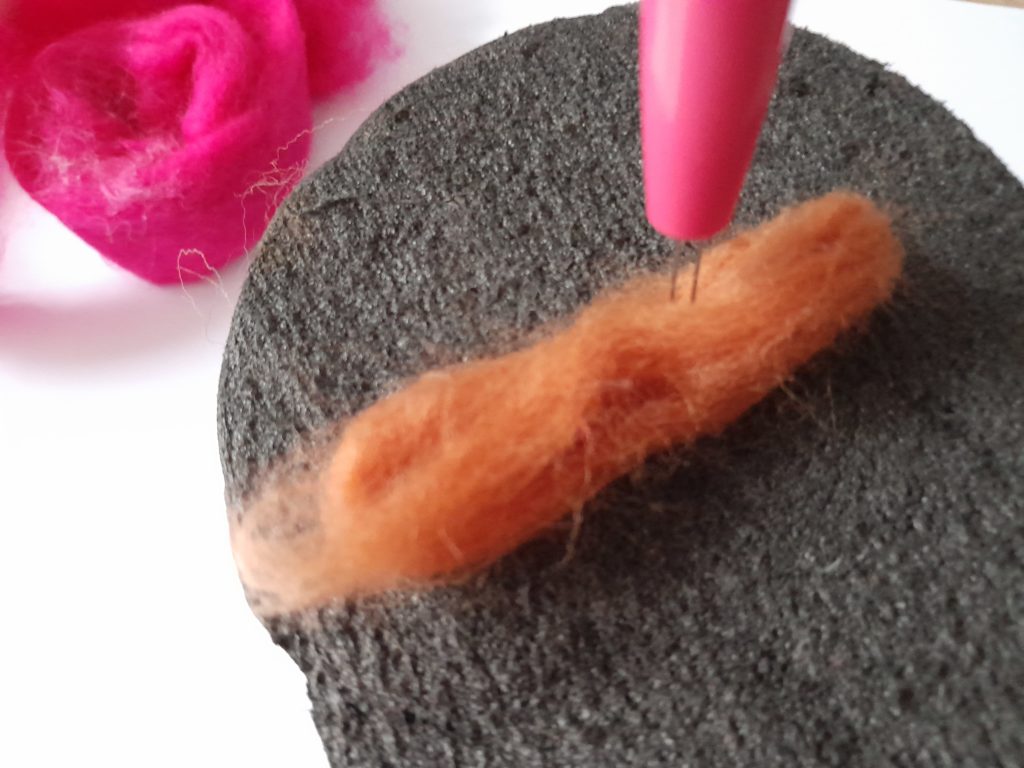 Take a small handful of cherry red roving wool and separate the strands to make a cloud. Place the free end of the lollipop stick in the centre, and start to form the shape of the pawpsicle.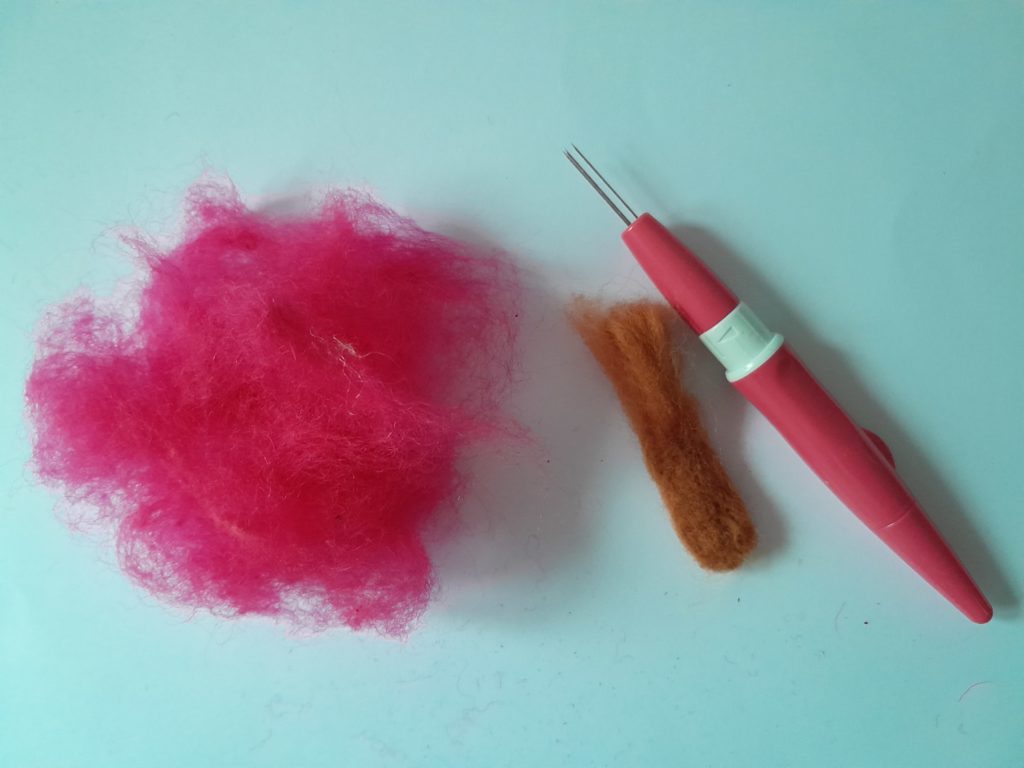 Once the main shape of the leg is formed, use a felting needle to shape the toes in more detail. You can also ensure that the other edges are neat at this stage.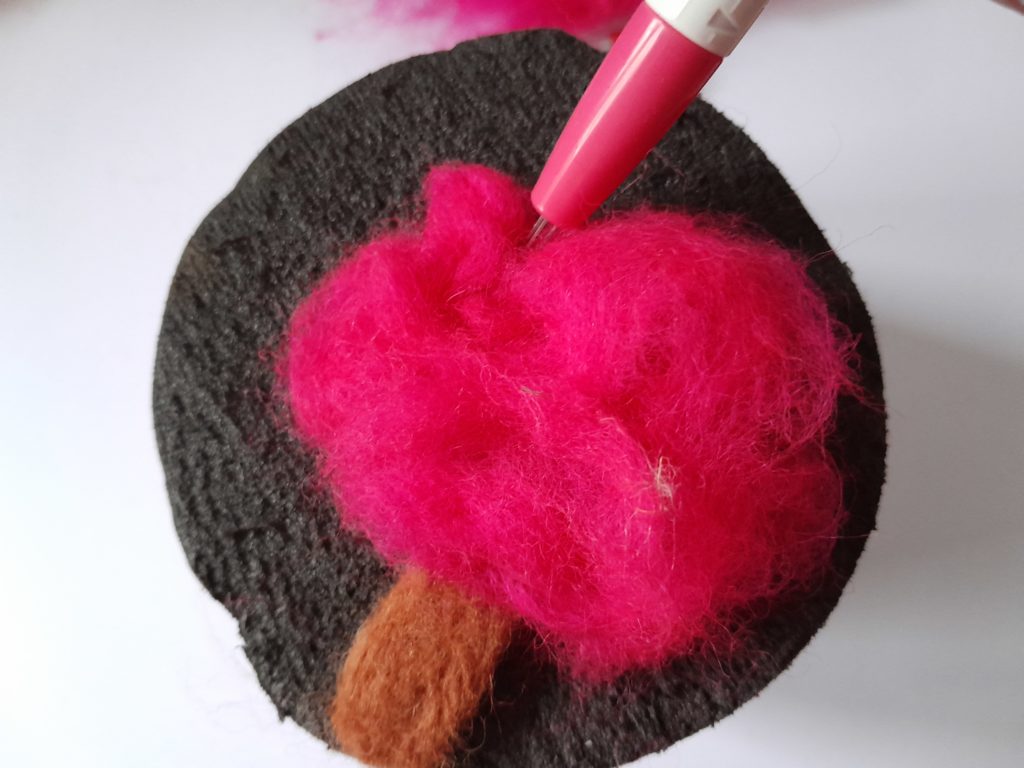 Use the felting needle to attach a small piece of cherry red to the centre of the paw, and 4 small pieces to form the pads of each toe. Shape them to look like the paws in the film by working around the edges of the small wool roving details.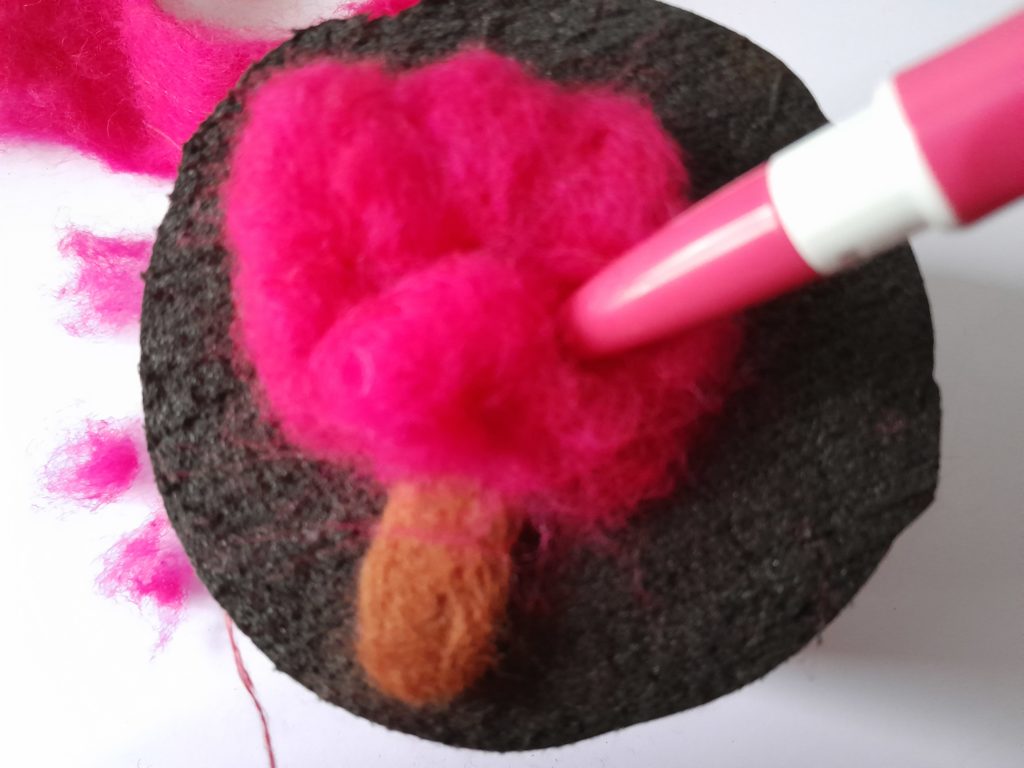 Correct the areas where the wicking wool does not fit. And your Zootopie pawpsicle is finished!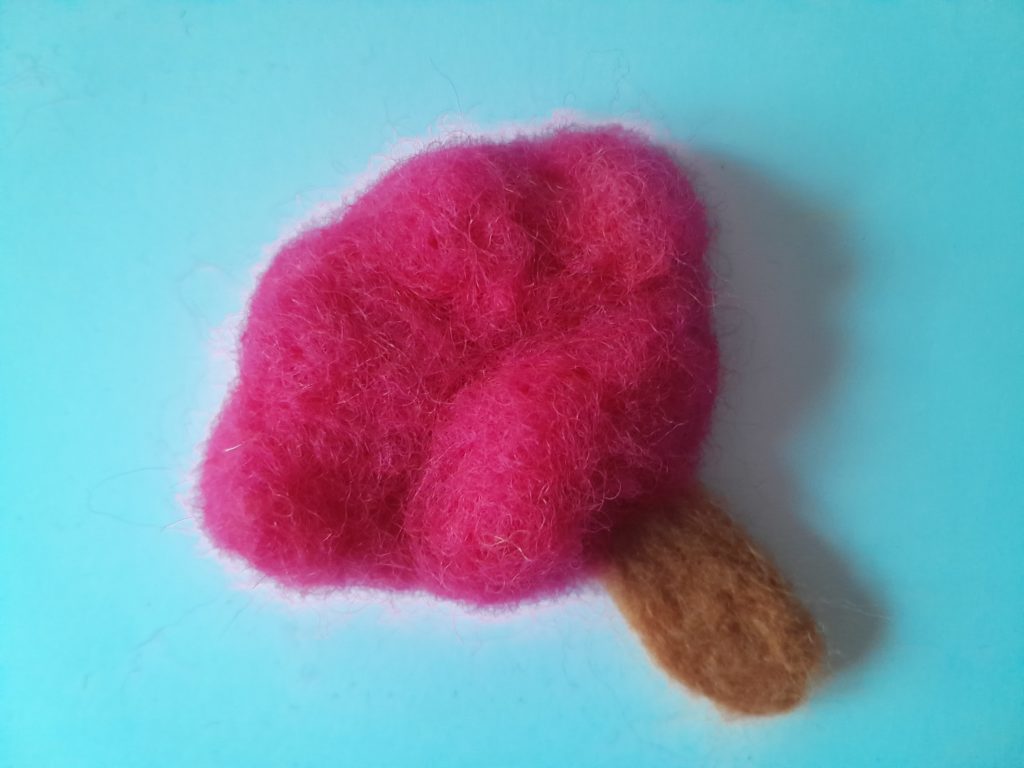 ---
That's it! It's ALREADY over! All good things must come to an end. See you soon, folks!