Would you like to make a little Disney table decoration for the holidays? Do you want to decorate your table in a very short time while taking care of our planet? That's where I come in! All my advice for an ecological table in 5 minutes top chrono!
The material
For the material, you can buy it at Action. It is not expensive and you will find what you are looking for.
In the interest of reuse, I have provided a plastic tablecloth (yes, just like at Mémé's, memories)
4 cloth napkins from Mémé's house
Golden napkin rings
4 golden plastic plates for decoration
A roll for a red centrepiece
All your Disney treasures to decorate your table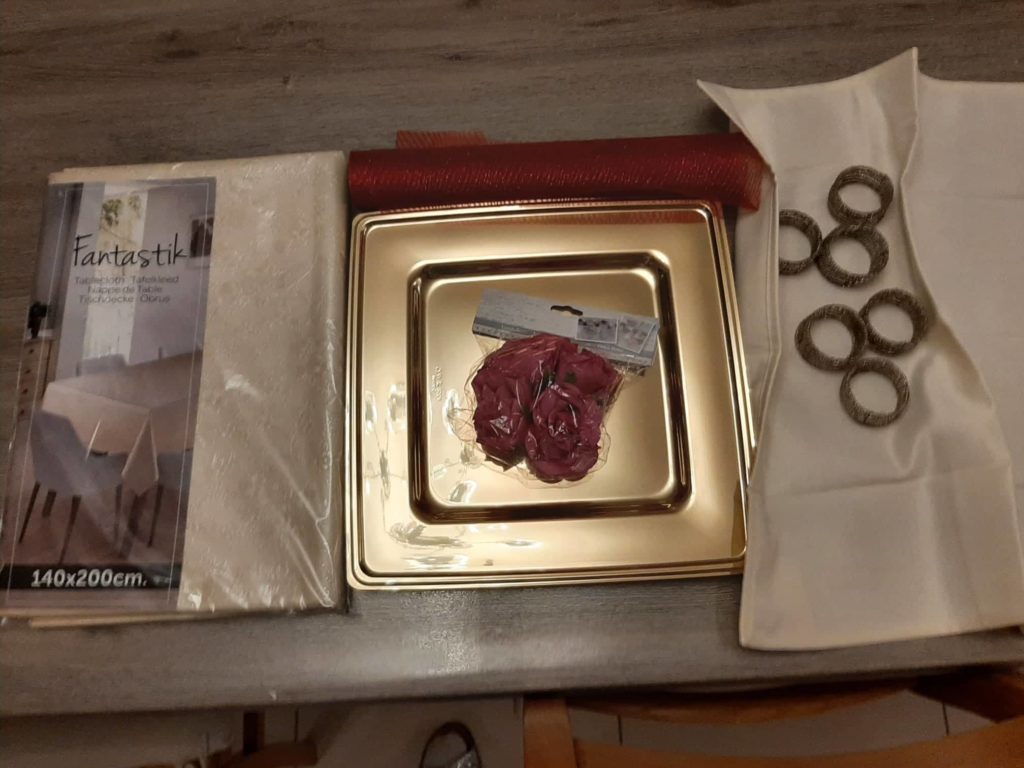 A Disney table on the theme of Beauty and the Beast
To decorate my table on the theme of Beauty and the Beast, I chose to place on my table :
Big Ben that acts as a clock and won't let you forget the time of the presents.
Light as a candlestick will light up your dinner.
Mrs Samovar and Zip for tea at the end of the meal.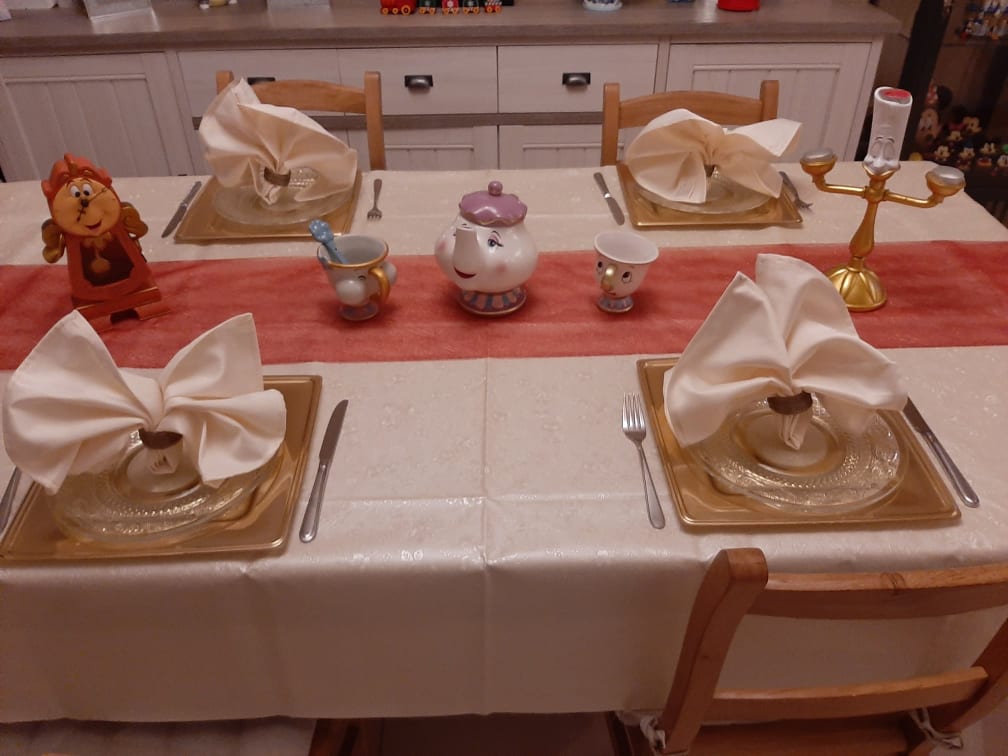 Watch in hand, in 5 minutes your table is ready! All you have to do is add your glasses and… It's a party, it's a party, it's a party!