In front of a very enthusiastic audience, President of Disney Parks, Experiences & Products Josh D'Amaro unveiled early today at the D23 Expo in Anaheim, California a preview of the upcoming experiences at Disneyland Paris
From the newly launched Avengers Campus to the upcoming Snow Queen-inspired land and more, the much-anticipated transformation of Walt Disney Studios Park will offer visitors spectacular experiences and entertainment. Building on the highly successful 30th Anniversary Celebration, which will run through September 30, 2023, an all-new show that takes guests on a heartwarming journey with their favorite Pixar characters will debut next summer at Studio Theatre. Just in time to end the 30th anniversary in style! Entitled "Pixar: We Belong Together", the new show will illustrate how friendship and family bring us together and move us forward. It will combine spectacular stage technology, state-of-the-art lighting and video projection, and of course a wide range of popular characters from Pixar films.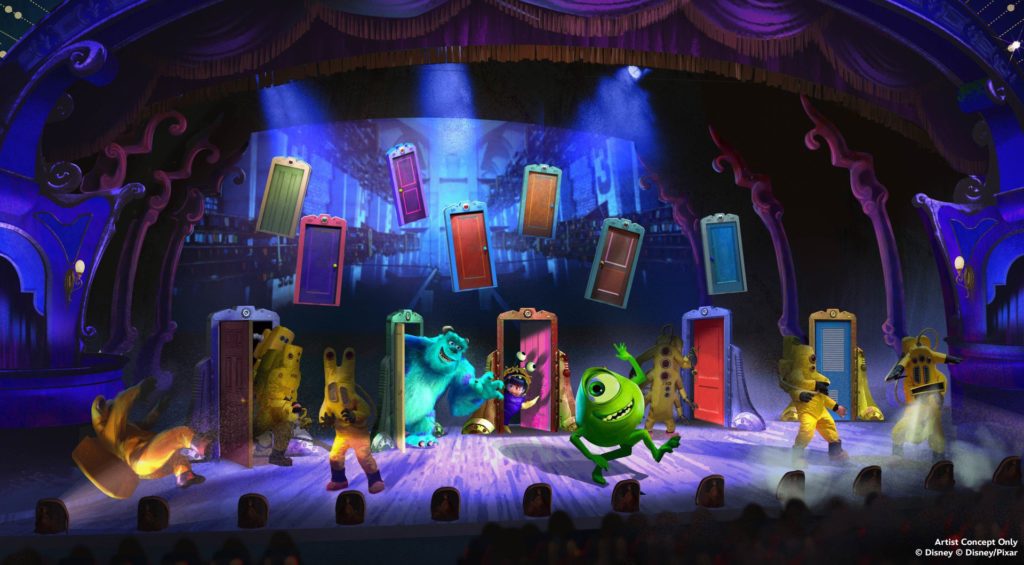 Also new to Walt Disney Studios Park is a brand new area that will connect the existing park to the expansion, offering visitors a green space to stroll, relax and discover new experiences. It will feature a beautiful lake and a brand new promenade through gardens inspired by Disney stories. The Rapunzel Garden, for example, will include a new attraction for the whole family, even the little ones.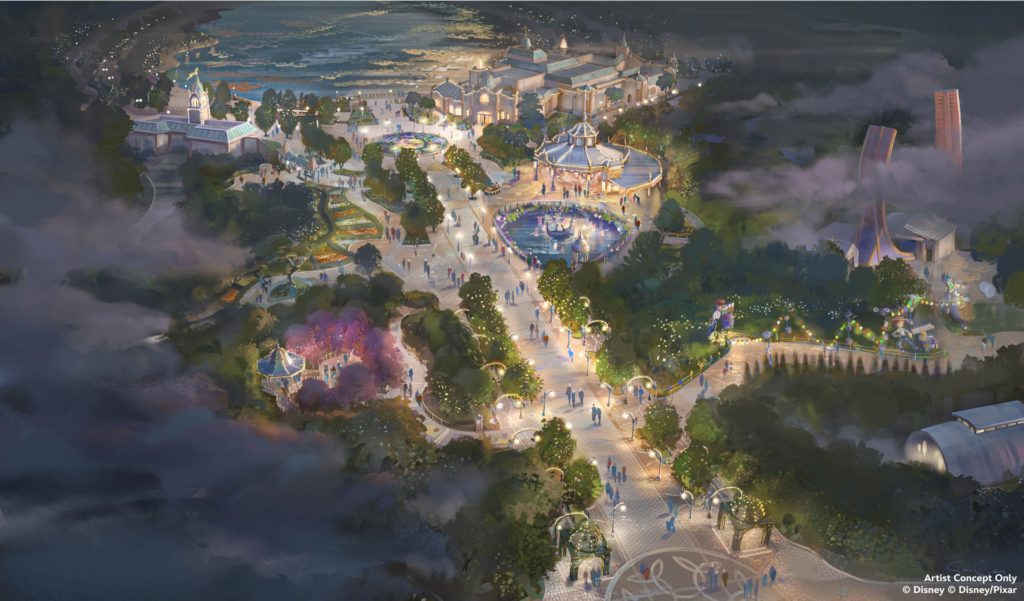 And with its life-like characters and playful landscape, the Toy Story Garden will transport visitors to the world of Woody and Jessie and their friends, while providing a new gateway to nearby Toy Story Playland. Visitors will be able to continue their walk through an elegant English Garden inspired by their favourite characters.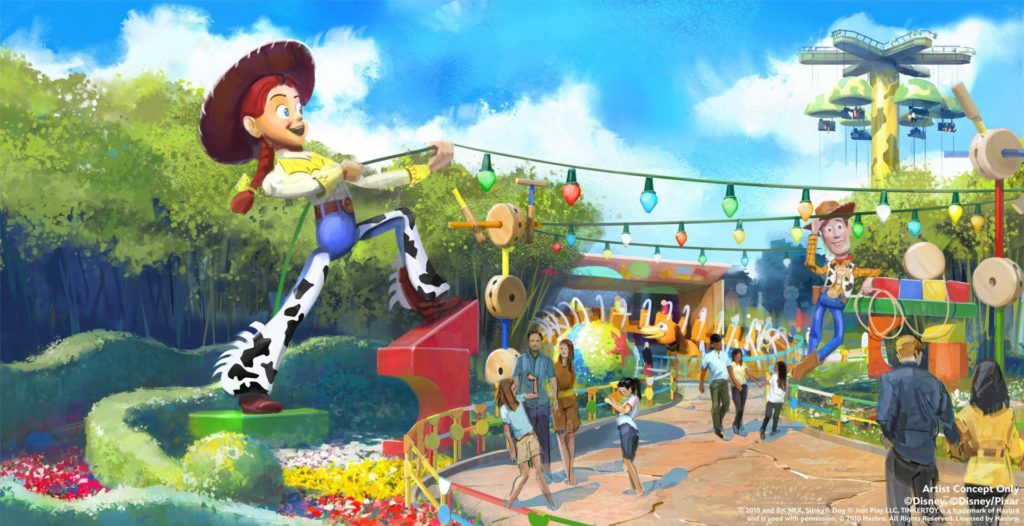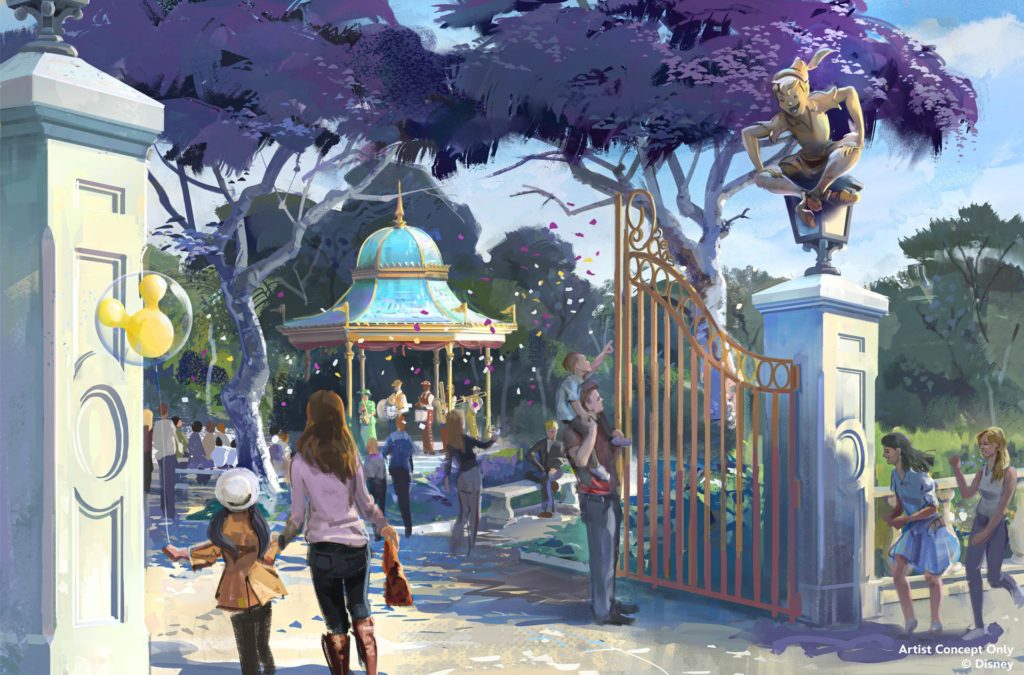 With its reverie-inducing atmosphere, this enchanting ride will also include an elegant sit-down restaurant, offering incredible panoramic views of the lake, as well as opportunities to meet Disney characters.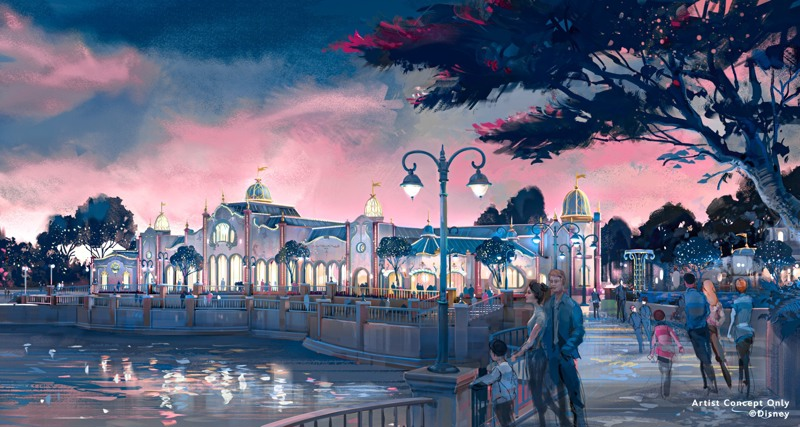 Work also continues on the lake and the new Snow Queen themed area that will soon welcome visitors to Disneyland Paris. Imagineers from around the world are working together to immerse fans of all ages in the Kingdom of Arendelle like never before. The land will feature a new attraction that will take visitors on a journey alongside Elsa and Anna, shopping and dining options, and the chance to meet the two sisters at a memorable royal audience.

Outside the parks, The Snow Queen will also be a central element in the transformation of the Disneyland Hotel. This iconic 5-star hotel will reopen in 2024 as the leading royal Disney address in Europe. Completely reimagined around a new royal theme, the Hotel will offer rooms and suites inspired by Disney classics such as Rapunzel, Beauty and the Beast, Cinderella and The Snow Queen, as suggested by the concept below of one of the suites also unveiled at the Expo.
"Beyond the fantastic 30th anniversary celebrations and the opening of Avengers Campus, we continue to build the future of Disneyland Paris. We have many projects in the works for Paris, and couldn't be more excited," commented David Wilson, Site Portfolio Executive, Walt Disney Imagineering Paris.