This is it, we're there… You have your precious dated tickets or, lucky you, a validated reservation for your annual passes. In order to avoid being surprised by small emergencies or other unforeseen events during your visit, you will find below the things you need to know before coming to the park. Follow the guide!
1. First Aid Centres: "Hello, Mummy, boo-boo".
Has your little prince or princess hurt themselves on the playground or fallen ill? Don't hesitate to go to the First Aid Centres (Postes de Premiers Soins in French):
In the Disneyland Park: on Main Street U.S.A., between Plaza Gardens and Discovery Arcade.
Opening hours: from 7h00 until two hours after the park closes.
In the Walt Disney Studios Park: on the Front Lot, behind Studio Services (opens 30 minutes before the park opens).
Opening hours: 30 minutes before the park opens.
At Disney Village : between the Sports Bar and Disney Store. To get there, ask a Disney Store Cast Member for help.
Opening Hours: from 14h to 00h30.
These first-aid stations will take care of all the little problems of everyday life (a small fall, headache, stomach ache). However, in order to receive more specific care, you will be asked for a prescription (medicines, injections, change of dressing, etc.).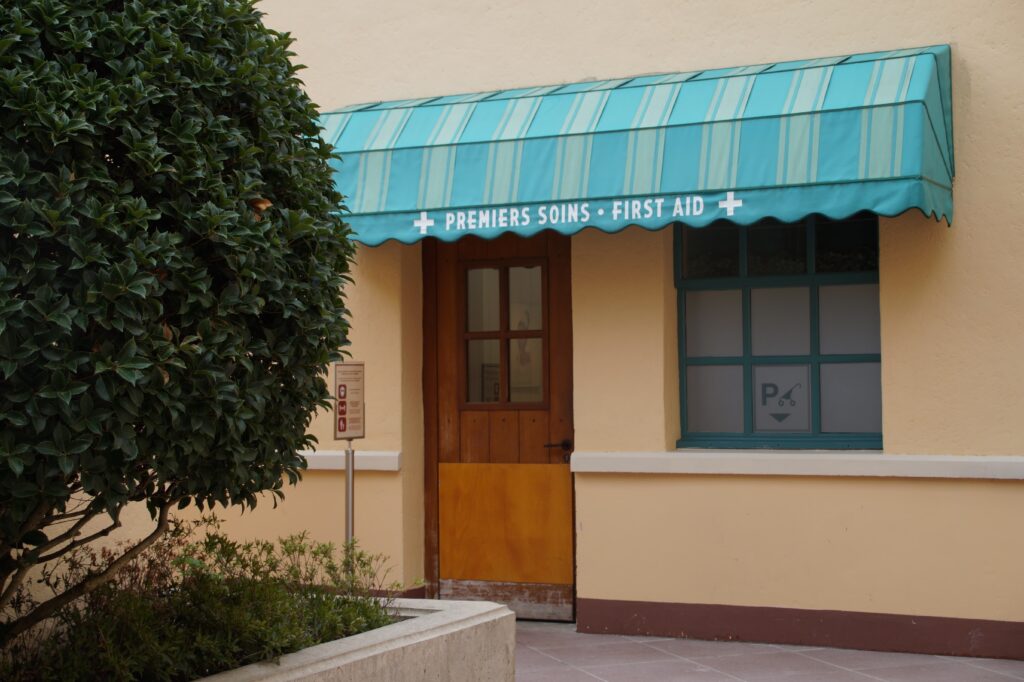 Storage of special products
If you need to keep a medicine cool, you can leave it at one of these centres:
Disney Parks: in one of the First Aid Centres
Disney Village: at the First Aid Centre
Hôtels Disney: in the refrigerators in the bungalows of Disney Davy Crockett Ranch Hotel, in the refrigerators of the cottages and apartments at Villages Nature Paris and in the refrigerator at reception in the six other Disney Hotels (products of this nature should not be kept in the minibar).
Hôtel Vienna House Dream Castle: the minibar can be emptied to store these products.
Hôtel l'Élysée Val d'Europe:

medicines can be left at reception.

Hôtel Radisson Blu: the hotel does not have storage facilities for products of this nature.
2. Feeding baby or warming his bottle: "Nobody leaves baby in the corner!
If you want to feed your baby quietly or warm up his bottle, you can go to the Baby Corners dedicated to this purpose:
Disneyland Park: on Main Street U.S.A. near Plaza Gardens Restaurant.
Walt Disney Studios Park: behind Studios Service.
Note that these centres also have nappies and baby food available for sale.
3. The toilets: Mission pee pee!
Are you strolling through the park and are you suddenly struck by a sudden urge? Don't panic, there's probably a toilet close by.
Disneyland Park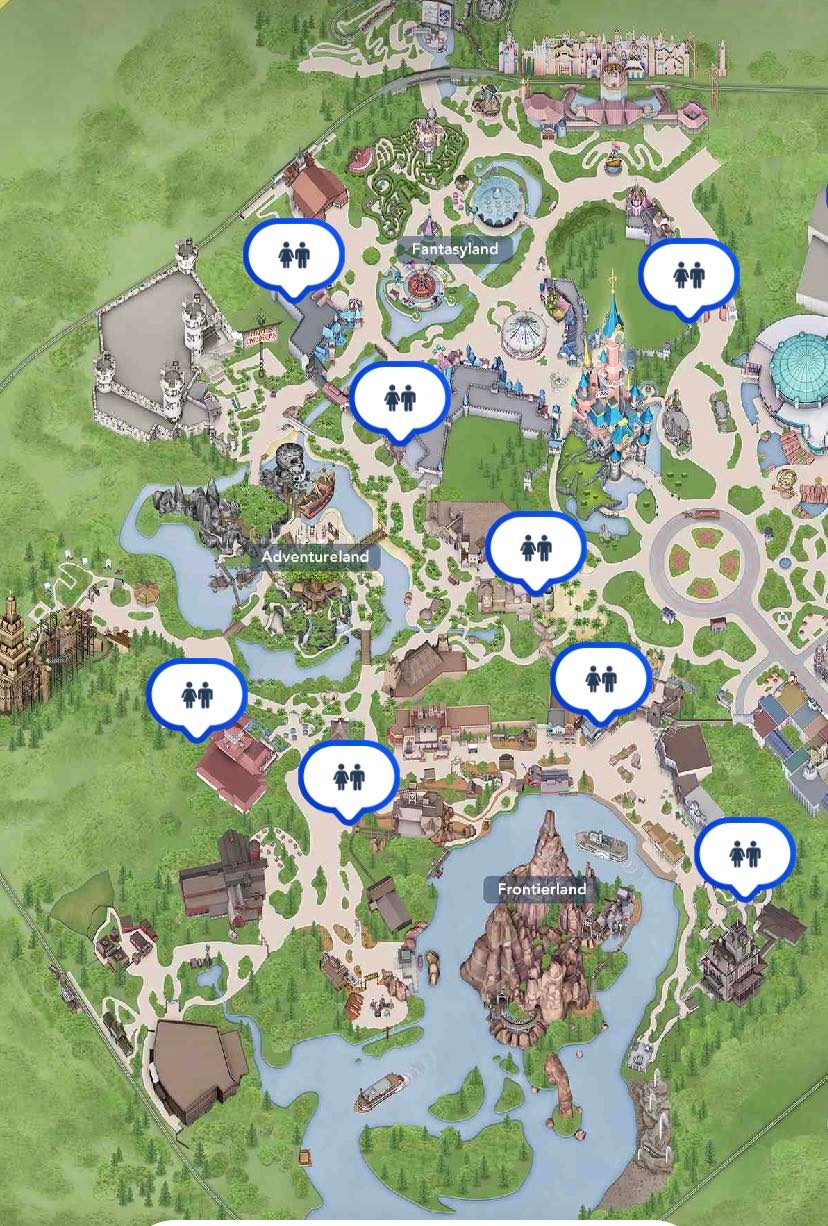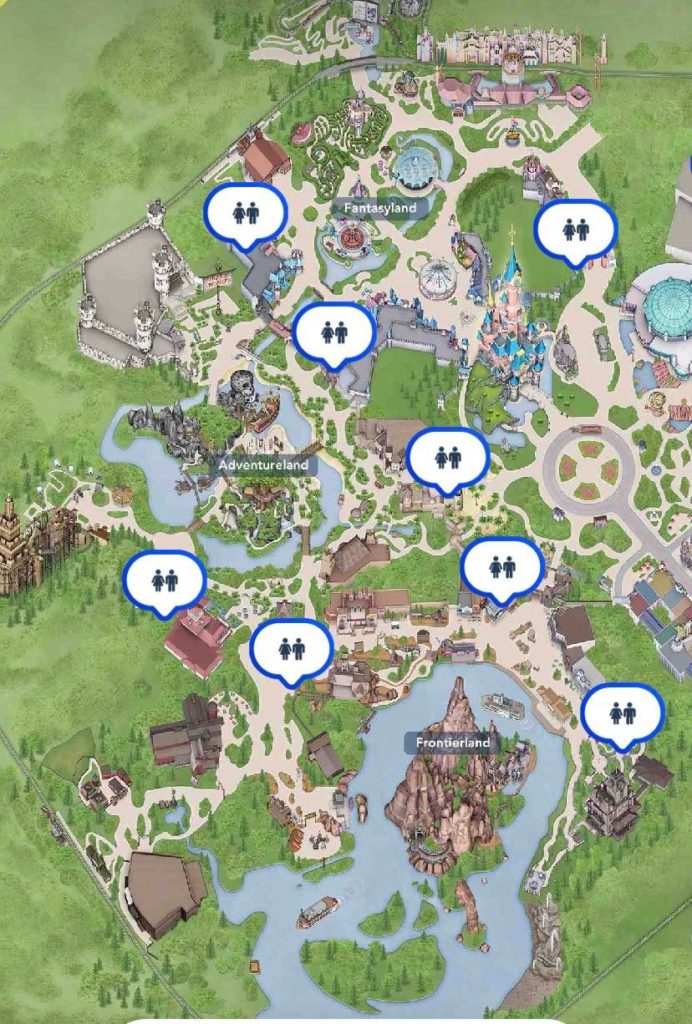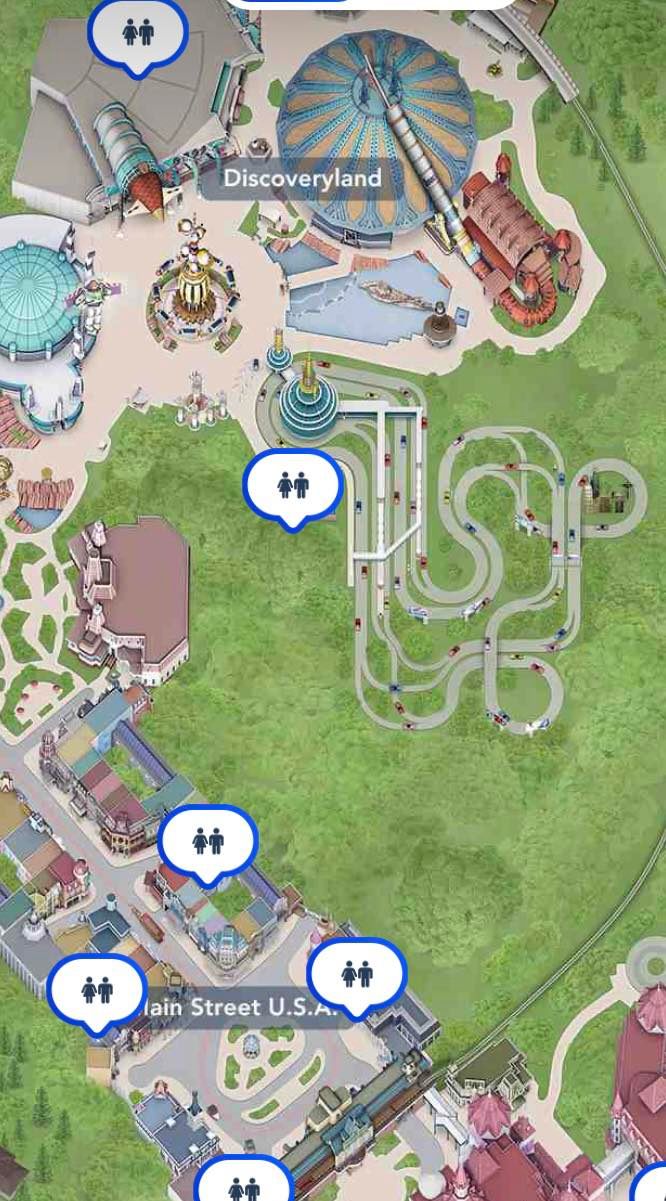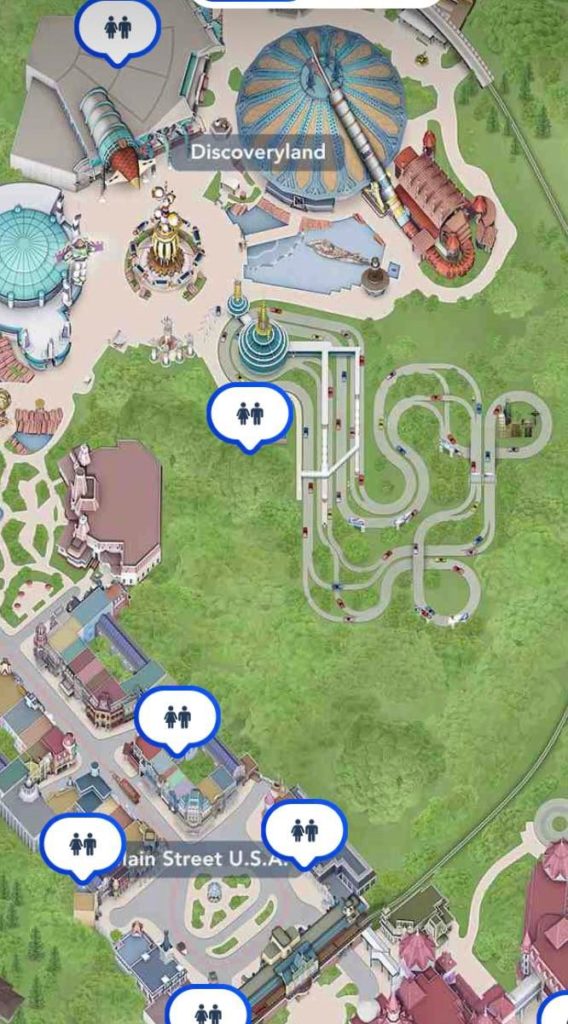 Walt Disney Studios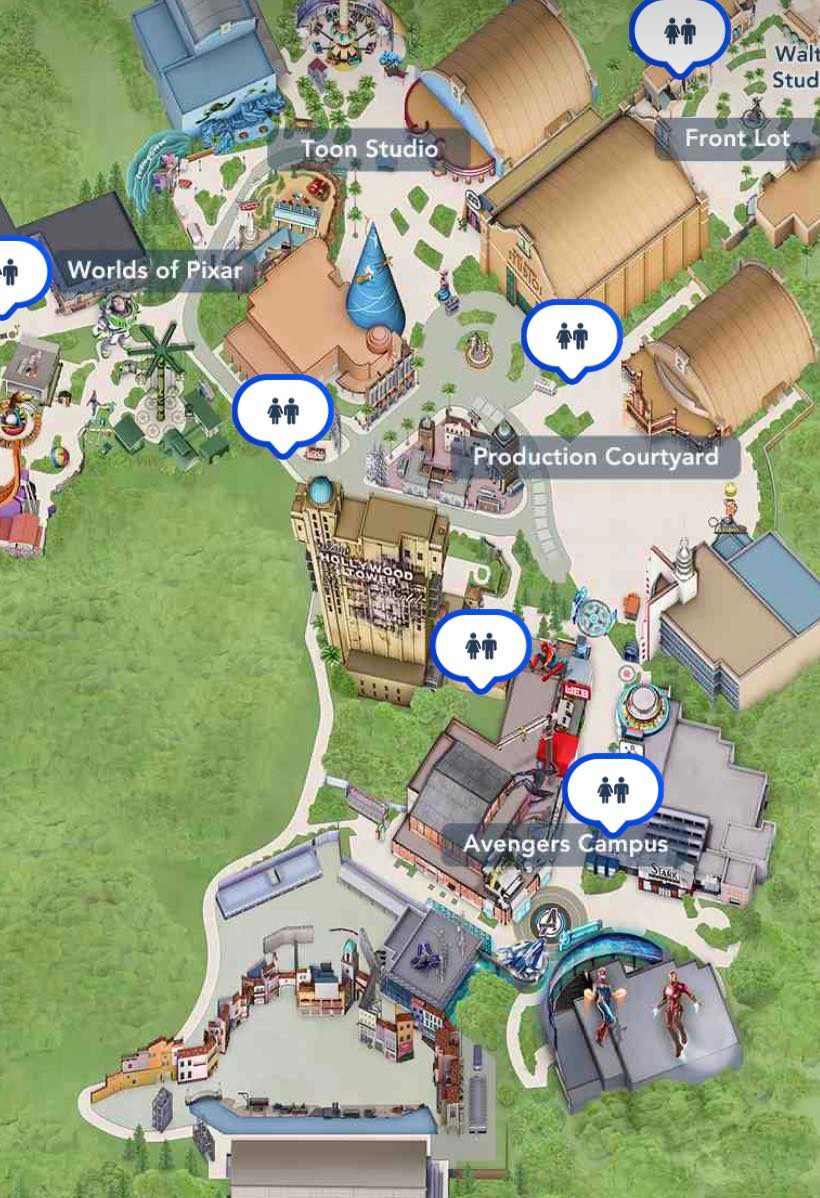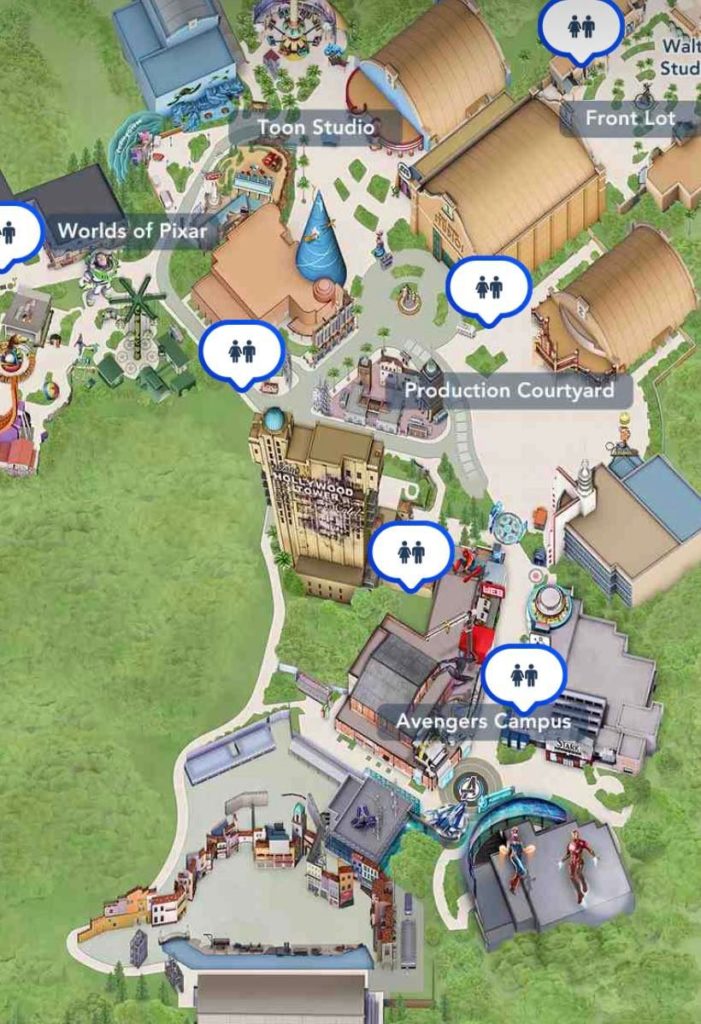 Disney Village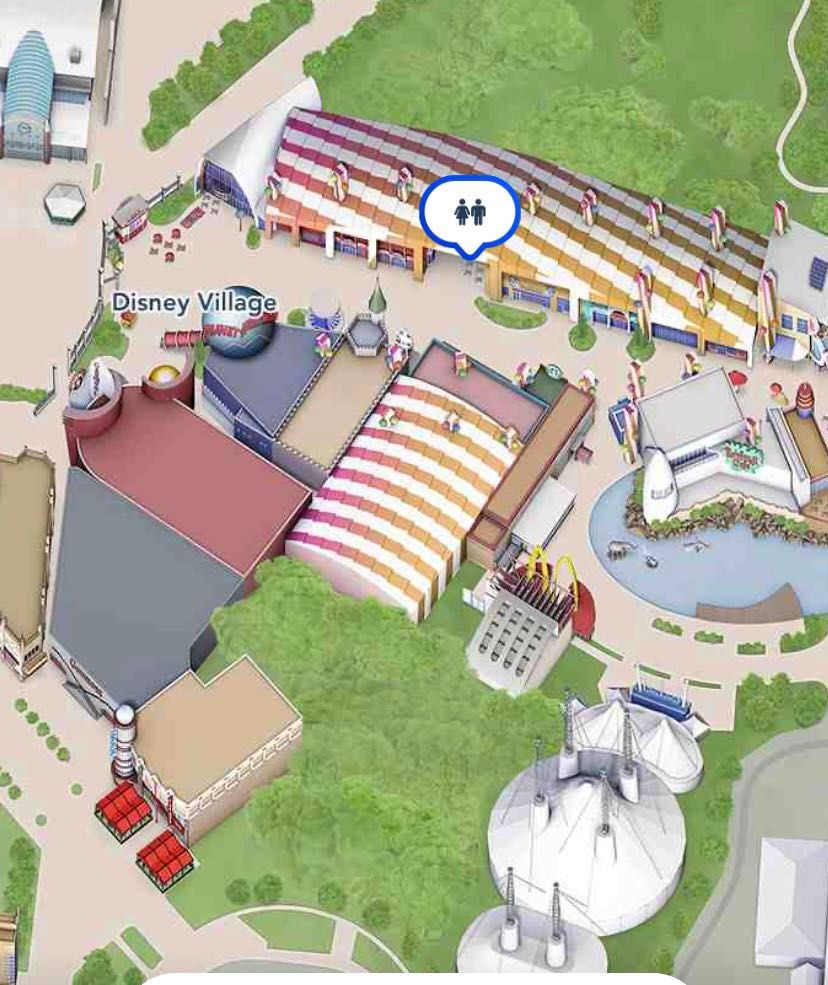 4. Smoking areas: "It's easy to quit smoking, I quit 20 times a day.
If you need your adrenaline fix in the parks, no problem. There are plenty of smoking areas (with bins and ashtrays) available. Please note that smoking is prohibited outside these areas in Disneyland and Walt Disney Studios. Let's hear it…
Disneyland Park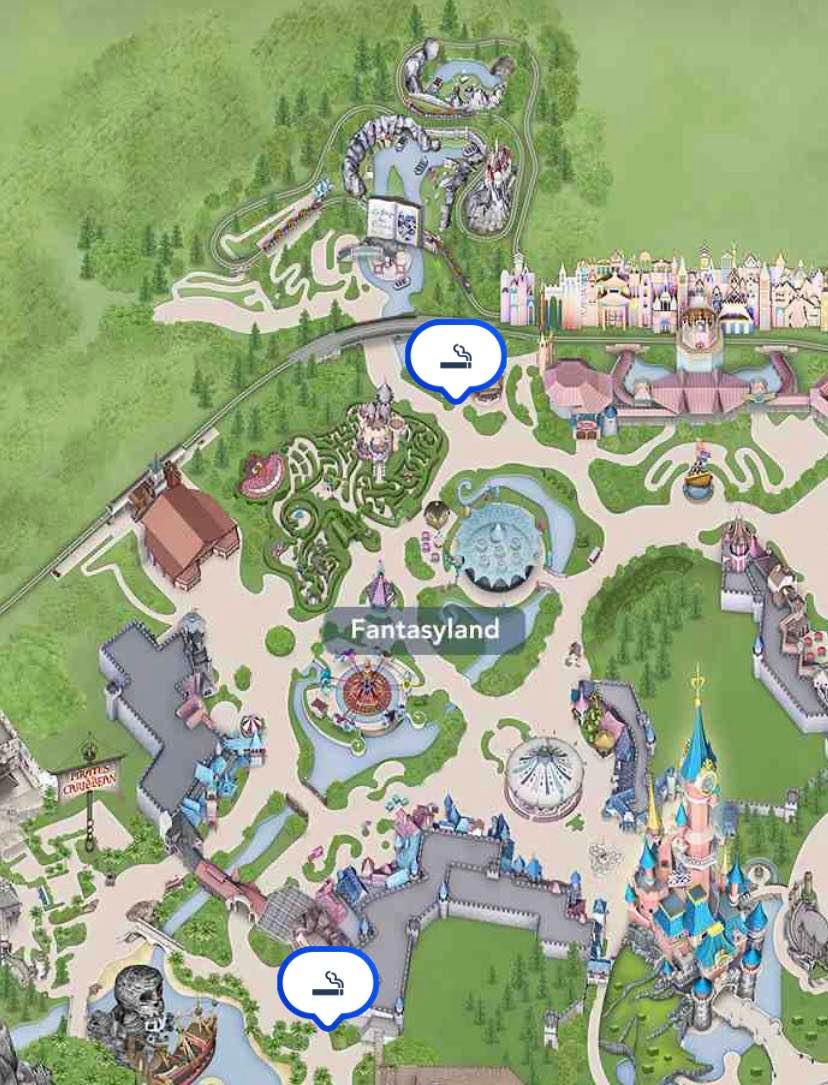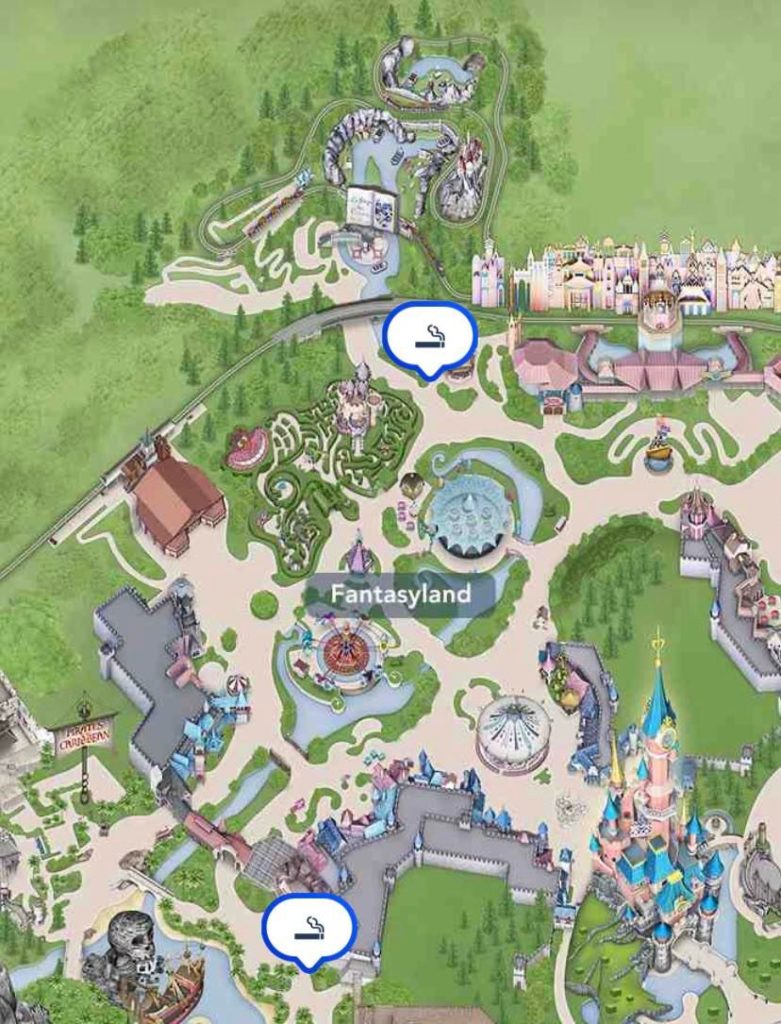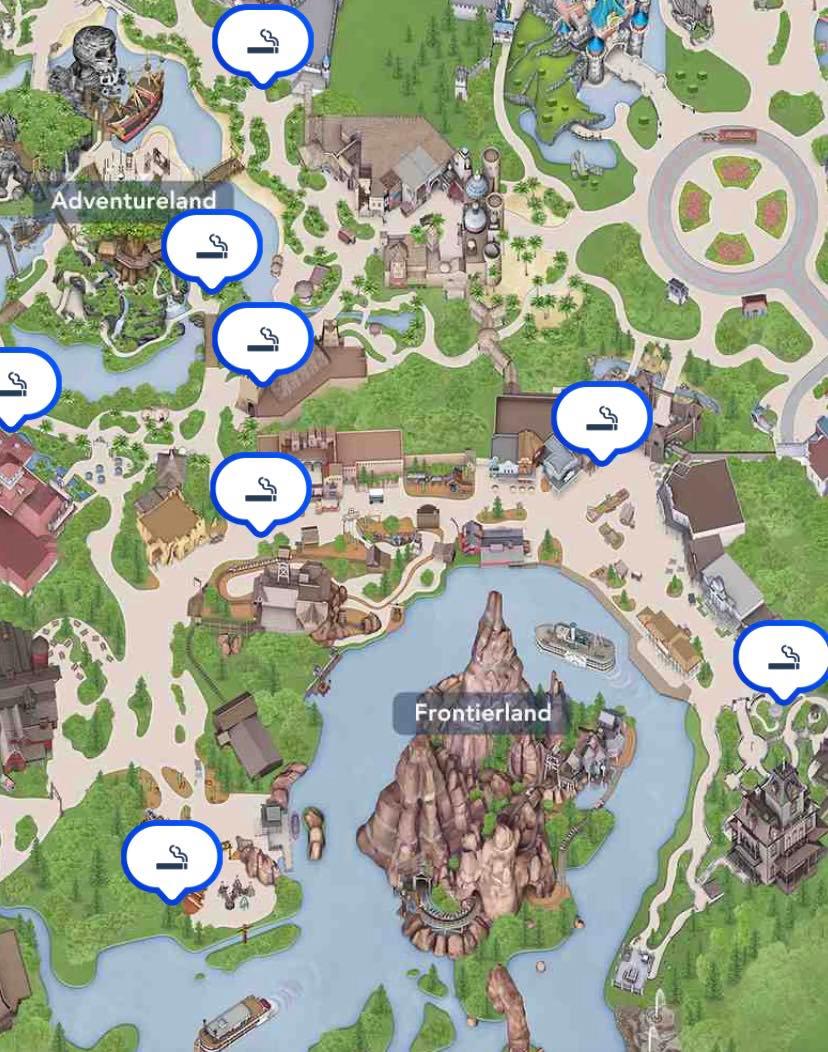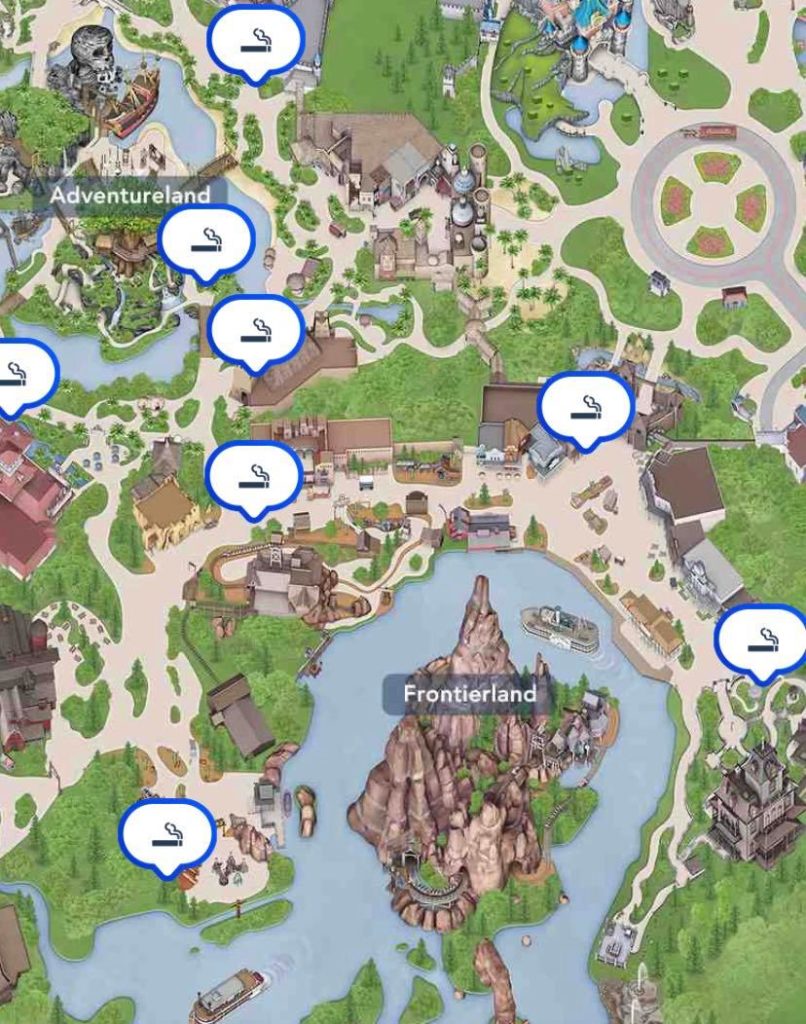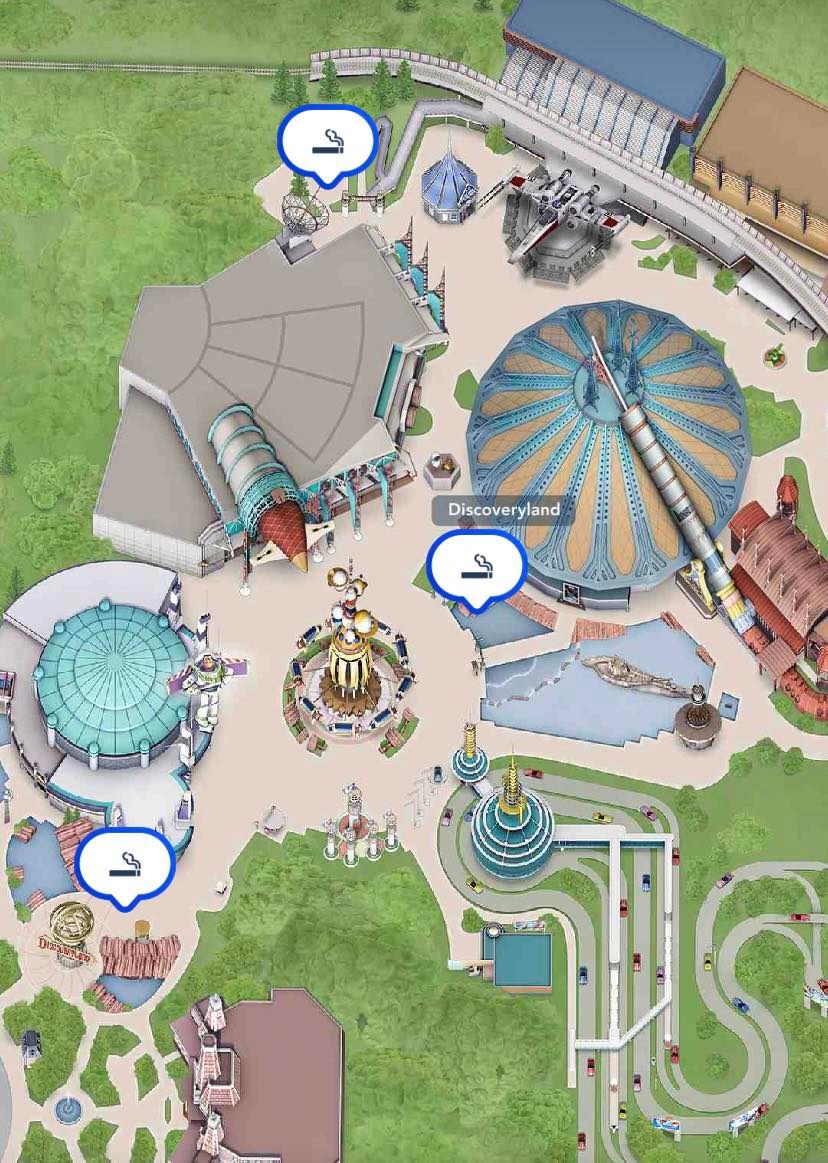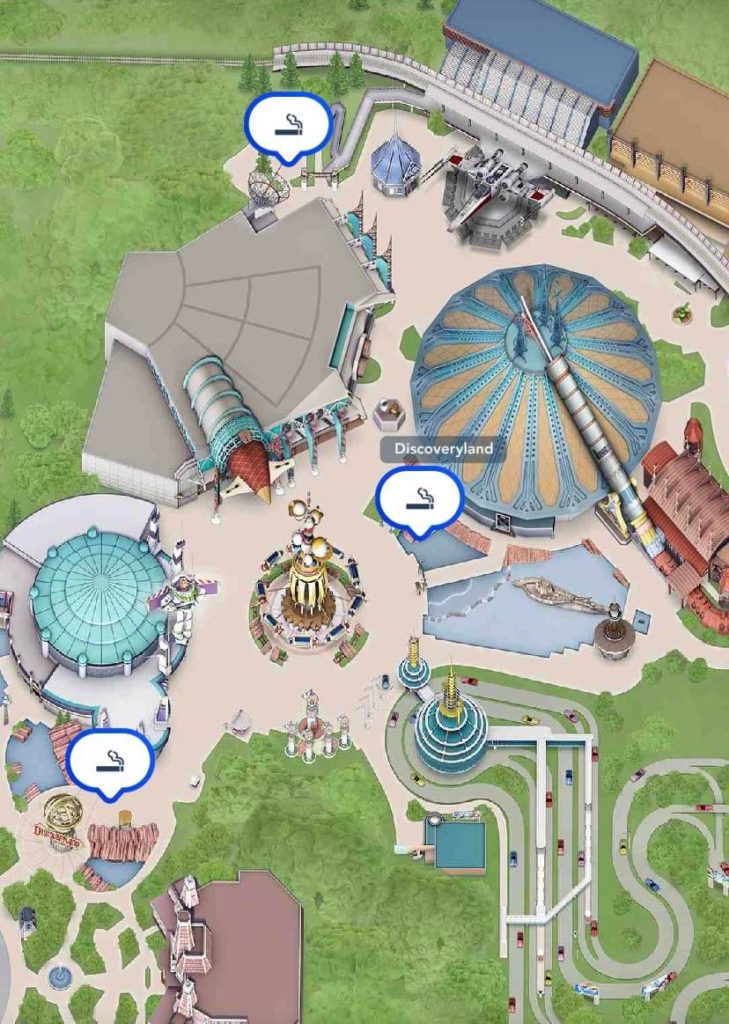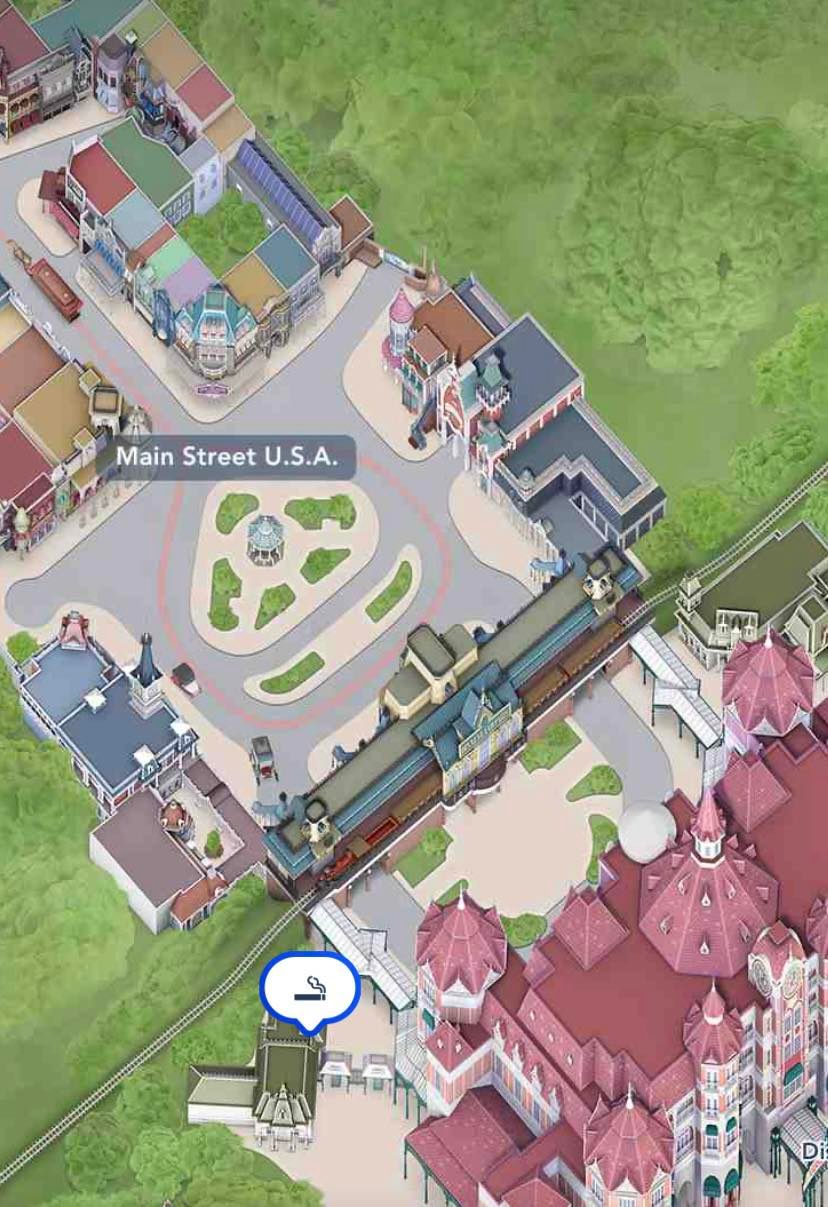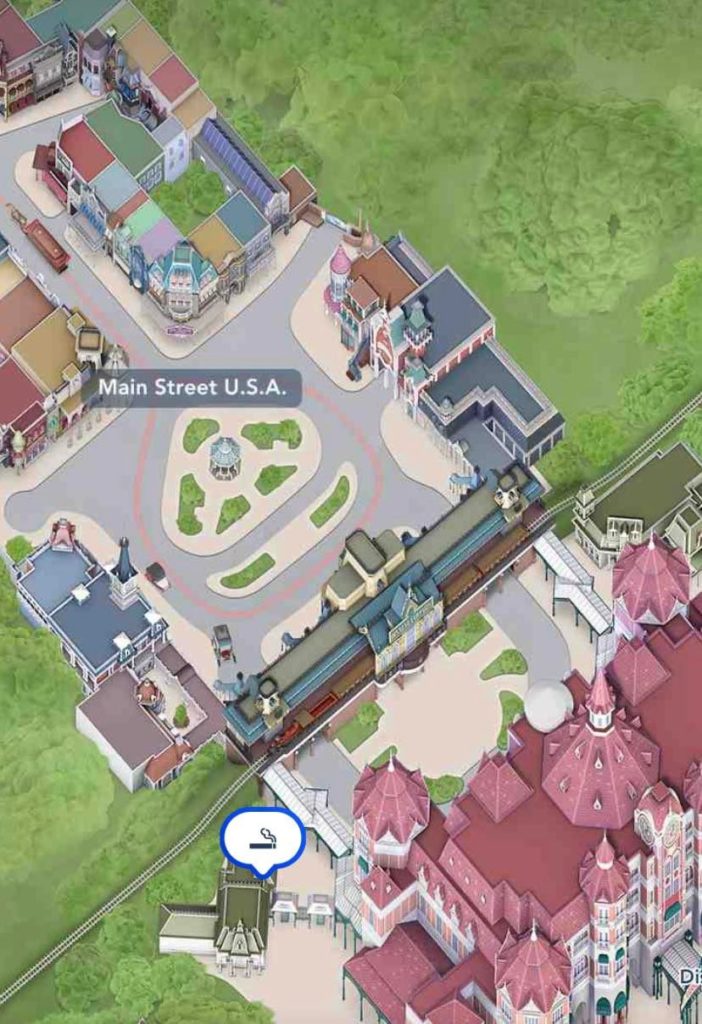 Walt Disney Studios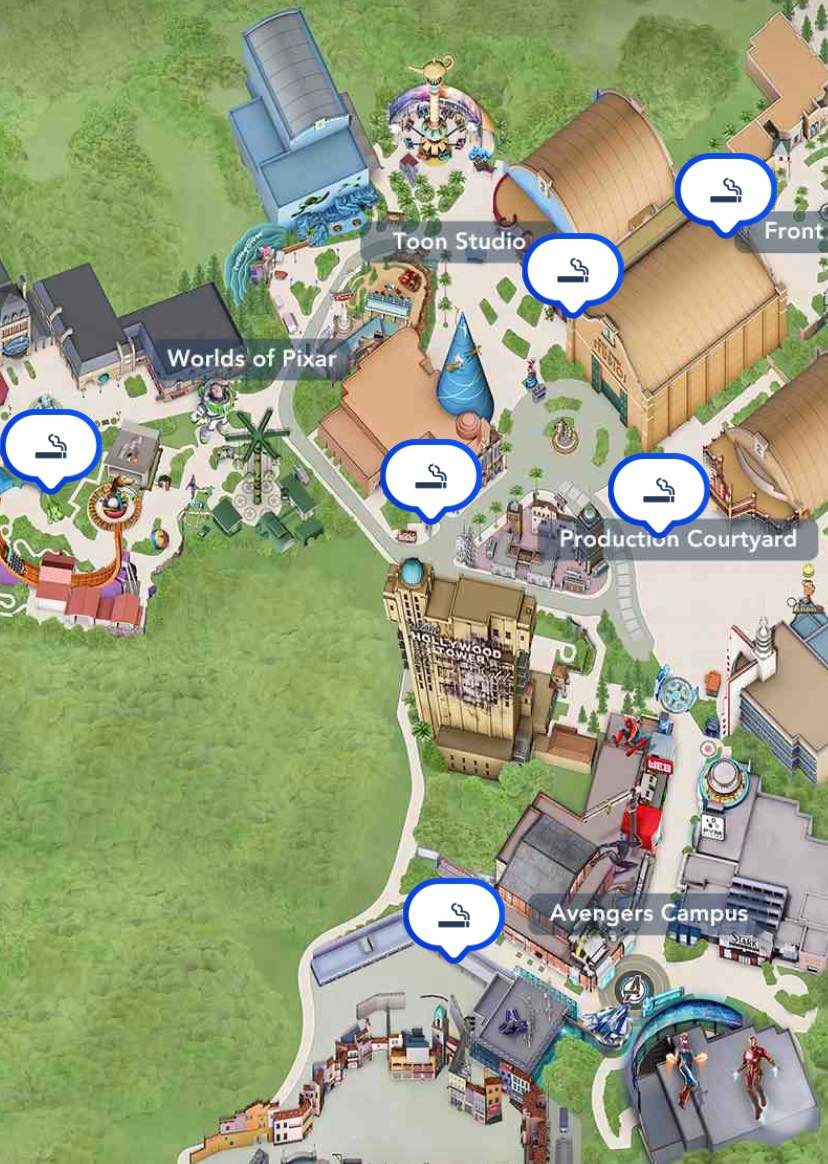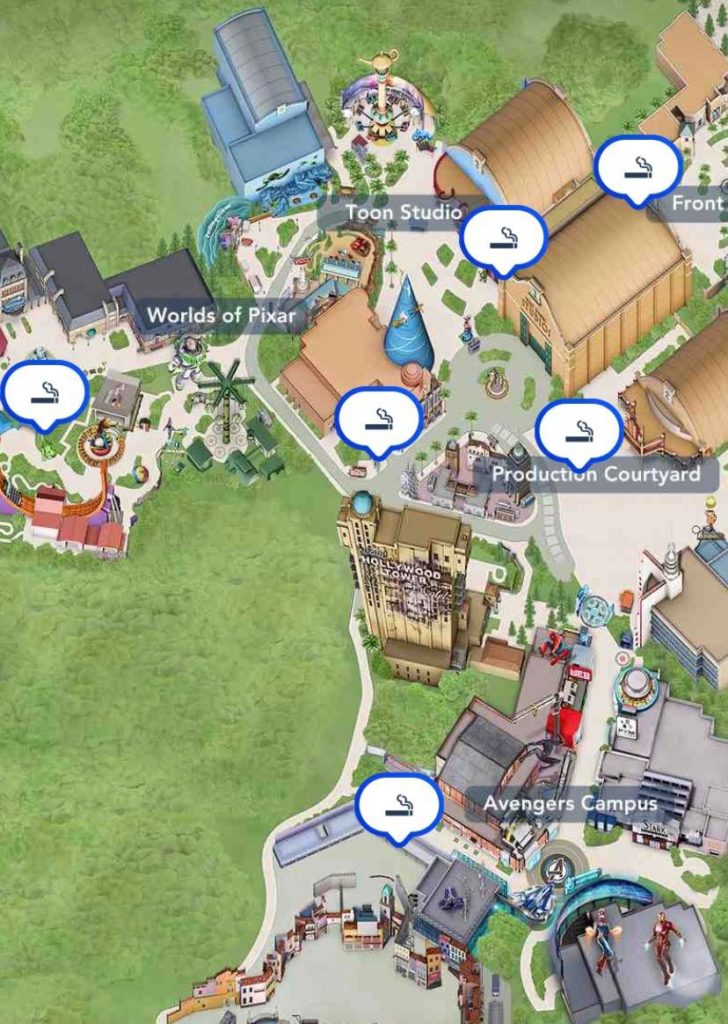 5. Mobile phone charging stations: SOS Smartphone in danger!
Here we are at the end of our top of the small emergencies at Disneyland Paris. And so the worst thing that could happen to you… Your darling smartphone has run out of battery! Here again, don't let yourself be overwhelmed by anxiety and despair, there are several solutions.
Small emergencies: Battery rental stations
Firstly, battery rental stations are located in the parks and Disney Village. This service includes:
A charged battery;
A micro-USB cable (for the majority of Android mobiles);
A USB C adapter (for certain Android mobiles);
An Apple Lightning cable (for iPhone from the generation 5+).
These kiosks accept most credit cards. They are located in:
at the 4 entrances to Disneyland Park;
inside Studio 1 in the Walt Disney Studios Park;
between Disney Store and the Sports Bar at Disney Village.
Tariffs:
4 € for the first 2 hours.
10 € for the day.
30 € if you do not return the battery at the end of the day.
Small emergencies: The free kiosks
It is also good to know that there are free charging stations available. You can plug your phone in with your own USB (or mains) cable. However, you will of course need to stay close by while charging.
These terminals are located in the Alpha arcade of the Hyperion café (opposite the statue of Eve and Wall-E).
For more information, see the Service Visiteurs du site officiel de Disneyland Paris !
Discover also all our conseils pour un séjour avec un enfant en bas âge.