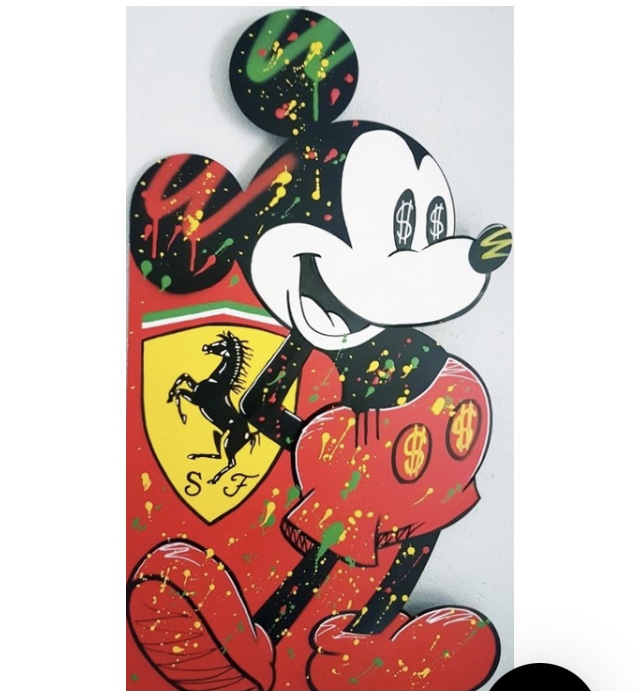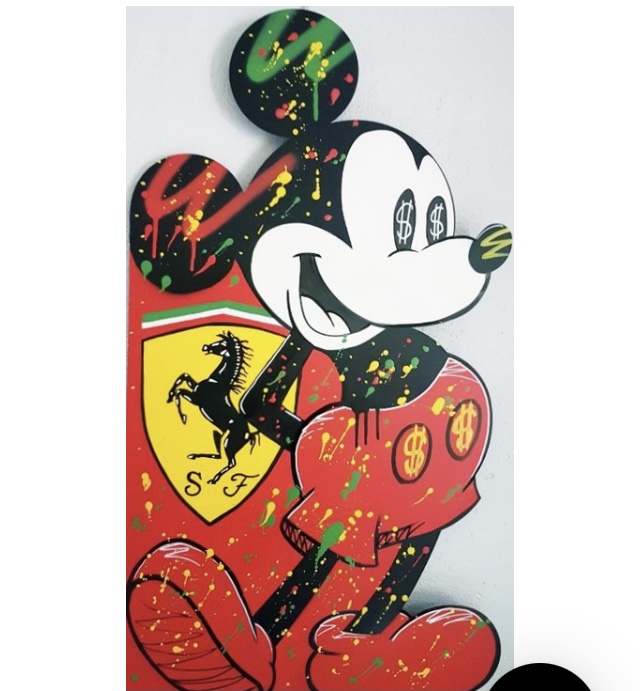 Our famous mouse is a source of inspiration all over the world! His creator, Walt Disney, would be happy to see how Mickey is highlighted and associated with the different cultural references that fascinate and surround us.
An Artist of Street Art and Pop Art
His name is David Nicolas, and he is better known by the diminutive name of DN. He was born in Nevers (Nièvre) in 1976. This artist paints according to his desires, his inspirations, his tastes and his moods. He is inspired by works known to the general public and does not hesitate to reinvent images of cult and prestigious brands.
He uses the bright colours that are characteristic of Street Art. His characters are highlighted and are true to their images.
In 2017, he left the field of the street to devote himself to realising his work on canvas. Thus, he multiplied his techniques and his mediums.
Ferrari, Chanel, Suprême…
The works of DN concern each of us, from near or far, by the staging of his characters in association with symbols of brands as well as cars, ready to wear fashion, perfume and many others, without forgetting DISNEY!!!!!!!!!! Mickey and his friends are represented with a lot of fidelity and pep! They are associated with Ferrari, Chanel, Supreme, Hermes and so on…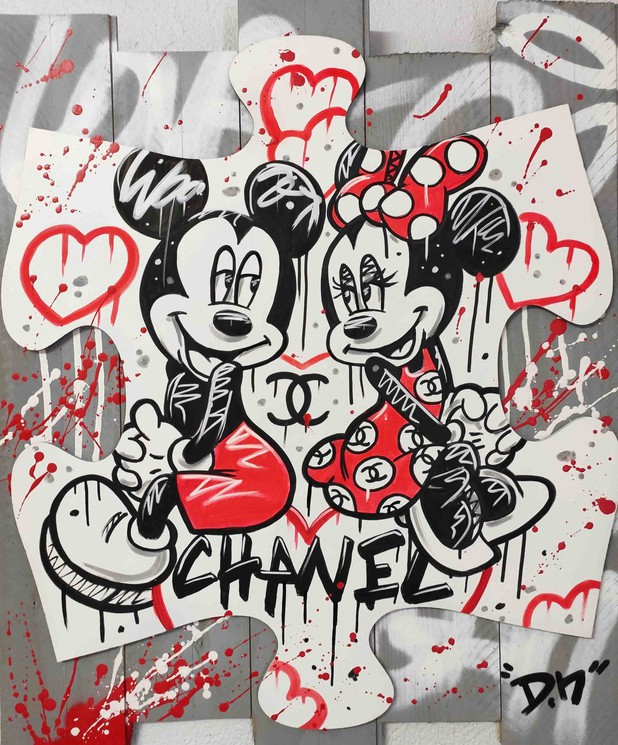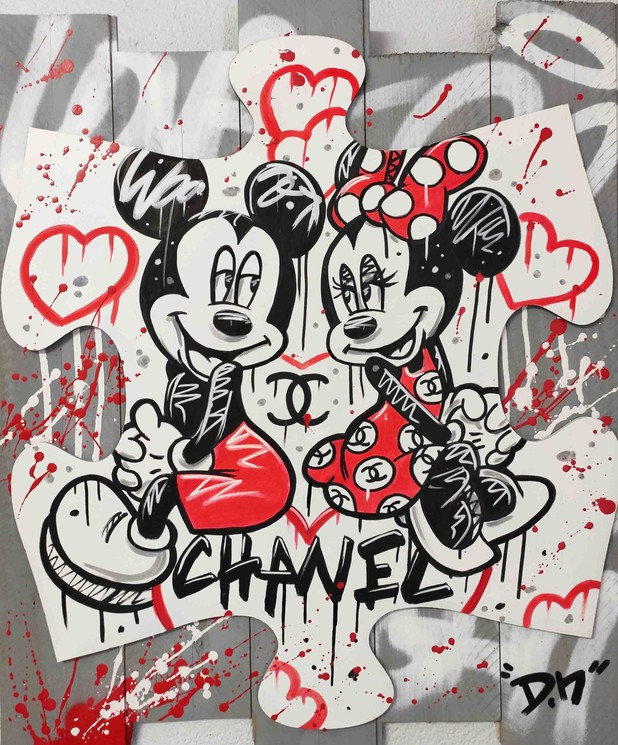 Where Can I Find It?
He is also known for being the author of the Graff "the Cat" realised in Clermont – Ferrand (Puy-de-Dôme).
You can have the pleasure of admiring his works in the art galleries "Art Life Gallery" located in Saint-Raphaël (Var) and in Saint-Tropez (Var).