At D23, we learn a little more about the future of Disneyland Paris.
The transformation of the Disneyland Hotel
This is the first time it has been seen from the inside: the Disneyland Hotel, located at the entrance to Disneyland Park, will reopen its doors in the first quarter of 2024 after undergoing a royal transformation.
Thomas Muller, scenic designer at Walt Disney Imagineering Paris, takes us on a tour of the construction site of what will become Disney's ultimate royal address, through its majestic lobby and elegant rotunda.
It's also an opportunity to get a first glimpse of the Royal Banquet, which will invite visitors to attend a royal feast amidst a gallery of portraits representing many of Disney's royal families, including their famous chefs such as Kronk (Kuzco, the Mega Emperor) and Chef Louis (The Little Mermaid)!
Frozen land
Another major project that is changing the landscape of Walt Disney Studios Park a little more every day is the future land inspired by the Walt Disney Animation Studios film The Snow Queen, located on the edge of a large central lagoon.
Behind the cranes and construction machinery mobilised for this development, the Kingdom of Arendelle is beginning to take clear shape, with the first themed facades of the village and the base of the castle, as well as the snow-capped mountain that will serve as the iconic backdrop to this universe. New concept art revealing the atmosphere of the area at nightfall has been revealed for the occasion.
Meanwhile, on the other side of the Atlantic, the Imagineers are making progress on programming the Audio-Animatronics® characters who will come to life in the Land's main attraction, whose doors we can't wait to "open"!
Around the future water feature, work has begun on the rock structures, and work has also started on the Art Nouveau-style sit-down restaurant, as illustrated in the video.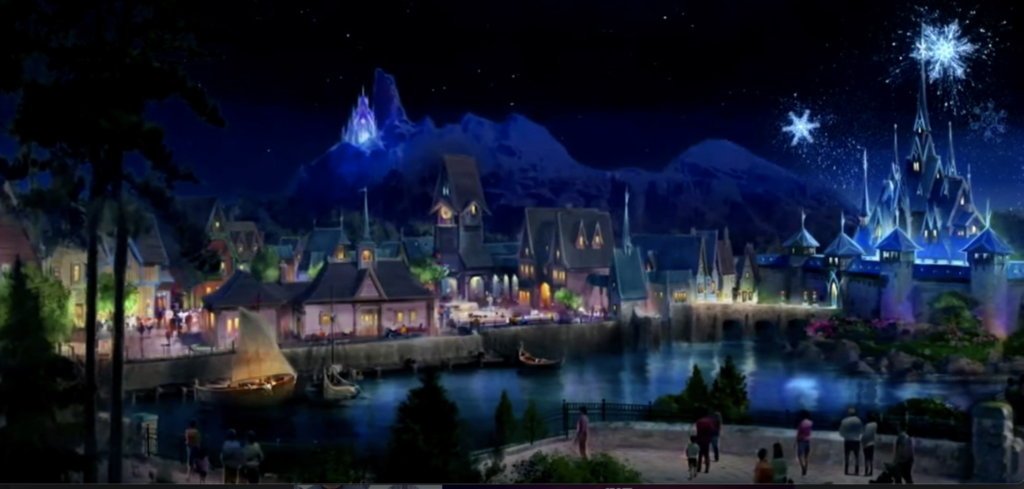 The Disneyland Hotel and the Snow Queen universe are only part of the overall transformation that Disneyland Paris is currently undergoing.
New experiences will be offered in the theme parks in the near future. At Disneyland Park, Ahsoka will be featured in the new Star Tours: The Adventure Continues destinations scheduled for spring 2024 (the original Star Wars: Ahsoka series is currently available on Disney+) and Asha, the heroine of the upcoming Walt Disney Animation Studios film Wish, Asha and the Good Star, will also soon be arriving at Disneyland Paris!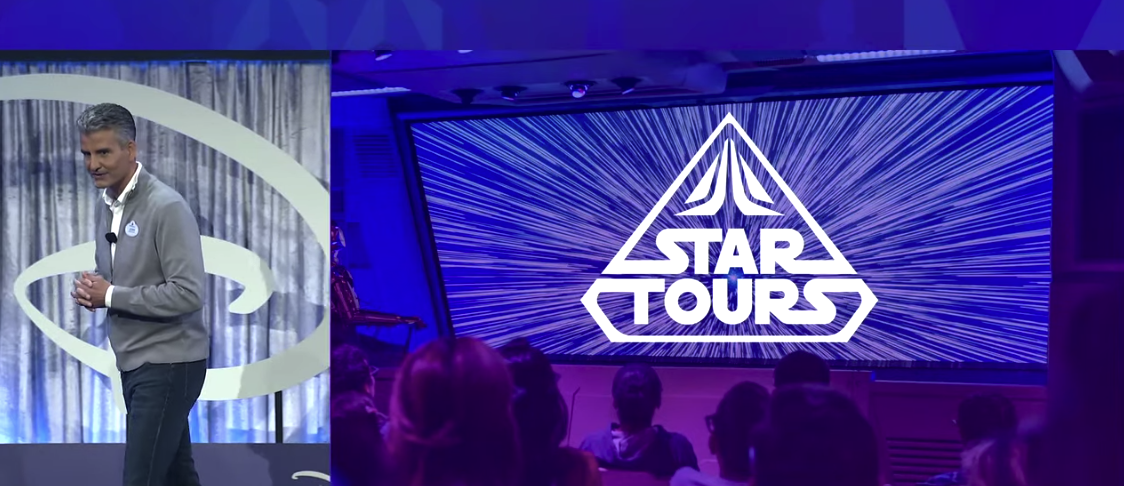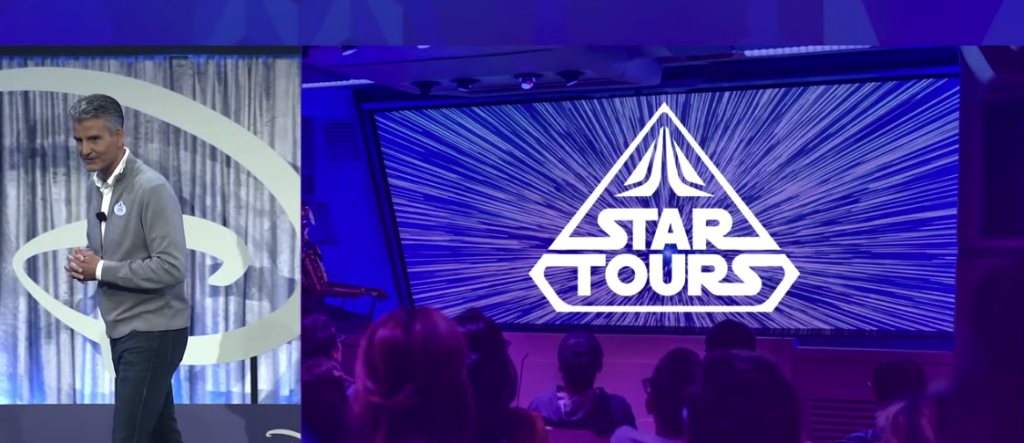 With Disney Village set to be totally reinvented over the next few years, alongside new shows due in 2024, and not to mention the unprecedented expansion of Walt Disney Studios Park, Walt Disney's philosophy of "We've only just begun" resonates with us more than ever!