Biography express
Full name: Richard Wayne Van Dyke
Date of birth : 13 décembre 1925
Nationality : américaine
Nominated Disney Legend in 1998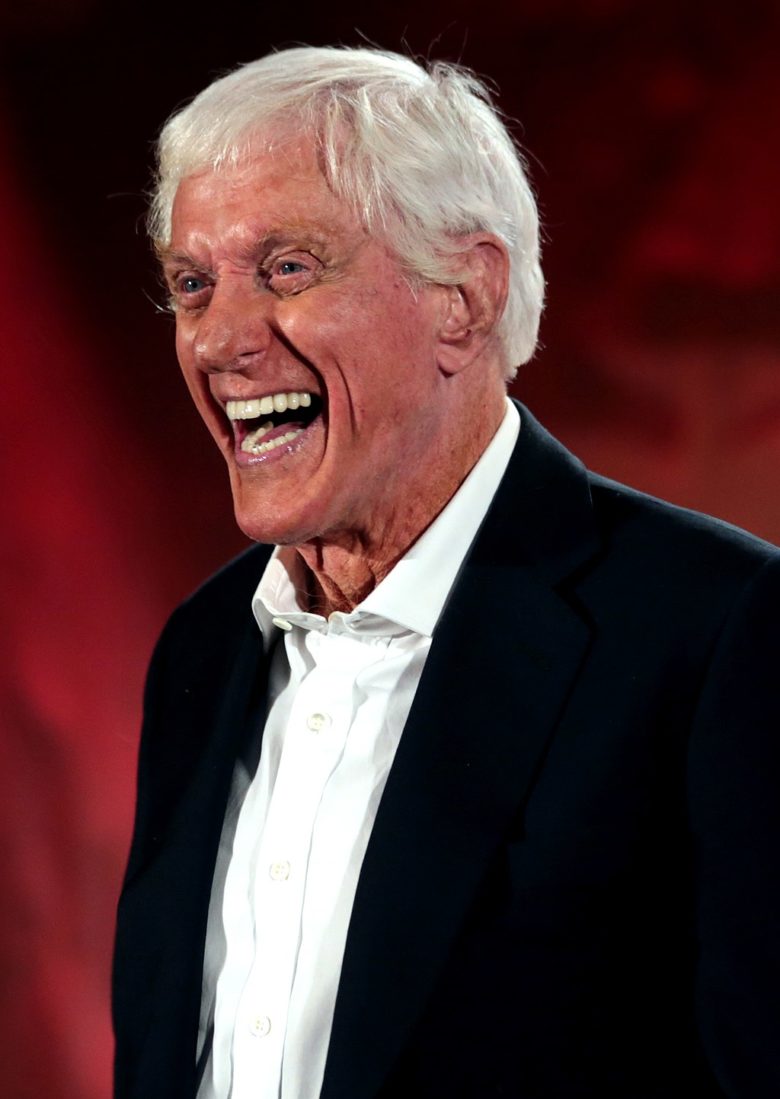 A patriotic youth: I love America
Born on December 13, 1925 in Missouri, to a salesman father Loren Wayne Van Dyke and a stenographer mother Hazel Victoria McCord, little Richard grew up in Danville, Illinois, with his parents and his younger brother Jerry Van Dyke (also an actor).
Despite a Dutch surname, Dick Van Dyke has English, Irish and Scottish origins dating back to John Alder, a passenger on the Mayflower.
His desire to work in the ministry ended abruptly after a high school drama class convinced him to become an actor. However, throughout his acting career, he taught Sunday School at the Presbyterian church where he was an elder. He read works by theologians such as Martin Buber, Paul Tillich and Dietrich Bonhoeffer.
In 1944, Dick Van Dyke left high school mid-year to train as a pilot in the United States Air Force. He was rejected several times because he was underweight. Instead, he became a radio announcer and was transferred to the special services to entertain the troops.
It is in 2004 that he will finally obtain his university degree.
New York, New York !
Persuaded by pantomime performer Phil Erickson to create a comedy act, the duo performed in nightclubs. Afterwards, the two friends moved to Atlanta, Georgia and presented a local television show featuring their sketches and music.
However, it is in November 1959 that the magic of the stage operates! Dick made his Broadway debut in the play The Girls Against the Boys, then in the musical Bye Bye Birdie! which won 4 Tony Awards, including Best Actor for Dick.
From the small to the big screen
In the 1950s, Dick Van Dyke made his first television appearance on WDSU New Orleans Channel 6. First as a comedian and then as an emcee. During this time, a former army buddy, an executive for CBS, recommended him so that Dick Van Dyke got a seven-year contract with the network. He was the host of the CBS Morning Show for that period.
His popularity led him to play in a sitcom with his name from 1961 to 1966: The Dick Van Dyke Show. He plays a comedy writer, named Rob Pietrie. The program created and performed initially by Carl Reiner, receives 4 Emmy Awards as an outstanding comedy series. It is also referred to in the series Wandavision. The producers called on Van Dyke to consult on how to emulate the show.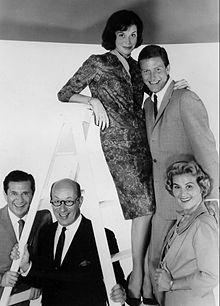 Success of Mary Poppins
Meanwhile, in 1964, Dick Van Dyke is cast in two roles for the film Mary Poppins of Disney Studios. That of Bert and that of the president of the bank, Mr. Dawes Senior. For this character, a makeup was necessary to age him. Also, fun fact, he is credited for this role as "Navckid Keyd". At the end of the credits, the letters are repositioned to form the name Dick Van Dyke (which was reproduced in Mary Poppins Returns).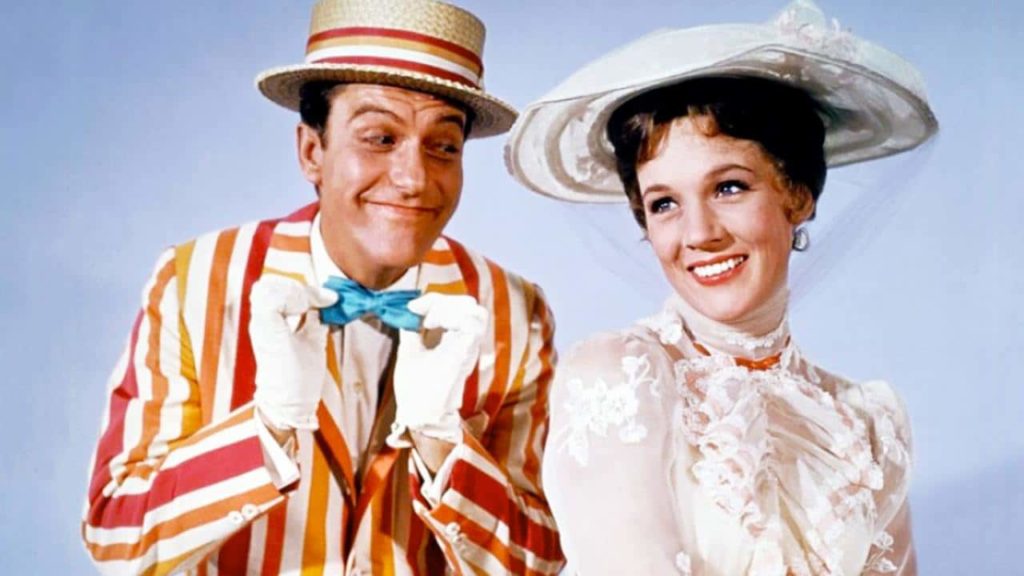 His cockney accent (the London accent of the working class) was then castigated as the worst accent in the history of cinema. Van Dyke defended himself by saying that his accent coach was Irish and that no one alerted him to the fact that it was bad during production.
Despite this, the film was a resounding success upon its release. "Chim Chim Cher-ee," one of the songs Van Dyke performs, wins the Oscar for Best Original Song. In addition, he and Julie Andrews won a Grammy Award for their performance on the film's soundtrack.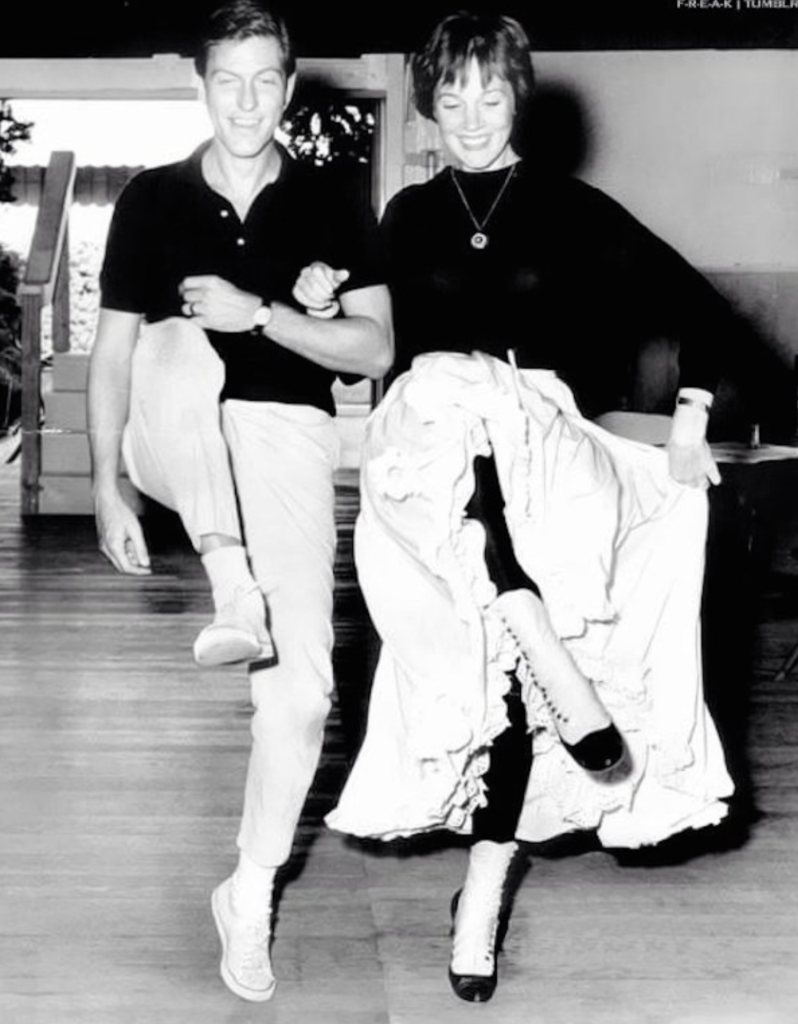 The calm after the storm
Thereafter, the comedies in which Van Dyke plays prove unsuccessful at the box office. These include What a Way to go!, Lieutenant Robin Crusoe, and The Art of Love.
n 1969, he reunited with his friend Carl Reiner, who wrote a role for him in the comedy-drama The Comic. He played a comedian who was suffering from depression and alcoholism, a subject to which Van Dyke was particularly attached. This was a personal struggle.
In 1990, Van Dyke made an unexpected turn. Usually known for his sympathetic hero roles, he played the twisted D.A Fletcher in Warren Beatty's Dick Tracy.
In 2006, he took on a villainous role to play the terrible Cecil Fredericks in Ben Stiller's Night at the Museum. Cut in the editing in the number 2, he finds his character in the third opus.
In 2018, he joined the cast of Mary Poppins Returns and reprised his role as Mr. Dawes Jr.
Rewards
1961: Tony Award for Best Actor in a Musical for Bye Bye Birdie!
1964: Grammy Award for Best Children's Album for Mary Poppins
4 PrimeTime Emmy Awards for his work of The Dick Van Dyke Show and Van Dyke and Company
2013: Screen Actors Guild Life Achievement Award
2020: He received the Kennedy Center Honors