Are there any Easter movies on Disney Plus? The answer is yes, but you might need a bit of help finding some of these films and episodes. Here are just some of the spring specials you can find on Disney Plus, if you want to watch the Tortoise and the Hare compete or join Winnie the Pooh and friends for an Easter party in Hundred Acre Wood!
Winnie the Pooh: Springtime with Roo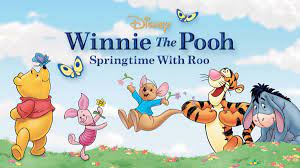 Winnie the Pooh and friends are ready to celebrate Easter! And who could be better to visit for the occasion than Hundred Acre Wood's resident bunny? Well, actually… this was a terrible decision, because Rabbit is more interested in spring cleaning, and he won't rest until everyone is pitching in. don't worry though, it's all resolved with plenty of Easter eggs and bunny-themed fun.
Mary Poppins
Beautiful bonnets, cute pastel colours, bunches of flowers – Mary Poppins is another perfect Easter movie even if it doesn't have the optimum number of bunnies. You can't argue with those tap-dancing penguins and enchanted carousel horses. Join Mary, Bert, Jane and Michael for a magical journey from Cherry Tree Lane through a chalk drawing, to a tea party on the ceiling and a chimney-top adventure.
Alice in Wonderland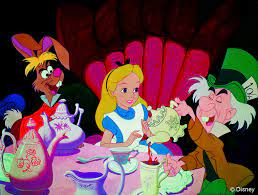 With the White Rabbit and March Hare for company, Alice in Wonderland is the perfect Easter movie. If you want to spend a Golden Afternoon with the flowers, tea parties and some talking animal friends, this is the place to be!
The Wonderful World of Mikey Mouse "The Wonderful Spring of Mickey Mouse"
Throughout 2022, Disney Plus are adding seasonal collections to the The Wonderful World of Mickey Mouse series. You might have already seen the winter episode, released in February 2022. The Wonderful Spring of Mickey Mouse is Season 2, Episode 2, and takes the friends on three springtime adventures with the usual silliness.
Boundin'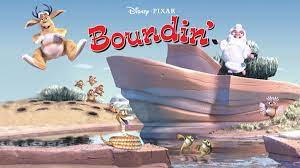 Look up the Pixar short Boundin' on Disney Plus for some sheep-themed adventures in the American West. The short film was originally released before The Incredibles back in 2003, and follows a sheep who loses confidence when his fleece is shorn for the summer.
The Tortoise and the Hare
This Disney version of The Tortoise and the Hare is a Silly Symphony film, first released in 1935 with an 8-minute running time. You can find it on Disney Plus if you want to see Walt Disney's take on the classic tale of showing off versus slow and steady, with of course, plenty of bunnies and springtime details to look out for.
The Ugly Duckling
Another Silly Symphony on Disney Plus, The Ugly Duckling is a vintage retelling of the Hans Christian Anderson Story. Released in 1939, this is another story with lots of spring atmosphere as we watch the little duckling find his place in the world.
Minnie's Bow-Toons: Party Palace Pals! "Daisy's Crazy Hair Day"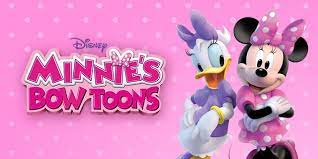 In this springtime episode of Minnie's Bow-Toons: Party Palace Pals on Disney Plus, Minnie and Daisy turn their bow-making expertise to spring party gifts. But when Daisy's hair is accidentally given a floral makeover, they come up with a cute and quirky Easter bonnet solution.
Fancy Nancy Clancy "Easter Bonnet Bug-a-Boo/The Great Easter Bunny Stake-Out"
In this Easter special of the Disney Junior show, Fancy Nancy gets two springtime adventures… starting with an Easter bonnet that attracts some unwanted interest from wildlife. And in the second instalment, will Nancy see the Easter bunny? Search for Season 1, Episode 22 if you want to find out!