From July 1, Disneyland Paris guests will be able to discover Disney Junior Dream Factory in a transformed theatre! Imagined by the Parisian teams, the latest entertainment creation of the Walt Disney Studios Park opens its doors to you in a new exclusive preview.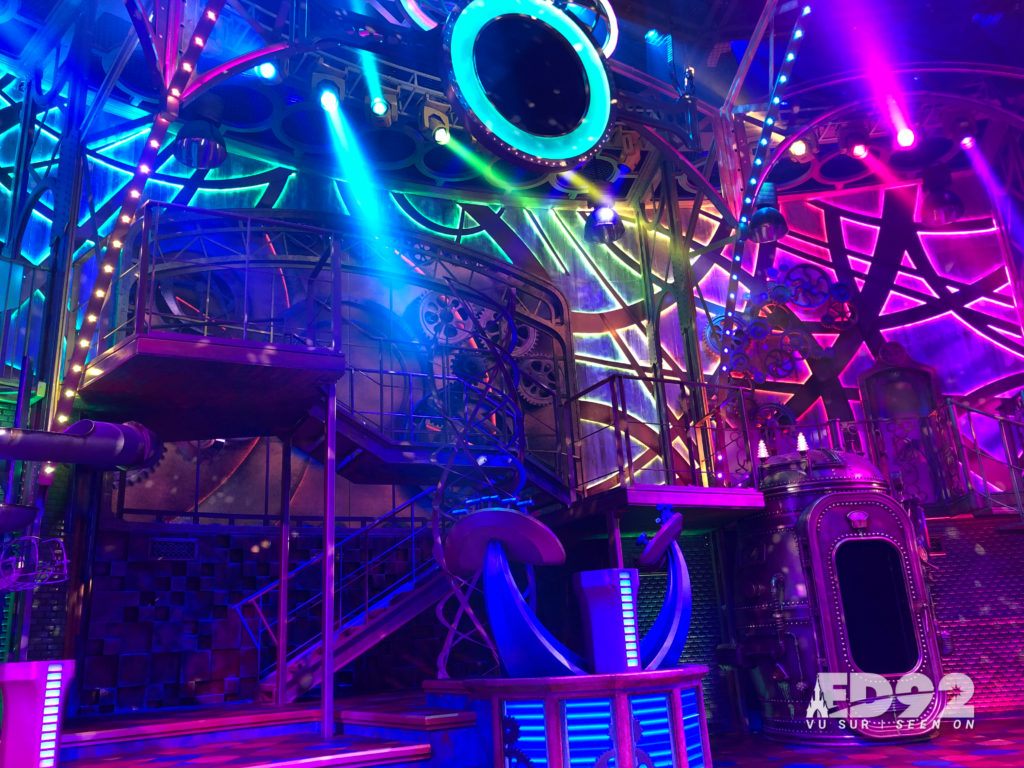 °o° Young and young at heart will discover a live singing show where Mickey, Minnie and their friends will have to redouble their imagination and courage to preserve the Dream Factory! Fancy Nancy Clancy, Vampirina and Timon will also be there to help them carry out this important mission. They will be accompanied by team members of the Disney Junior Dream Factory, inviting the youngest children and all visitors to participate in the creation of a collective energy by learning fun and catchy songs.
"It's time to start dreaming again"
Visitors will take their seats in front of a set of moving steampunk-style cogs. As the factory team arrives on stage to greet the audience, something unexpected happens to upset their plans. Mickey and Minnie come to the rescue to determine if there is anyone in the factory who is not dreaming. Without these dreams, it is not possible to power the factory and produce magic for the world. With the help of their friends, our two mice will then perform several dance and song numbers. Their aim will be to show that dreams can come true if you believe in them. The central console will collect all the dreams. Under the command of the factory manager, they will then be placed in the central processor.
Completely transformed, the theatre that once housed Disney Junior Live on Stage! show now has retractable stands that will give it great adaptability. Apart from this show, it can easily accommodate other shows or events as required. In addition to the decor, special care has been taken with the lighting. The multicoloured light shows promise a colourful spectacle! As a complement, scents will be diffused in the theatre to awaken all your senses.
After Mickey and the Magician and Rhythms of the Pride Lands, Disney Junior Dream Factory will also be adapted into French Sign Language. Bilingual, it will last about twenty minutes.