Edit: the sanitary measures are now known: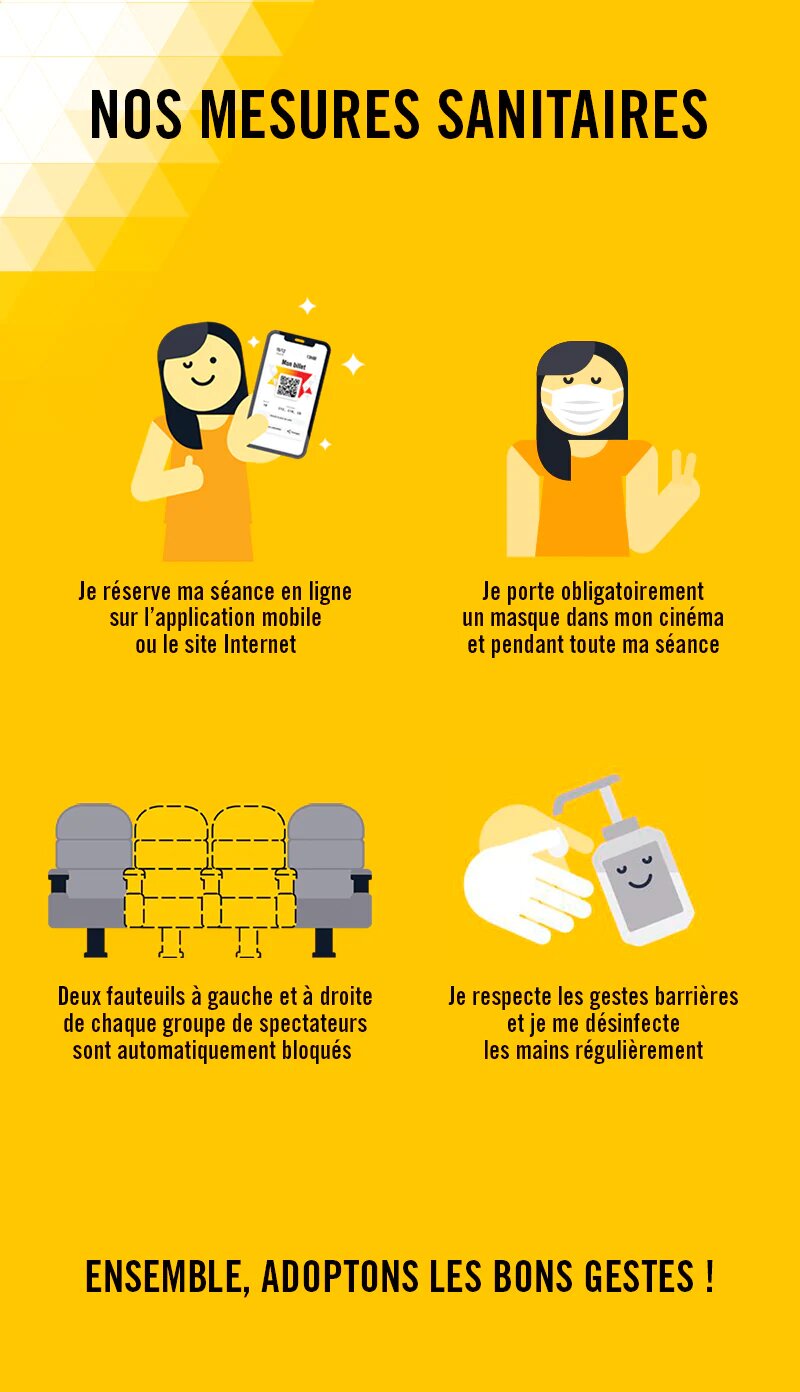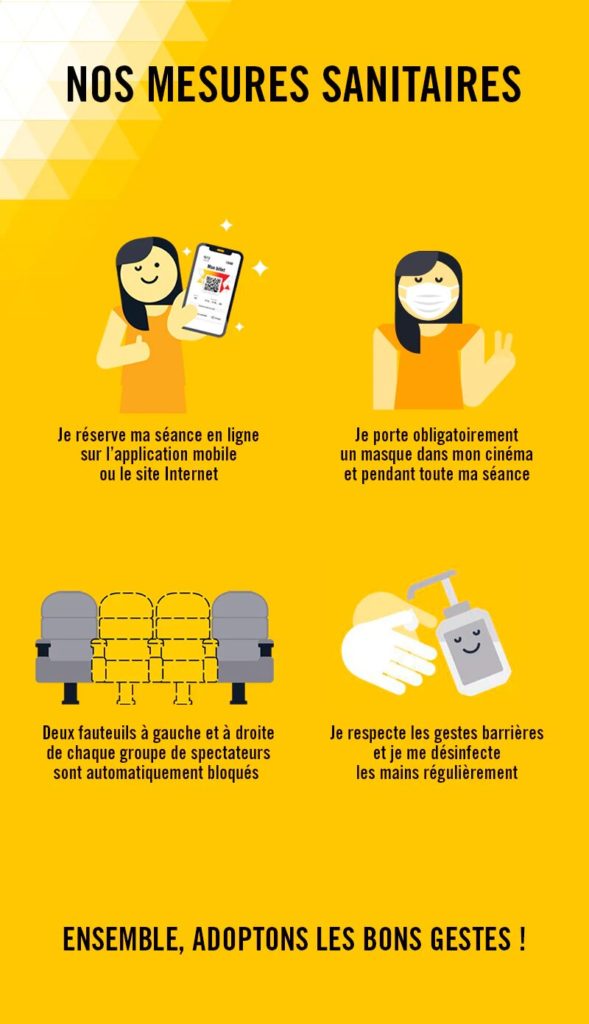 I book my session online on the mobile app or the website.
I must wear a mask in my cinema and during the whole session.
Two seats to the left and right of each group of spectators are automatically blocked.
I respect the barrier gestures and I regularly disinfect my hands.
On June 22, 2020, the Gaumont cinema at Disney Village reopened after the first lockdown. Closed since last October, Disneyland Paris reopens on June 17, but the Disney Village cinema reopens on May 19.
Although we still do not know the measures that will be applied. We can base ourselves on those taken in 2020 to estimate the new ones. Of course, some measures are already known, such as the ban on eating or the obligation to wear masks, as well as the maximum gauges.
As a reminder, in 2020 these measures were:
The Gaumont Disney Village reopened its doors like all the cinemas in France on Monday 22nd June. Our team went on site to see what health measures have been put in place.
The temporary entrance is at the level of the IMAX theatre right next to the Vapiano restaurant, but from July 15th, you will be able to access the cinema again through the usual entrance from within the Disney Village.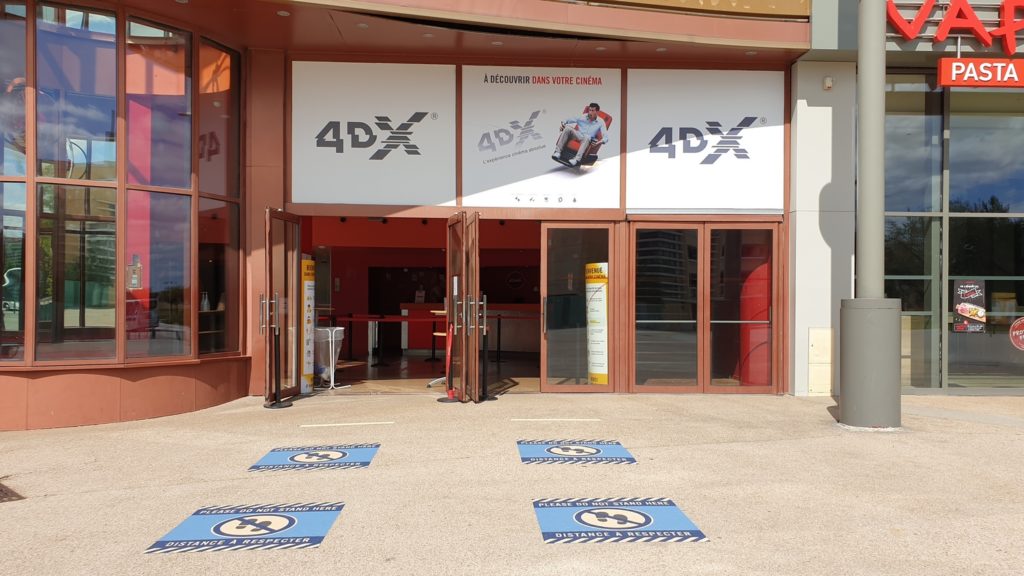 Health measures in place:
Hydroalcoholic gel is available at the entrance of the cinema
Distancing markings have been installed on the ground
Plexiglass windows have been installed to protect the staff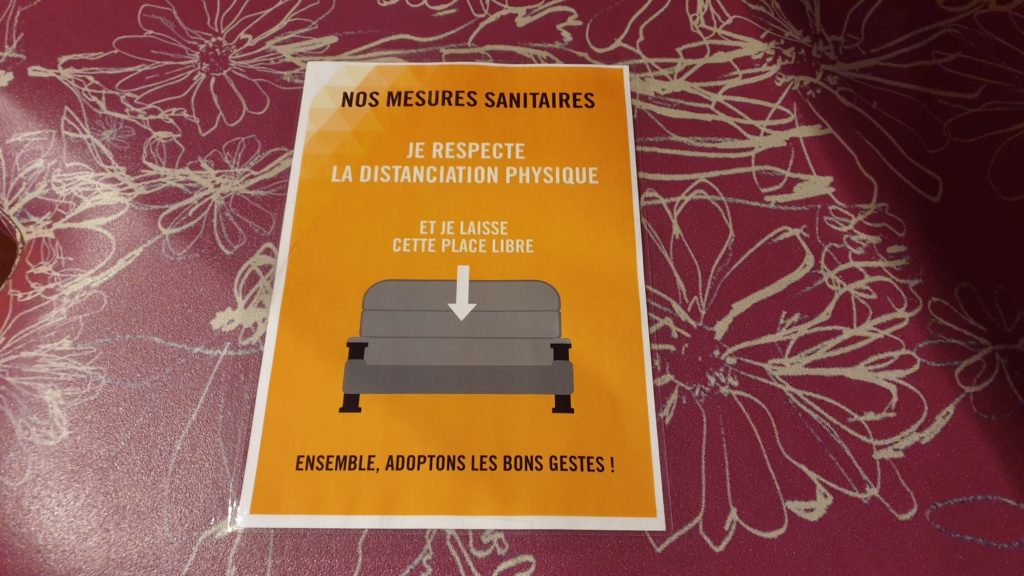 Masks are mandatory for any movement
Masks are recommended inside the viewing rooms but not mandatory
One seat must remain empty between each family or group of friends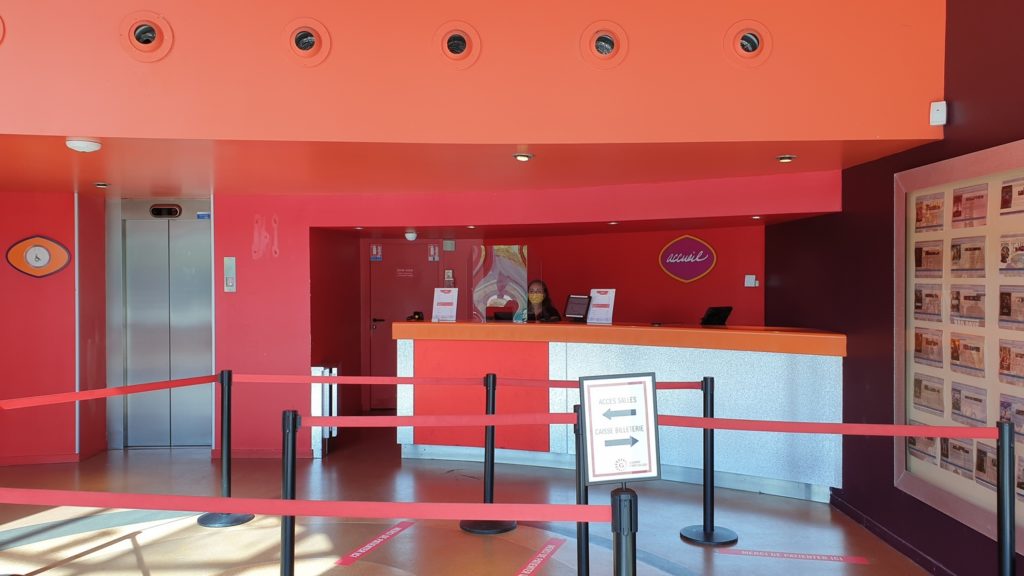 Regarding the cleaning and ventilation of the cinema:
The staff regularly disinfects the surfaces touched by spectators
The rooms are ventilated between each screening
The air conditioning system has been modified to get more outside air in
If you feel peckish, it is always possible to buy popcorn in buckets. Other bag packagings are also available.
It should be noted that similar social distancing markings have been installed in Disney Village.