Dreams matter more than ever at Disneyland Paris, reopening june 17!
Marne la Vallée , May 17, 2021,
Now is the time for magical dreams to come true, as Disneyland® Paris announces its reopening on June 17 with Disneyland® Park, Walt Disney Studios® Park, Disney's Newport Bay Club Hotel and Disney Village. Iconic attractions, beloved Disney characters, fan favorite experiences and tasty treats will return, with even more magic thanks to new Selfie Spots and surprise appearances, a new Cars ROAD Trip attraction and soon the highly anticipated opening of Disney's Hotel New York The Art of Marvel. Current booking conditions allow flexibility on packages and dated tickets.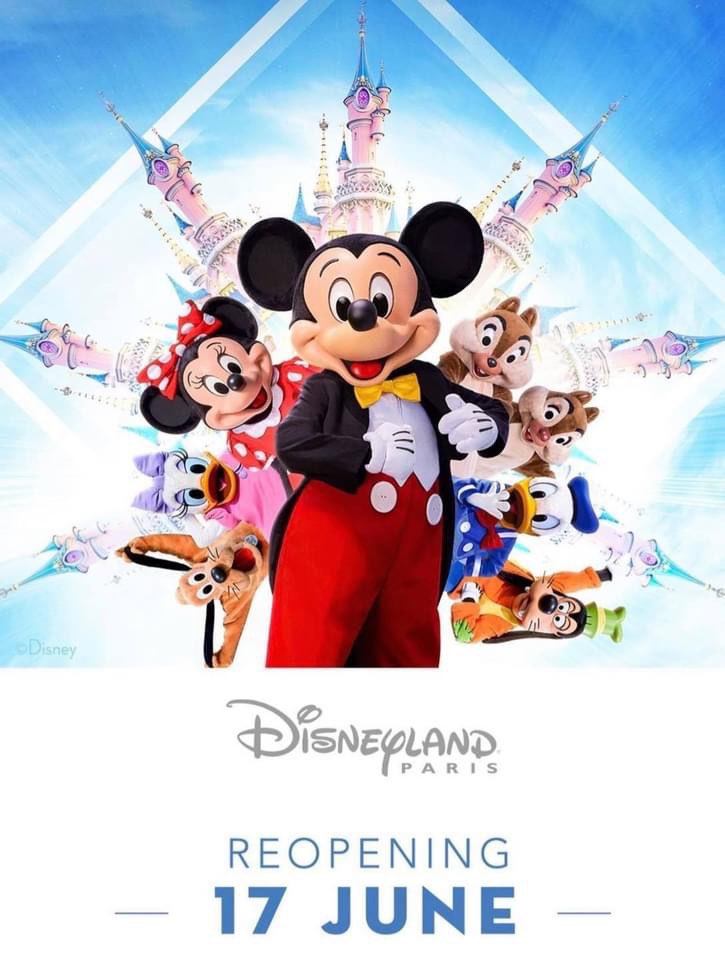 Thanks to the amazing work of Magic Keepers during the temporary closure, Guests will come back
to a resort more beautiful than ever* with its perfectly manicured 400 hectares of green spaces
and 7400 square meters of flower beds.
"We have all been dreaming of this moment," said Natacha Rafalski, President of Disneyland Paris. "The
moment we can reunite and enjoy unforgettable moments with our family and friends. When Disneyland Paris reopens, our Guests will be able to enjoy the outstanding experiences we are known for, from iconic attractions and new heart-warming Character moments to unique interactions with our Cast Members and even a few surprises along the way."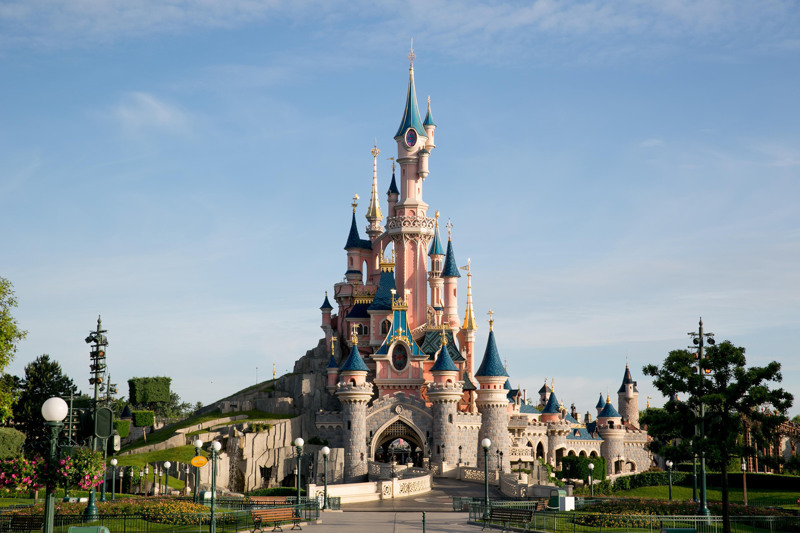 Disney's Hotel New York – the art of Marvel will welcome you on June 21, 2021 (to learn more about the hotel, go here.), Disney's Hotel Cheyenne on July 1, 2021 and Disney's Davy Crockett Ranch on July 13, 2021. Current booking offers allow for great flexibility on stays as well as dated tickets. The reopening capacity will be 28,000 visitors per day.
Meet points for characters and animations
There will be plenty of Selfie Spots and surprise appearances in the parks with Characters from Disney,
Pixar, Marvel and Star WarsTM! Favorite Characters will appear in new ways and sometimes unexpected places, encouraging Guests to keep their eyes and ears open for one magical surprise after another.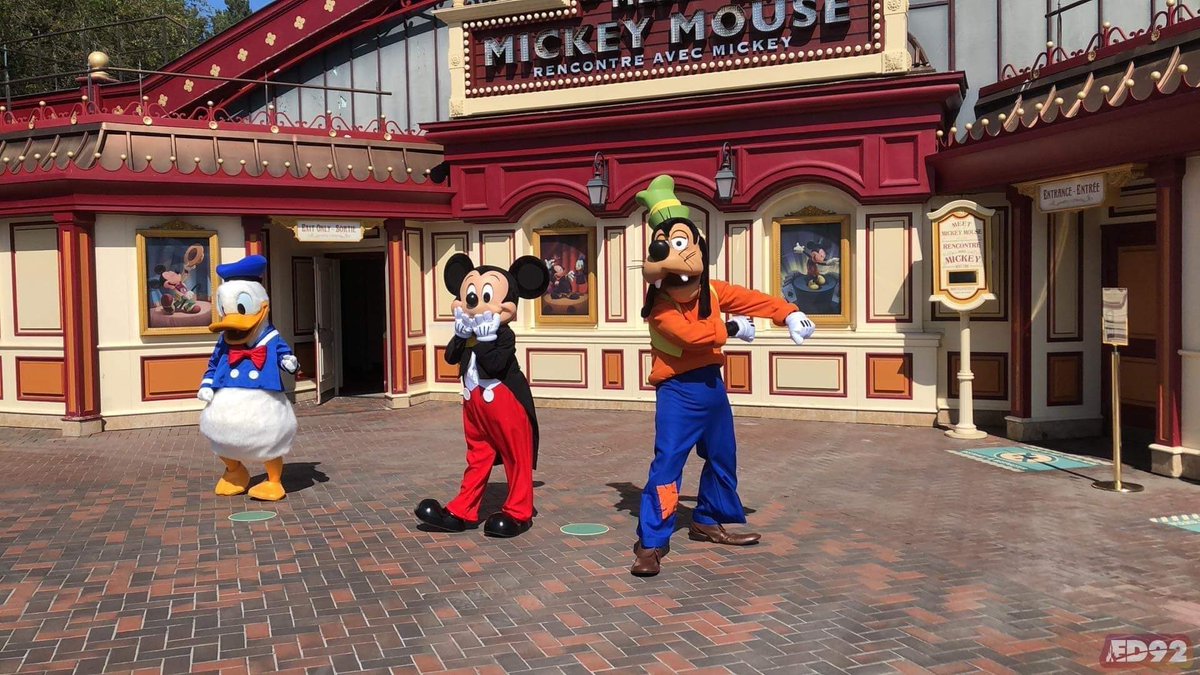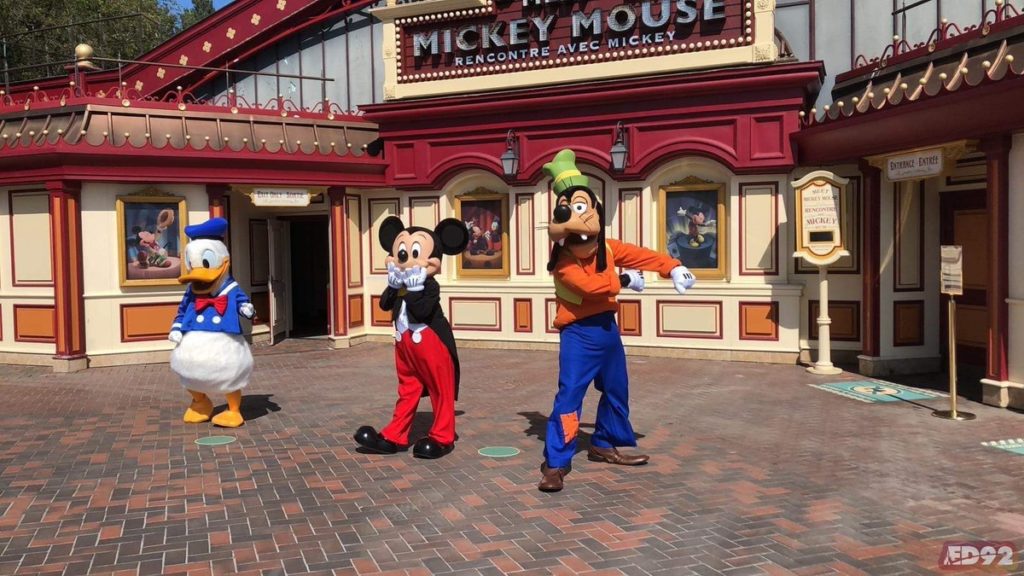 A new galactic experience with Star Wars Legends will be added, along with the return of The Cheshire Cat Express Train featuring friends from Alice in Wonderland, Mickey, Minnie & the Gang, Heroic Experiences with Marvel Super Heroes and Kingdom of Arendelle Enchanted Moments.
The Stars & Cars Parade will also make surprise appearances at Walt Disney Studios Park!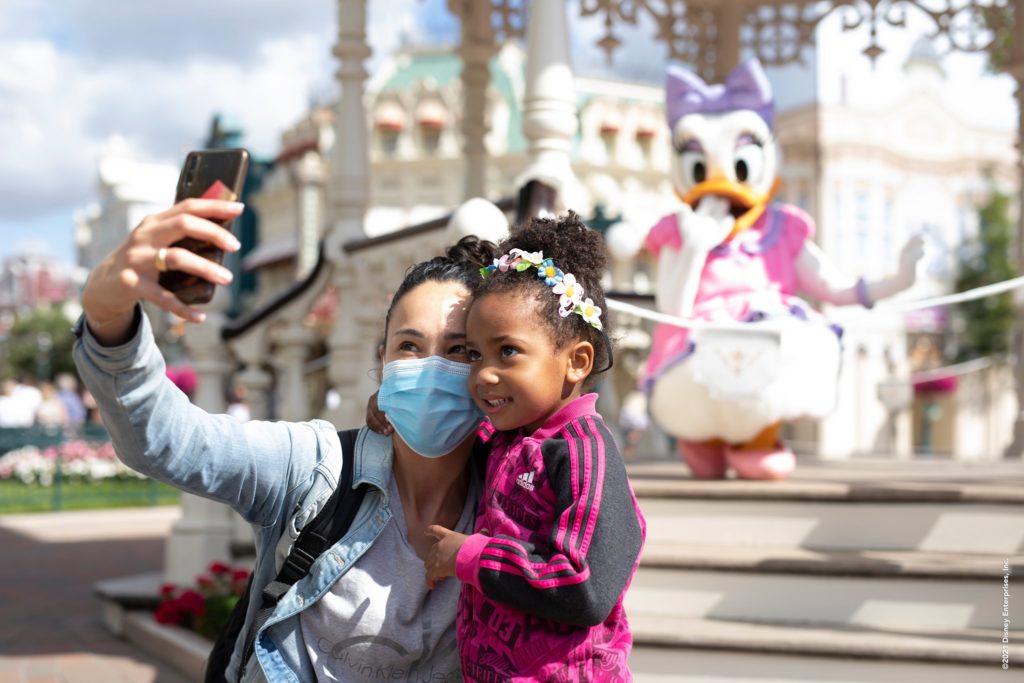 CARS ROAD TRIP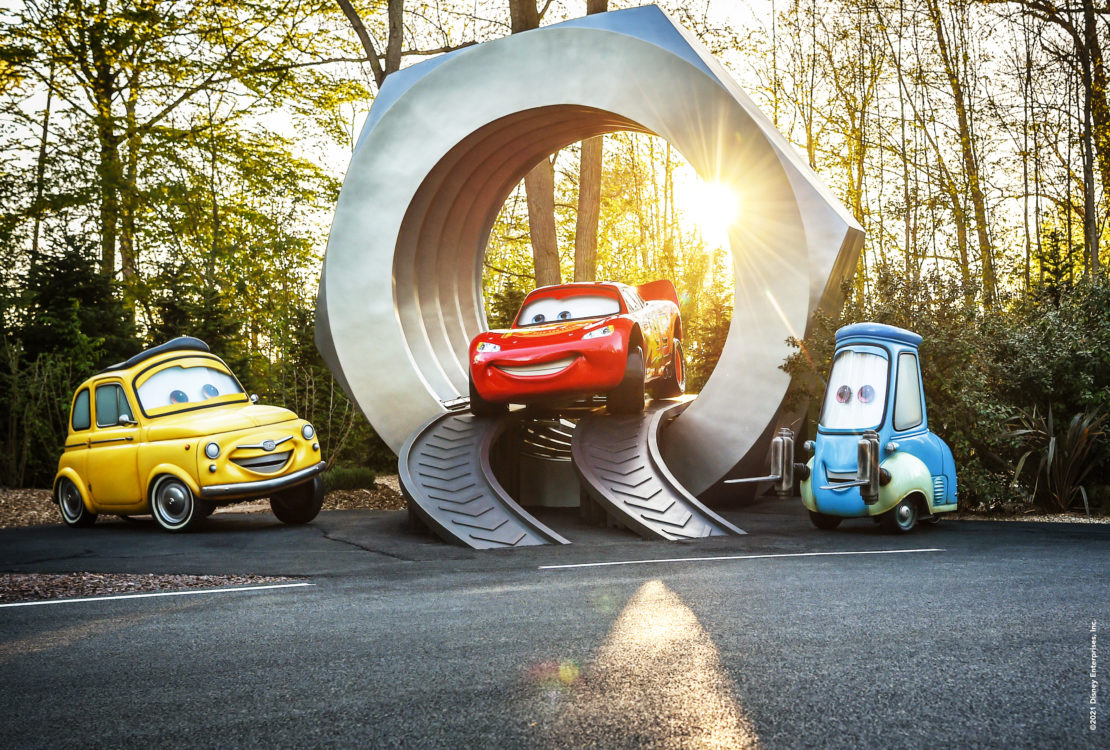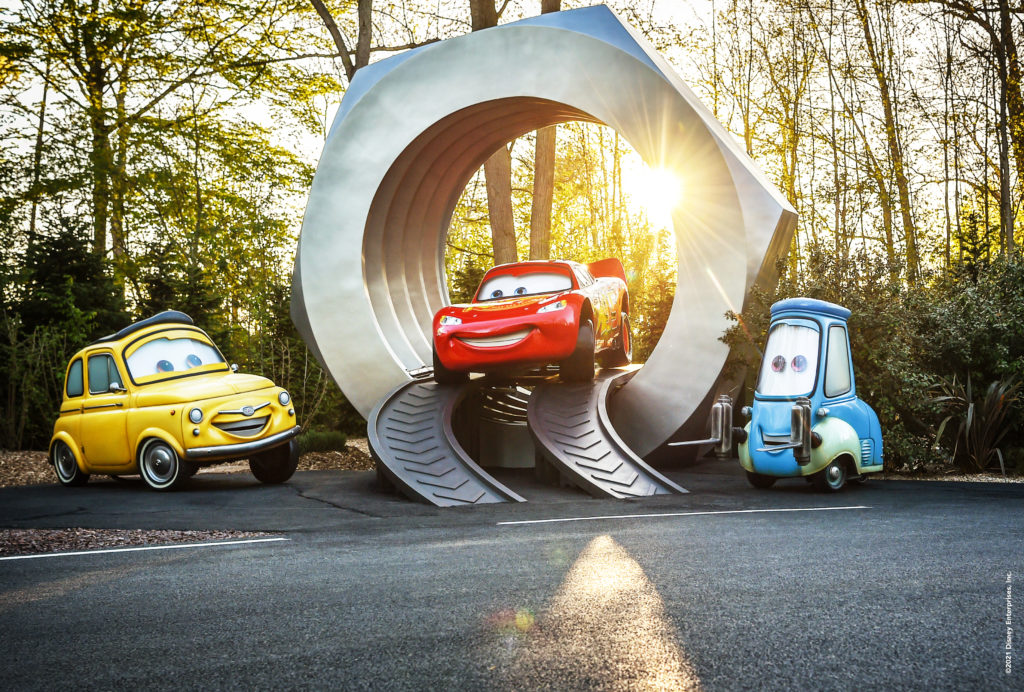 As part of the ongoing Walt Disney Studios Park transformation, the new Cars ROAD TRIP attraction will
welcome Guests for the very first time at reopening.
Transported into a Cars-themed version of a road trip on Route 66, Guests will discover local natural wonders like The World's Largest Lugnut and the Cars-tastrophe Canyon, while encountering popular Characters such as Lightning McQueen and Mater – making Walt Disney Studios Park THE place where Cars and Pixar dreams come to life.
✨"We've never needed to dream so much" …. ✨Disneyland Paris is looking forward to you! ✨
Practical information:
The calendar with the opening hours has been updated on the Disneyland Paris website:
Disneyland Park: 9:30 a.m. – 8 p.m. until July 2nd and 9:30 a.m. – 9 p.m. from July 3rd to September 3rd.
Breakfast in the park will be possible from 8:30 am.
Walt Disney Studios Park: 9.30am – 6pm
Extra Magic Time : 8:30 am – 9:30 am.
Disney Village: 4pm – 9pm, Annette's Diner will also be open for lunch.
Restaurants closed :
Disneyland Park: Auberge de Cendrillon, Walt's, Silver Spur, Toad Hall, Fuente Del Oro
Disney Village: Café Mickey and New York Style Sandwich
Closed stores : Bazaar and La Boutique du Chateau
Closed attractions: Orbitron
Note also that wearing a mask is mandatory for adults and children from 6 years old.
Annual Pass:
The validity period of Annual Passes (and their benefits) will be extended. This period will be added from the initial validity date of the pass, taking into account the number of days Disneyland Paris is closed.