Are you planning a day out at Disneyland Paris in the near future? Do you want a different experience and do you like superheroes? We've got a heroic day for you – 100% superheroes. Pack your suitcase and we'll take care of the attractions, meals and meetings with the characters!
9.30am : Heading to Avengers Campus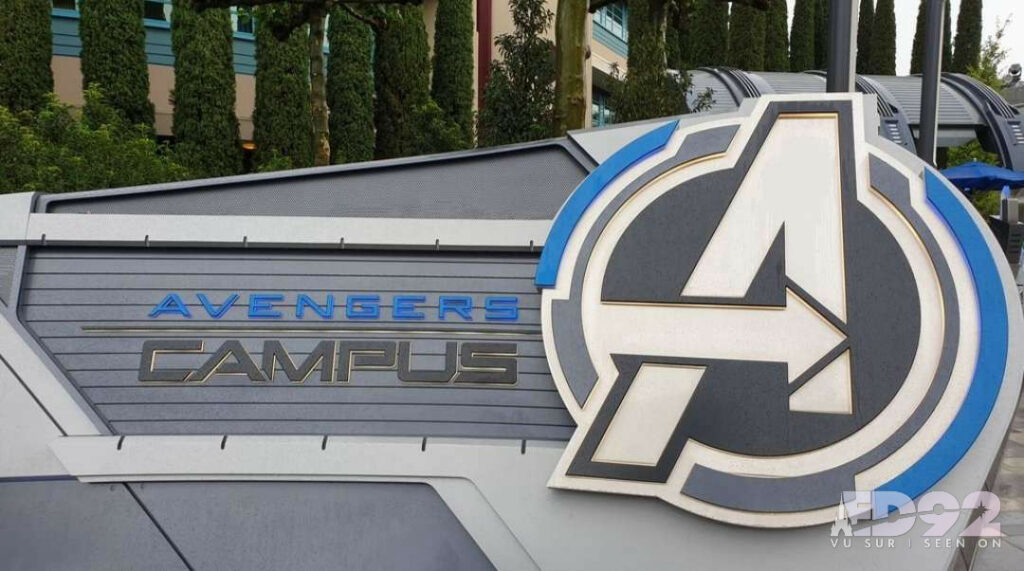 'Avengers … Assemble'
Enter Avengers Campus because you could be the new recruit! Stroll through the world of superheroes. Follow the guide as the day begins at Avengers Campus!
10.00am : Spider-Man needs your help
An attraction that's sure to please young and old alike. It's off to Spider-Man W.E.B. Adventure, Peter Parker needs your help because the Spider-Bots are out of control! Climb aboard a W.E.B. Singlers vehicle and get ready to throw down your best spider webs!
A word of advice : this attraction is best visited in the morning, to avoid long waiting times.
11.30am : Instant purchases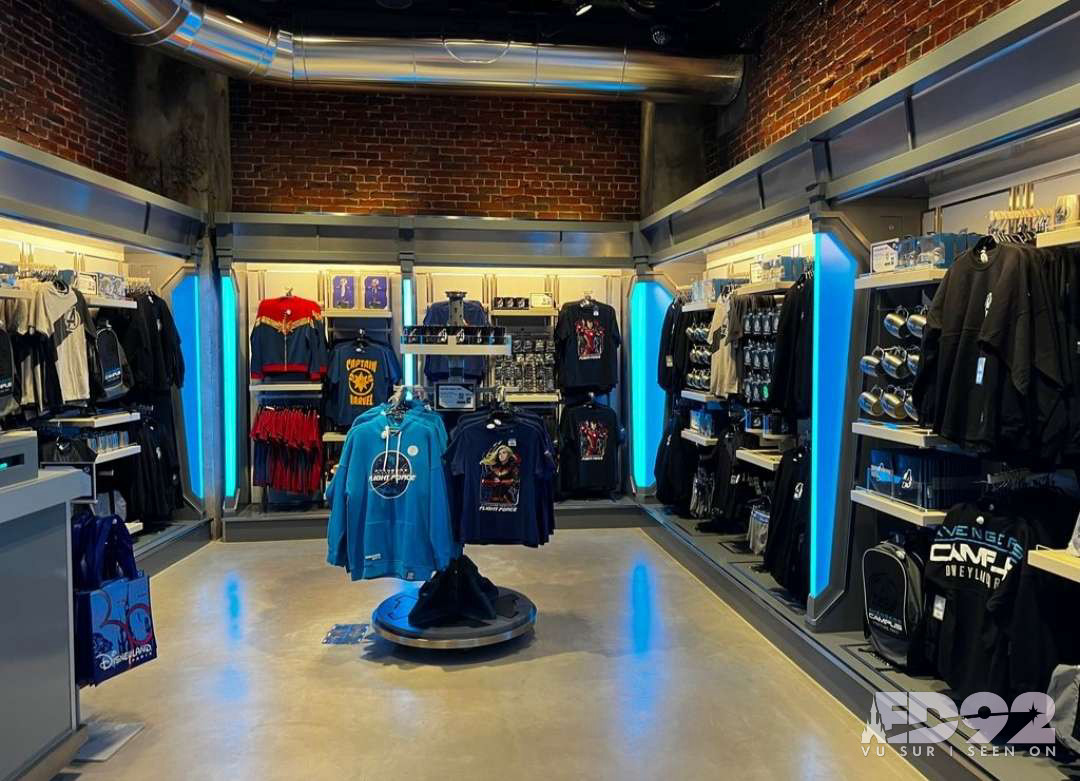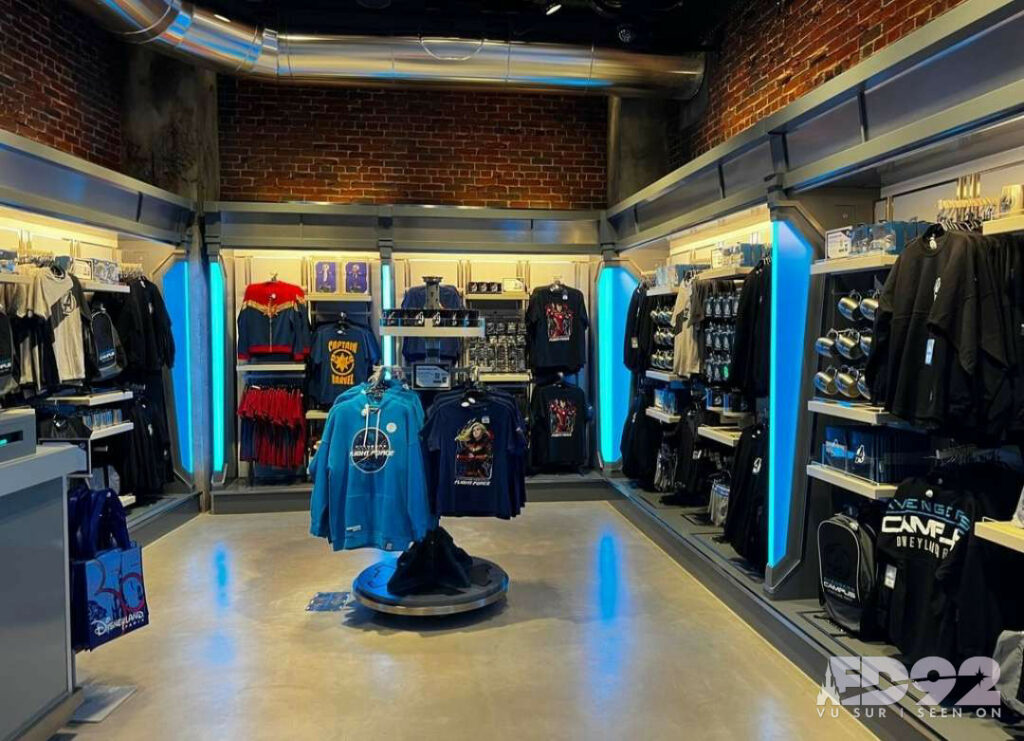 Be proud of yourselves, you've saved Avengers Campus from the Spider-Bots! On your way out of the attraction, you'll inevitably pass by the Mission Equipment shop, so if you want to take home a little souvenir, you've come to the right place. Mugs, clothes, key rings, cuddly toys – there's something for everyone, and even remote-controlled Spider-Bots!
12.30pm : Pym Kitchen
Feeling hungry? Good thing it's time to eat. Head to the Pym Kitchen and take your place in Hank Pym's experimental laboratory, where chefs use Pym particles to make your dishes smaller or bigger.
This is a buffet restaurant, with lots of starters, main courses and desserts on offer! You can eat a giant burger or a microscopic delicacy. The colours and sizes of some of the food may surprise you!
A word of warning : you'll need to book your table before your stay. If you don't have a reservation, you can eat at Stark Factory, which doesn't require a reservation.
2.00pm : a heroic atmosphere
Once you've eaten well, take a stroll around Avengers Campus. You're likely to come across several superheroes. The women warriors of Wakanda, Spider-Man, Black Panther & Black Widow, Gamora & Star Lord, Thor & Loki. Keep your eyes peeled everywhere, even on the roof of W.E.B., as there may be shows going on all day long!
3.00pm : time for training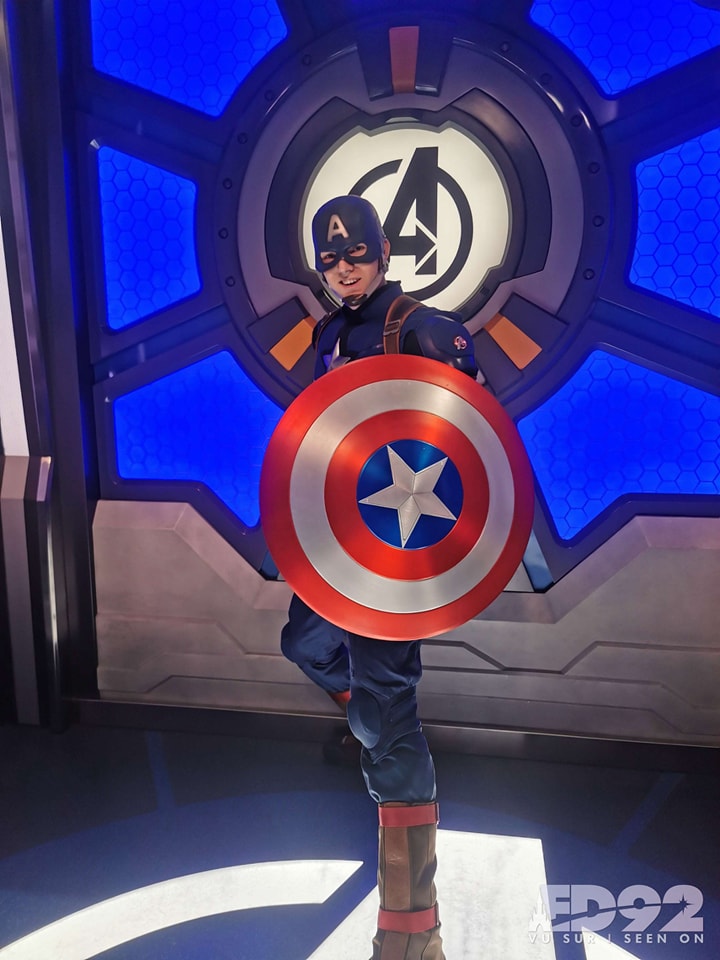 Have you had a good stroll around Avengers Campus? It's almost time to head over to the Hero Training Center, where a meeting with a superhero awaits you! This training centre created by Tony Stark is just for you, with Spider-Man, Captain America, Shuri and others on hand to teach you superhero techniques!
The Photopass service is available and you can take the photos yourself.
Please note : you will need to join the virtual queue by reserving a time slot via the Disneyland Paris app.
3.30pm : Avengers Flight Force
If you're a thrill-seeker, this is the attraction for you! After saving Avengers Campus with Peter Parker, Iron Man and Captain Marvel are waiting to save the world! Head for Avengers HQ where you'll be greeted by F.R.I.D.A.Y. and Iron Man. Kree missiles have been detected and the Earth is counting on you to ward off the danger!
4.30pm : gourmet break
Saving the world really pays off! Let's take a little break for a treat: you'll find shortbread and ice creams all bearing the superhero logo.
5.00pm : Disney Hotel New York – The Art of Marvel
There's more to a heroic day than Avengers Campus. Let's head to the Disney Hotel New York – The Art of Marvel, which you can access even if you're not staying there. You'll be immersed in the world of your favourite superheroes!
The first thing you see when you enter the hotel are Iron Man's three suits of armour and Captain America's shields.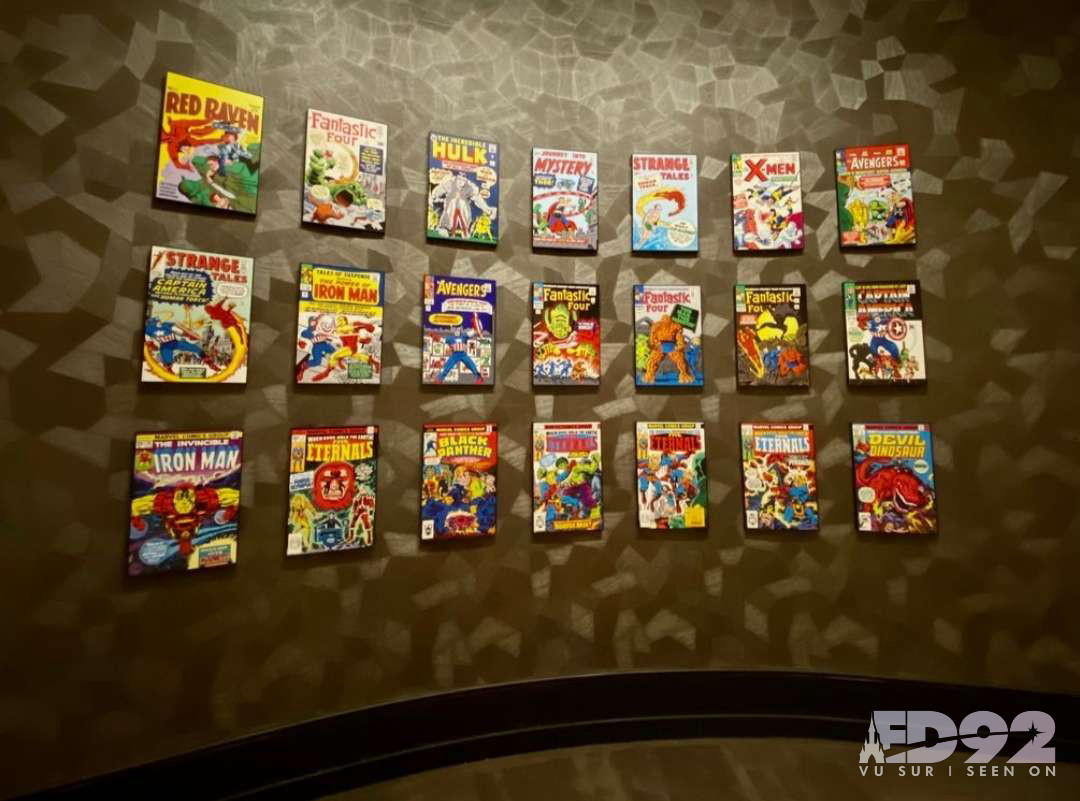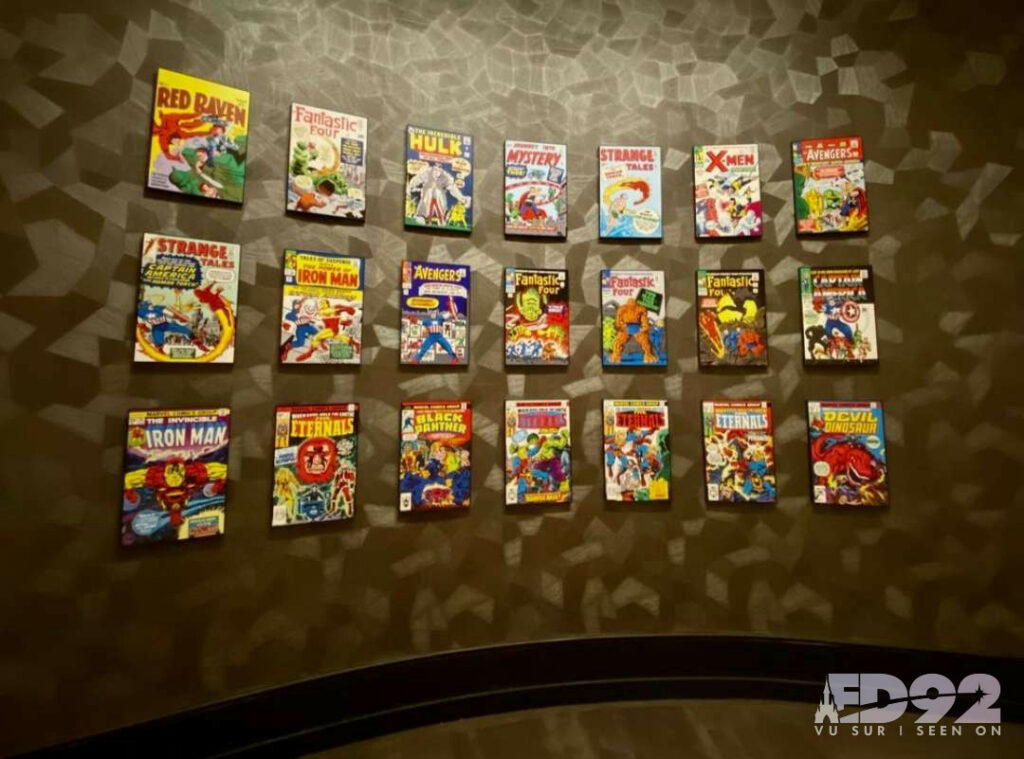 Don't hesitate to wander the corridors of the hotel, which is full of surprises!
Good to know : If you stay there, you'll have access to Super Hero Station (booking required).
6.00pm : New York as if you were there
Head to the Skyline Bar, where you'll be transported to New York while staying in Disneyland Paris. Sip a drink as you gaze out of the bay window, where you may see someone off on a mission.
Who wouldn't love to have a view of the Avengers Tower for a few moments?
7.00pm : Manhattan Restaurant
As the day draws to a close, stay in this hotel and head for the Manhattan Restaurant.
With the Asgard chandelier enthroned in the centre of the room, this Italian-inspired restaurant will round off your day. This is a table service restaurant, which must be booked in advance.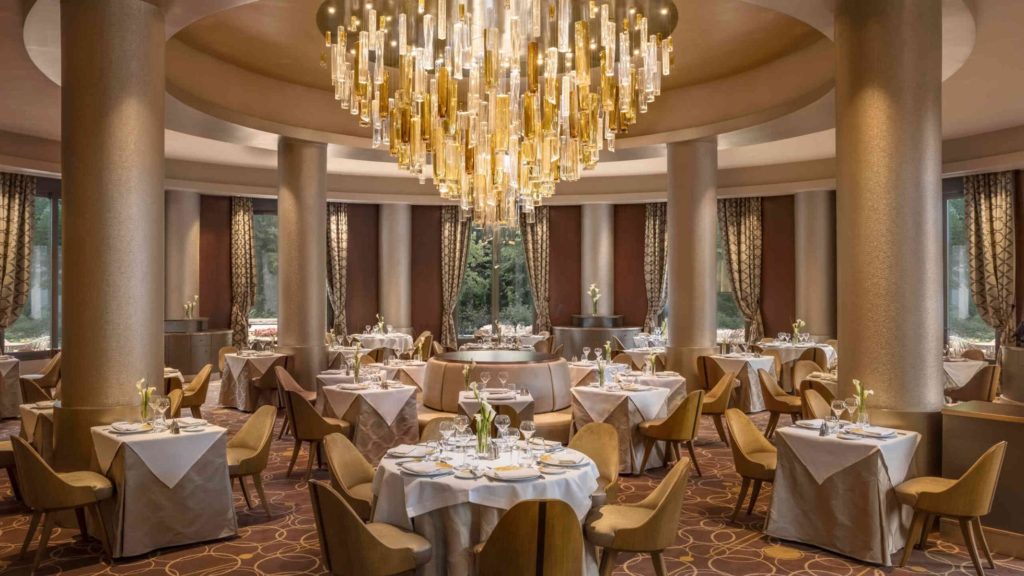 As your heroic day draws to a close, you can head to the hotel boutique for one last shopping session or simply take a stroll around the park before it closes.
If you want to spend a real princess's day, this is the place to do it.