The Halloween season is coming soon to Disneyland Paris and the decorations are starting to take place little by little in the park. It seems that nothing has really changed: no surprises, no novelties… Is this a good thing or, on the contrary, will the destination pay for its lack of fantasy?
Two chroniclers, two opinions: Make your choice!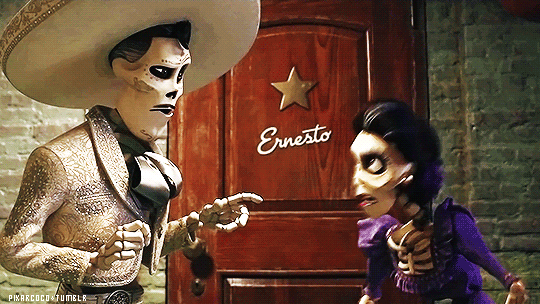 The magic of Halloween at Disneyland Paris? There's a bit of work to do… By Catherine
I know what you're going to tell me… Here is someone who doesn't like the "Coco" themed Halloween decoration… It's not true! I love this atmosphere: the colours look great in Frontierland and, when the evening comes, the lights are magnificent!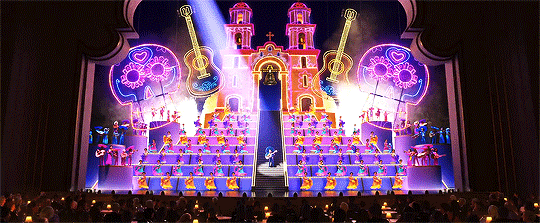 But then, why this regret?
I have to be honest, I've seen these same decorations every year for several years in a row, so Disneyland Paris doesn't really make me want to travel (and pay) to see them again. Ok, they are beautiful but if I come to the resort this fall, I know in advance that I won't be surprised, that I won't be amazed by anything new.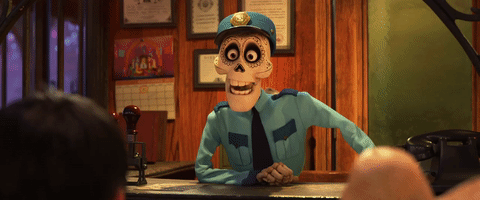 However, the slogan of Disneyland Paris says "we have never needed to dream so much". So it's time for new Halloween decorations that would add magic and surprise for the regular Guest at this time of year. The destination could choose to keep the Coco themed decorations in Frontierland and, at the same time, add more in the other lands. 
Of course, there are already pumpkins and garlands in Town Square, Main Street USA and Central Plaza, but when you enter the other lands of Disneyland Park, nothing changes compared to the other days of the year… The worst is the Walt Disney Studios Park! There is absolutely nothing to remind us that it's Halloween! This is my biggest regret, that the enchantment of this autumn period is not present absolutely everywhere in the two parks…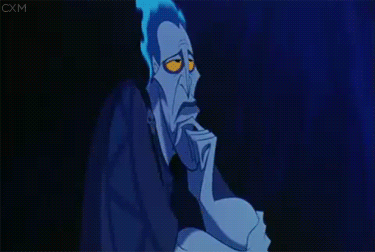 In short, of course I want to come to Disneyland Paris next month as it is my second home but I would like the resort to surprise me as I still need to dream…
Halloween decorations have proven their worth! By Sandra
I can understand that some people get tired of seeing the same decorations over and over again (and again and again). However, they are beautiful, effective, have a small effect and fit in well with the park's decor. I would be afraid that the pumpkins would completely invade all the lands, at the risk of not finding their place. A witch's cauldron in front of it's a small world? Spiders' webs on the Nautilus? Wouldn't that be going a bit far? They say that the best is the enemy of the good… I think it could be quite true in this case!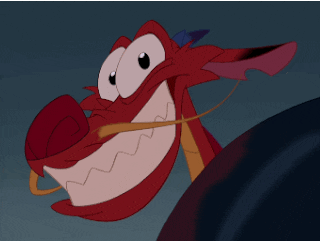 In addition, the health crisis has deprived us of many of the events planned in recent months. Perhaps Disneyland Paris is being cautious? Is it really possible to organise a long time in advance in order to make changes only to have to cancel everything? Well, I admit… I really doubt that this is their strategy, but it's still something to consider!
Finally, with the 30th anniversary celebration coming up, the resort has probably put everything on this big event, to the detriment of the other seasons. I don't know what the Christmas season will be like, but I suspect that once again, there's little chance of any real novelty appearing. Besides, between the creation of the Marvel land, the recently opened Marvel hotel, the Disneyland Hotel under construction as well as the castle and the preparation of the 30th anniversary, Disneyland Paris has already got a lot to do!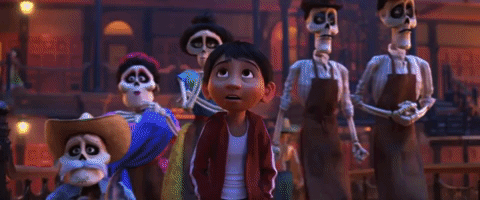 To finish, we take back the park as we left it. What I mean by this is that it is almost reassuring and comforting to find one's usual landmarks when one has been deprived of magic for so long! To the new, I say a big YES! But it can still wait …
Find the lyrics of the Halloween parade: Vive la vie !