They will not be Disney hotels, but their location will inevitably offer new opportunities for guests to Europe's leading tourist destination. Two new hotels, including a 3-star B&B, a 4-star Akena and an independent restaurant, will open in Serris in spring 2024. The complex will be located in the ZAC du Couternois. It will be located near Disneyland Paris, Villages Nature Paris, the Val d'Europe shopping centre and a few hundred metres from the Cast Members residence Les Pléiades.

New B&B and Akena hotels
The programme includes the construction of 241 rooms, 130 of which will be for the B&B. Already established since 2016 in the heart of the Val de France district, the chain will offer a new concept here. As for the Akena hotel and its 111 rooms, it will be the first 4-star establishment of this French company.
An independent restaurant with a floor area of 450 m² will complete the complex. Parking will be available on the surface with 82 spaces. There will also be 119 basement spaces. These two hotels will offer a different range of accommodation. All visitors will find an offer adapted to their needs and budget.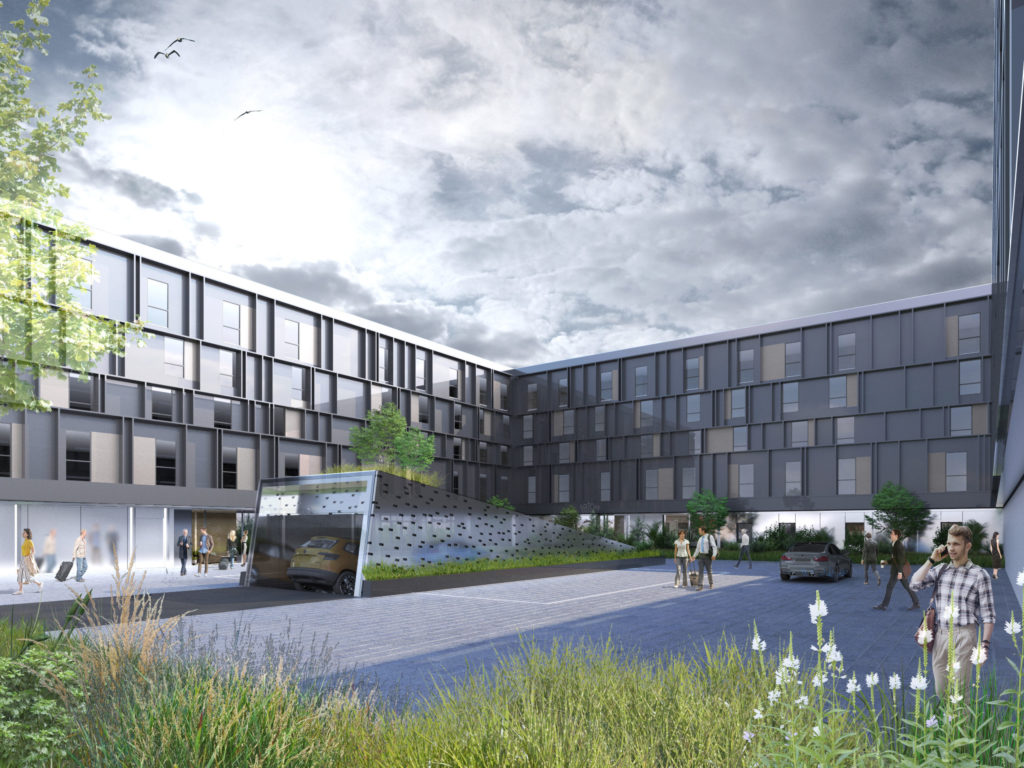 Atelier Mourgue Architecture is responsible for the design of this building. It specifies that the building will form a simple U-shaped geometry. It will rise to 5 levels above ground level (R+4). The inner courtyard will serve the restaurant, the two hotels and the car park below. Work is expected to start in the next few months.
After the installation of Eklo Marne la Vallée, located just opposite in April 2021, the development of the hotel offer continues in the area. Val d'Europe is the leading centre in Ile-de-France after Paris and now has more than 12,000 rooms within its boundaries.