The actor who originated Captain Jack Sparrow for Disney has played the character 5 times and interpreted a whole host of characters, each more eccentric than the last! Here is a short biography of Johnny Depp.
EXPRESS BIO:
Name: John Christopher Depp II
Age: 58 years
Nationality: American
Recent hits: the role of Captain Jack Sparrow in Disney's Pirates of the Caribbean franchise
Early life
Johnny Depp, real name John Christopher Depp II, was born on 9th June 1963 in Owensboro, Kentucky. His mother, Betty Sue Palmer, was a waitress and his father, John Christopher Sr., was an engineer. The family relocated to Florida but the divorce of his parents disrupted the young Johnny, who was 15 years old at the time. The electric guitar became his refuge. He founded a band, "The Flame", later renamed "The Kids", who opened for Iggy Pop at a concert. The band split two years later.
His debuts
In 1983, Johnny was in a relationship with Lori Allison, a make-up artist, who introduced him to Nicolas Cage. A year later, he played Glen Lantz in the Wes Craen movie "Nightmare on Elm Street". Now determined to break into the film industry, Johnny Depp trained as an actor at the Loft Studio in Los Angeles. But it was in 1987 that Johnny Depp really made a name for himself with his portrayal of Tom Hanson in the successful series "21 Jump Street".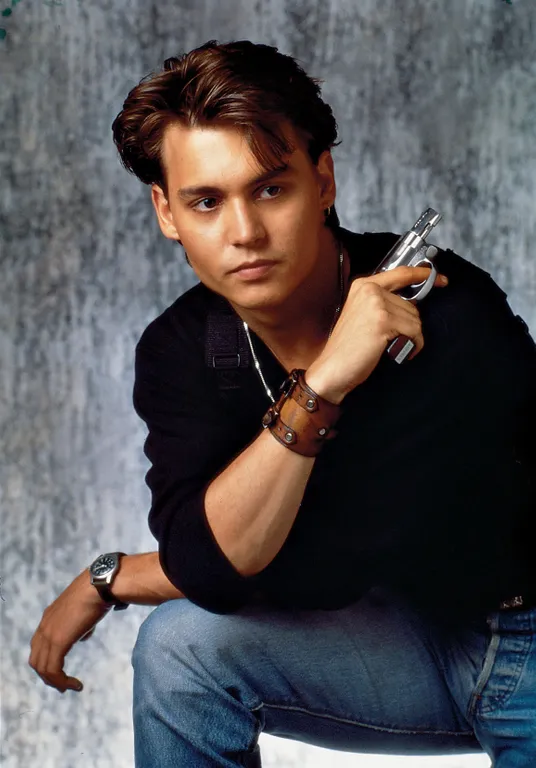 Hollywood embraces him…
His newfound fame opened the doors to the big screen in John Waters' "Cry Baby". In 1990, "Edward Scissorhands" marked the beginning of his long and fruitful collaboration with Tim Burton. In total, they made 8 films together: Ed Wood (1994), Sleepy Hollow (1999), Charlie and the Chocolate Factory (2005), The Dark Kingdom (2005), Sweeney Todd (2007), Alice in Wonderland (2010) and Dark Shadows (2012).
At the same time, Johnny made many other films with auteurs. His career spans around 50 roles.
Johnny Depp and Disney
In 2002, Disney offered him the role of Captain Jack Sparrow in the first part of "Pirates of the Caribbean" released in 2003. This role was a real success and was soon followed by the second and third installments of the series. This series also boosted the actor's career.
The Walt Disney Company then continued to work with Johnny Depp on the films Alice in Wonderland (2010), Pirates of the Caribbean: Fountain of Youth (2011), Lone Ranger (2013), Into the Woods (2014), Alice Through the Looking Glass (2016) and Pirates of the Caribbean: Salazar's Revenge (2017).
The results of this last opus are lower than those hoped for by Disney and the actor's recent setbacks have resulted in the Walt Disney Company's refusal to continue its collaboration with Johnny Depp.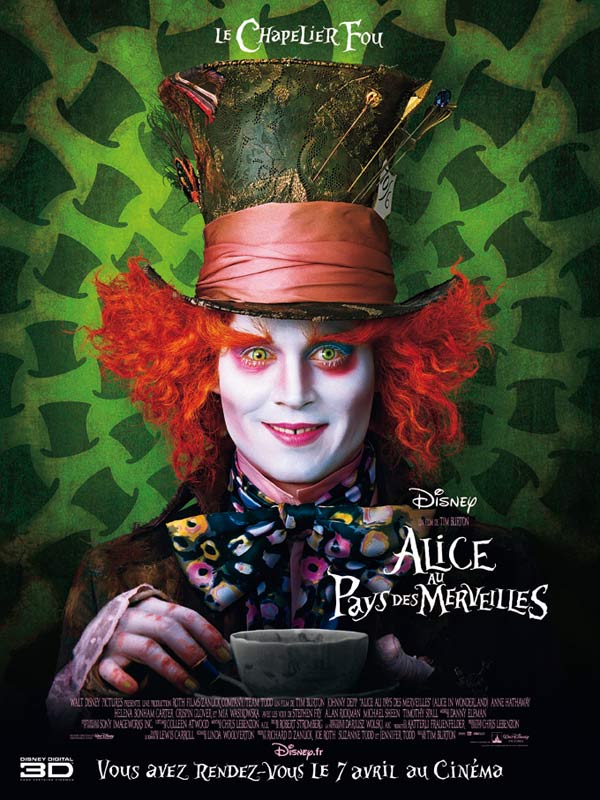 Fan of Pirates of the Caribbean? Discover more about the famous Disneyland Paris attraction: Pirates of the Caribbean !