In the heart of Walt Disney Studios Park, at Disneyland Paris, stands The Twilight Zone Tower of Terror ™ attraction with its dizzying technical data. Dive into the mechanics of this iconic attraction!
Technical data The Twilight Zone Tower of Terror™
Opening :

22 December 2007 to 27 September 2019 for the version: "A leap into the fourth dimension
September 28, 2019 to present for the version: "A New Dimension of Thrills".

Location: Courtyard Production at Walt Disney Studios Park
Design: Walt Disney Imagineering and Otis Elevator Company
Type of attraction: Scenic ride based on the principle of drop towers using lift technology
Height: 55.17 m (13 floors)
Number of lifts: 6
Capacity: 21 people per lift
Speed: 48.96 km/h (13.6 m/sec)
Age range: Young teenagers, teenagers and adults
Minimum height: 1.02 m
Accessibility for people with reduced mobility: Requires time to transfer from wheelchair to seat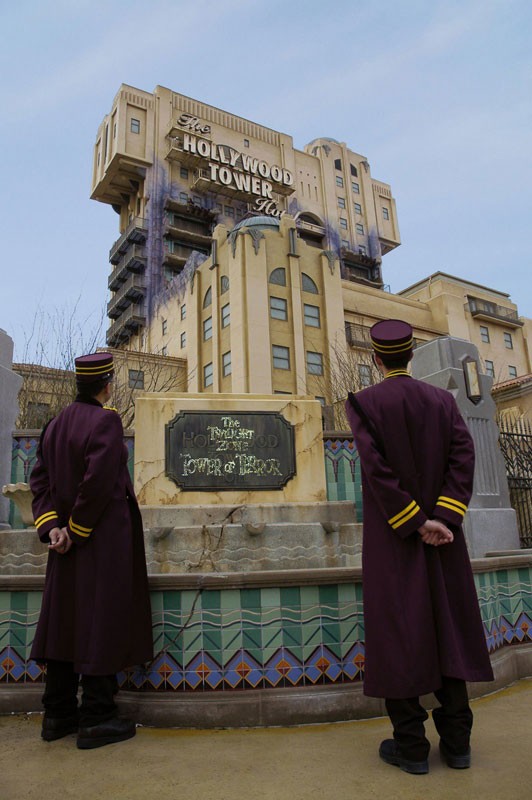 Now that you know a little more about this unusual hotel, soak up the history of this diabolical building here!