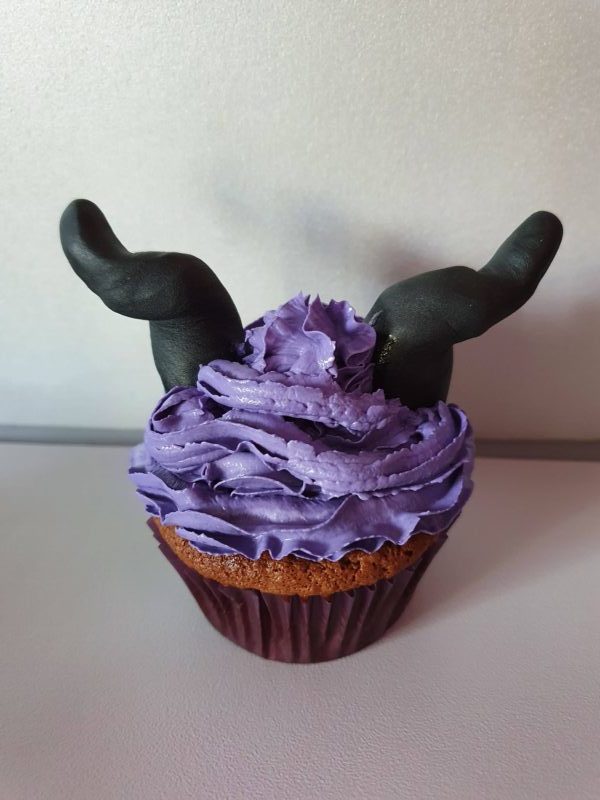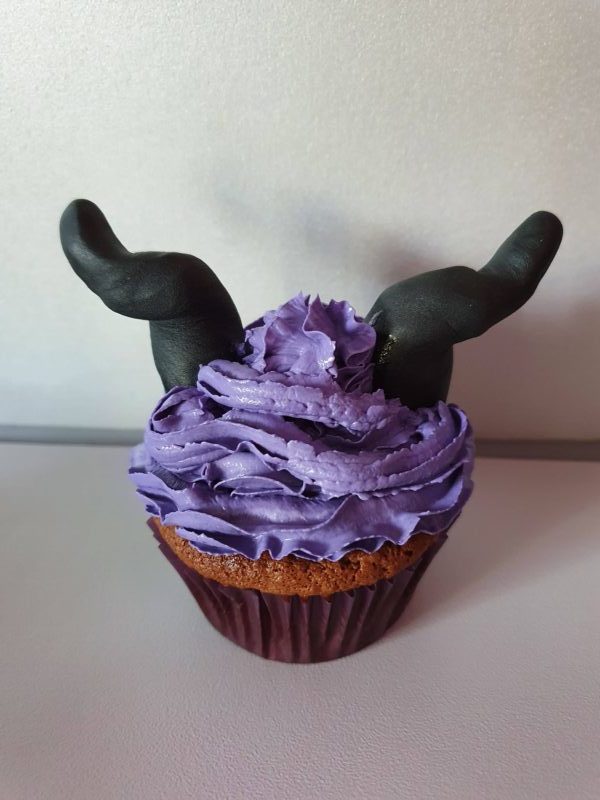 October is here… For us October = Halloween, and we love it!
Every year I look for the dessert that will be at our table on the 31st. And for 2020, with my arrival in the ED92 team, it was necessary to give it a little Disney spirit as well!
So I turned to these Maleficent cupcakes, which are pretty quick to make and require very little equipment!
Here is what you will need:
The ingredients to make 12 muffins in the flavour of your choice (I offer you a very simple recipe below, I have just added chocolate)
Cupcake cases/cupcake or muffin tin
Enough to make frosting (you can make your own choice). Usually buttercream is used, but I don't like it at all! So most of the time I make a mascarpone whipped cream and this time I opted for a cream cheese. If I had to do it again, I would rather take the chantilly option which, in my opinion, goes better with chocolate)
Purple dye. I like gel dyes. They work well in both hot and cold dishes. But if you don't have a specialised bakery shop nearby, you can use food colouring from the supermarkets by mixing red and blue to obtain the desired shade of purple
A piping bag with nozzle
A little black sugar paste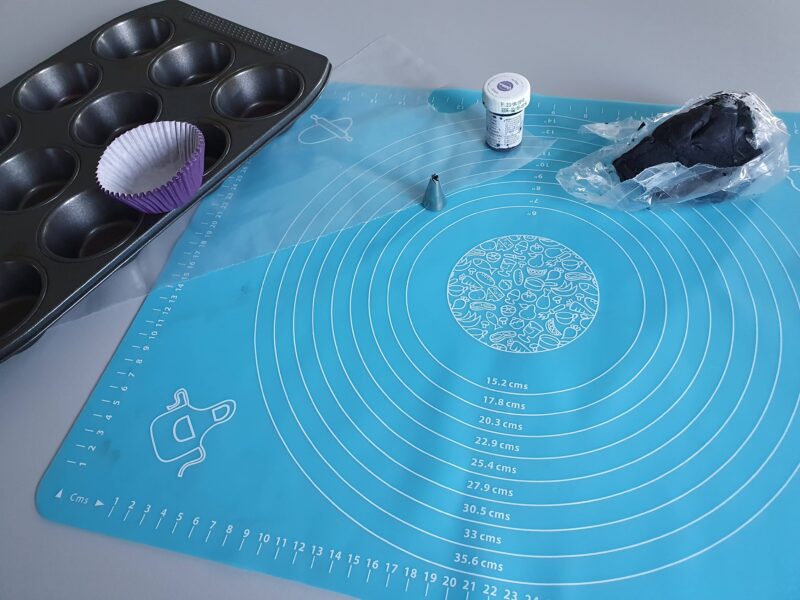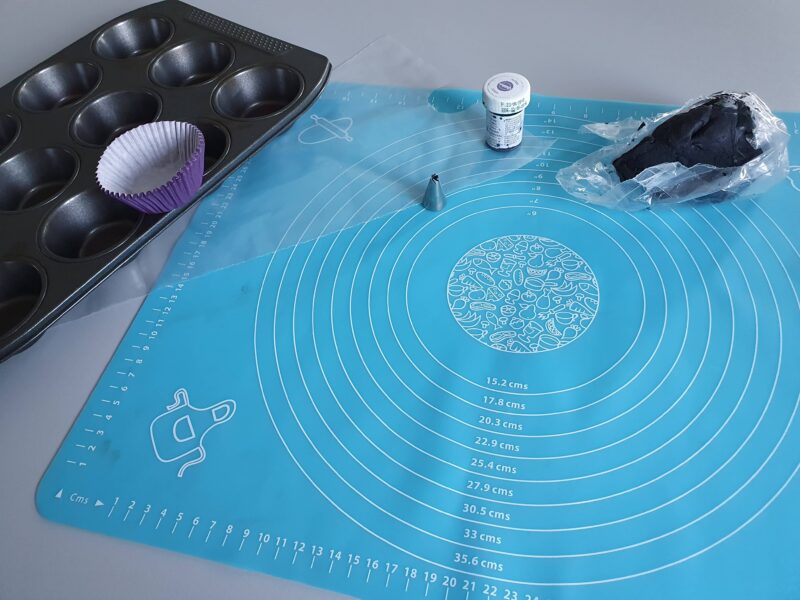 How to make the cupcakes :
Ingredients (for 12 cupcakes) :
120 g eggs (2 or 3 eggs depending on their size)
120 g caster sugar
120 g flour
120 g butter
Preparation
Start by making the cupcakes.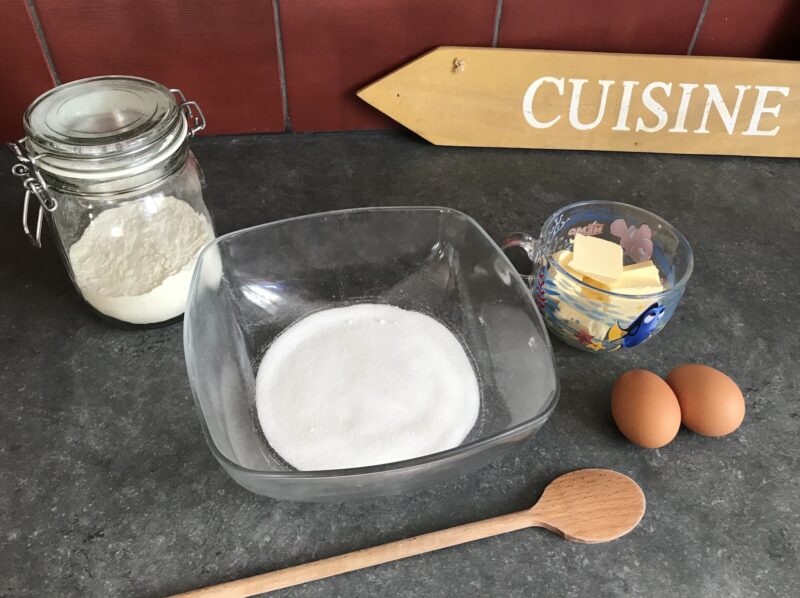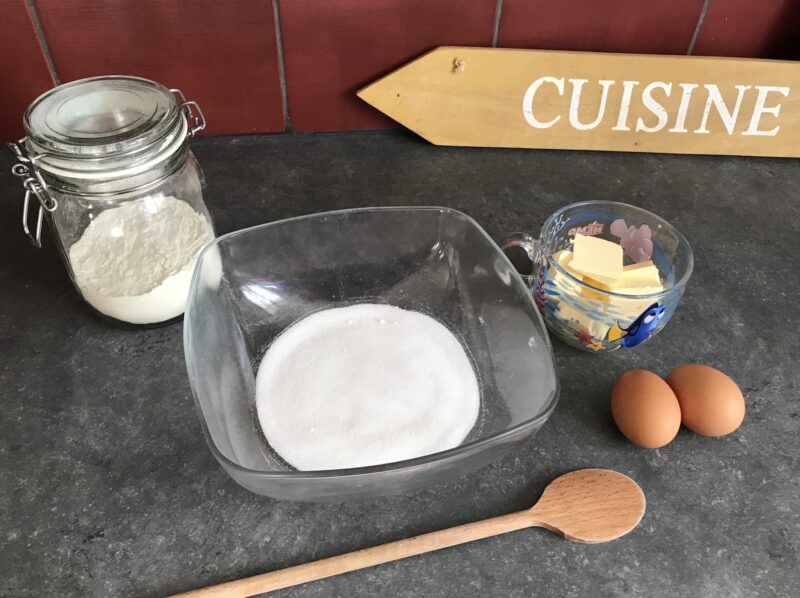 Preheat your oven to 180°C.
2. Melt the butter in the microwave.
Whisk the eggs with the sugar until the mixture doubles in volume and turns white.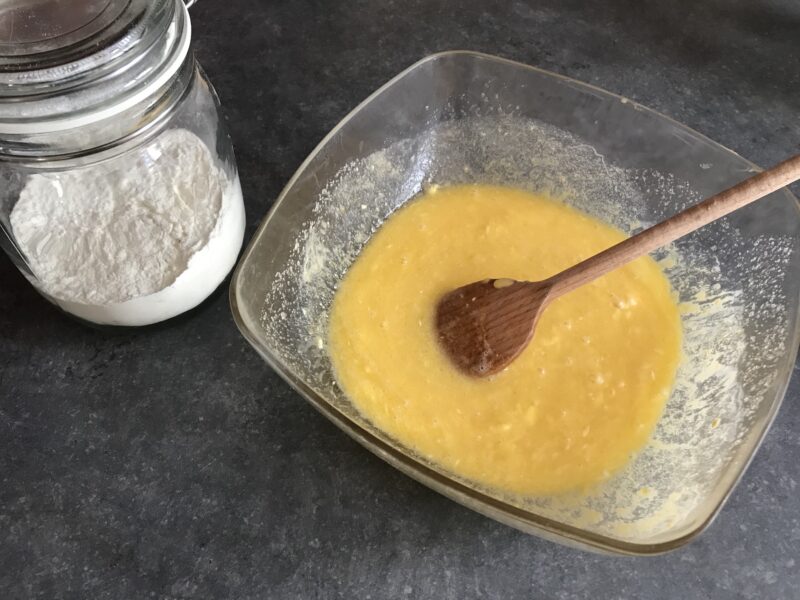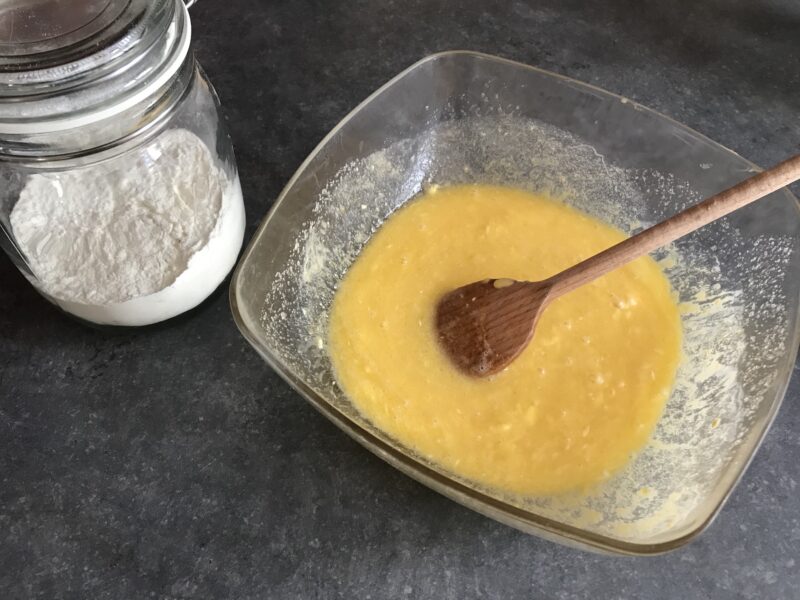 Add flour and mix until well blended.
Pour the butter in the preparation and incorporate it.
Place one box in each cupcake/muffin pan.
Pour the dough up to two thirds of the way into the compartments.
Bake the cupcakes at 180 °C for about 20 minutes without opening the oven!
Leave the cupcakes to cool or your cream won't hold.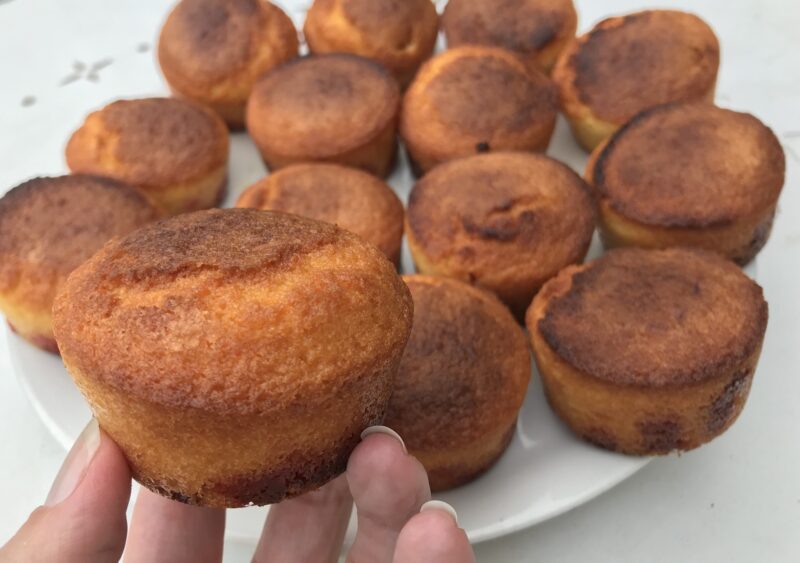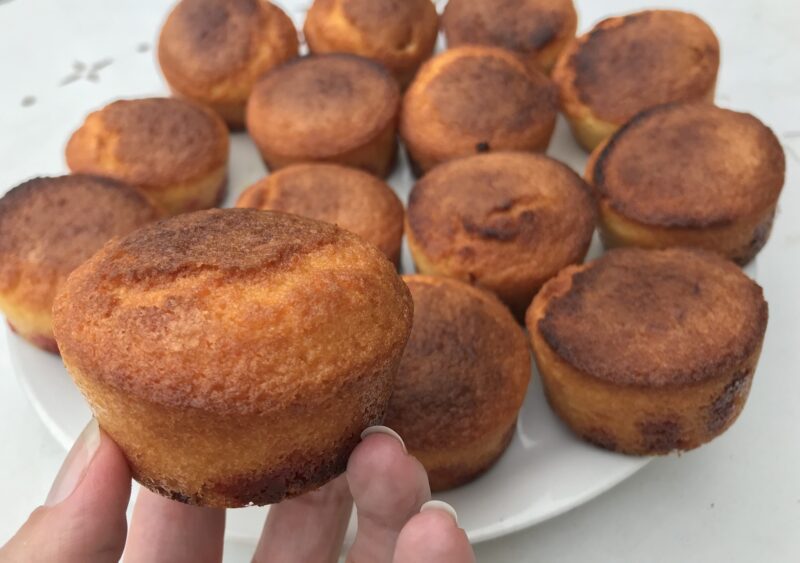 For the cream: whip up a mixture of mascarpone and cream or make a cream cheese with fresh cheese such as Philadelphia or St Môret (Philadelphia is slightly less salty) with powdered sugar (the ratio is a matter of taste. To know if it suits you, you will have to devote yourself to tasting it).
All that remains is to color it with the food coloring to obtain the desired shade.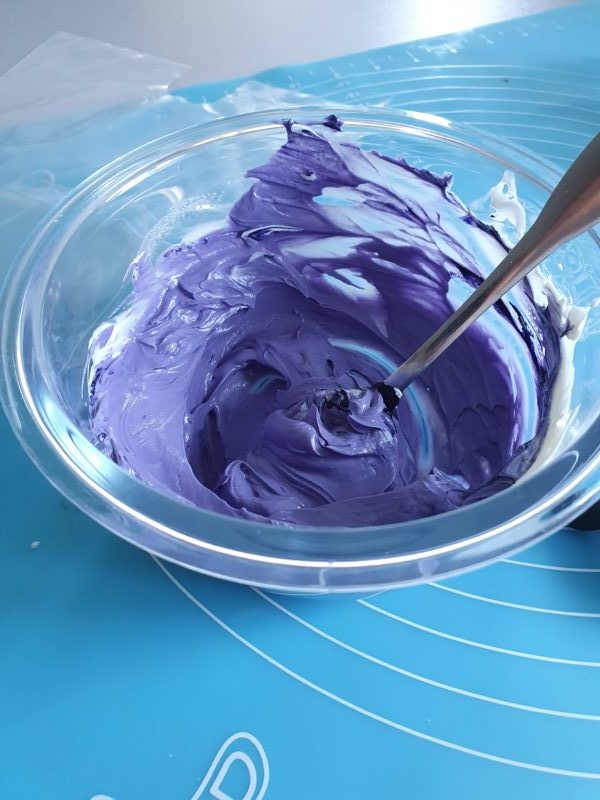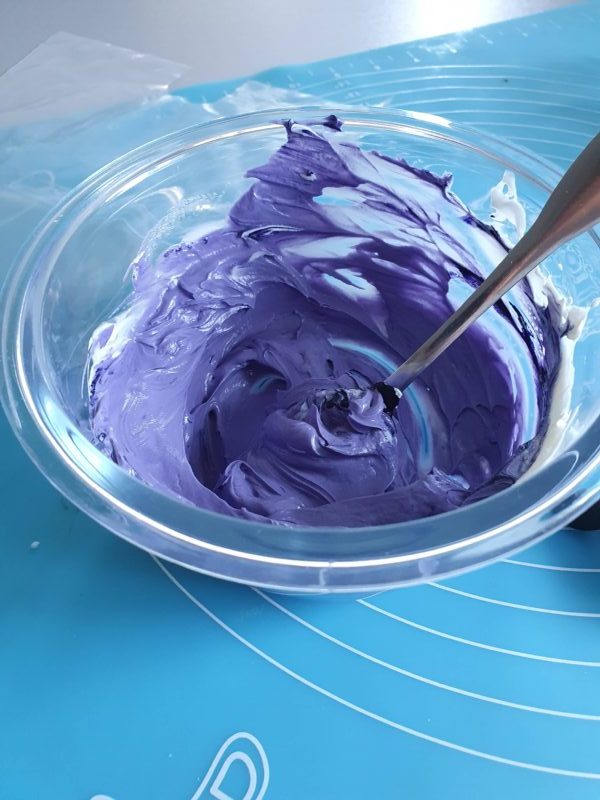 Place your cream in a piping bag with a tip (a little trick: put the bag in a container to keep it straight while filling the bag, it helps to keep your fingers from getting full!)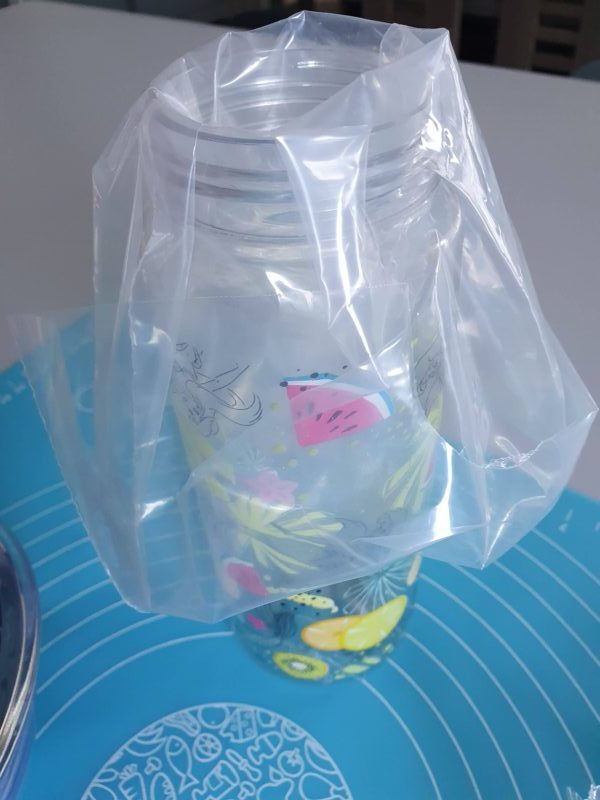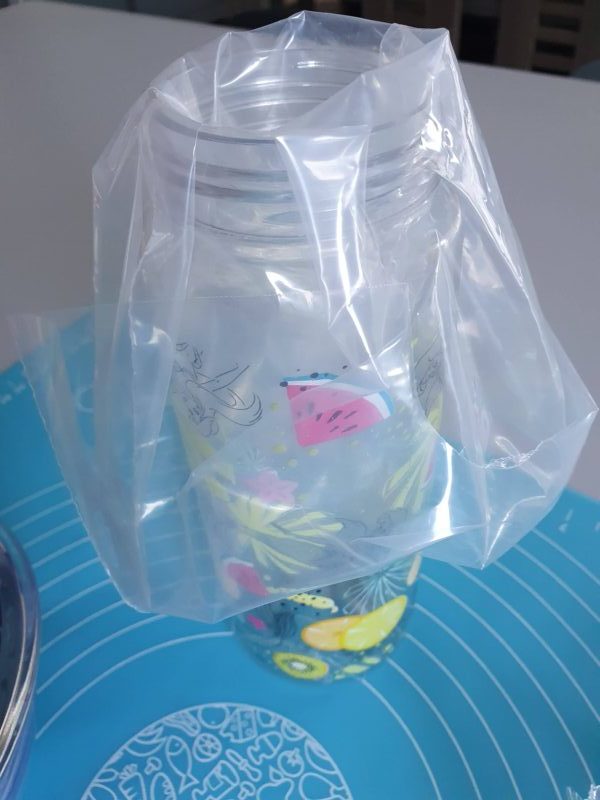 This is the most technical part! The pastry bag is not easy! But… no choice, you have to go for it!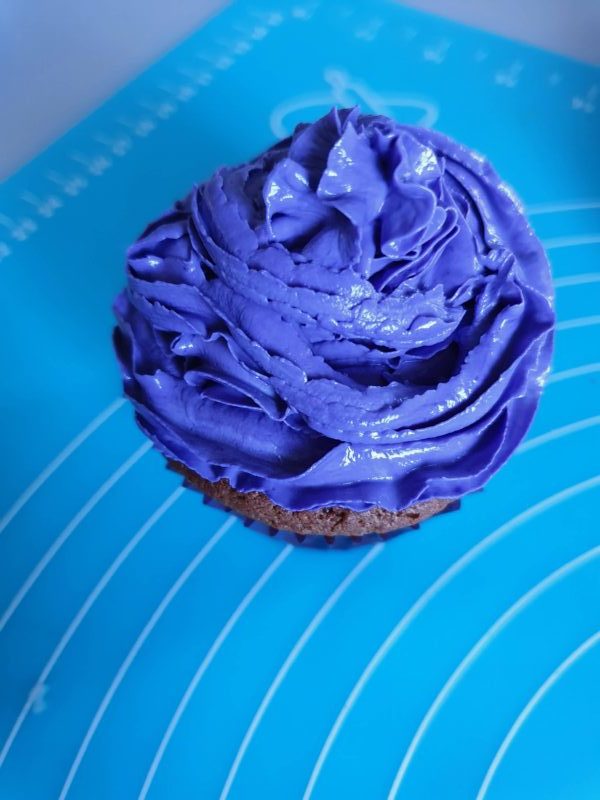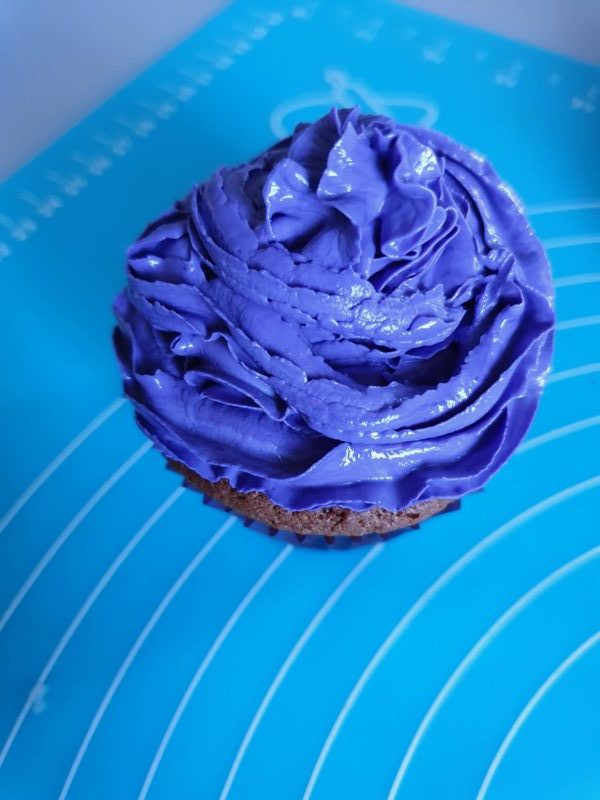 The last part is to make the horns of Maleficent in sugar paste. For those who have already handled them, it's pretty simple! And for the others, it's pretty simple too!
Take two pieces of sugar paste of the same size. Now it's time to go back to childhood and play with modelling clay by making two sugarpaste cones. Once you're happy with the shape, twist the ends into the shape of Maleficent's horns.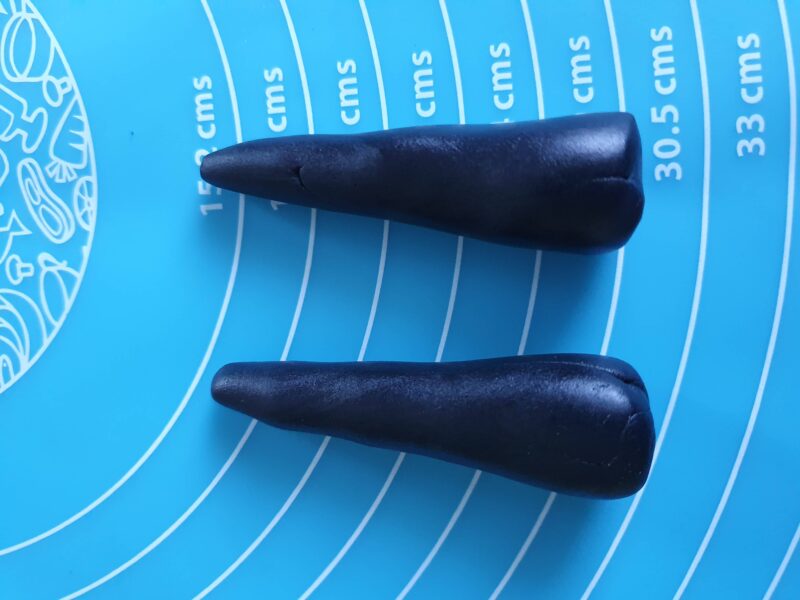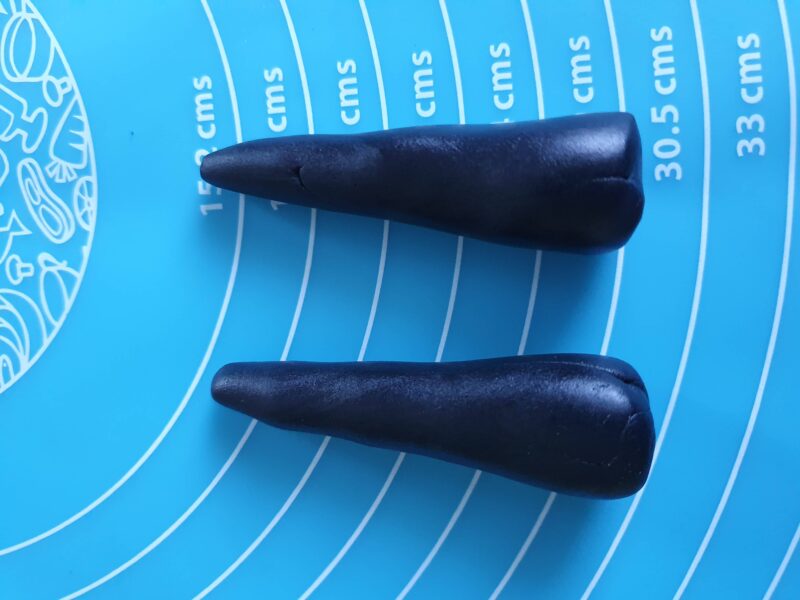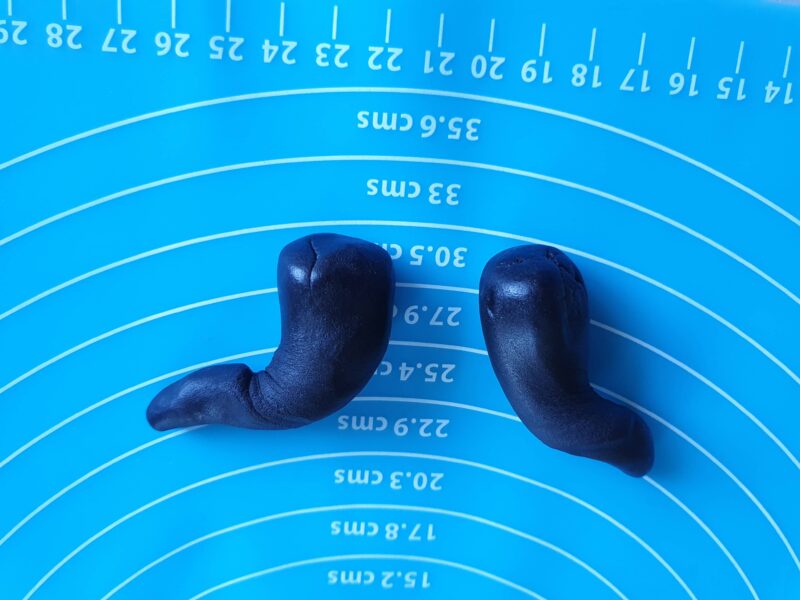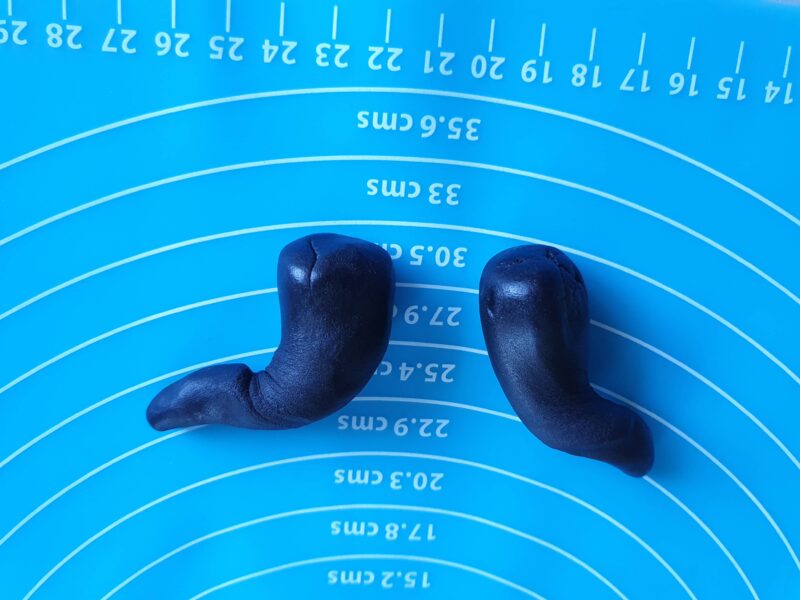 Position them on top of the cupcake. Tadaaaaaaaaa !