Published by Disney Interactive and developed by Gameloft, Disney Dreamlight Valley is a life simulation video game based on the Disney universe. Released in advance on 6 September 2022, it will undergo numerous updates before finally being completed in 2023.
Available on :
PlayStation 4
Playstation 5
Nintendo Switch
Xbox One
Xbox Series
Disney Dreamlight Valley : The Synopsis
After creating your character, you follow him/her on a dreamlike adventure. From a place full of memories, he is transported to a fantasy village overlooked by an elegant castle: Dreamlight Valley. The valley was submerged long ago by the Oblivion. This plague has struck all the villagers with amnesia and invaded the place with thorns charged with dark magic. Your character's role is to restore order and memories to all the inhabitants of Dreamlight Valley.
The different areas of the village
The village is composed of several areas to unlock and explore:
The Quiet Meadow
The Enchanted Beach
The Bayou of Confidence
The Forest of Courage
The Frozen Heights
The Sunny Plateau
The Forest of Oblivion
Disney characters :
Merlin
Mickey, Minnie
Scrooge, Donald
Goofy
Kristoff, Anna, Elsa
Vaiana, Maui
Ursula, Ariel, Eric
Mother Gothel
Wall-E
Remy
Scar
Disney Dreamlight Valley : The Gameplay
Your character has several tools in his possession: a watering can, a shovel, a fishing rod, a pickaxe and a camera. These accessories will allow you to :
planting fruit and vegetables and then harvesting them;
catching various fish;
collecting stones and gems;
take pictures.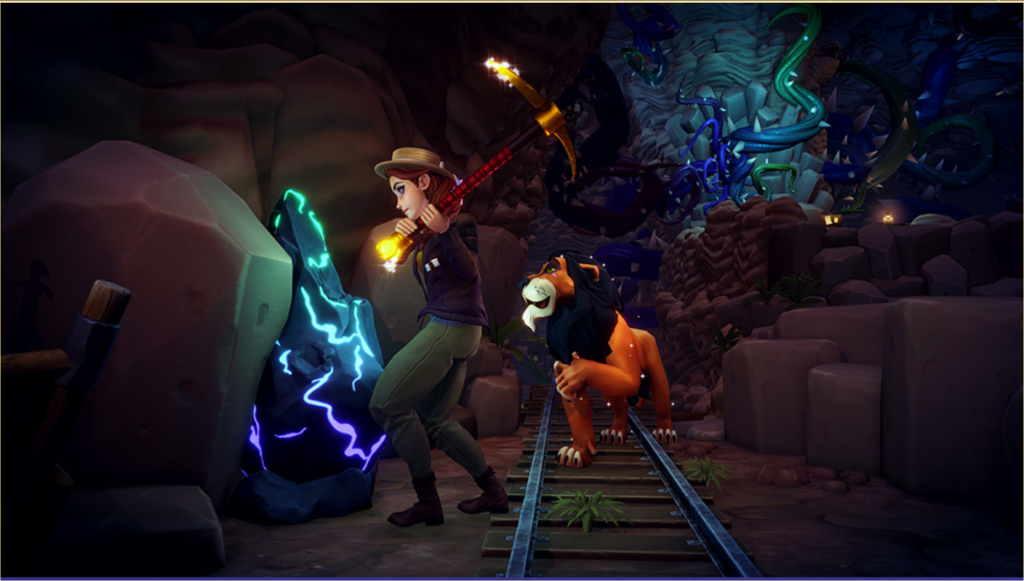 The food harvest will allow you to create many dishes by combining the various ingredients. It is up to you to deduce the recipes when they are not given!
The Scrooge shop will give you access to many items: decorative accessories, furniture and clothes to personalise your character and your home.
Levels of friendship
You can interact with the Disney characters in the village to increase your friendship level. There are also many quests that will allow you to become more connected.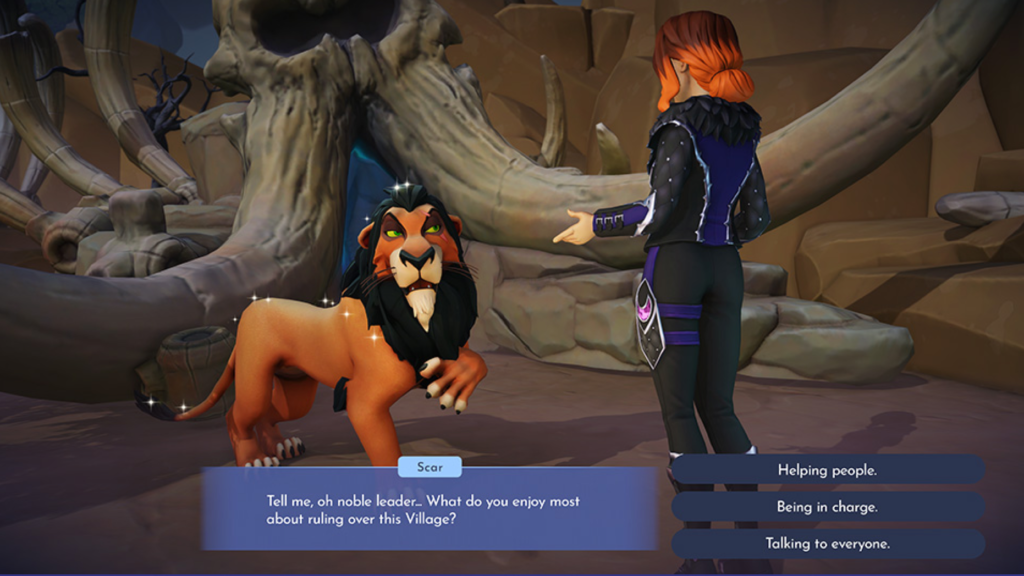 Our opinion in brief: top and bottom
The top of Disney Dreamlight Valley:
The game is nice and very easy to play.
Most of the characters are dubbed by the official film voices. Which is a real plus!
The different places in the village have their own theme and atmosphere (big big up for the Forest of Oblivion with its wailing in the background).
The Disney Dreamlight Valley flop:
Many bugs indicate an unfinished game.
The spoken dialogue between characters has not been dubbed. Indeed, speech bubbles with text break the rhythm of the game. It's a pity, a cinematic or a recorded dialogue would have been preferable as it would be more dynamic.
Pour en savoir plus, visitez le site officiel ici !