New extraordinary journeys await visitors to the Mysteries of the Nautilus, from 1 July
What was your role in this project?
Daniel: In the Illusioneering division at Walt Disney Imagineering, my role is to make something that is magical as believable as possible. So, for the Nautilus, we thought about how we could enhance the Grand Salon scene with new technologies that didn't exist 30 years ago, when the attraction first opened. We came up with a technique that added a certain depth and was inspired by the multi-plane camera. After running tests and making models, we finally succeeded in creating the illusion of a deep, mysterious and distant underwater view through this oculus.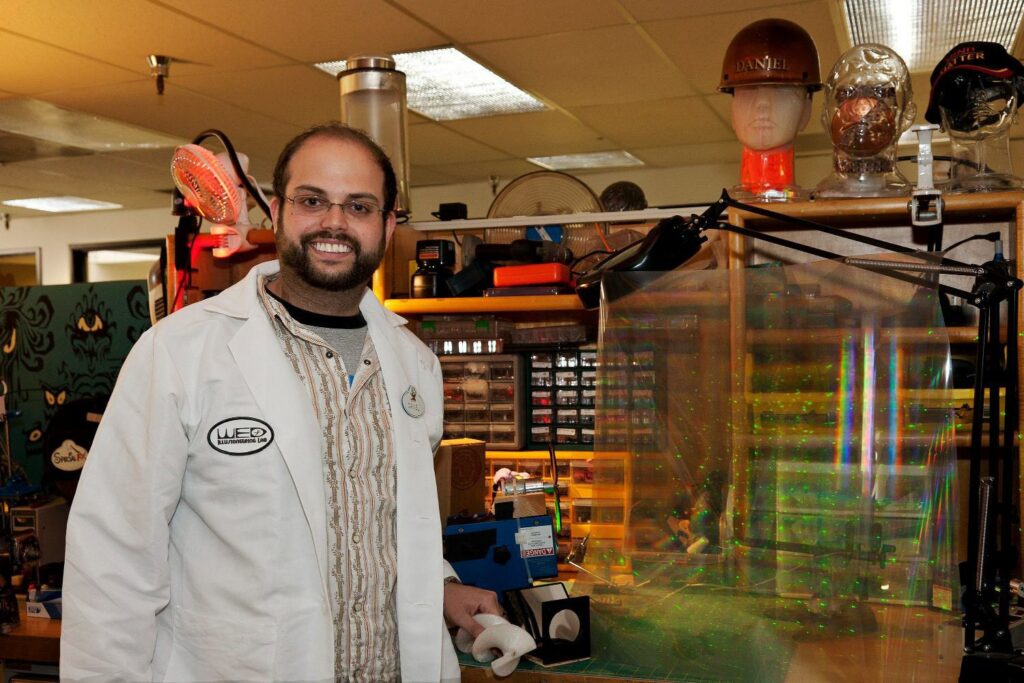 Louise: My role as Show Producer was to help realise this new project by coordinating the various teams involved. We started about two years ago, beginning with the search for reference underwater images. From a technical point of view, we modified the Show Control, installed LED lighting and improved the special effects. There was also a complete refurbishment of all the attraction's accessories by teams from the central workshops at Disneyland Paris. The organ, for example, has been completely refurbished, taking direct inspiration from the original film set. The iris has also undergone a major overhaul to ensure faster, smoother opening and closing.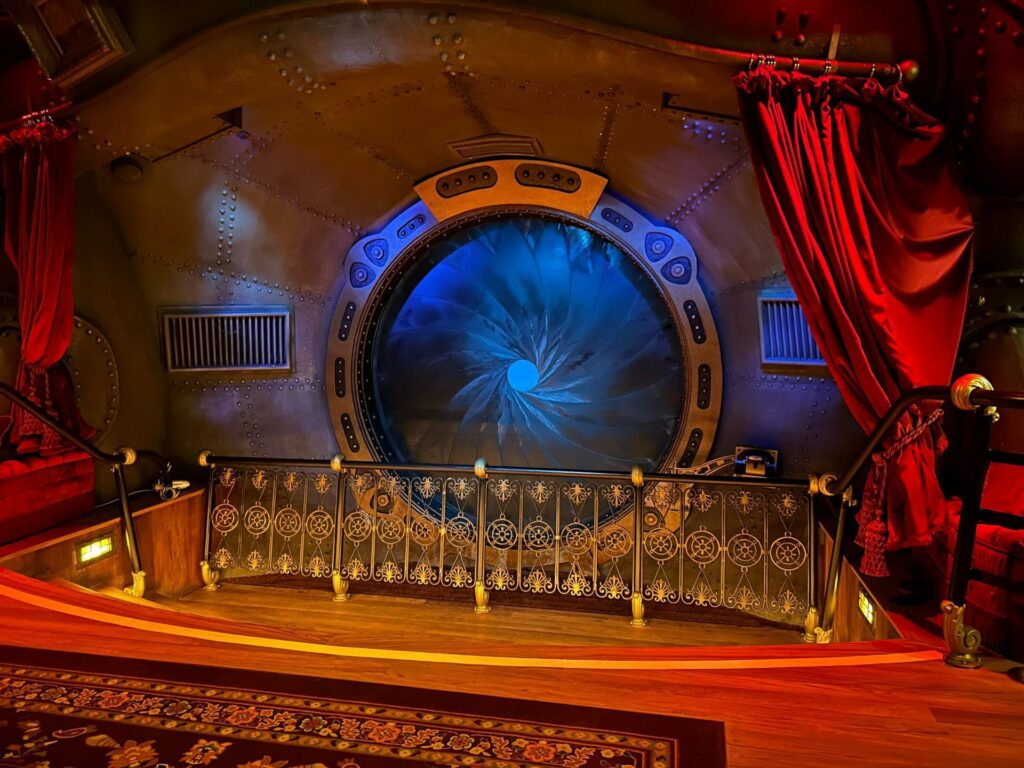 Can you tell us a little more about what visitors will be able to discover on board?
Louise: Our visitors will be able to discover the wonders of the ocean, while learning amazing anecdotes about the marine world. To convey this message, we've recorded a new narration written here at Disneyland Paris, as well as new music. All specially orchestrated for Les Mystères du Nautilus! It's been an exciting project for me – I've learnt a lot and I hope our visitors will enjoy these new additions, especially as I've enjoyed taking part in their creation!
Daniel: We wanted to tell a story around species conservation that would be more relevant today and now, as Louise mentioned, our visitors will be able to meet new creatures from the Grand Salon. What's great is that we've collaborated with our animal programme at Epcot: marine biologists, animal caretakers… All sorts of people who deal with marine life and work with them on a daily basis, all to give a sense of realism that wasn't possible before. I hope this experience lives up to the classic and continues to delight all our visitors.