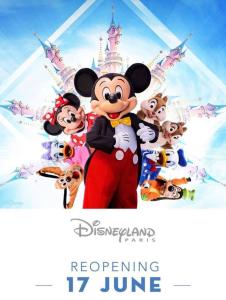 After months of yearning to visit Disneyland Paris again, some annual pass holders were already anxious that the annual pass program would end. Others, however, even wished for the possibility to cancel their annual pass, as it just doesn't make sense for them to keep it (under current conditions).
The official reopening was announced for June 17 and the "games began". After the first months were released on the reservation platform for annual passes the days were sold out faster than a blink of an eye. Through the social media channels, the news spread like wildfire and many AP holders were unlucky and could not book any day for themselves. Among other things, this was also due to the fact that some people had reserved whole weeks or even months (just because they could do it). You can imagine how great the resentment was.
Disneyland Paris then announced in an email to the AP holders that they are aware of the numerous difficulties and that they are trying to respond to wishes and concerns. And then we had to wait and wait and wait (ok it took them only a few days but it felt like weeks).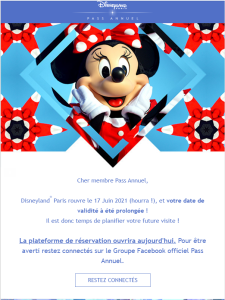 In response to massive block bookings by annual pass members, the possible booking days were limited to 3 days. These restrictions had an immediate effect, because now many days are available again for everyone. Of course, 3 days is not necessarily much for people traveling from further away, but DLP has built a bridge and guaranteed entry for those staying at a Disney hotel as well. So in the end we will book Disneyhotels. However, it is reasonable that DLP is trying to earn profit through the hotel bookings, because the restrictions imposed by Corona were going to be expensive. But at least the people who have a long journey have the opportunity to plan their vacation and not have to worry if they are able to visit the parks. We all know this is not the cheapest option of a Disney vacation, but in the end staying at a Disney Hotel is fun and its a compromise for people who can't go to the parks spontaneously. I'm still a little curious how this will work when I'm actually there. Do I have to show my annual pass and the Magicpass to get in? I don't know but I am really glad that the CM's on site are as wonderful as they are so that I do not worry about this at all.
For the opening week, it's still quite an effort. First I was happy to be able to book all the dates, and now I have to cancel, rebook and change my mind again because we are cut down to 3 days. Even the additional 2 days for AP holders do not change much. Now I'll sit on June 1st at 15 o'clock in front of my laptop and pray that I may get the 2 additional days on June 15th and 16th . Otherwise I have to rebook and cancel again. Since annual pass holders can only book on the hotline to get their discount, you wait on hold for hours to change your booking. "Zen mode" feels different somehow. In the end the magic is lost and the booking is frustration and annoying. Not necessarily what I want to associate with a Disney vacation.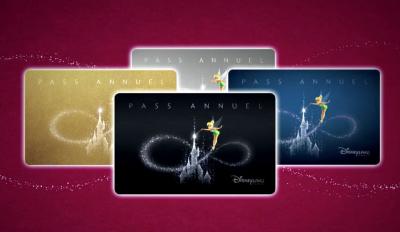 But there is nevertheless a compensation for all the hassle and stress: 60 days additional extension of the annual pass. This is probably by far the longest running annual pass I've ever had.
For the AP members who don't want to book a Disney Vacation under these conditions, there is still the option to cancel the annual pass.
Oh Disneyland Paris, a more foresighted planning would have been wonderful. That would have spared us a lot of trouble, effort and time. But in the end I do have the impression that DLP has tried to satisfy all demands and still not completely lose sight of its own interests. Nevertheless, I am absolutely happy and look forward to my visit, even if already the preparations of the vacation is an adventure in itself.
.