All the information you need to obtain your Green Card for your stay at Disneyland Paris. Don't hesitate to mention it to the cast members when booking a stay or a day.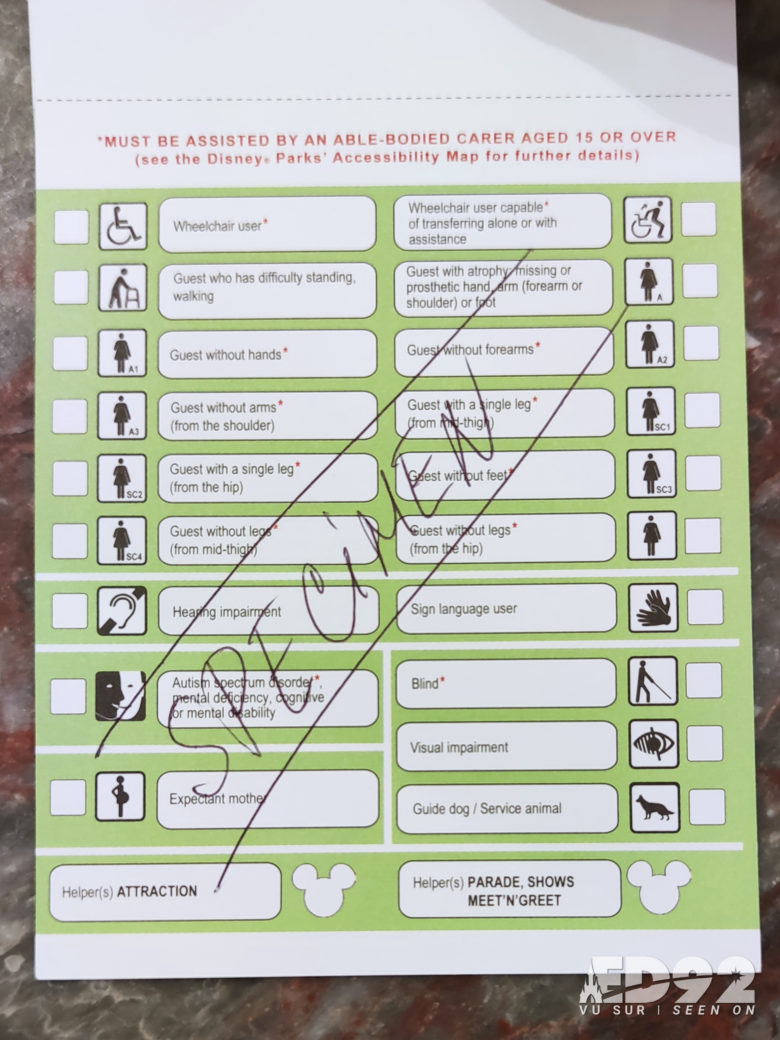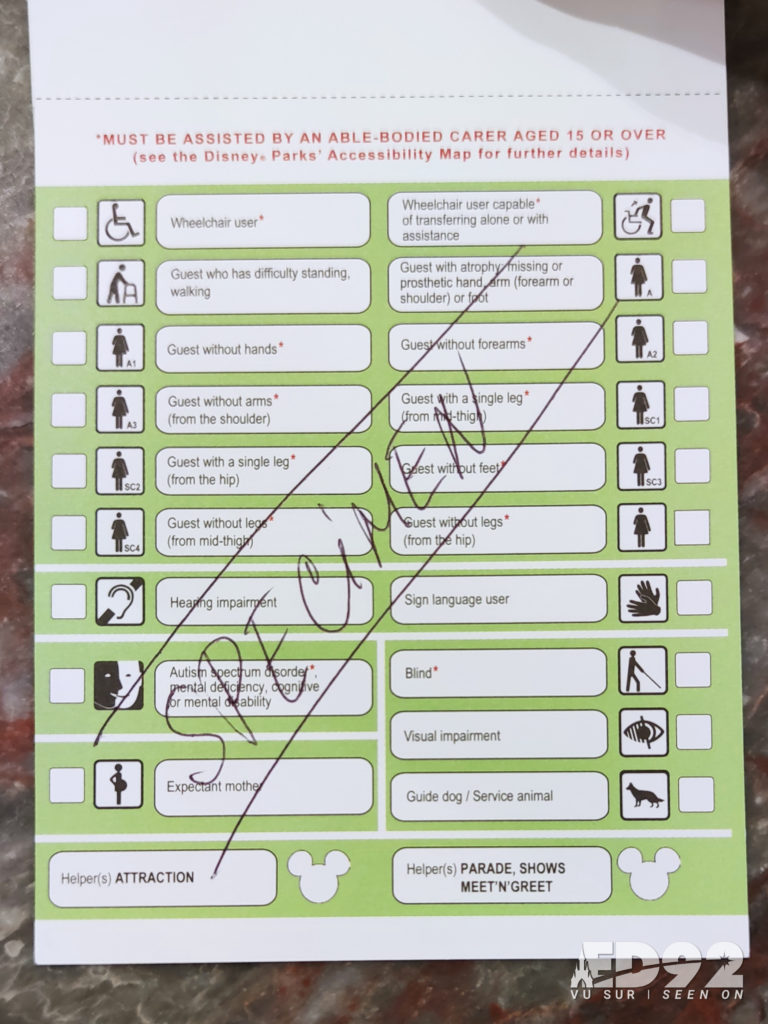 What documents do I need to obtain a Green Card at Disneyland Paris?
Internationaux
Invalidity card
War invalidity card
European parking card
Official documents from your country
Original medical certificate in English, signed and stamped by a doctor and dated at least 1 year ago, attesting to permanent disability.
How to obtain the Green Card at Disneyland Paris?
Visit either City Hall at Disneyland Park, Walt Disney Studios Services or the Annual Pass Office located in Discoveryland at Disneyland Park.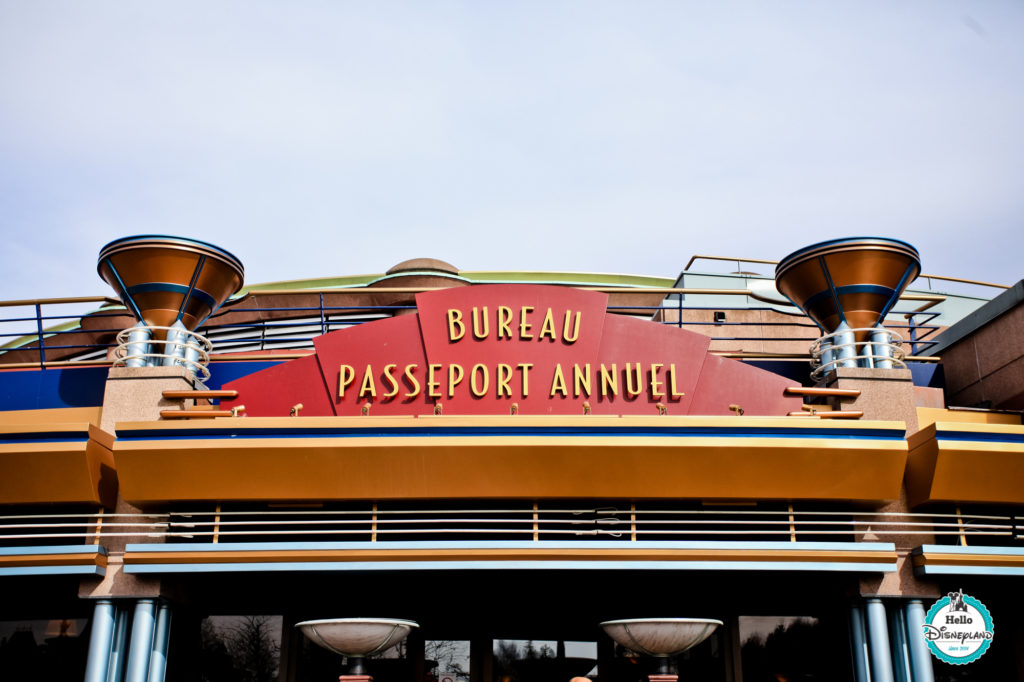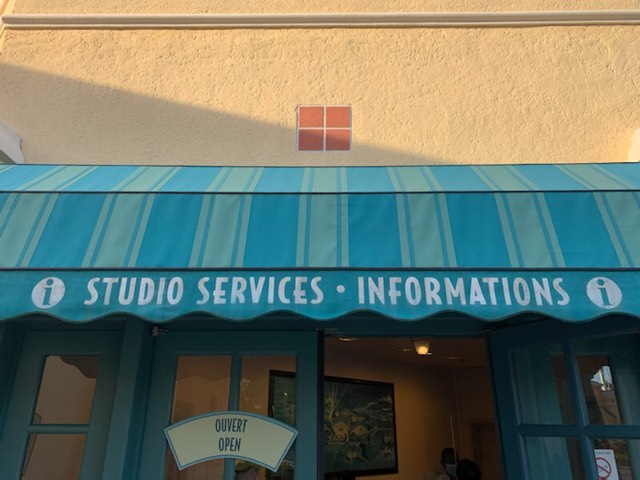 If you do not have an Annual Pass, the Green Card will only be issued for the duration of your stay.
If you have an Infinity Annual Pass, the green card will be issued for the same duration as the pass.
What about your companion?
Your card will be nominative and it will mention the number of possible accompanying persons. The number of accompanying persons is 4, at least one of whom must be of age.
At the same time, you will be given a detailed map of each park with easy routes and details of the risks of each attraction for different disabilities.
he Green Card holder must designate his or her companion(s) before entering one of the parks. Admission will then be free.
The procedure?
It is very simple! All you have to do is go to the Donald Desk and present the necessary documents: Mobility Inclusion Card or document relating to your disability, Green Card and ID. Once these documents have been validated, the Cast Member will give a free Entrance Ticket to the designated companion.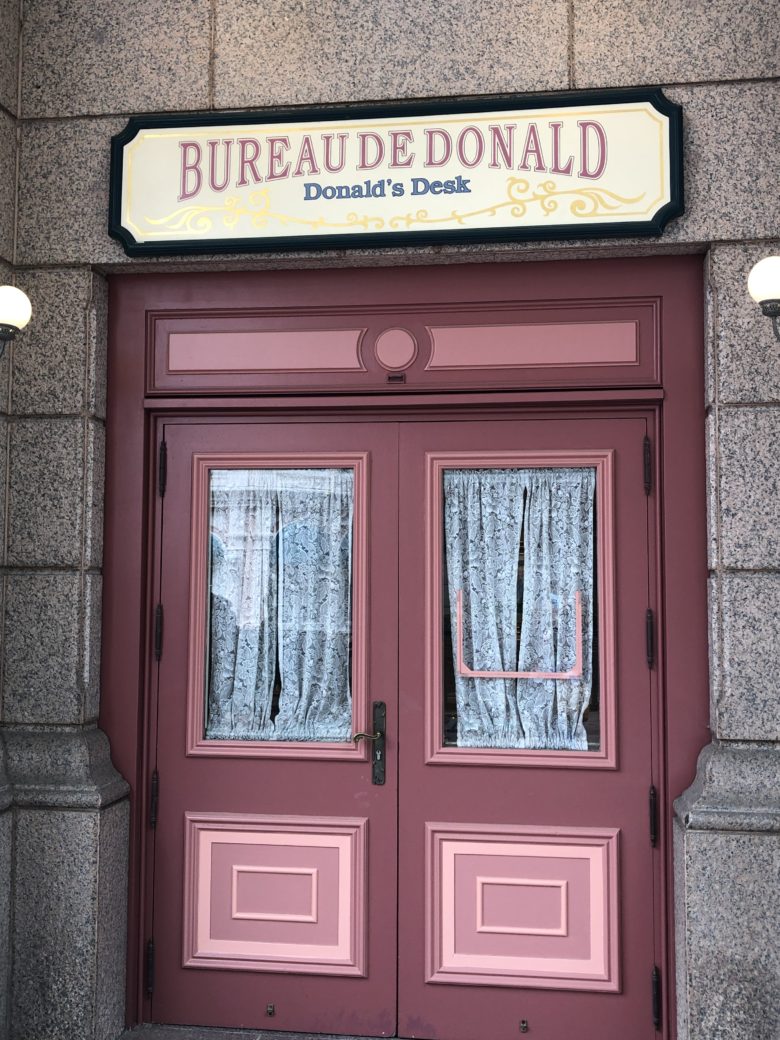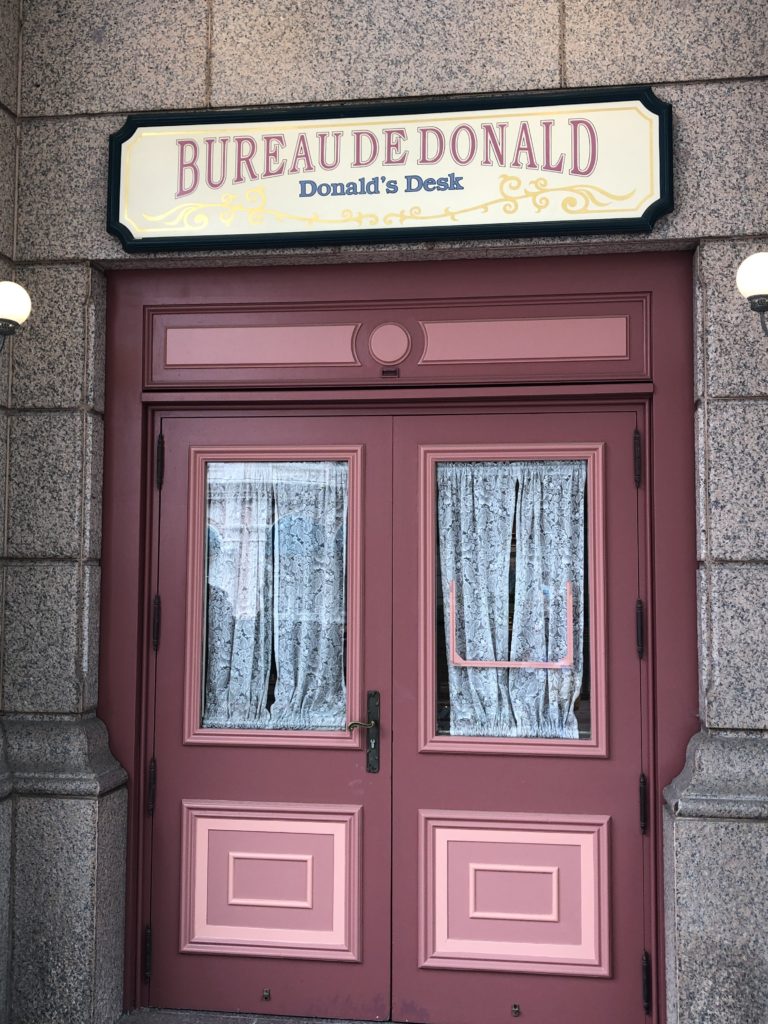 The Green Card at Disneyland Paris
With this green card, you will have direct access to each attraction. Access is via the exit of the attractions, at the level of the queue for people with reduced mobility.
All you have to do is present your card to the cast member present, and possibly the Annual Pass.
Don't forget to bring your ID with you as you may be asked for it!
In the event of a large number of visitors, it is possible to reserve times for access to the attractions or for photoshots.
The presence of the cardholder is mandatory.
Boarding of attractions and access to restaurants
When boarding the various attractions, the cast members adapt to the disability. The same applies to access to the various restaurants. Priority access significantly reduces waiting time and standing time.
Shows and parades
For the different shows, only the holders of this Green Card and two of their companions have access to the privileged places. For more information, please click here.
The shops
Each park shop has a cash desk with priority access. Don't hesitate to ask a Cast Member to give you the benefit of this!
Adapted rooms in hotels
With this Green Card, you are also entitled to an adapted room in each of the hotels. These are designed to accommodate any disability. They are also designed to accommodate a wheelchair. The bathrooms are equipped with grab handles.
When you make a reservation by phone, please do not hesitate to mention this. And if you would like a shower cubicle instead of a bathtub, please ask.
Pushchairs and wheelchairs
In both parks it is possible to rent either wheelchairs or pushchairs for a day. Prices vary between 20 and 30 euros. A deposit is also required. For more information, please click here.
Guide dogs
Most of the attractions in the Parks accept our guide dog friends, but there are some exceptions. For more information, please click here.
Parking
If you stay in a hotel in the Park, you will have direct access to the hotel's reserved car park with disabled spaces.
If your disability requires a transfer to the park by car, you can take advantage of the Disneyland Hotel car park. As soon as you get out of the car, you will have direct and close access to the entrance of Disneyland Park.
Please note that on 9 September 2021, the Disneyland Hotel car park will no longer be accessible due to the hotel's works. For the best possible parking conditions, you should be directed to the Winnie car park, which is located next to the visitor car park. If this car park is too far for you, you can ask for access to a shuttle bus which is located in this car park, near the Disneyland Paris kennels.