The Guardians of the Galaxy go on a mission to make Quill's Christmas unforgettable. Head to Earth to find the perfect gift…
A humorous short film
First of all, before talking about the content of the short film. It should be noted that the humour is always present, as in the films where we find the whole team. This episode is mostly based on one thing: humour, and it feels good. The story is nice and doesn't bring much to the MCU Timeline, but it has the advantage of giving the audience a good time and bringing smiles and laughs.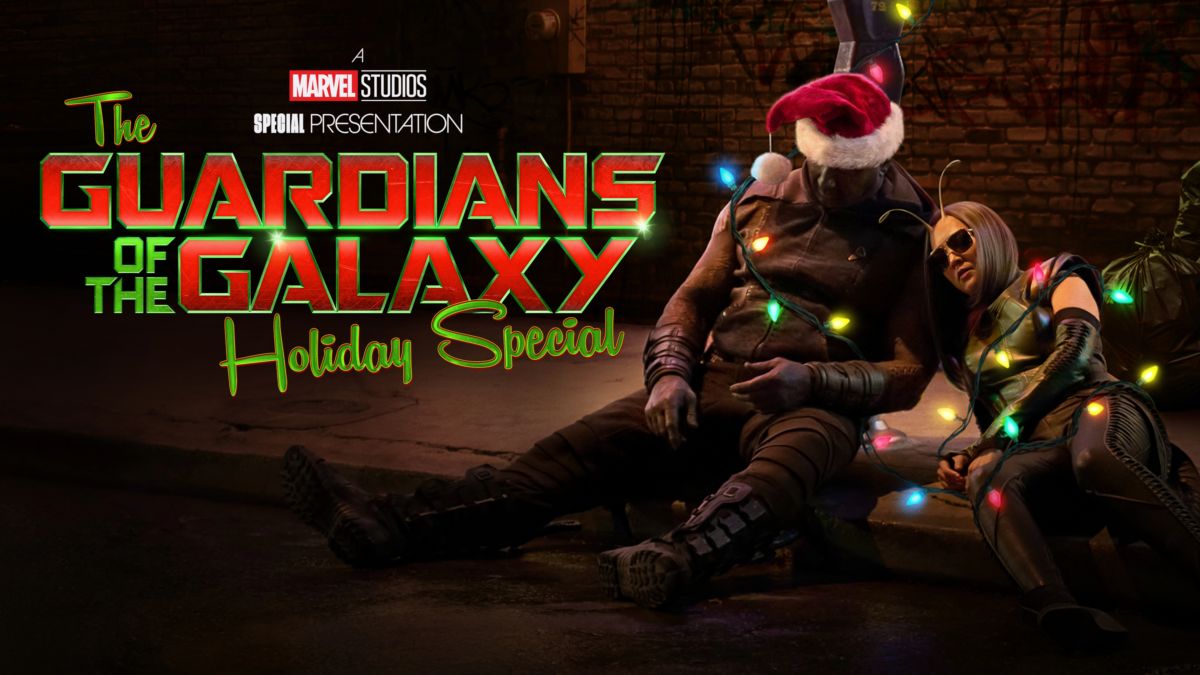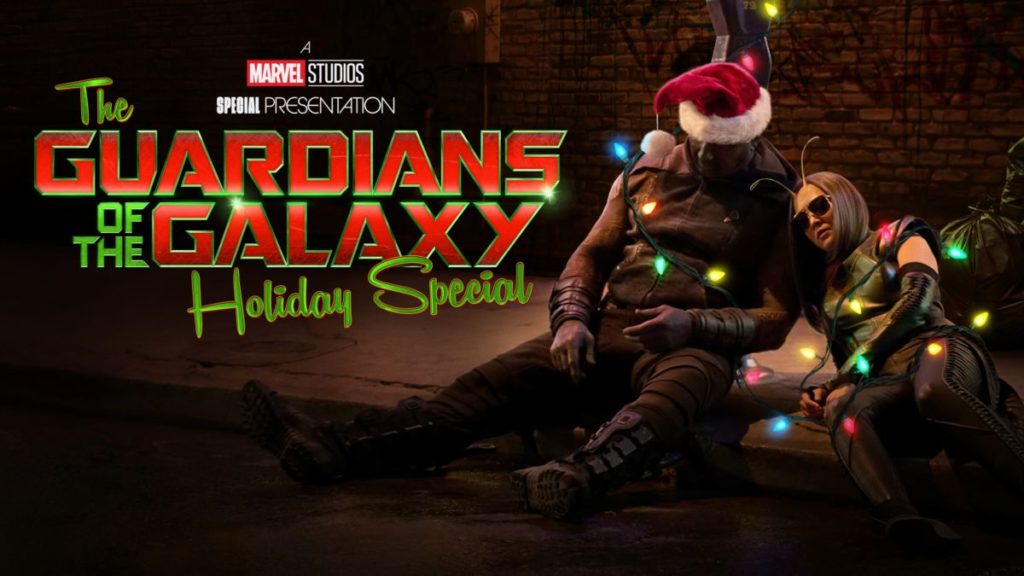 A simple story
What is Christmas? How do you explain what this Earthly holiday is to creatures from another planet? Things seem clear and easy enough when Quill, still a young teenager, explains to Kraglin what Christmas is on Earth. Yondu interrupts this moment by 'ruining Christmas' for Peter. Drax and Mantis know about this moment in Quill's life, they set out to save Christmas and bring back the perfect gift for their leader.
A much appreciated Christmas atmosphere
Apart from the humour and the mocking tone of the film. It is also based on love and how friends and family are capable of the best and worst to help one of their own. So the episode also has some very nice moments for those who love Christmas. We also find characters that we are attached to. We find out what's been going on for them in space since the end of the battle with Thanos.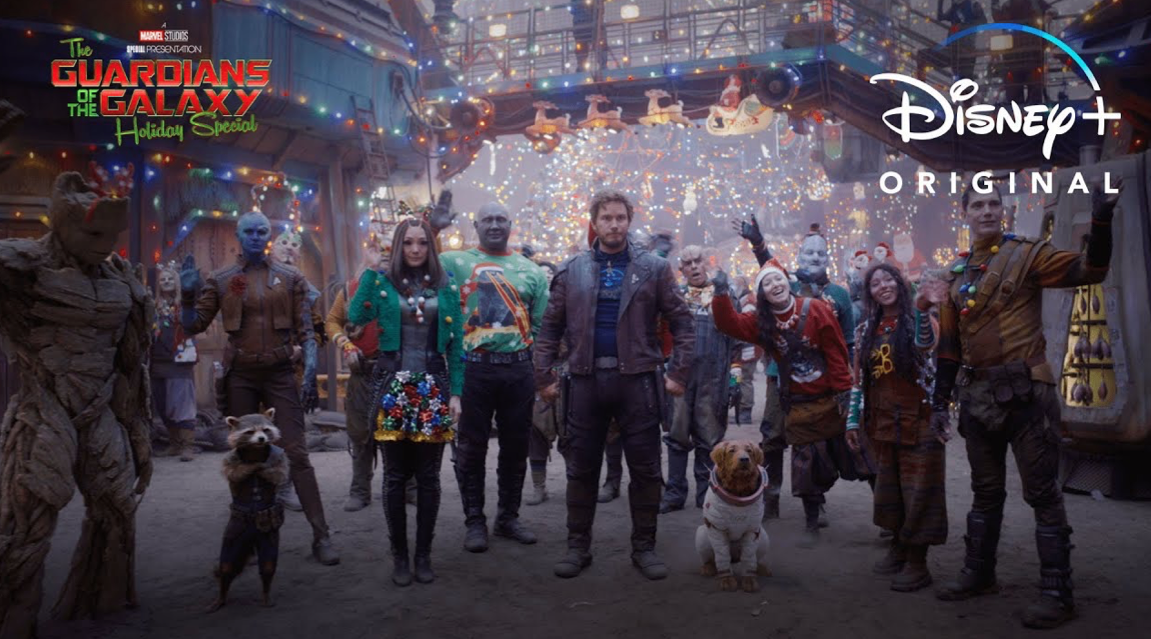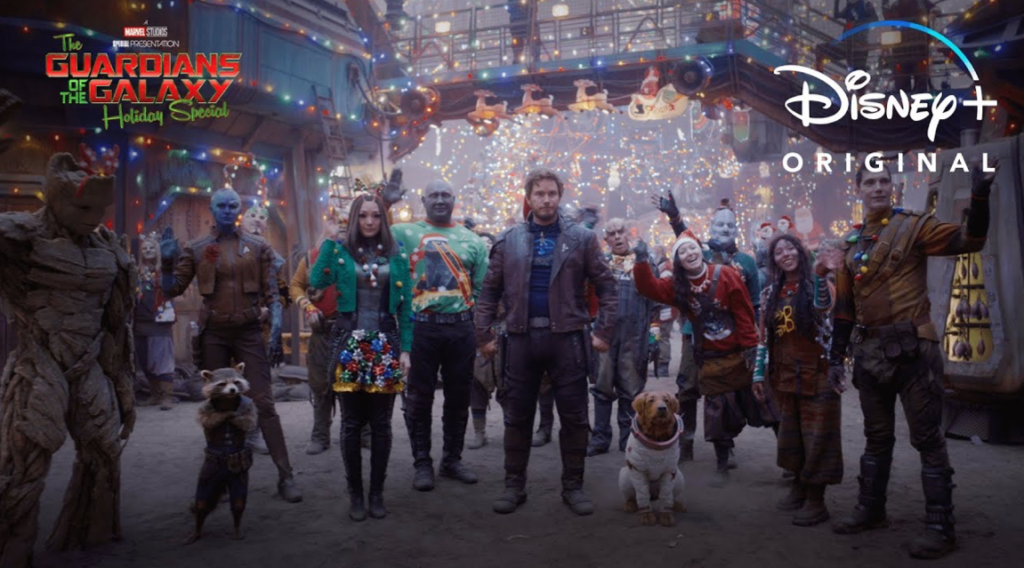 A soundtrack from outer space
As in all The Guardians of the Galaxy movies, music is an important part and this episode is no exception! As always, it's a success! The music is catchy, well chosen and brings a nice touch to the scenes. Star Lord has always been the superhero with the most developed musical ear in the MCU. This is evident once again here where the Earthman's influence plays on his friends' musical tastes to give us a very good soundtrack.
Conclusion
The episode is 44 minutes long and can be enjoyed like a good hot chocolate, comforting, bringing a touch of fantasy and a return to childhood that feels good. It's certainly not the film of the year, but it's still a must-see for Guardians of the Galaxy fans, but also for any Marvel fan looking for a good time.