Hello friends! I'm so happy to be back with you for this second issue of The Princess and The Shop. Christmas is coming and it's time to warm up the CB, preferably Big Daddy's! It's December and so, guess what, this issue is about Christmas! I love Christmas, the trees, the lights, the decorations… I'm getting excited, I'm getting excited. Enough talking Charlotte, let's get to the columns! Let's get started!
Charlotte La Bouff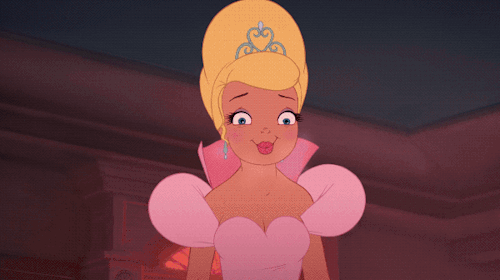 ---
The Princess and The Mode
Ooh, I hope to be spoiled for this new Christmas, don't you Big Daddy! But since I'm being nice, check out, just for you, what I've come up with for gift ideas for your favorite people! I see that Calzedonia has these warm slippers featuring our favorite mouse! And while we're at it, we might as well match them with a pair of socks… if we're going to pull out the credit card in a store, we might as well do it for real! It's not that it's cold in New Orleans, but they are so cute!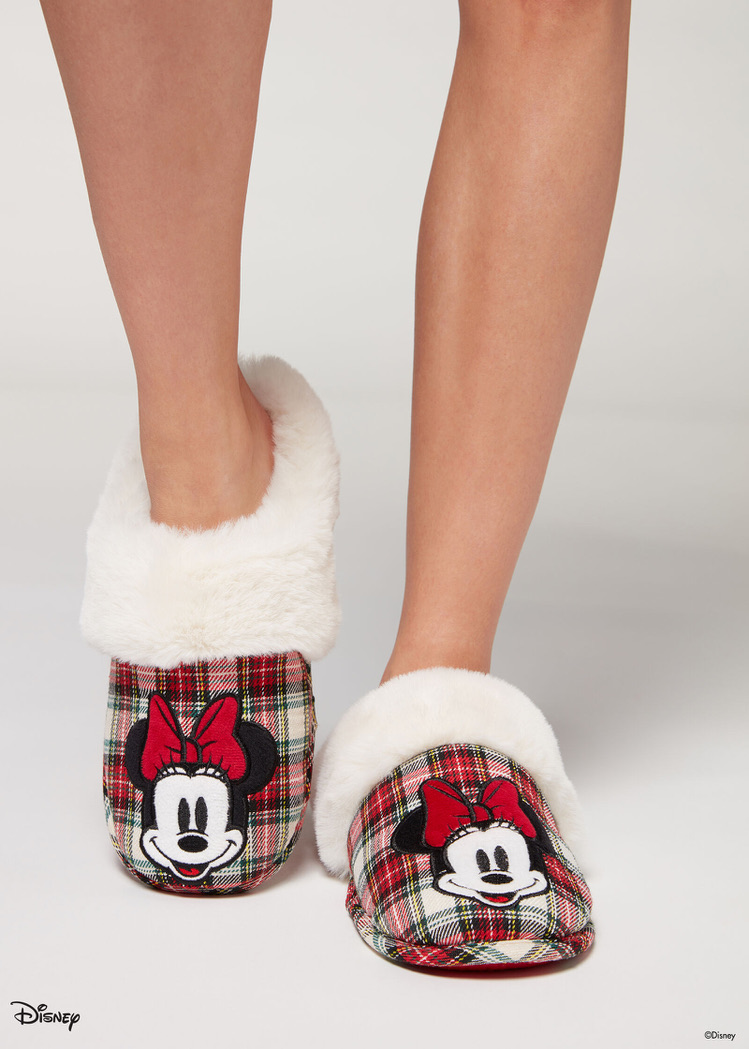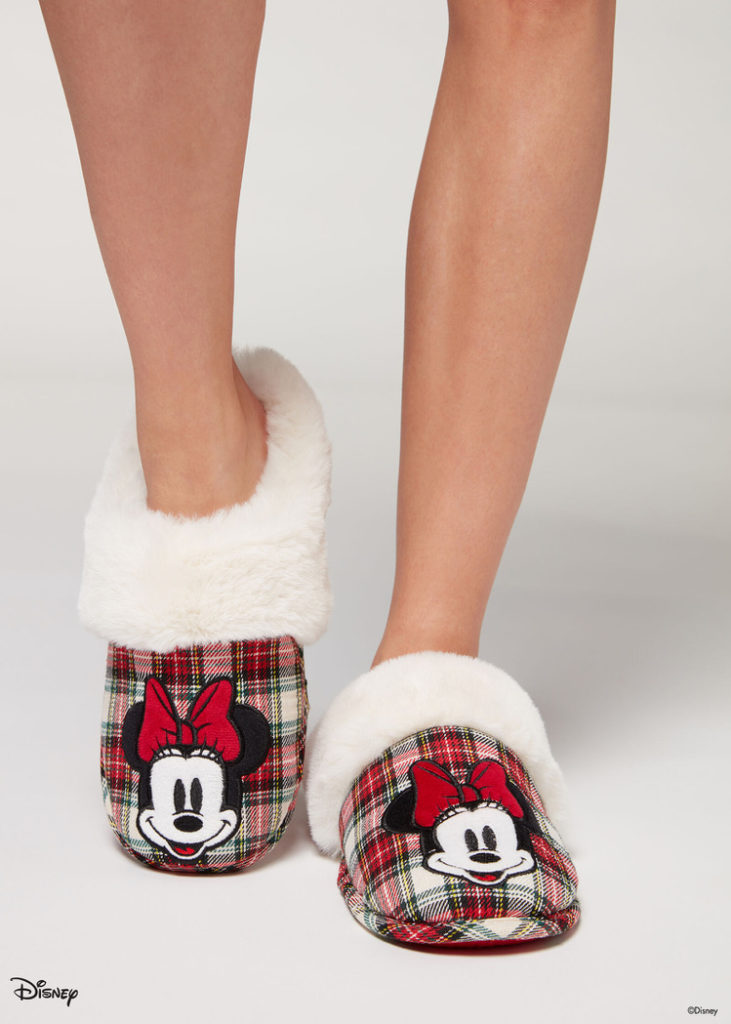 Cocooning is good… But you shouldn't neglect yourself for all that! So to combine Christmas and my passion for fashion, I found this adorable little dress on the EMP.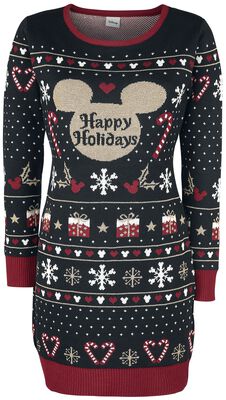 The Princess and The Shop "ping"
An outfit without jewelry is not an outfit worthy of the name! To remedy all that, hop hop, a small tour at Pandora or at Justine's Creas. A little charm for my bracelet here, little earrings there and there! The trick is done!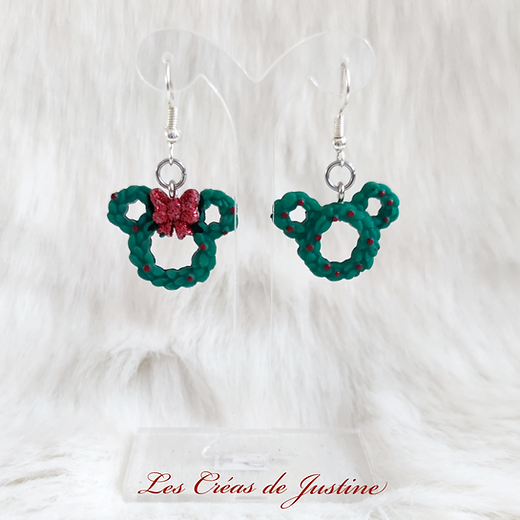 And, of course, after a hard day of shopping (Big Daddy, no need to roll your eyes!!), I need to relax in a nice bath. But, hot water alone is way too common! So I top it all off with bath salts or a bath bomb from Notino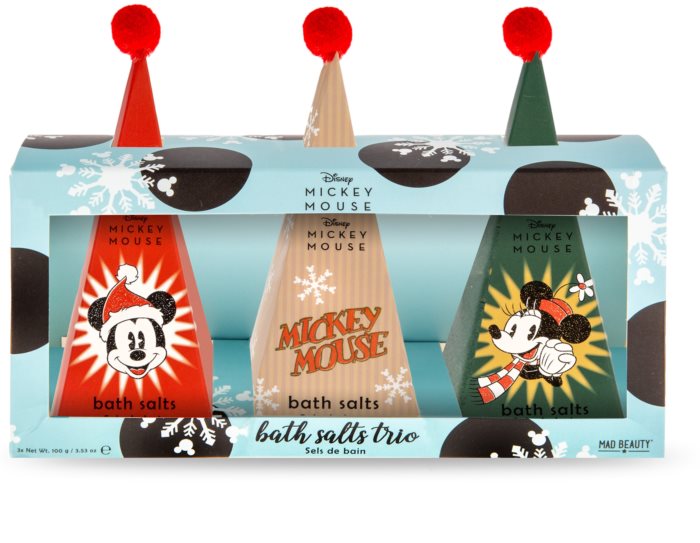 The Princess and The Deco
The Christmas outfit: check ✅️
Accessories: check ✅️
All that's left is for me to show you the adoraaaaable little things I've unearthed for you to make Christmas flood your home!
On shopdisney, you will find this charming little plaid. Moreover, it is on sale and that will please Big Daddy !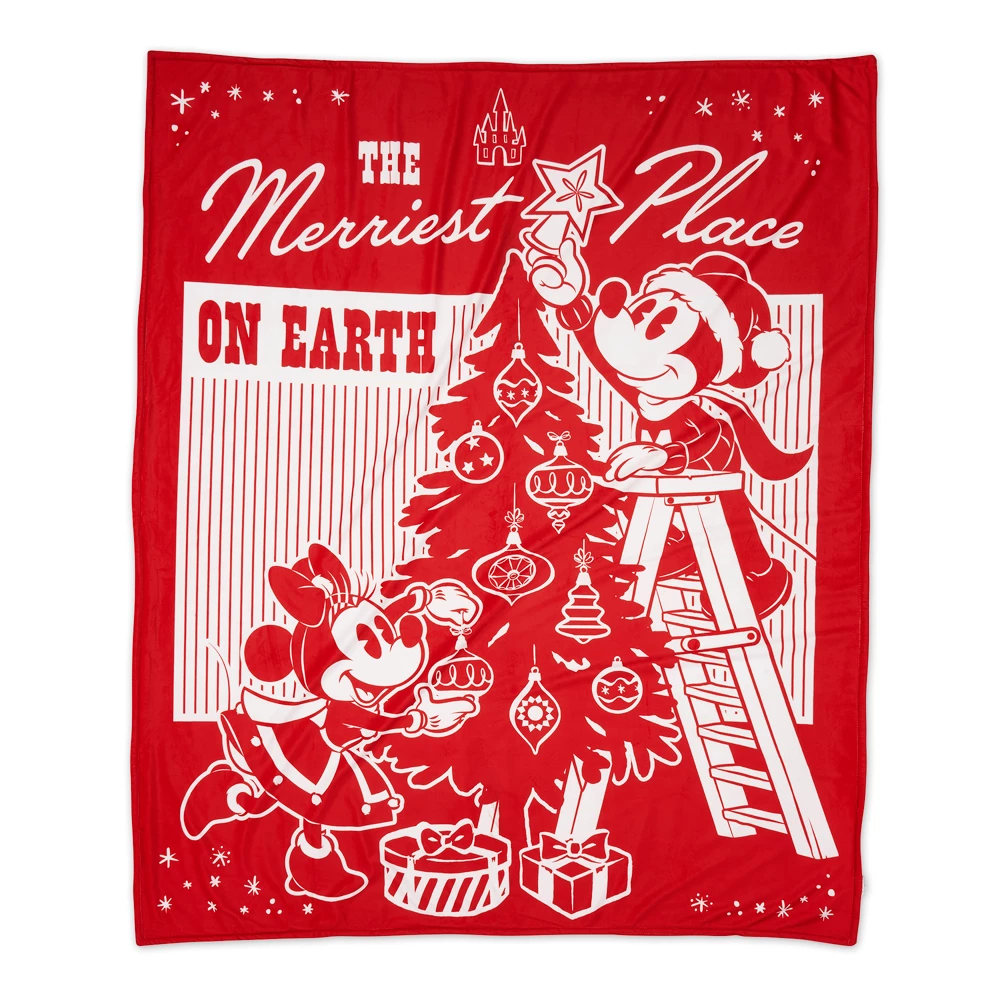 To decorate your home and give it a real festive look, take a tour of the Gifi site: Christmas stockings, balls for the tree and small decorations… Everything is there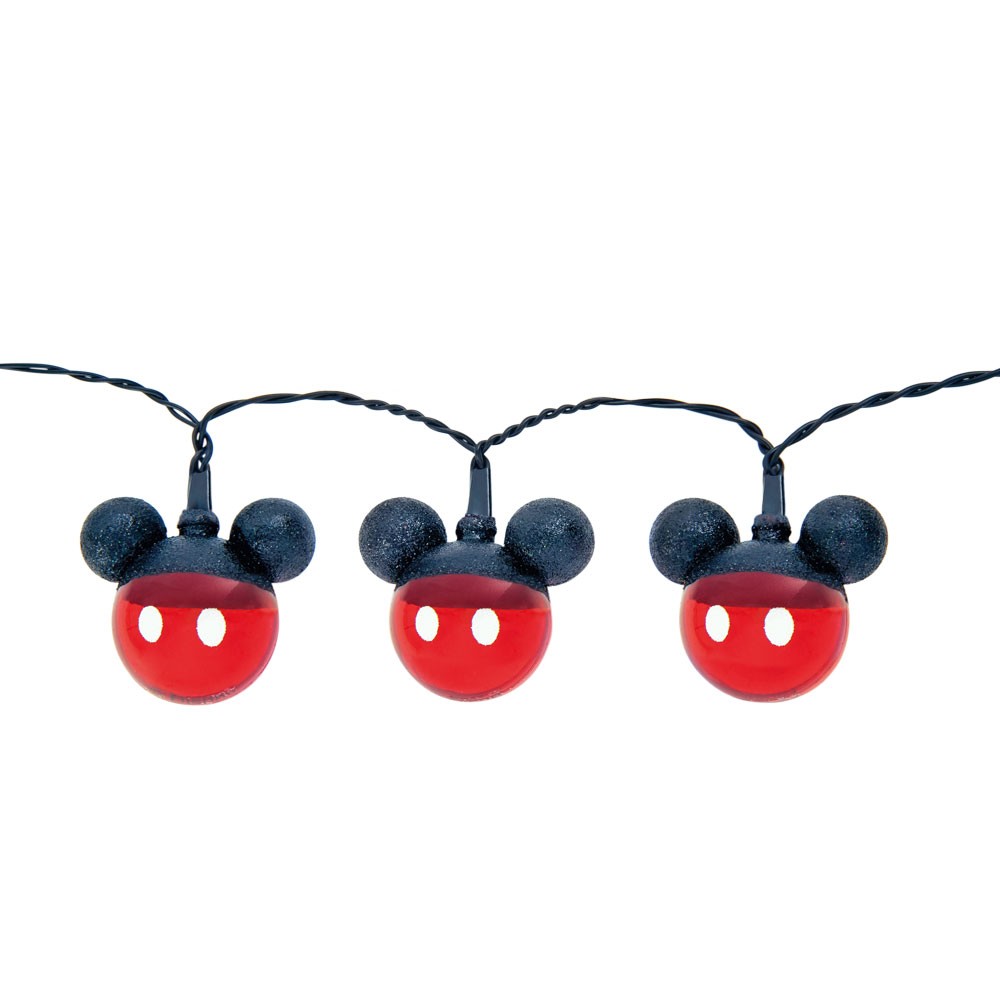 The Tuto corner
Shortbread? Oh yay!!! I'm going to try to make it as good as my friend Tiana. She's the expert in cooking.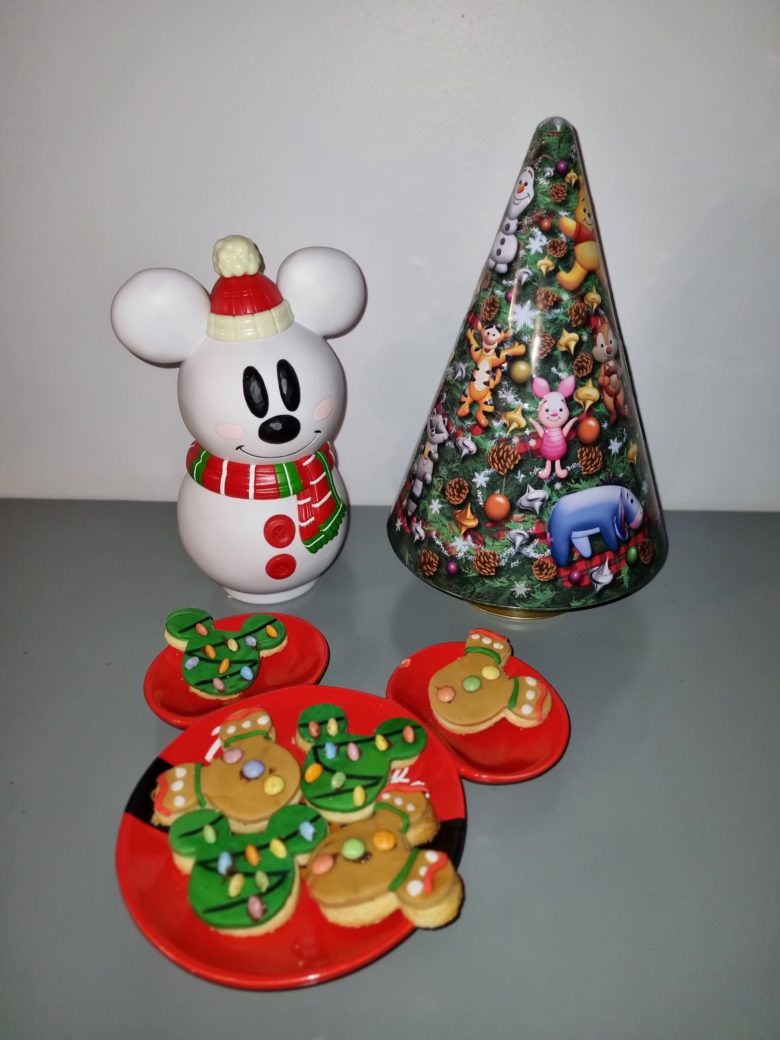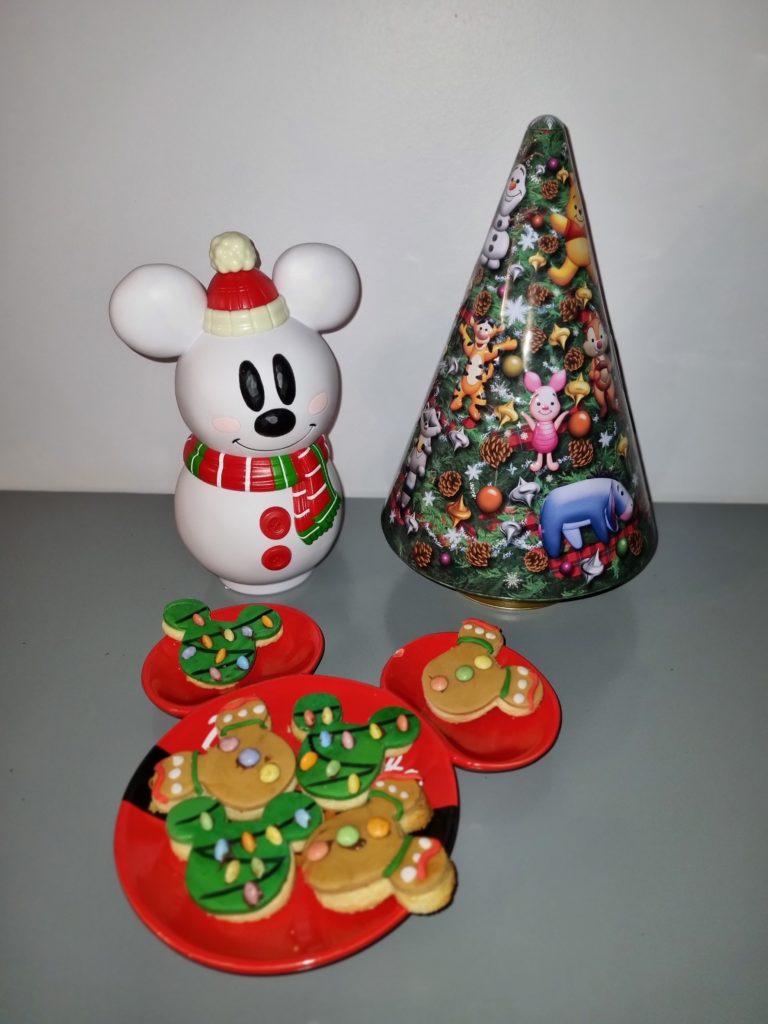 Material
shortcrust pastry according to your favorite recipe and a Mickey head cookie cutter (or template)
light brown, green, red or white sugar paste
a black felt-tip pen
smarties
spread or caramel to stick on the decorations
Realisation
I start by making the shortbread dough. I cut it out and bake it.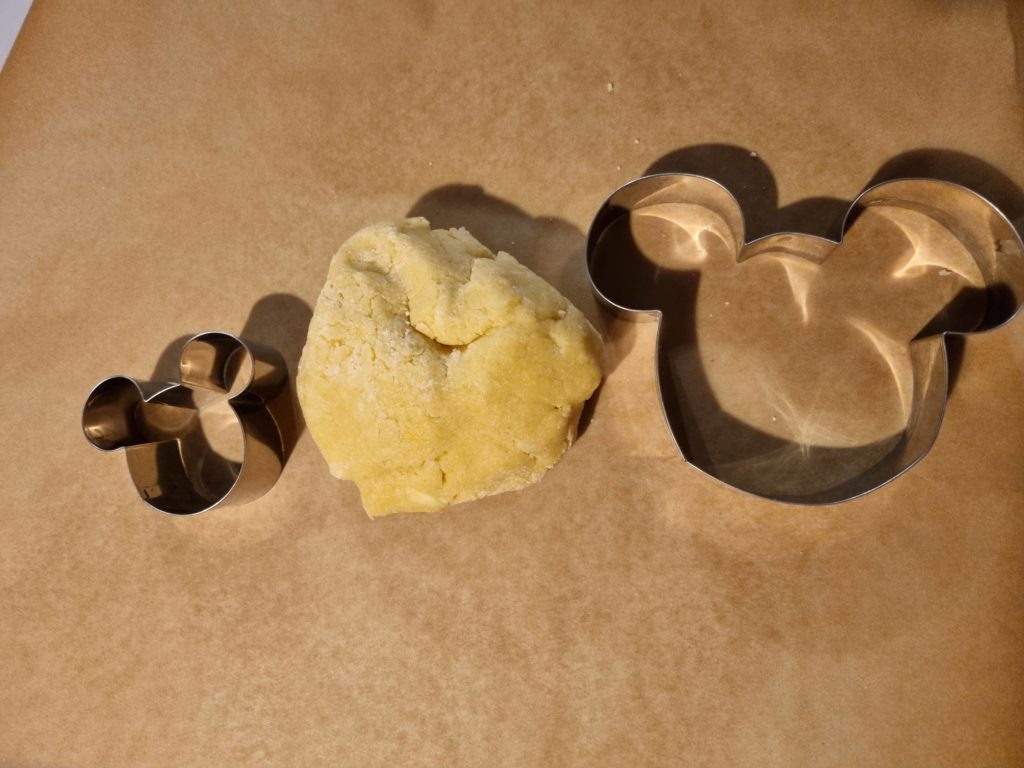 While it cooks, we prepare the decorations:
mickey head shape in green sugar paste, garlands drawn with food felt and Christmas ornaments in smarties cut in two and glued to the spread
Mickey head shape in brown sugar paste, smarties glued and details in red, green and white sugar paste for the ears.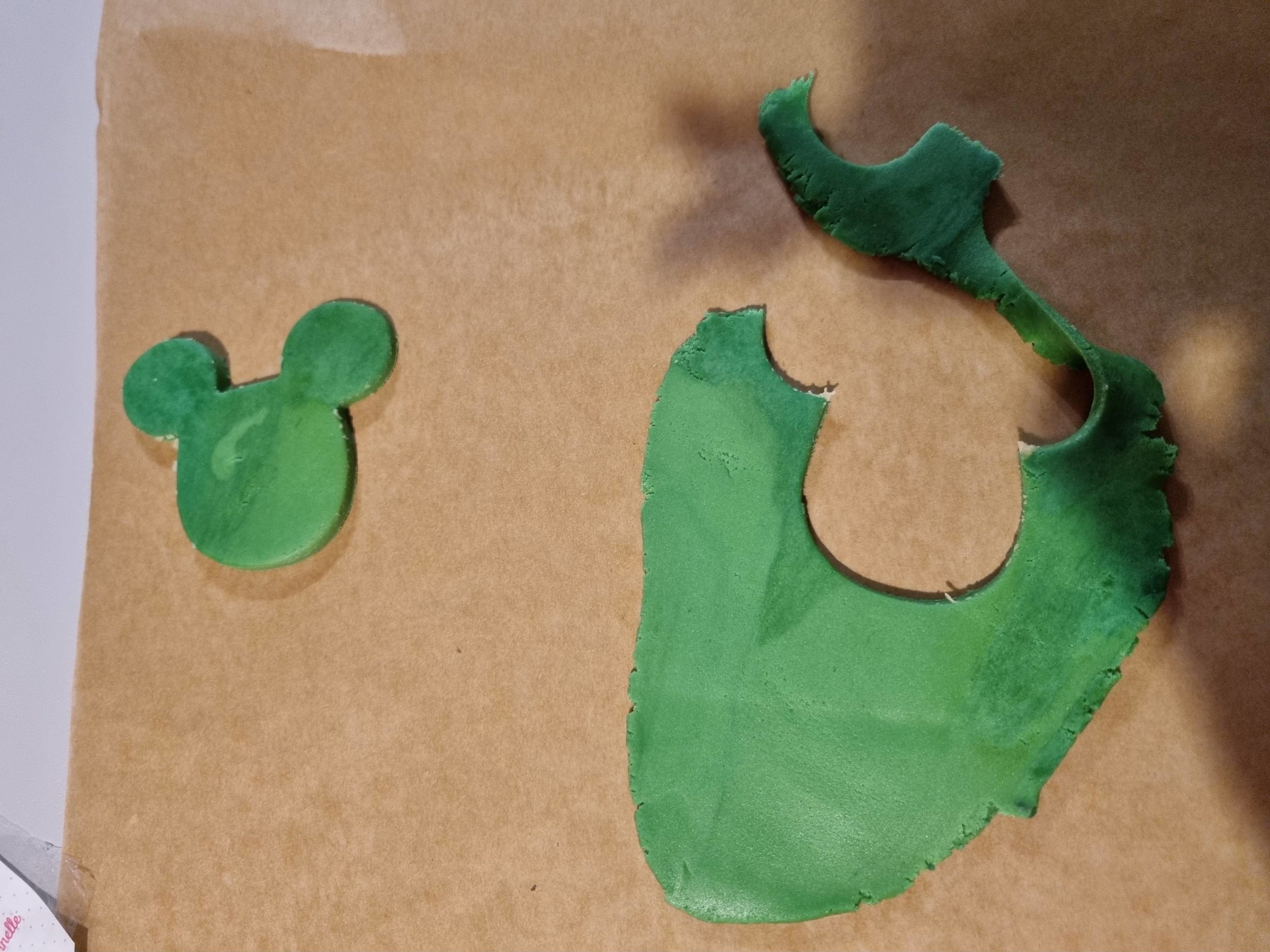 ---
And that's it, it's already over. Time flies with you! See you soon for the next The Princess and the Shop. I'll try to help the latecomers who are doing their Christmas gifts at the last minute. Kisses, kisses!