Equip yourself like a superhero with exclusive products, that's what the new Mission Equipment shop offers.
Mission Equipment
Mission Equipment shop will be the place to pick up a great range of campus gear, including official Avengers Campus and WEB – Worldwide Engineering Brigade – supplies. This one-of-a-kind shop will include kids and adults accessories that will enhance their experience, and so much more.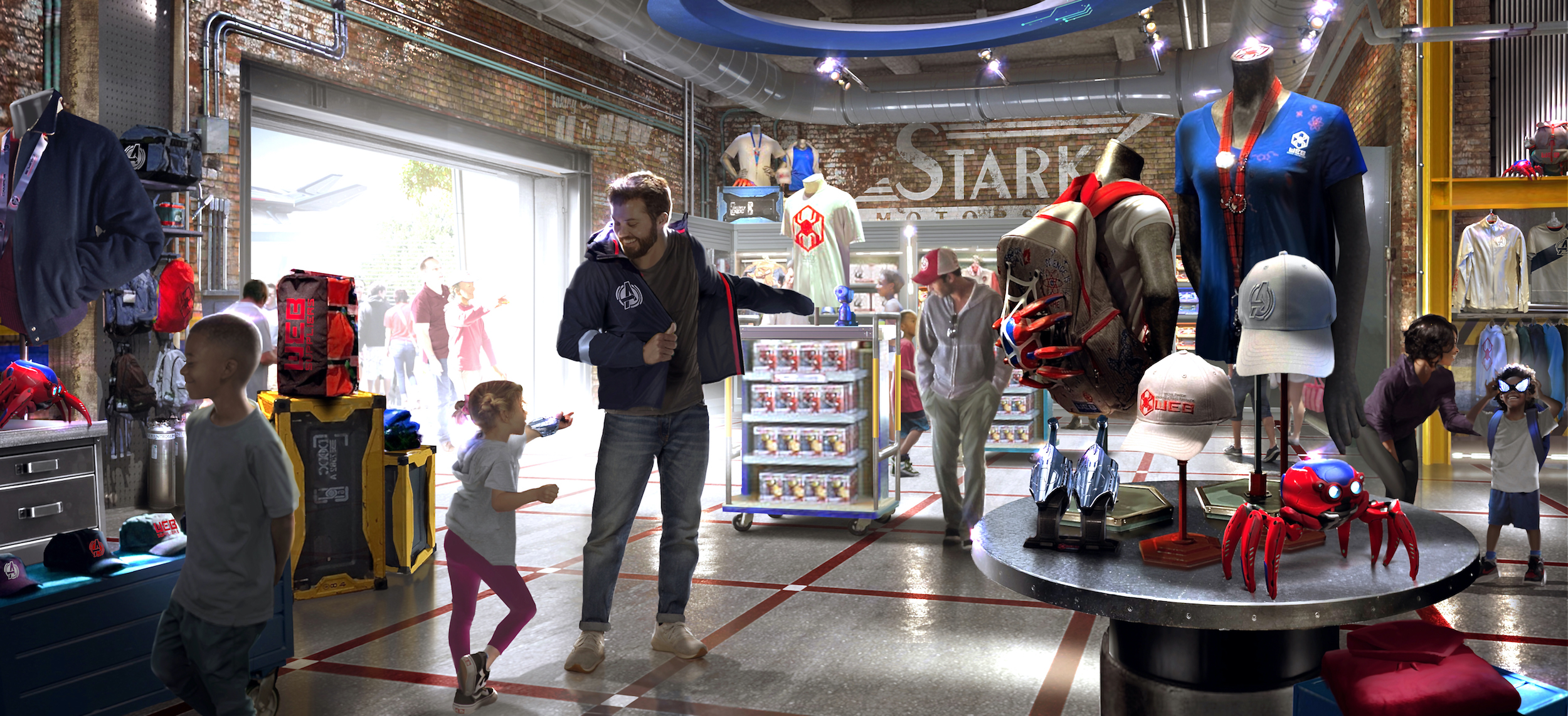 WEB Tech accessories will make recruits experience even more special
SPIDER-MAN W.E.B. ADVENTURE is the first Disneyland Paris attraction allowing recruits to customize their experience onboard, using WEB Tech accessories. For additional powers and customized experience, check out the WEB Tech accessories available at Mission Equipment shop, located inside the building of the attraction. With the purchase of WEB Power Band, recruits will have access to advanced functions like a multi-firing web option while battling those Spider-Bots on the loose inside SPIDER-MAN W.E.B. ADVENTURE. Yes, when gearing up with WEB Tech accessories, you will be able to discover your OWN powers and get a different experience onboard the attraction!
WEB Tech can change recruits powers on the attraction to those inspired by fan-favourite Super Heroes – like Spider-Man with electro-dynamic webs, Iron Man with repulsor blasts and Doctor Strange with mystic amplifier.
Customizable Spider-Bots and more Avengers Campus exclusives
Every Super Hero needs a friendly sidekick to help protect their neighborhood. Spider-Bots place recruits in the driver's seat, allowing them to command their own Spider-Bot and battle opponents, with programmed combat and defensive abilities. Looking to take your Spider-Bot to the next level? Inspired by some favourite Super Heroes, tactical upgrades change the overall appearance of a Spider-Bot and enhance its battle capabilities. These tactical upgrades are inspired by Iron Man, Black Widow, Black Panther… But keep an eye out for more to come!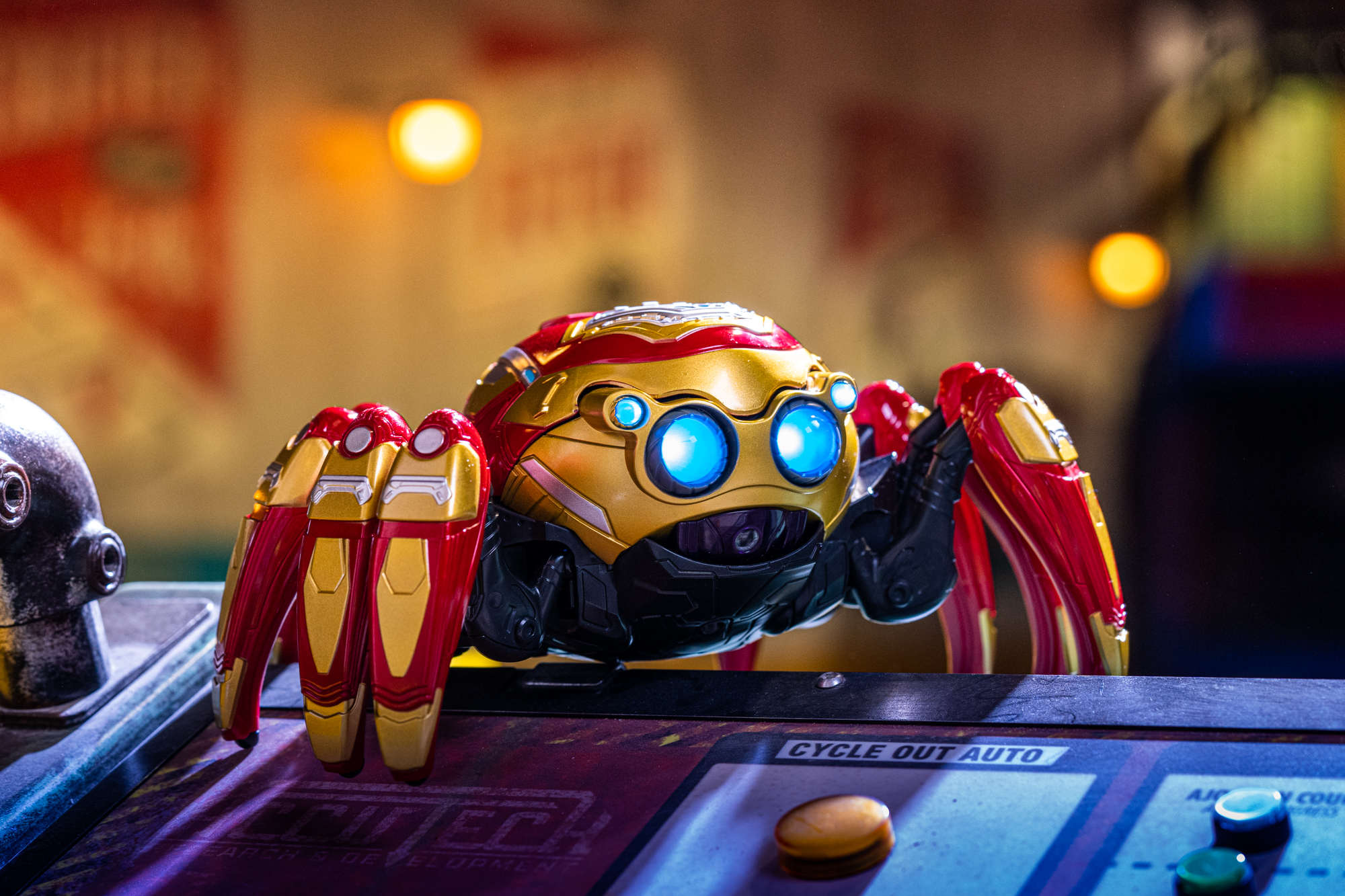 Inspired by the web-slinger himself, the Spider-Man stylish goggles are the ultimate accessory for day or night with 17 unique expressions that come to life digitally.
Those looking to show off their WEB pride can embrace their inner science whiz with a variety of apparel and other specialty products available exclusively at Avengers Campus at Walt Disney Studios Park.