What would a major new feature in a Disney Park be without its exclusive products to take home to prolong the experience? With this in mind, a complete shopping collection dedicated to the Marvel Avengers Campus at Disneyland Paris has been specially designed. Ready-to-wear for children and adults, mugs, accessories and many other surprises will extend the heroic experience.
This guide will help you find the items available at the Marvel Avengers Campus in Paris at a glance. Tell your banker and get out your credit card because your shopping has just begun…
"Preview" collection
To wait for the opening of the Marvel Avengers Campus on 20 July 2022, Disneyland Paris is offering a "preview" collection in the colours of the new universe. 2 T-shirts and a pin can be found in the Legends of Hollywood (Walt Disney Studios Park), World of Disney (Disney Village) and New York Boutique (Disney's Hotel New York – The Art of Marvel).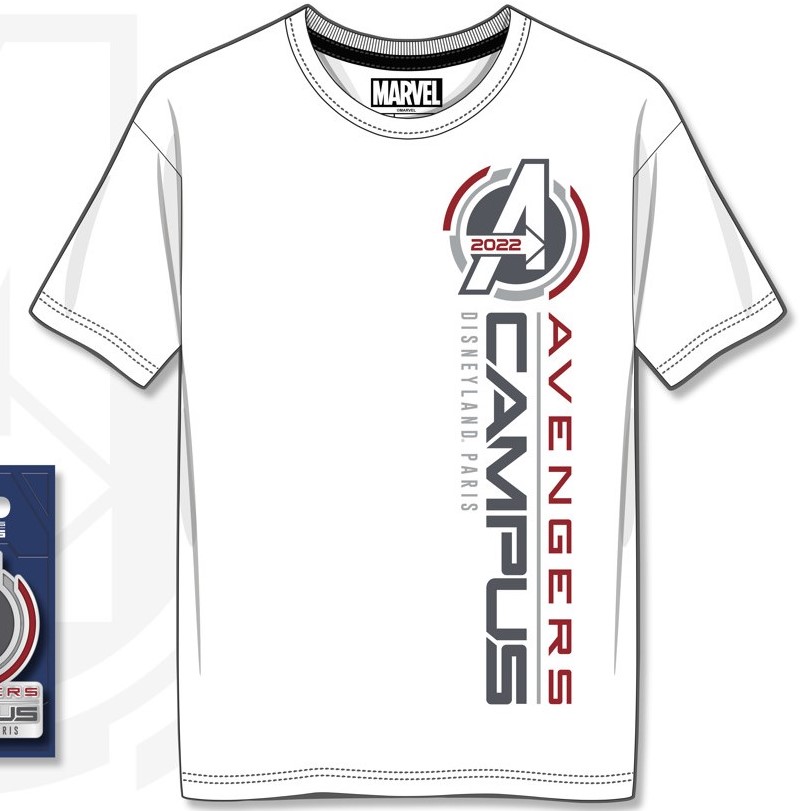 Marvel Avengers Campus collection
The range features the Marvel Avengers Campus logo and offers many essential items. With it, all superheroes can equip themselves for their training.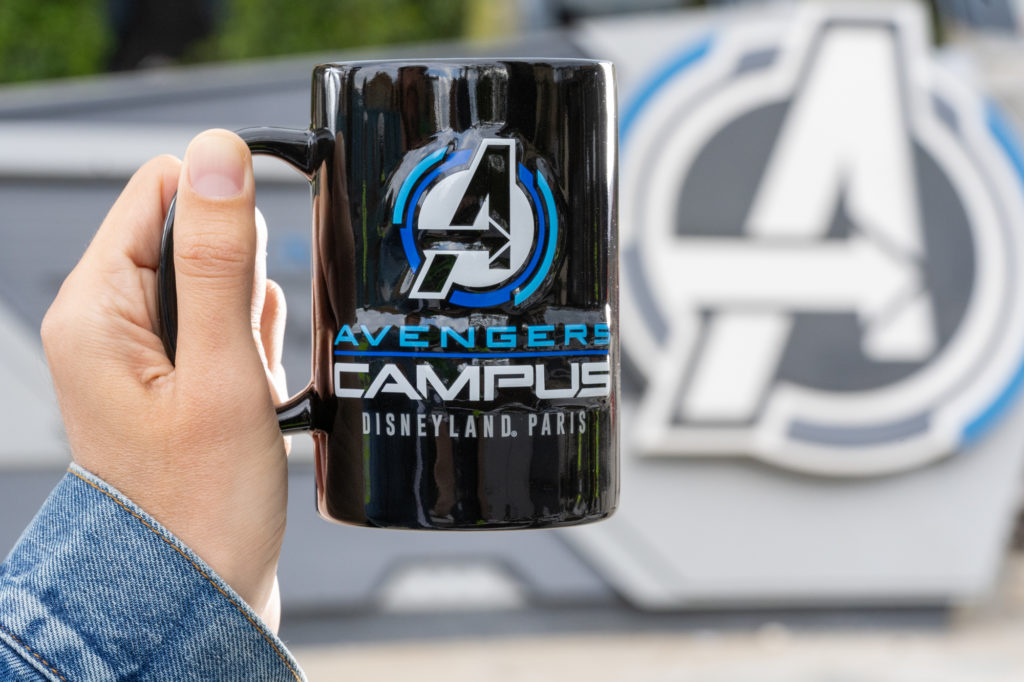 Worldwide Engineering Brigade (W.E.B.) collection
As the name suggests, this collection features the new Spider-Man inspired attraction. More than just souvenirs to take home, various high-tech accessories offer recruits the opportunity to personalise their experience on board the Spider-Man W.E.B. Adventure attraction. For example, the WEB Power Bands allow you to disable the Spider-Bots during your adventure. It gives you powers similar to those of superheroes, such as Spider-Man and his electro-dynamic webs, Iron Man and his repulsors or Doctor Strange and his mystical amplifiers.
As for the Spider-Bots, equipped with programmed combat and defence capabilities, it is possible to evolve their appearance and their combat faculties. These upgrades are inspired by Iron Man, Black Widow, Black Panther… and more to come! Inspired by Spider-Man himself, elegant glasses will reflect 17 unique digital expressions.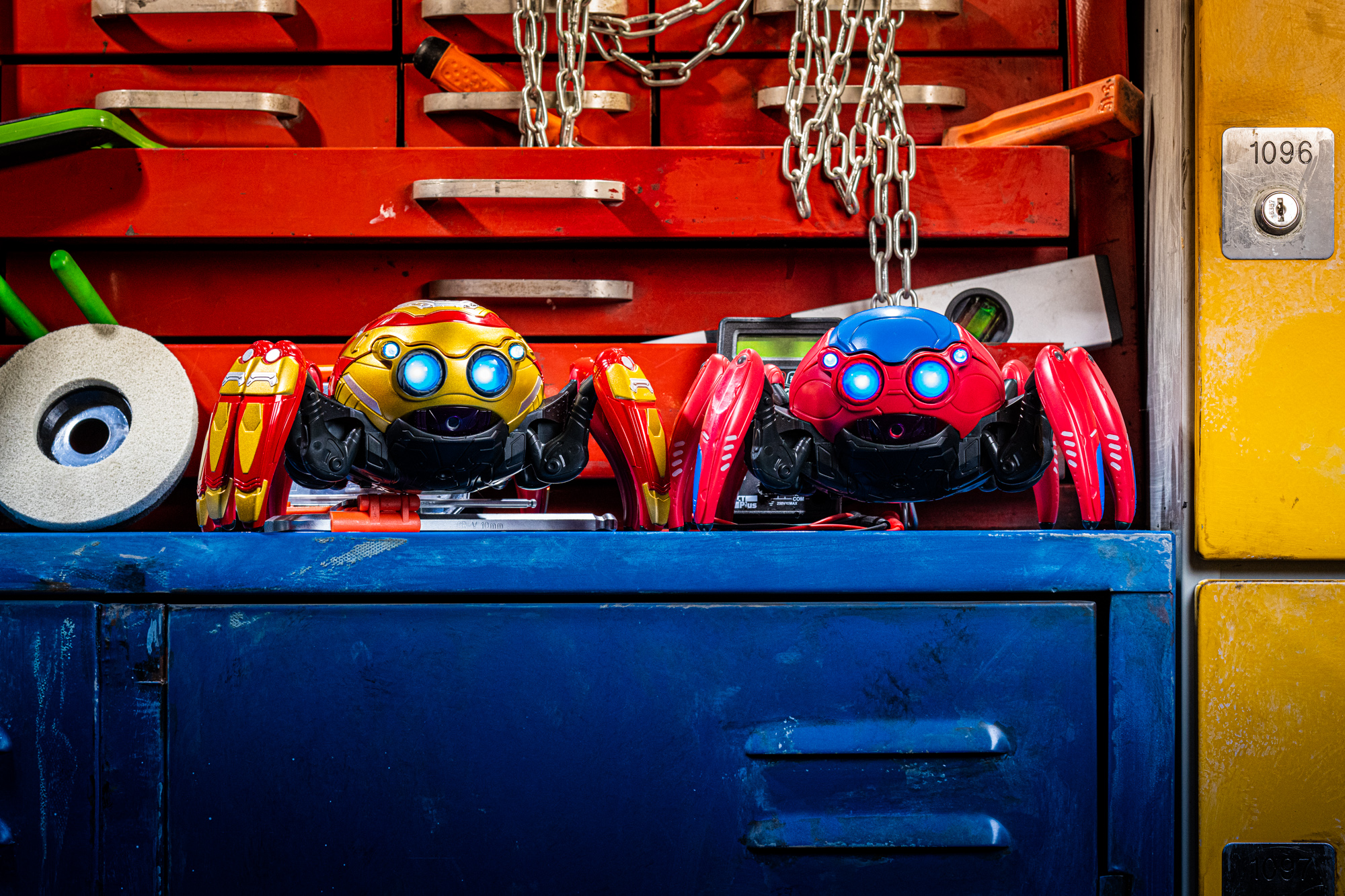 Avengers Assemble: Flight Force collection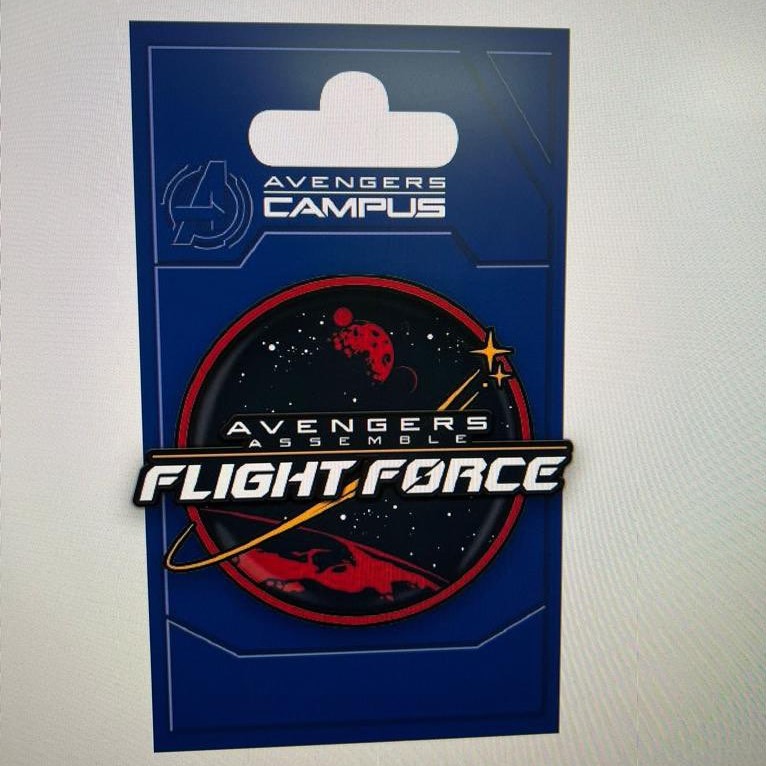 More shopping items will be added to the Marvel Avengers Campus range over the coming months. Check back here regularly to make sure you don't miss out on the latest news. And for the impatient among you, check our various social networks every day for all the latest information.