Walter Elias Disney was born on 5th December 1901 in Chicago, Illinois and grew up in Marceline and Kansas City, Missouri. Disney pioneered new animation and movie-making techniques, winning a record 22 Oscars in the process, and revolutionised the theme park concept. Disney died on 15th December 1966 in Burbank, California but lives on through his entertainment legacy and his most famous creation, Mickey Mouse.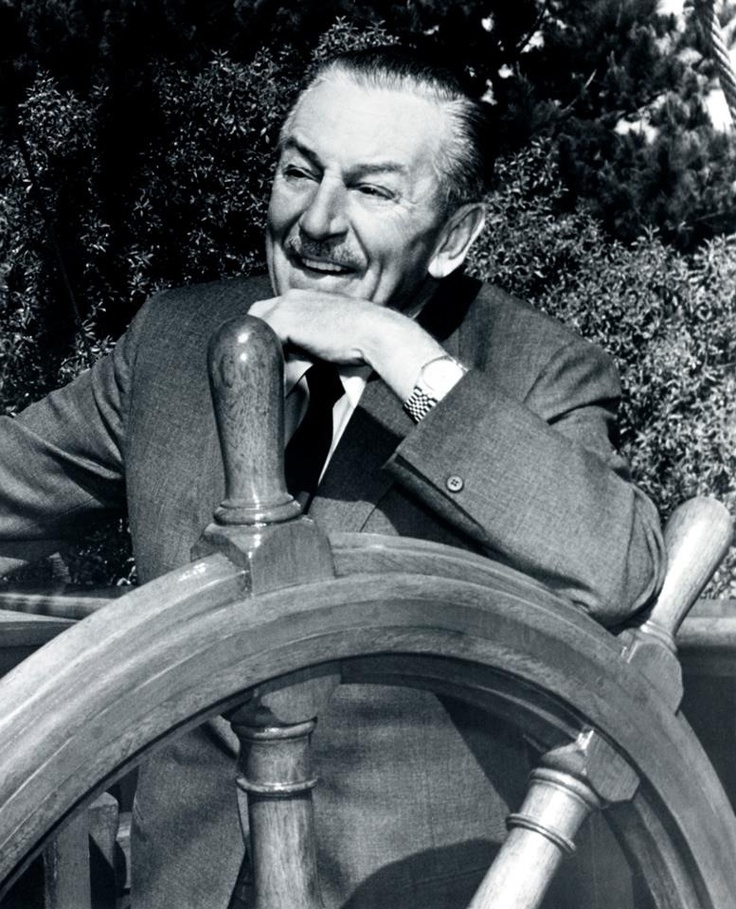 Growing Up on Main Street, USA
Roy O. Disney, was eight years old when his younger brother, Walt, was born in December 1901. Walt Disney was born in Chicago, Illinois, but the family later moved to Marceline, Missouri where he grew up. Marceline would later inspire him to create the Americana atmosphere of Main Street, USA. And the dominance of the railways that connected Missouri would inspire Walt's love of trains, eventually informing the Disneyland Railroad.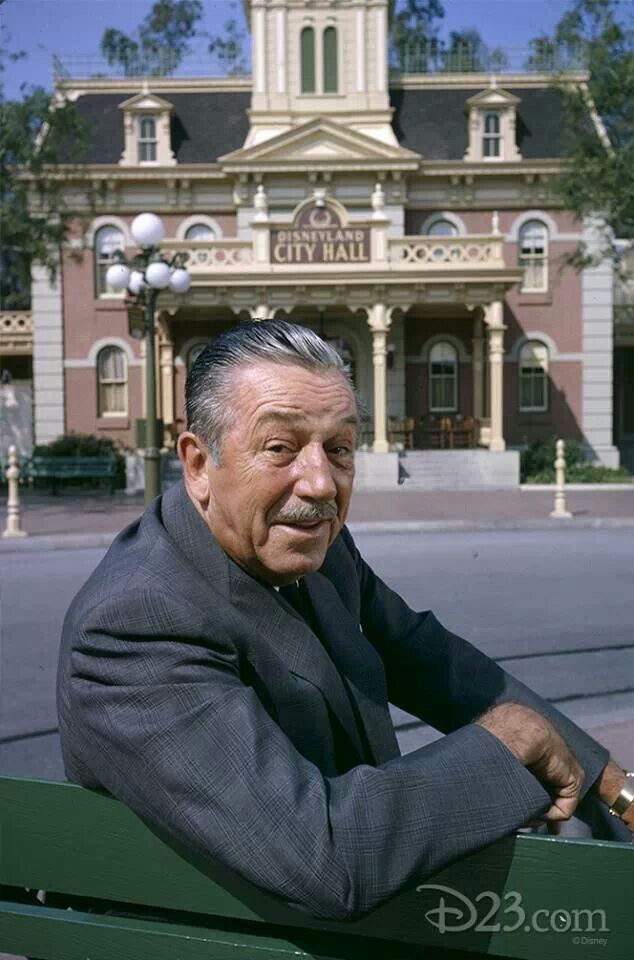 In 1911, the Disney family moved to Kansas City, Missouri, where Walt started taking drawing classes at the Kansas City Art Institute. Disney worked as a Red Cross ambulance driver during World War I, but on his return to Kansas City he went straight into an artistic career.
He started working as an artist on advertisements alongside Ub Iwerks, kickstarting their long-running collaboration.
Disney Brothers Cartoon Studio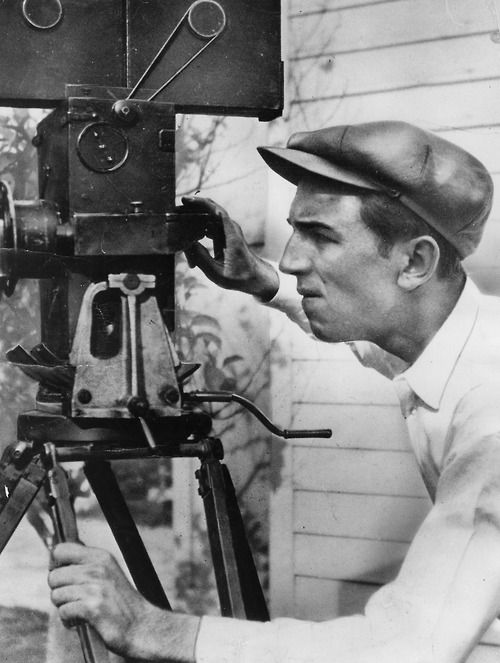 Walt Disney directed his first film for the Laugh-O-Gram Studio in Missouri (The studio went bankrupt in July 1923), and was soon directing and animating a series of fairy tale animations. The popularity of their early cartoons encouraged Disney, Iwerks and Walt's brother, Roy, to establish the Disney Brothers Cartoon Studio in 1923.
But with costs running high on the innovative live action/animation hybrid Alice Comedies that were their biggest sellers, the animators (now working under the banner of Walt Disney Studio) were pressed by their producers to try something cheaper.
The result was Oswald the Lucky Rabbit, an unexpected hit. But the Disney brothers and Iwerks didn't hold full rights to the character or their animation team, and they lost both. They needed to create a new character a similar niche, and Walt struck on an idea – Mortimer Mouse.
The Story of Walt Disney and Mickey Mouse
Mortimer Mouse was renamed Mickey Mouse almost immediately by Disney's wife, Lillian and work began. Ub and Walt animated Mickey while Lilly and Roy's wife, Edna Disney, inked the cells. Walt himself directed the early cartoons and voiced Mickey Mouse.
Steamboat Willie was the first Mickey Mouse animation to be released, appearing in 1928. And of course, it was the first of many successes for the main mouse.
Walt created Silly Symphonies in 1929, with the strand running for years. Each animation allowed the studio to try out new techniques and experiment with comedy, drama and different effects to suit.
With the roster of productions increasing, Disney began to step back from animating and directing, to producing. And by the 1930s, Disney was looking towards a new, more ambitious project.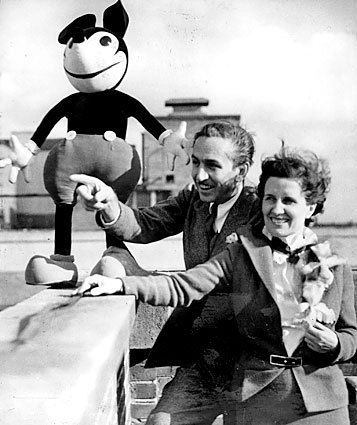 Follies and Firsts
Unprecedented at the time, taking on full-length feature films with animation was mocked as "Disney's Folly". The film would become Snow White and the Seven Dwarfs, released in 1937.
Snow White and a 1937 Silly Symphony, The Old Mill, were the first productions made with another innovation led by Walt Disney, the multi-plane camera. It allowed animators to create the illusion of depth that let Disney animations a previously unseen level of realism.
On Snow White, Disney's animation team used models to recreate lifelike movements, borrowed from Mickey's comic charm, and wove the varied moods of the Silly Symphonies into the longer feature.
The storytelling, musical soundtrack and technical innovations proved to be a winning combination, and Snow White came away with a raft of award nominations. In 1940, Fantasia gave Walt Disney the opportunity to showcase yet more innovations – not just for animated movies, but for any feature film. Fantasia was the first feature to use stereo sound (and the only movie ever to use a special variant of stereo, Fantasound).
Live action models were used again, this time with world-famous ballerinas performing for the animators.
And in creating Fantasia to a series of classical music recordings, he bridged the gap between the earlier Silly Symphonies and the studio's newly established animated movie format.
Not content with leading the way in animation, and branching out into live action movies, Walt branched out into the world of amusement parks.
Disneyland Becomes a Reality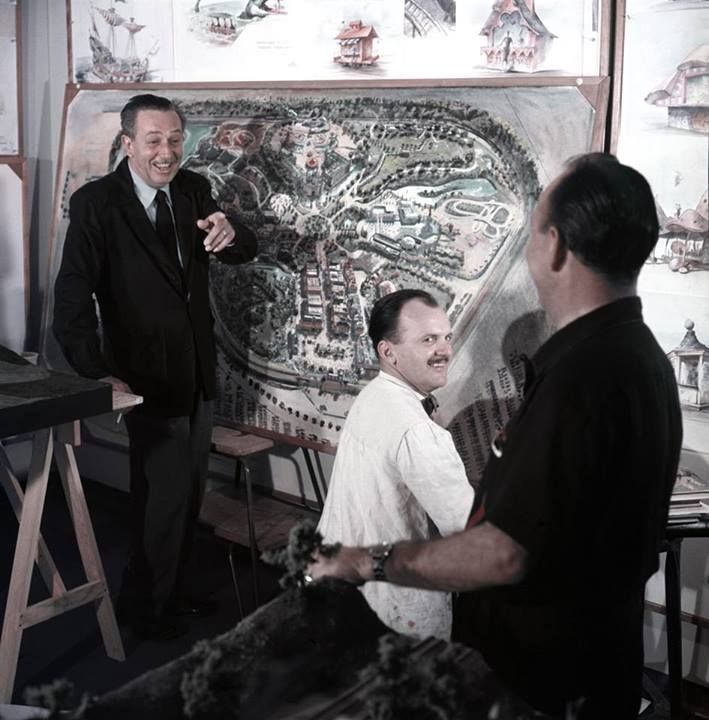 In 1955, Walt Disney pioneered a new concept in theme parks, presenting rides based on Disney movies and nostalgia with an impressive level of detail. It was the culmination of decades of thought and low-key planning
put into action in Anaheim, California – less than an hour's drive from Walt Disney Studios in Burbank.
Bolstered by a TV show hosted by Walt and Mickey, Disneyland was an instant success (even if there were a few opening-day glitches). Disney immersed himself in his new creation, spending as much time as possible in an apartment above the Main Street Firehouse. He remained very much a part of Hollywood though, and in August 1960 Walt Disney was honoured with a star on the Walk of Fame.
In 1965, ten years after Disneyland opened, work started on a second theme park.
But as construction was beginning on Walt Disney World in Florida, Walt became increasingly ill. The long-time smoker was struck down by lung cancer, and Walt Disney died on 15th December 1966 in Burbank, California. To say Walt Disney's legacy lives on would be an understatement. Snow White became one of the first 25 motion pictures to be preserved in the Library of Congress' National Film Registry.
Where to Find Walt in Disneyland Paris
Walt Disney's achievements are celebrated all around the Disneyland Paris parks – in fact, there are many little nods to Uncle Walt.
On Main Street, USA in the Disneyland Park (modelled after Walt's childhood hometown of Marceline, Missouri), Walt's restaurant references the park's inspiration. Don't forget to look in the shop windows as you pass by, you might spot that one of them was established in 1901 (the year he was born). And the beloved Disneyland Railroad
is the Disneyland Paris interpretation of the original Disneyland's own railroad, one of Walt's pet projects.
Walt Disney closely steered work on innovative movies like Snow White – represented by Blanch-Neige et les Sept Nains – Cinderella (L'Auberge du Cendrillon) and Sleeping Beauty (Le Chateau du Belle au Bois Dormant).
Fantasyland's Le Pays des Contes de Fees represents Fantasia through its Greek Temple, Mount Olympus and a scene from Night on Bald Mountain representing Fantasia. A Babes in the Woods scenes represents the 1932 Silly Symphonies animation, while Peter and the Wolf from Walt Disney's 1946 Make Mine Music short.
In Walt Disney Studios, look out for the Partners statue of Walt Disney and Mickey Mouse welcoming guests.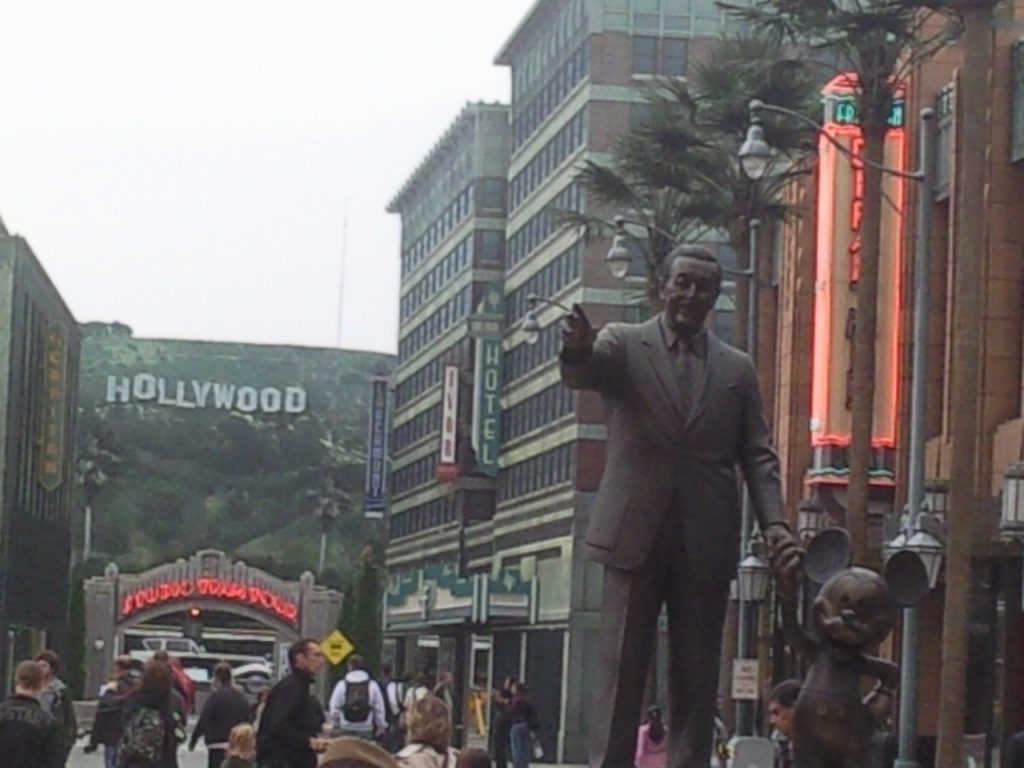 And of course, you can't miss the magic of Walt Disney's creations in every corner of the park.