Successor of the free FASTPASS service (1999-2021), Disney Premier Access at Disneyland Paris allows quick access to some of the most popular attractions. Launched in the summer of 2021, this service, which is now subject to a fee, guarantees fast access via a dedicated queue. This service is available in limited quantities!
How does it work?
Step 1
Open up the official Disneyland Paris app and sign in to your Disney Account or create one.
Step 2
Link your Ticket, Pass or Hotel + Tickets package to your account.
Tip: do this before your visit to save time!
Step 3
Once you're in the Disney Parks, choose an attraction and select the Guests that want to ride. You'll be offered a time slot, depending on availability.
Step 4
After you've paid, head to the dedicated line of the attraction during your allocated time slot and present your QR codes (in the "My Disney Premier Access" section of the app) and confirm your passage on the terminals installed at the dedicated entrances (see video at the end).
Note: If you don't have a smartphone or a Disney Account, don't worry! You can still purchase Disney Premier Access at City Hall in the Disneyland Park or at Studios Services in the Walt Disney Studios Park.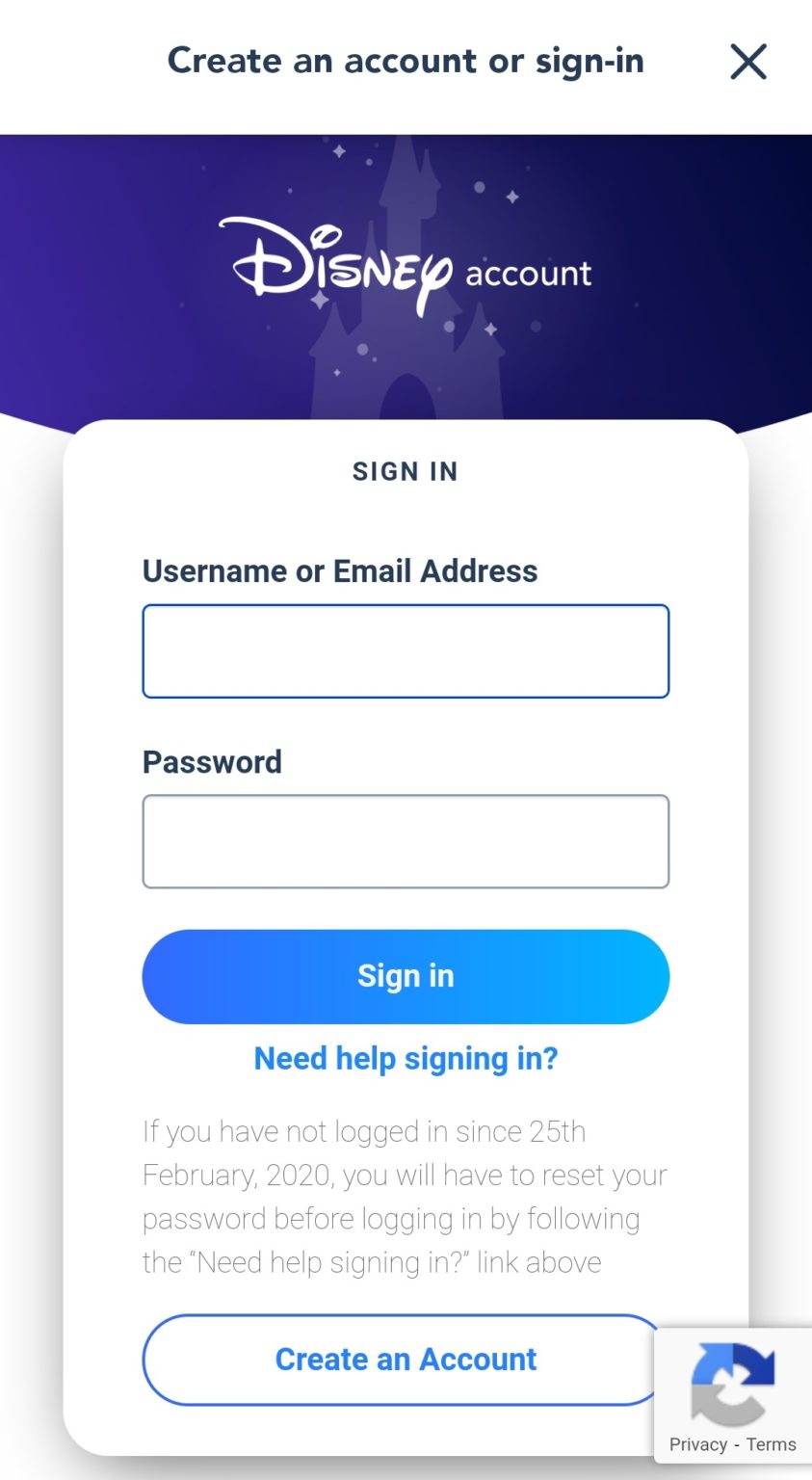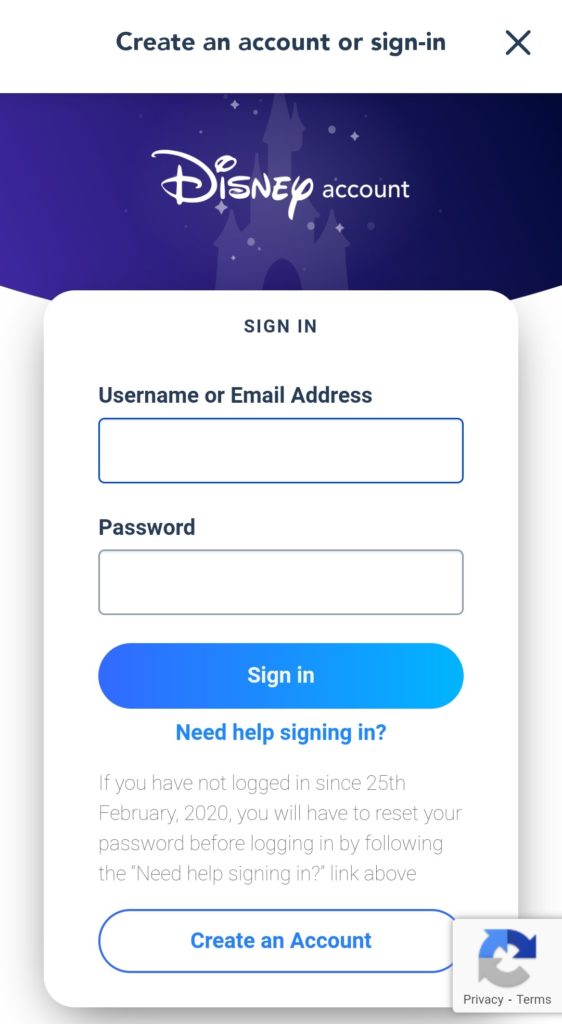 Which attractions are concerned?
PARC DISNEYLAND
Big Thunder Mountain – Frontierland
Phantom Manor – Frontierland
Peter Pan's Flight – Fantasyland
Buzz Lightyear Laser Blast – Discoveryland
Star Wars Hyperspace Mountain – Discoveryland
Star Tours : l'aventure continue – Discoveryland
Autopia – Discoveryland
Orbitron – Discoveryland
Indiana Jones et le Temple du Péril – Adventureland
WALT DISNEY STUDIOS PARK
Ratatouille : L'Aventure Totalement Toquée de Rémy – Worlds of Pixar
Crush's Coaster – Worlds of Pixar
The Twilight Zone Tower of Terror – Production Courtyard
Note: The list of attractions concerned is subject to change. Check the official Disneyland Paris application for the latest terms of use.
Prices
Between €5 and €15 per person per attraction. Prices vary according to the date of visit and the attraction chosen.
Payment options available: Mastercard, Visa, CB, American Express.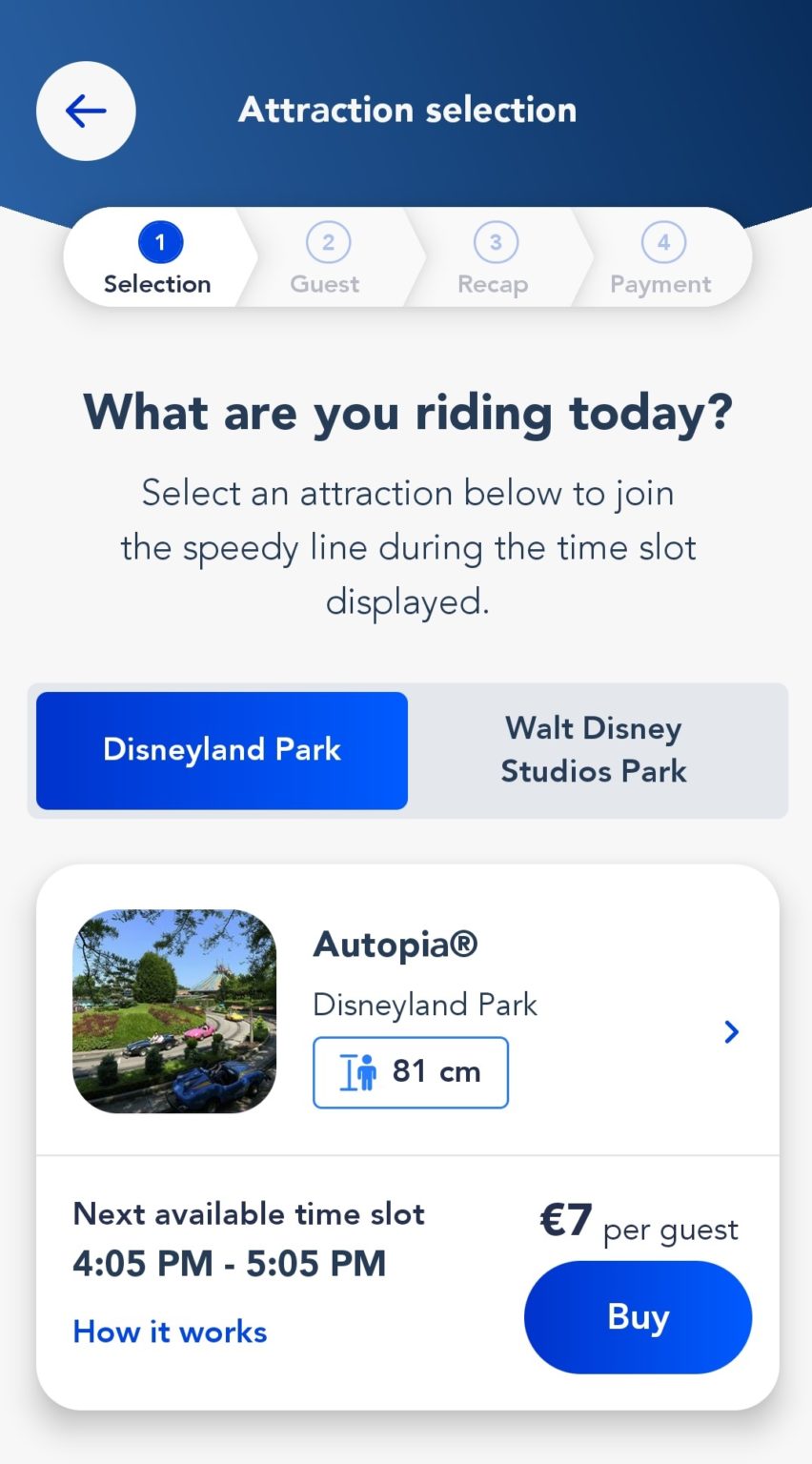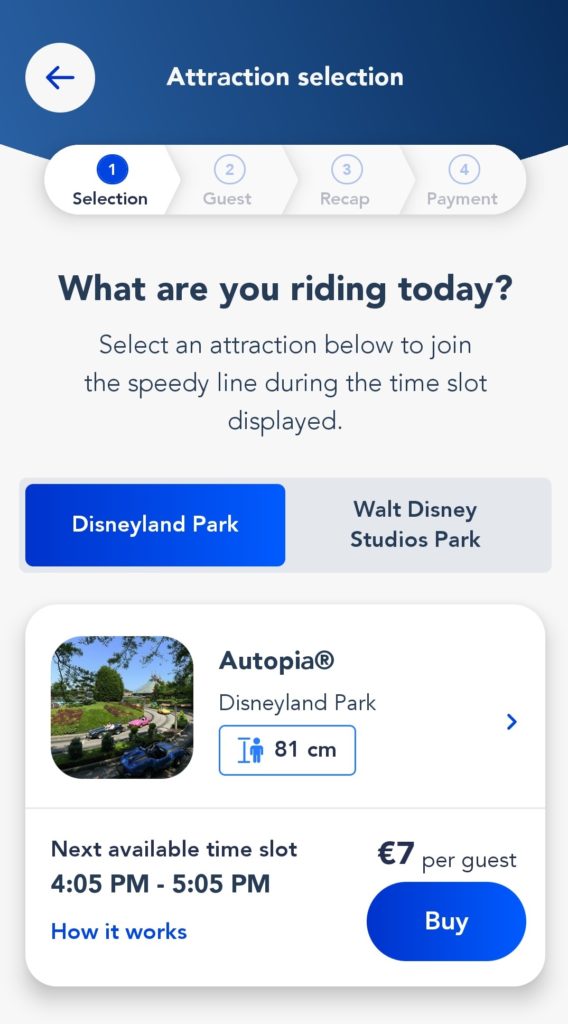 Conditions of use
Your Disney Premier Access is valid on the day of purchase only.
Once you complete your purchase via the app, you can find your QR codes by going to "My Disney Premier Access" and clicking on "Show QR codes".
Each Disney Premier Access is linked to a specific Park Ticket and can only be used by that Ticket holder. It cannot be transferred to another Guest.
You may buy a maximum of 3 Disney Premier Access for each attraction per Guest per day, and up to 12 Disney Premier Access for one attraction and one time slot at a time, depending upon availability. There are a limited number of Disney Premier Access available for each time slot.
A Disney Premier Access is valid for a single use only for a chosen attraction at a given time slot and on the date of purchase.
Children under three do not need a Disney Premier Access to join the dedicated line. They must however be accompanied by an adult who has Disney Premier Access.
Please check height restrictions for each attraction.
If an attraction closes during your time slot, you will receive a new Pass in the "My Disney Premier Access" section of the app. You can wait to see if the attraction re-opens or use your new Pass to access the Disney Premier Access line for any other eligible attraction, at any time (no time slot)*. *Check your new Pass in the app for a list of eligible attractions.
You can only buy Disney Premier Access for one attraction at a time. To buy for another attraction, simply start another purchase and select the attraction you want to ride to see if there are any time slots available.