Indiana Jones has become an essential character in the cinema.
Bio express :
Indiana Jones
First appeared in 1981
1981: first film "Raiders of the Lost Ark"
1992-1993: the television series
1989: novelisation of the films
Indiana Jones is a character created from scratch, his biography is therefore fictional
Picasso, Roosevelt, Freud, Dracula and many others met during his adventures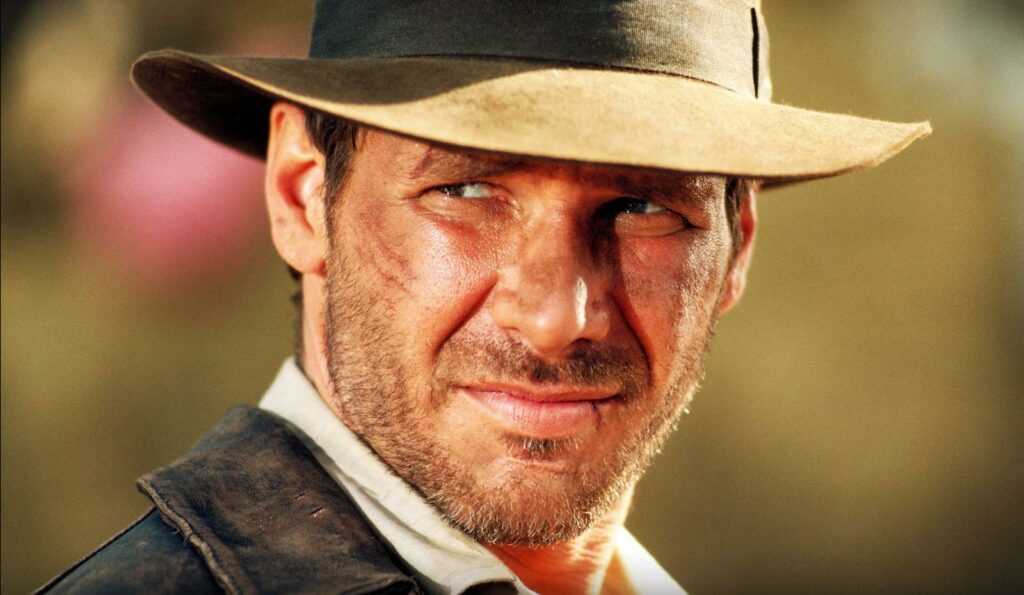 In details :
Indiana Jones is a fictional character who first appeared in 1981 in the film "Indiana Jones and the Raiders of the Lost Ark". Several films followed, as well as a TV adaptation and novels.
The character of Indiana Jones was created by the director, writer and producer George Lucas. Although he originally chose the name Indiana Smith, it was his friend Steven Spielberg who recommended that he change it to Indiana Jones.
The character of Indiana Jones is special in that, although he is completely fictional, he regularly encounters characters who actually existed.
Indiana Jones, its history:
Indiana Jones was born on 1 July 1899 in New Jersey as Henry Walton Jones Junior. His father was a professor of medieval literature. He had a dog named Indiana and it was in 1905 that the young boy decided to change his name to that of his dog in order to differentiate himself from his father. From 1908 onwards, Indiana followed his father who gave lectures all over the world. He did not receive the traditional schooling, but was taught by a tutor.
During a trip to Egypt where her father is giving a lecture at Cairo University, Indiana and her tutor go to visit the Pyramids. Their guide, feeling underpaid, decides to abandon them on the spot. Indiana and her tutor then meet Thomas Edward Lawrence, known as Lawrence of Arabia, who confides that he is about to open and discover a tomb. This was the beginning of Indiana's passion for archaeology.
In 1912, Indiana's mother died of scarlet fever and he moved with his father to Utah. He became a scout and went on a camping trip, where he was confronted by looters and his adventures led him to confront a lion and to fall into a pit full of snakes (this is where his phobia comes from).
A traveller and adventurer
In 1916, while visiting his family in New Mexico, he was captured by Mexican revolutionaries and owed his salvation to Pancho Villa.
After spending some time in Ireland, he and his friend Rémy were recruited by the Belgian army and left for Le Havre to take part in the First World War. Indiana enlists under the name of Henri Défense.
He and his friend are sent to the trenches where they experience all the atrocities of war. Indiana asks to be let out of the trenches. He becomes a courier but sabotages his own motorbike to override an order that would have caused many deaths. He immediately goes back to the trenches.
At the end of the war, he moved to Paris where he had an affair with Mata Hari. She advised him to go to Africa to take part in the war. He left with his friend Rémy in November 1916. He was promoted to lieutenant and became a leader of men. His unit was struck by illness and Indiana decided to withdraw from the war. He returns to France where he joins the secret services with Rémy. Their missions separate them. After several missions in Eastern Europe, Indiana left again for Cairo and in 1920 he was admitted to the University of Chicago where he took archaeology courses.
He graduated in 1922 and returned to France to study linguistics at the Sorbonne University.
His university career ended in 1925 and he travelled the world. His adventures took him everywhere: to Mount Arat, India, Easter Island… He met thugs, UFOs, dinosaurs…
In his adventures, Indiana is dressed in his signature outfit: a leather jacket, canvas bag slung over his shoulder, brown hat and whip at his waist. In everyday life, he wears a business suit and glasses.
On the big and small screens
From the start, Spielberg was convinced that Harrison Ford should play the hero on screen. George Lucas, on the other hand, had some reservations: he feared that the role would be confused with the character of Han Solo from the Star Wars saga, which Ford also played. The casting decision was made for Tom Selleck, but he finally had to refuse the role: his contract for the Magnum series prevented him from becoming Indiana. Spielberg then managed to convince Lucas that Harrison Ford was right for the role.
film series :
1981: Indiana Jones and the Raiders of the Lost Ark
1984: Indiana Jones and the Temple of Doom
1989: Indiana Jones and the Last Crusade (with River Phoenix as the teenage Indiana
2008: Indiana Jones and the Kingdom of the Crystal Skull.
Although played by the same actor, there have been 3 different voice actors in France for the character of Indiana.
On television, Correy Carrier played Indiana in the series "The Adventures of Young Indiana Jones" in 2002-2003
The character has also been used in a number of video games. Some have even been developed by the Lucasart company.
The films have also been adapted into novels and children's books and even into comic books!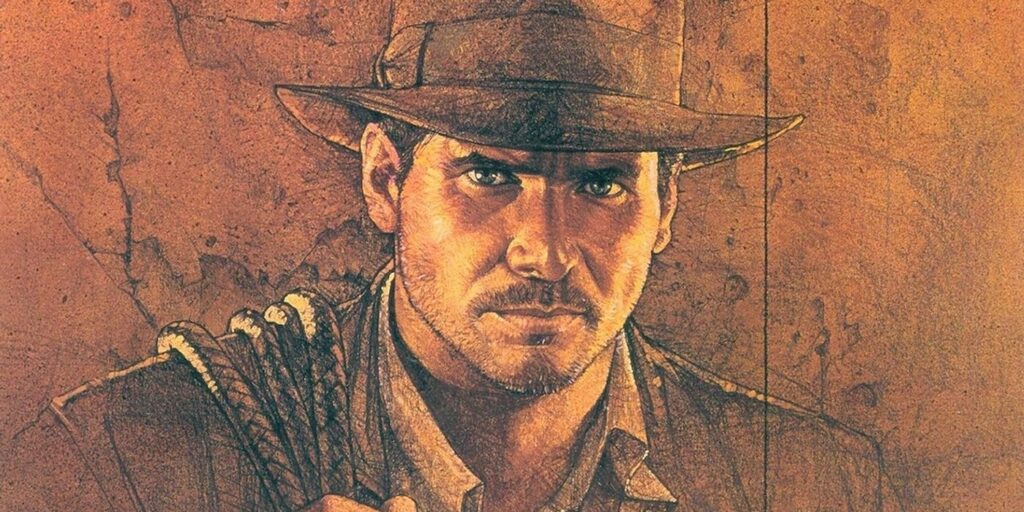 Indiana Jones, from cinema to theme parks
The Disney parks have also adapted attractions in the name of the character. These attractions are grouped under the name of Indiana Jones adventures. The forbidden eye" was introduced in California in 1995. The attraction was duplicated for the Tokyo park but was named The temple of the cristal skull. The Florida park presents a show with multiple stunts under the name of Indiana Jones Epic Stunt spectacular. As for our French park, we are familiar with the Indiana Jones and the temple of peril attraction!