For 5 evenings only, the Walt Disney Studios Park organised a show broadcast on the Hollywood Tower Hotel, all set to lively music, called the Magic Over Disney.
The first two performances took place on 7 and 9 November, followed by three more on 19, 23 and 25 January.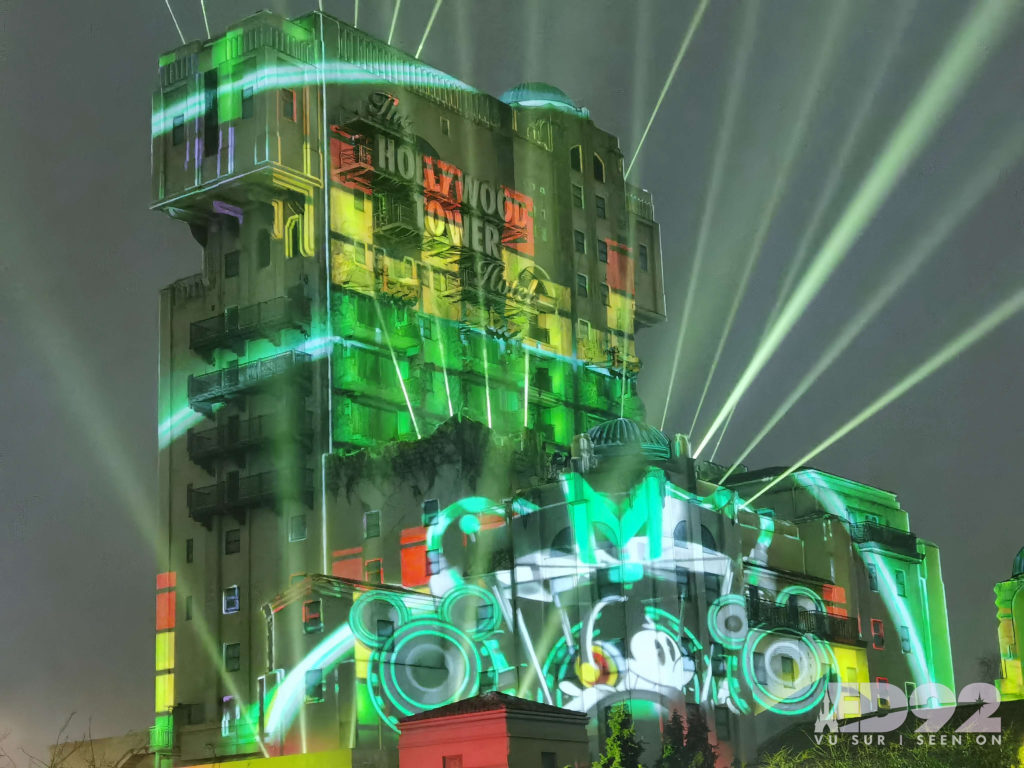 Magic Over Disney : DANCING WITH THE STARS
DJ Mickey Mouse borrows the turntables and remixes some classics from the Disney studios. The tone is set from the start. The colours follow one another on frenzied beats.
Characters appear throughout the show (the Genie from Aladdin, Marie from the Aristochats, Miguel from the film Coco, …). They are all there to play you the classics in a very danceable version.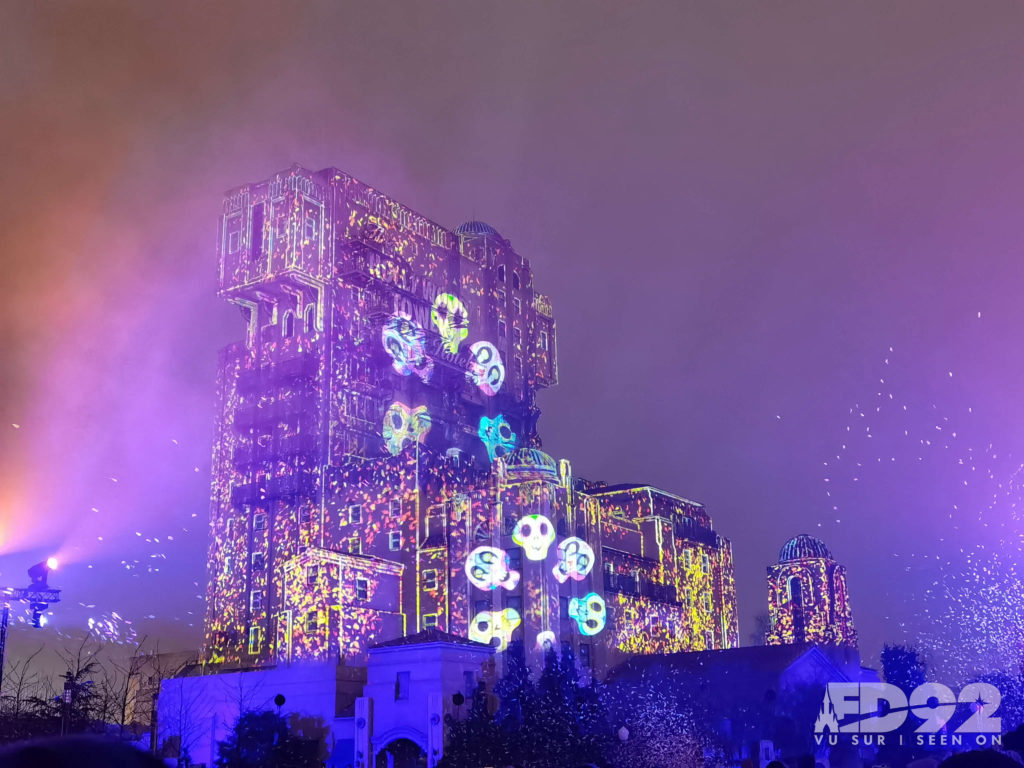 Magic Over Disney : FLASHDANCE
The show hypnotizes us with fireworks on the Hollywood Tower Hotel as well as on the ground and with very colourful and flashy mapping. The effects are quite successful, we end up not recognizing the attraction that is hidden behind this giant dance floor.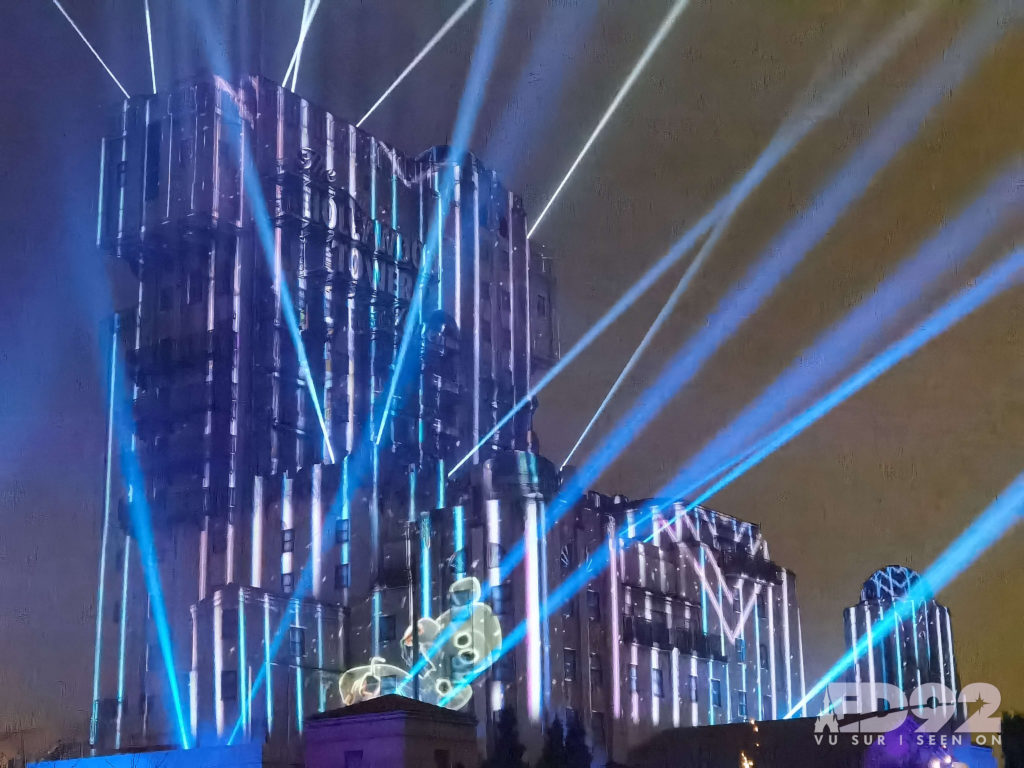 My opinion :
I have a rather positive opinion. It's good to finally see something else in the very sad Walt Disney Studios Park. We want more of it.

TOP:
Finally, some animation at Walt Disney Studios Park
'Giant dance floor' atmosphere
The pyrotechnic effects on the ground and the mapping are very well done
FLOP:
The length of the show (only about 10 minutes)
The pyrotechnic effects on the tower which do not, in my opinion, create a "WOUAHHH" effect