EXPRESS BIO:
Mulan
Heroine of the film: Mulan released in 1998
She is 16 years old
She is originally from China where she lives in a house with her parents and grandmother
She is in love with Captain Li Shang
Her adversary is Shan-Yu, leader of the Hun army
Her friends are: Little Brother (his dog), Mushu (the dragon), Cri-Kee (the lucky cricket), Khan (her horse), Ling, Chien-Po and Yao.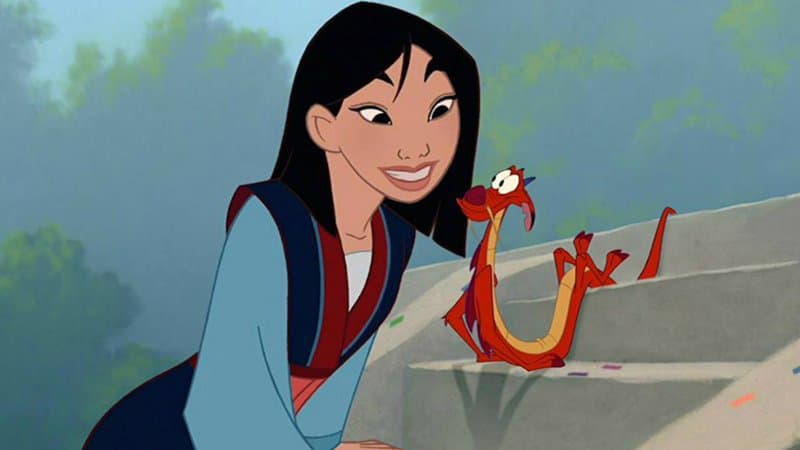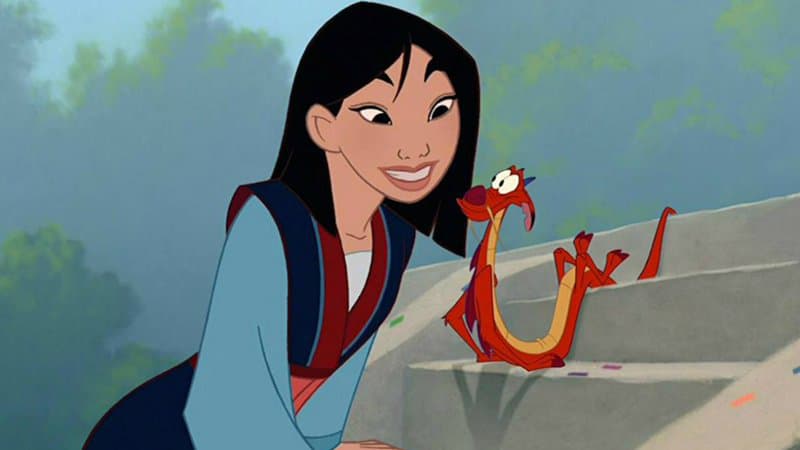 IN DETAIL:
Mulan is the main character in the film Mulan, released on June 19, 1998 in the United States (16 October, 1998 in the UK and November 25, 1998 in France).
Mulan is the 54th animated feature film and the 36th animated Classic from Disney Studios.
The film was produced by Walt Disney Production.
It was directed by Barry Cook et Tony Bancroft.
The music was composed by Jerry Goldsmith.
The songs were written by David Zippel (lyrics) and Matthew Wilder (music).
The story is inspired by the Chinese legend of Hua Mulan who would have lived between the 3rd and 4th Centuries in Northern China.
The animation of Mulan was entrusted to Marc Henn and Tony Bancroft.
Tony Bancroft imagined Mulan based on his own daughters. He wanted her to be a different and unique Disney heroine, a strong and independent woman whose fate would not depend on a man.
It is the Chinese-American actress Ming-Na Wen who lends her voice in the original version. In France, the voice of Mulan was dubbed by Valérie Karsenti.
Mulan is a young girl devoted to her family but she does not find her place to honour them. She stays away from the roles reserved for young girls of her time and finds her way in self-sacrifice and courage by taking on the appearance of a soldier in order to fight in her father's place and save her country.
She wears several outfits throughout the film: at the beginning, we see her in a pale yellow Chinese dress with an almond green overcoat, a blue corset and a red belt. Then when she has to present herself to the matchmaker, she is made up and is dressed in a traditional hanfu of several colours: pink, mauve and blue. When she decides to take on the appearance of a soldier, she assumes the armour of her father who served in the Chinese imperial army. We also see her in a training outfit in beige and almond green. Then at the end, we find her in a dress in pink and blue colours.
Mulan is a young Asian girl who respects tradition, but is not conventional. She is a brave and courageous girl.
Her friends are: Little Brother (his dog), Mushu (the dragon), Cri-Kee (the lucky cricket), Khan (her horse), Ling, Chien-Po and Yao (her three army companions).
She is part of the Disney Princess franchise.
She appears in the film Ralph Breaks the Internet alongside the other Disney princesses.