By Valentin
Pinocchio is a film by Robert Zemeckis released on 8 September 2022 on Disney+, for the Disney+Day. It is part of the line of "live action" films through which Disney revisits some of its greatest classics. Some versions of these remakes depart from the original material. This is the case with Tim Burton's Alice in Wonderland, Robert Stromberg's Maleficent or Craig Gillepsie's Cruella. While others seem to have little to tell, such as Bill Condon's Beauty and the Beast, Jon Favreau's The Lion King or Guy Ritchie's Aladdin. This adaptation falls into the latter category. The studio clearly chooses to adapt its 1940 animated classic and not Carlo Collodi's original work.
Pinocchio: An unoriginal story
The film is clearly trying to ride the waves of nostalgia that are currently plaguing the film and TV world. There are no major changes in the story. The few changes are in response to the remarks often made about the animated feature film. They don't really impact the story and integrate new characters, whose narrative arc doesn't impact the original story.
The new characters, poorly exploited, could have been interesting but they are only pawns. They allow the film to be stretched to 1h45 compared to the 1h28 of 1940. The rest of the characters that we find here are only pale copies of their original version, whose appearances are moreover truncated.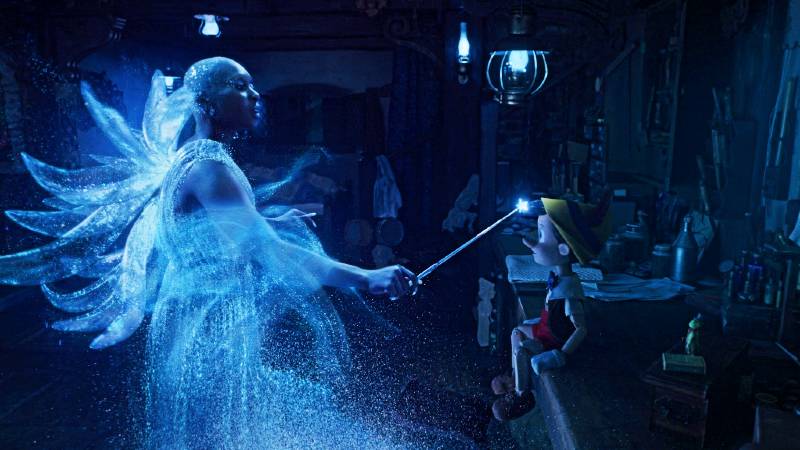 Uneven special effects in Pinocchio
The film's special effects are particularly uneven. We go from sumptuous images to very badly integrated green backgrounds. The inlay of the title puppet sometimes leaves something to be desired, especially when Geppetto lifts it. It is hard to believe that he is actually wearing it. In itself, the characters are well done but their integration in the image sometimes leaves something to be desired. What saves the film is the director's touch with some magnificent shots.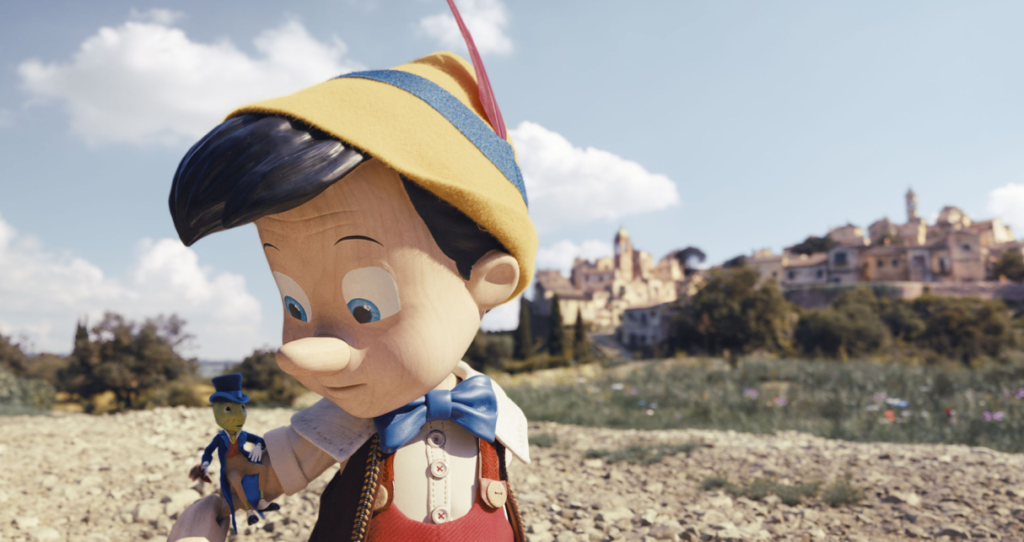 Songs
Another moment where we play with nostalgia in the film is with the songs where we find all the songs from the 1940 film or almost all of them more or less well staged. They are however faced with original music which unfortunately do not make the weight and are easily forgettable. It is worth noting that the main song Quand on prie la bonne étoile seems very short. Whereas in the 1940 film it was played at the beginning of the film and lasted more than 2 minutes, here it is shortened to integrate it into the action of the story. 
To conclude,
Pinocchio is a passable film that doesn't try to be a remembered film at any point but tries to ride on the nostalgia of its predecessor without making much effort. 
See also our other review of the film!