Every fan of the Marvel saga knows the character of Iron Man. But what do you know about the actor who hides under his armor? Discover the portrait of Robert Downey Jr.
Bio express :
Born on April 4, 1965 in New York (USA)
Actor, singer and scriptwriter
Known for playing Charlie Chaplin, Iron Man and Sherlock Holmes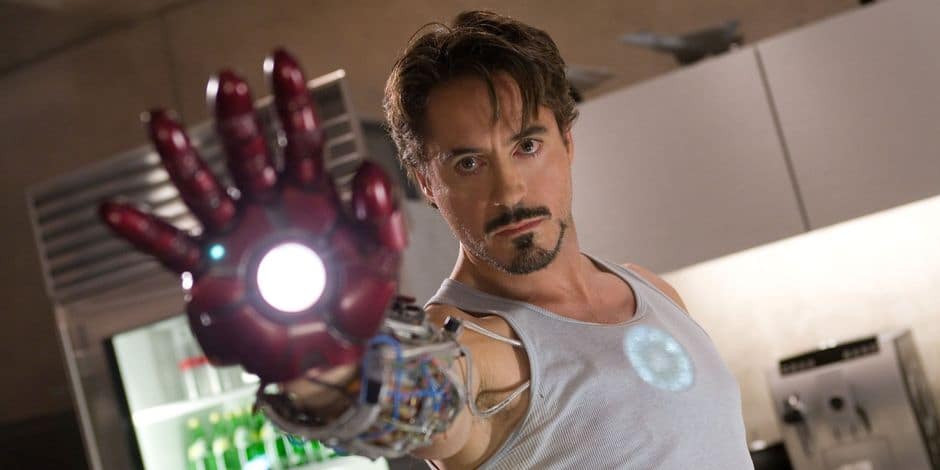 His childhood
Robert John Downey Jr. was born on April 4, 1965 in Manhattan in the Greenwich Village neighborhood. His parents, Robert Downey Sr. and Elsie Ann Ford are also actors. Robert Downey Jr. has an older sister named Allyson.
From an early age, Robert was surrounded by drugs: when he was only 6 years old, his father allowed him to smoke marijuana. Unfortunately, drug use was almost their only connection… Young Robert was also an alcoholic.
Robert Downey Jr. went to Perry House School in Chelsea, Massachusetts, then to Stagedoor Manor Performing Art Training Center and finally to Santa Monica High School in California. Robert, in view of his rather eventful youth, dropped out of college.
The beginning of his career
In 1970, at the age of 5, Robert played alongside his father in the film Pound. In 1985, he signed on for a season of Saturday Night Live, before getting the lead role in the 1987 film The Pick-Up Artist.
That same year, Robert played the character of a drug addict in Snow over Beverly Hills. His performance was noticed, so much so that Robert signed other contracts until sharing the lead with Mel Gibson in Air America in 1990.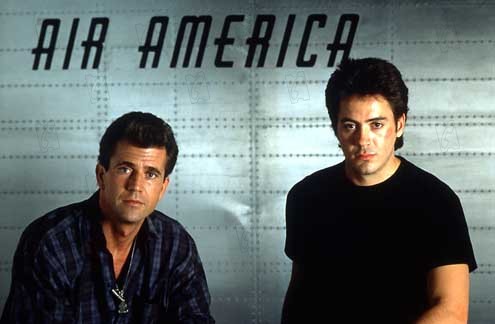 Celebrity
In 1992, the director Richard Attenborough entrusted him with the role of Charlie Chaplin in the film of the same name. His performance allows him to be nominated for an Oscar for best actor.
Unfortunately, his drug and alcohol problems led to him being imprisoned and sent to rehab several times. Nevertheless, he turned in US Marshals in 1997, Premonitions in 1998 and Gothika in 2003.
In 2000, Robert won a Golden Globe for his participation in the series Ally McBeal but the collaboration ended prematurely after his arrest.
Repentance
In 2003, after many rehabs and relapses, Robert finally realizes that he must wean himself off drugs thanks to Susan Levin whom he marries in 2005.
The anecdote is that this realization happened in a Burger King. He was eating a "disgusting" cheeseburger when he thought "something really bad is going to happen". He then gets rid of all the drugs he has by throwing them into the sea. Robert says he has never used drugs since.
Consecration
In 2008, Robert was nominated for a Best Supporting Actor Oscar for Ben Stiller's Thunder in the Tropics.
That same year, Robert Downey Jr. plays the character of Tony Stark in the first part of the saga Iron Man of Marvel Studios. This role allows him to know a worldwide success, so much so that Robert signs for the continuation of the saga.
In 2009, Robert Downey Jr. plays the role of Sherlock Holmes alongside Jude Law. It is a new intercontinental success for the actor!
The following year, he put on the armor of Iron Man again in the second part of the saga, as in 2012 in Avengers and Iron Man 3. At the same time, he plays Sherlock Holmes again the same year.
In 2014, he directed the film The Judge in which he played the role of a lawyer.
From 2015 to 2019, he repeatedly played Tony Stark in the various opuses of Marvel Studios. In all, he embodied 9 times the role of Iron Man.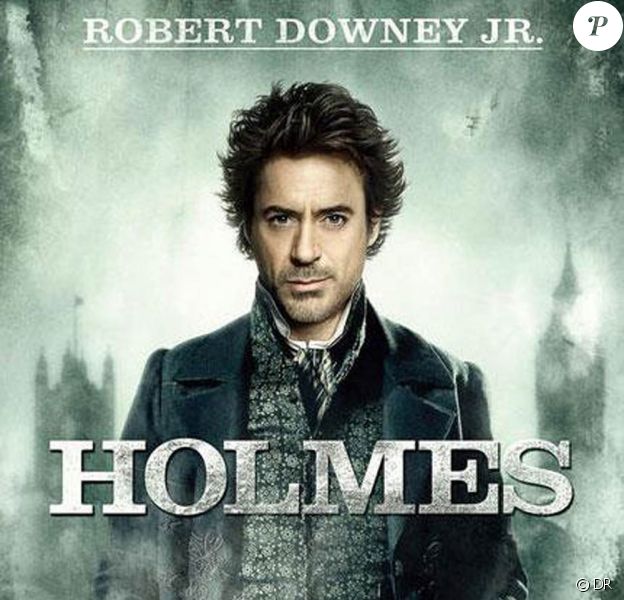 After Iron Man
In 2021, Robert Downey Jr. participates in the filming of The Voyage of Dr. Dolittle, but the film was not acclaimed by critics.
The 3rd Sherlock Holmes movie was supposed to be released on December 22, 2021, but it has been postponed again, we are waiting for a new release date that will be announced soon.