Hello dear friends!
It's the return of DLP Bugle Rewind and we are very happy to be back! Let's get started with the first update of the year.
Summary – 1st to 10th January 2022
Disney park timetables

Disneyland Park
Walt Disney Studios Park

Magic news: Happy New Year 2022!
What's on the menu?
You need them!
Other park news
Follow the construction site

Attractions under construction

Disneyland Park
Walt Disney Studios Park
Shows
Disney Hotels

Zoom in on the fortnight
Anniversaries of the fortnight
Releases of the fortnight
Other Disney news
News from Disney parks around the world

Disneyland Resort – California | U.S.A.

Walt Disney World – Florida | U.S.A.
Hong Kong Disneyland – Hong Kong | China

Other Disney news from around the world
---
Disneyland Paris
---
Disney park timetables
Open from 9.30 am to 8 pm
Except the 8 January (closing at 7 pm) and 9 January (closing at 9 pm)
Extra magic hours: 8.30 am to 9.30 am
Open from 9.30 am to 6 pm
Except the 8 and 9 January: closing at 7 pm
Extra magic hours: the 8 and 9 January from 8.30 am to 9.30 am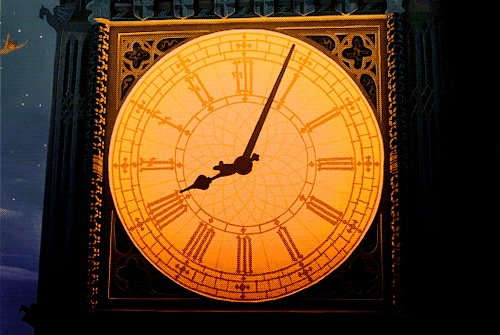 Happy New Year 2022!
Welcome to 2022 !
The DLP Bugle Rewind team wishes you a magical year:

The 2021 cruise has returned to port and the 2022 cruise has weighed anchor! Come aboard this crazy year and may it bring you waves of joy and love. Que vos projets personnels et professionnels tiennent bon la barre. You can touch the sailor's tassel to bring luck! Pour que la croisière s'amuse, soyez entouré de votre famille et de vos amis. In this holiday, we will offer you a few extra stops to wonderful destinations and, above all, no need for a life jacket because we wish you good health that won't sink! Happy New Year!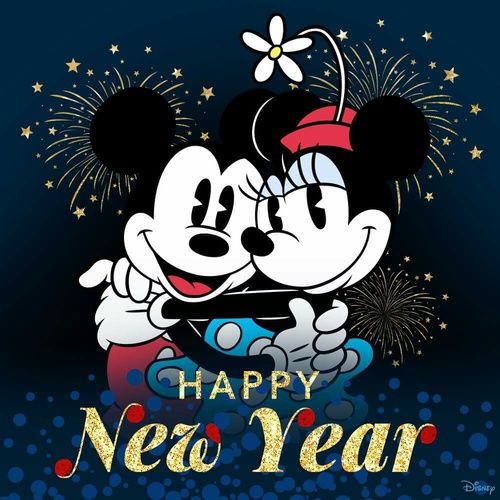 The entire ED92 team would like to send you there sincere good wishes:
« As a new year begins, we are playing the traditional game of greetings.

La team ed92
With Disneyland Paris closed for almost half of the time in 2021, the past year has been a difficult one for the destination, its Cast Members, visitors and fans. For us, we had to use our imagination to renew ourselves and develop concepts and ideas to entertain you, inform you and make you dream every day. We would like to take advantage of this message to congratulate and sincerely thank all our teams. Editors (website, social networks…), reporters, technicians, videographers, moderators and many other functions, all volunteers, essential to the success of this collective adventure every day.
Of course, we don't forget where we come from, let alone why all this exists: You! So, thank you from the bottom of our hearts for your expressions of sympathy for us and for your continued presence day after day. We wish you a wonderful year 2022, full of hope and magic, as the coming months will be full of highlights, including the launch of the 30th anniversary of Disneyland Paris and the inauguration of the Avengers Campus next summer.
»

La team ed92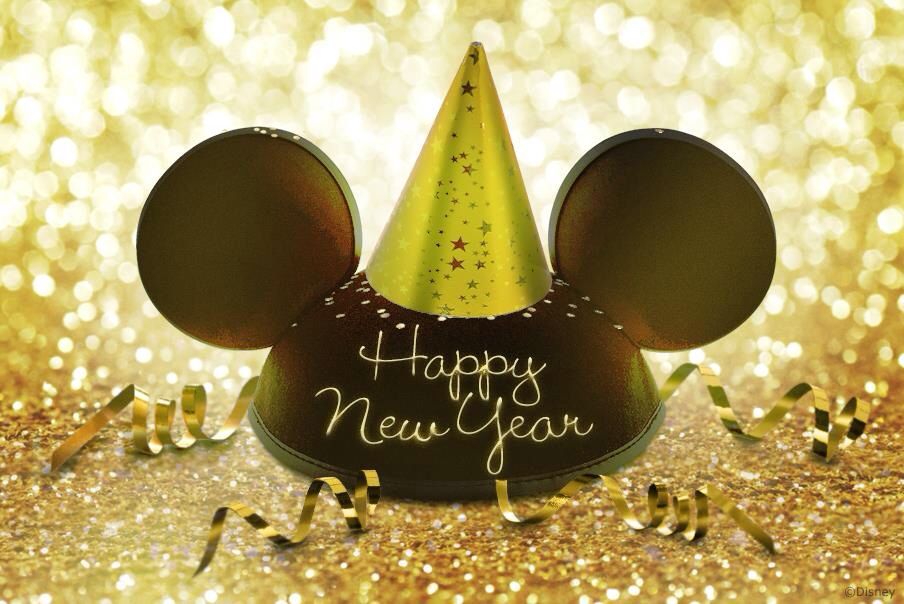 Buzz also wishes you all the best.
« This year, we wish you to laugh, dance and dream even more. »

DISNEY
What's on the menu?
Many sweet treats are available in the park, so it's time for a little snack break!
At Boardwalk Candy Palace, you are now offered « Disneylicieux » macarons with the design of Sleeping Beauty's Castle and certain characters.
The flavours available are: chocolate, vanilla, coffee, caramel, lemon, strawberry and Nutella (2,20€ each).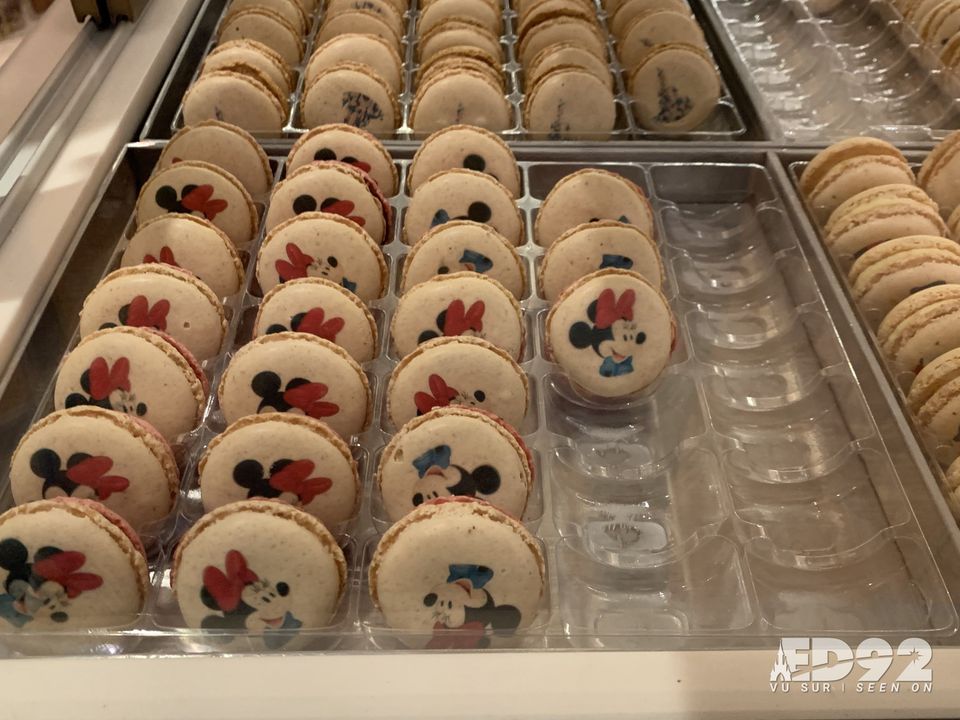 For the third episode of Totalement Toqués, the first assistant chef of the Yacht Club at Disney's Newport Bay Club, Anas Alaoui Mdaghri, invites you to discover the Pavlova, in its vegan version. A dessert which everyone at the table can agree on!
For your information, from the 31 March the dining options will be updated.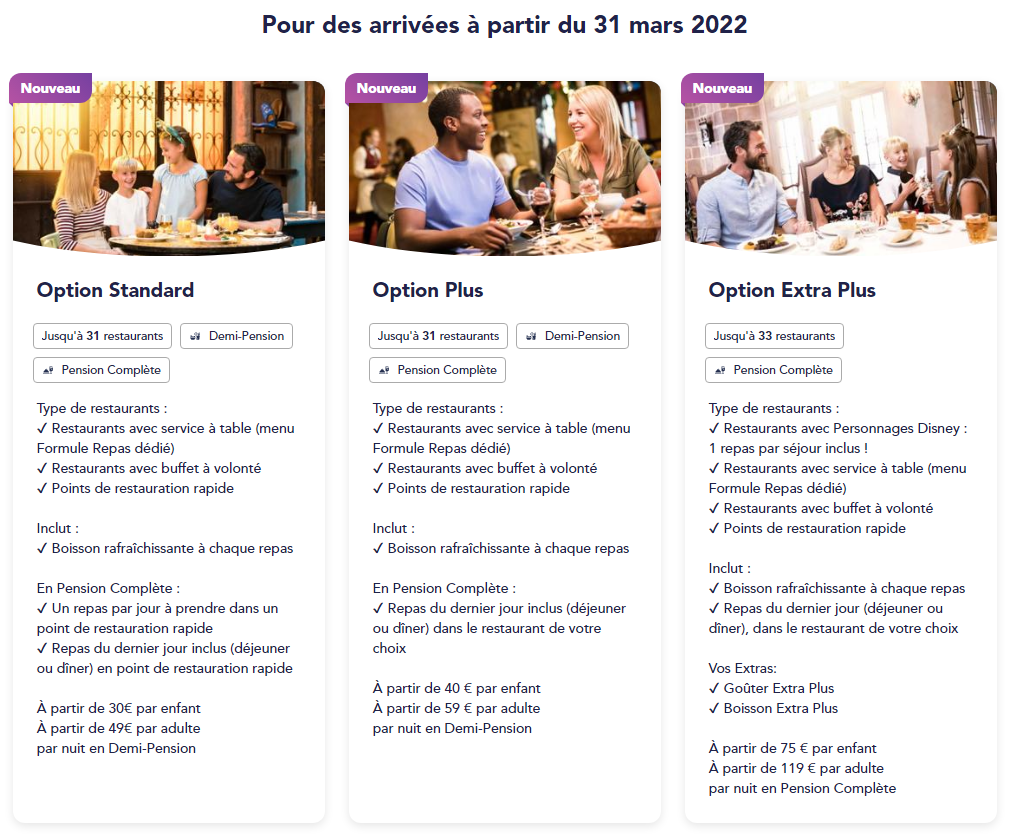 You need them!
The exclusive products from Arribas France for the 50th anniversary of Walt Disney World are available on pre-order exclusively on arribas.fr !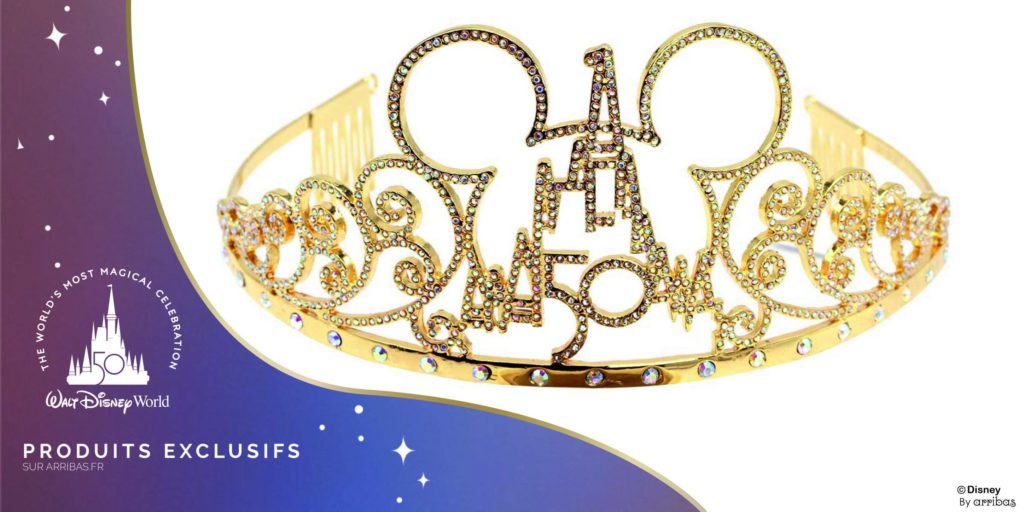 As you know, the former Golf Disneyland Paris became Golf Paris – Val d'Europe on 1 January 2022. The balls which were previously sold there are now available at the resort, such as here at Disney Fashion (4€ each).
In certain boutiques in the park, you can find the Marvel game for all the family.
Are you ready to meet Mickey Mouse: The Main Attraction? Look out for the new collectible series on ShopDisney in 2022.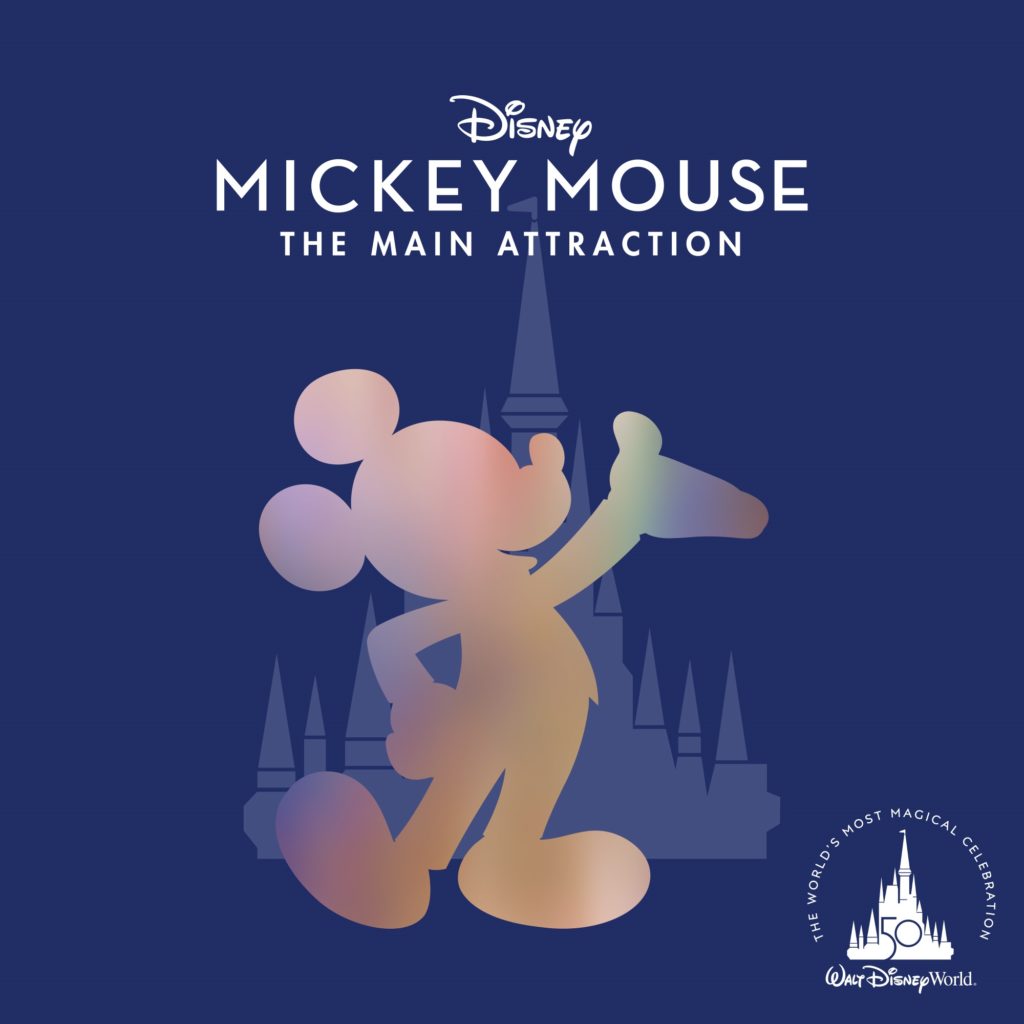 Debuting in 2022, the collectors' reproduction of Phantom Manor (with functional lighting) realised by artist duo Kevin & Jody is coming soon.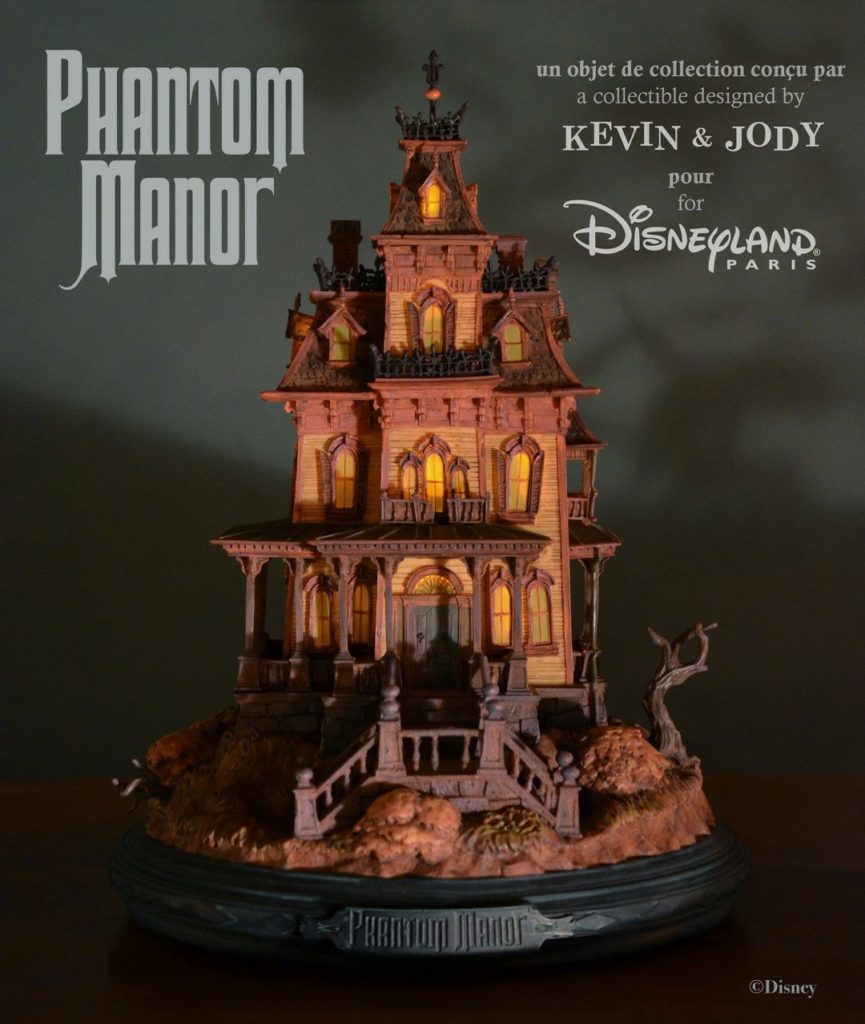 The 30th anniversary story will also begin in the Disneyland Paris shops at the beginning of 2022! The very first products dedicated to the celebration will arrive in mid-January as a preview: a Spirit Jersey sweatshirt, an open edition pin, an adult t-shirt and a child t-shirt.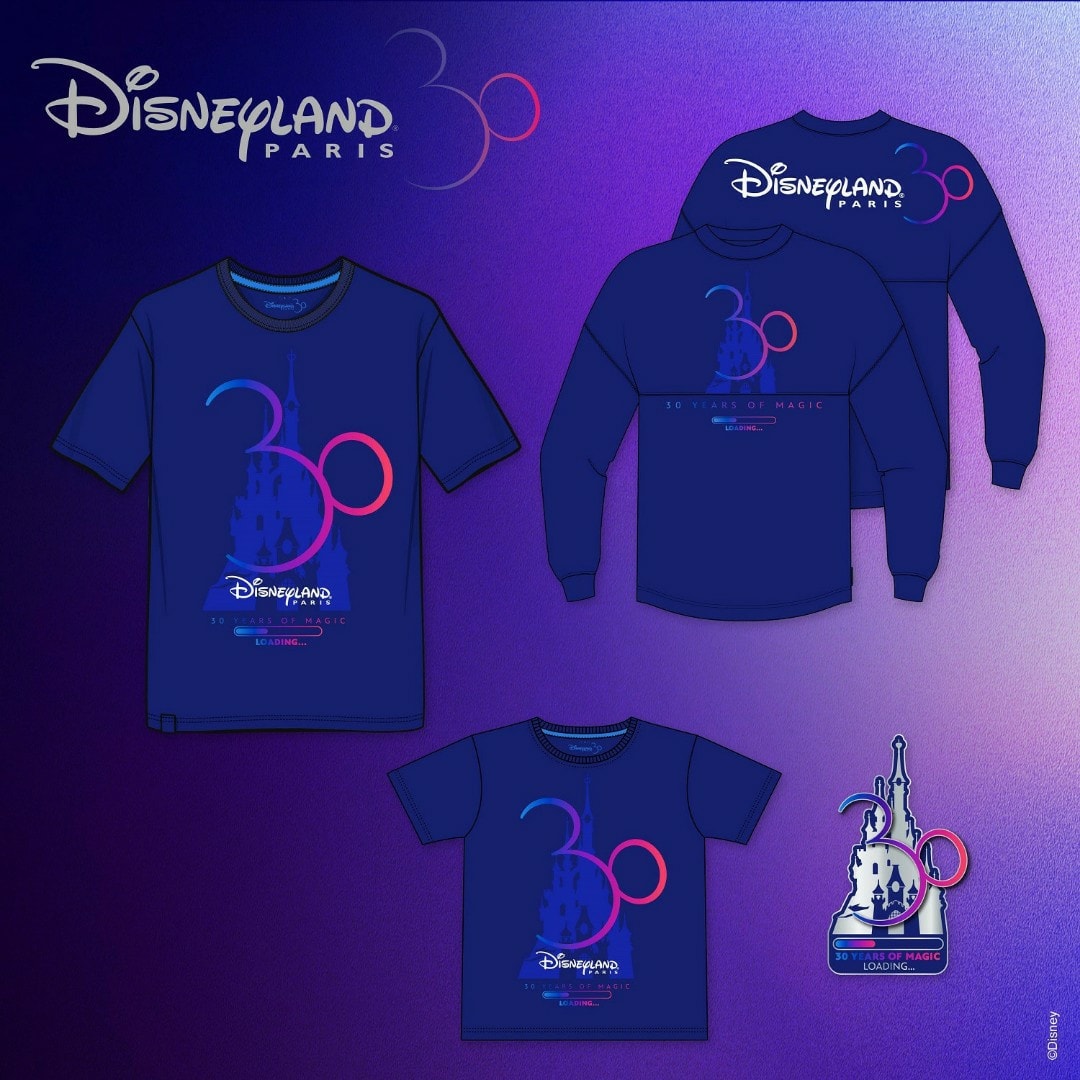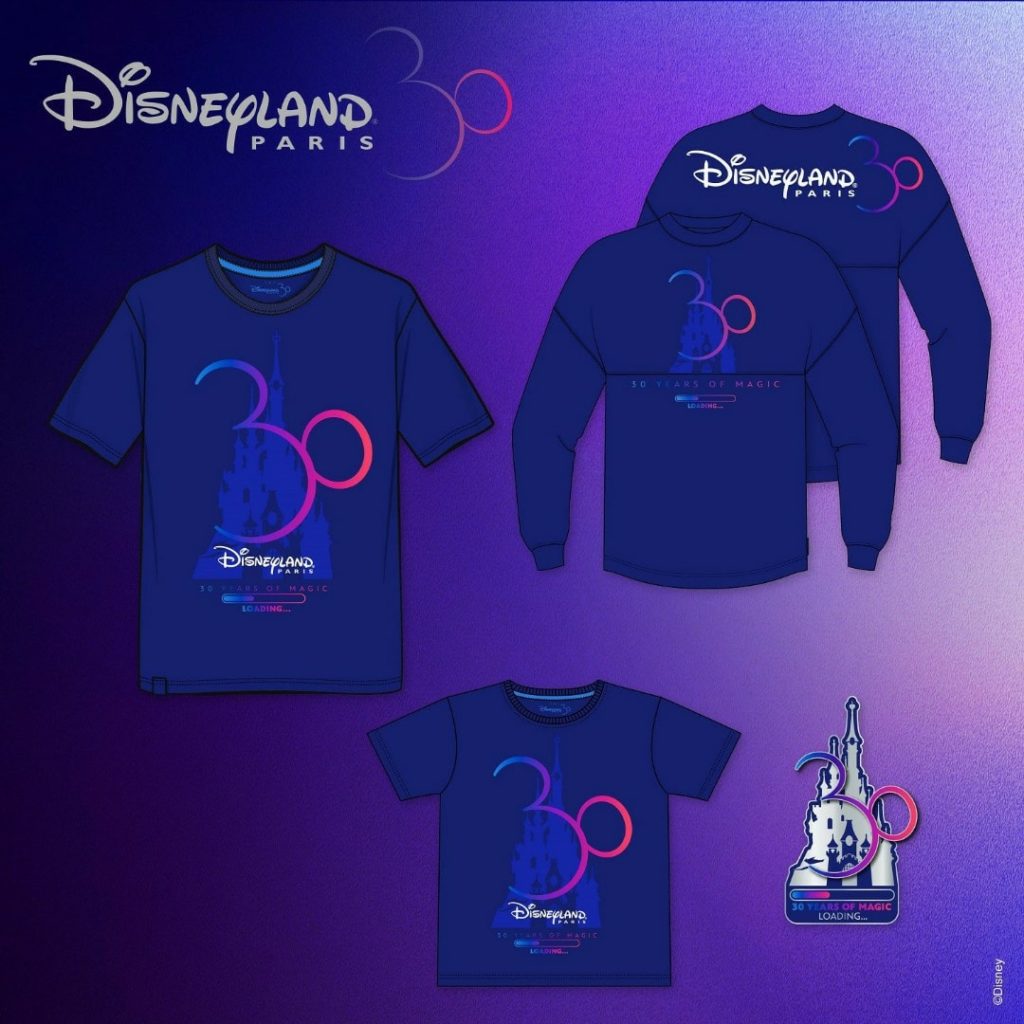 In spring 2022 a Disney Traditions figurine will be released exclusively for Disneyland Paris by the artist Jim Shore, depicting Scrooge McDuck in an iconic Frontierland scene.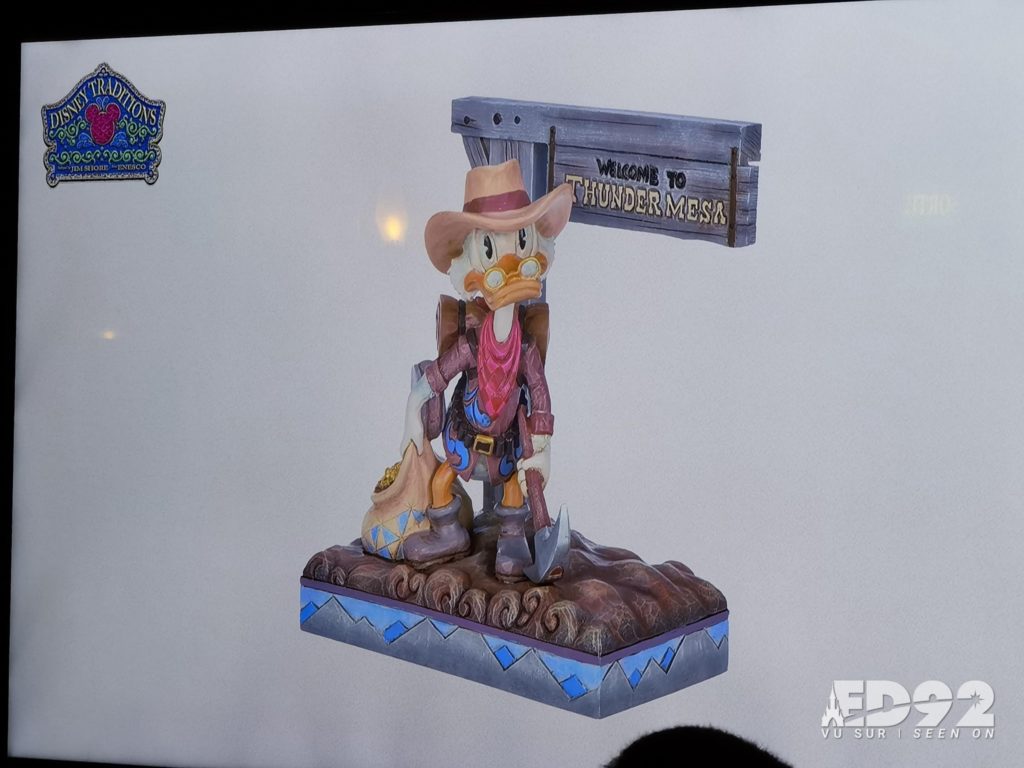 All new attraction posters will be available in February/March 2022.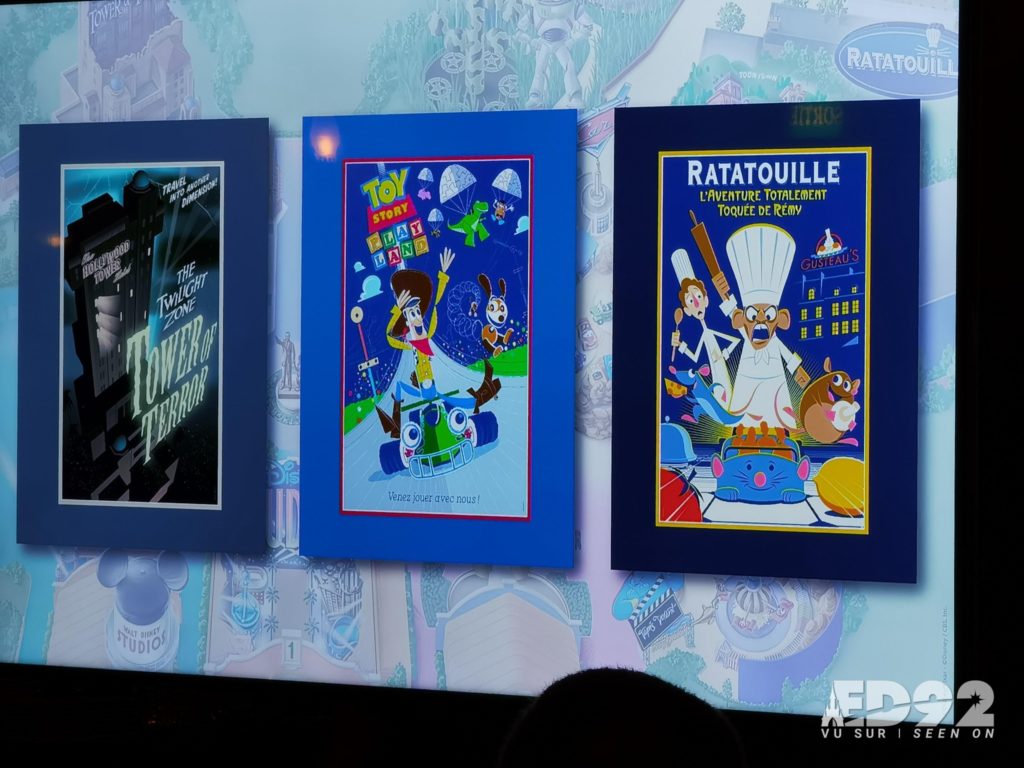 If you can't be there in person, you can send an email to our partner at the following address: DreamShopping@D87.Paris
Complete your order with your complete postal address, the list of items you want and ideally photos of the products. Speed and quality service guaranteed!
Other news from the parks
The opening hours for the Central Reservation Office will be changing as of Tuesday 4 January 2022 :
Monday – Friday: 9.30 am – 7.30 pm
Saturday: 9.30 am – 6.00 pm
Sunday: closed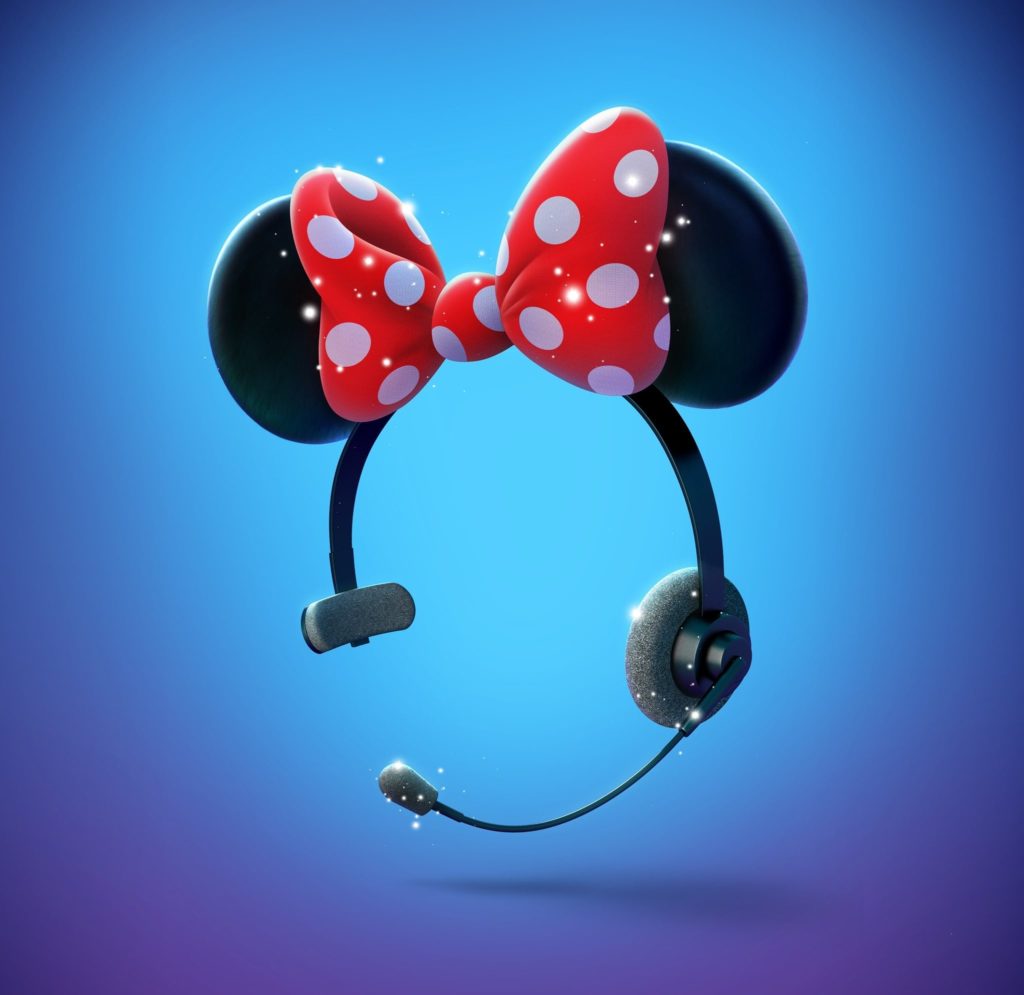 From 14 January 2022, a minimum purchase of €50 per transaction will be required to use the Shopping Service for delivery to your hotel shop. In-store collection will continue to be available free of charge with no minimum purchase.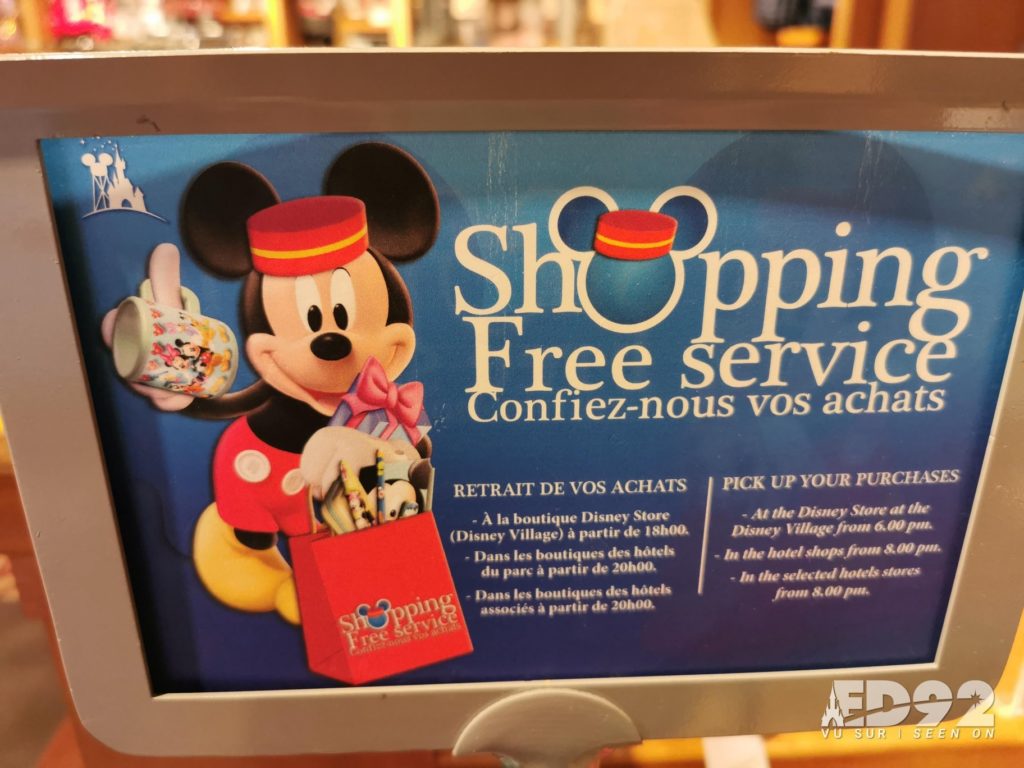 The head of the Annual Pass programme made several announcements in late December:
The 30th anniversary programme arrives in the next few weeks.
Programming of an Annual Anniversary Pass evening on 25 March. On the programme: retrospective of the last 30 years with old shows from 1992. Rare characters in photo rental. Evening reserved for Magic Plus and Infinity passes. Possibility to invite 2 companions.
Doctor Strange screening at Studio Theater in May (Infinity Pass exclusive).
Screening of Buzz Lightyear in June (exclusive to Infinity Pass).
February: launch of "Annual Pass Showtime", a programme about the parks. The programme will feature old artwork, shows and new creations every first Friday of the month. It will be recorded in the Studio Theatre and visitors will be able to participate.
The Disneyland Paris Pride event returns on 11 June 2022 at the Walt Disney Studios Park from 8 pm to 2 am after two years of cancelled events. Tickets will go on sale in early 2022.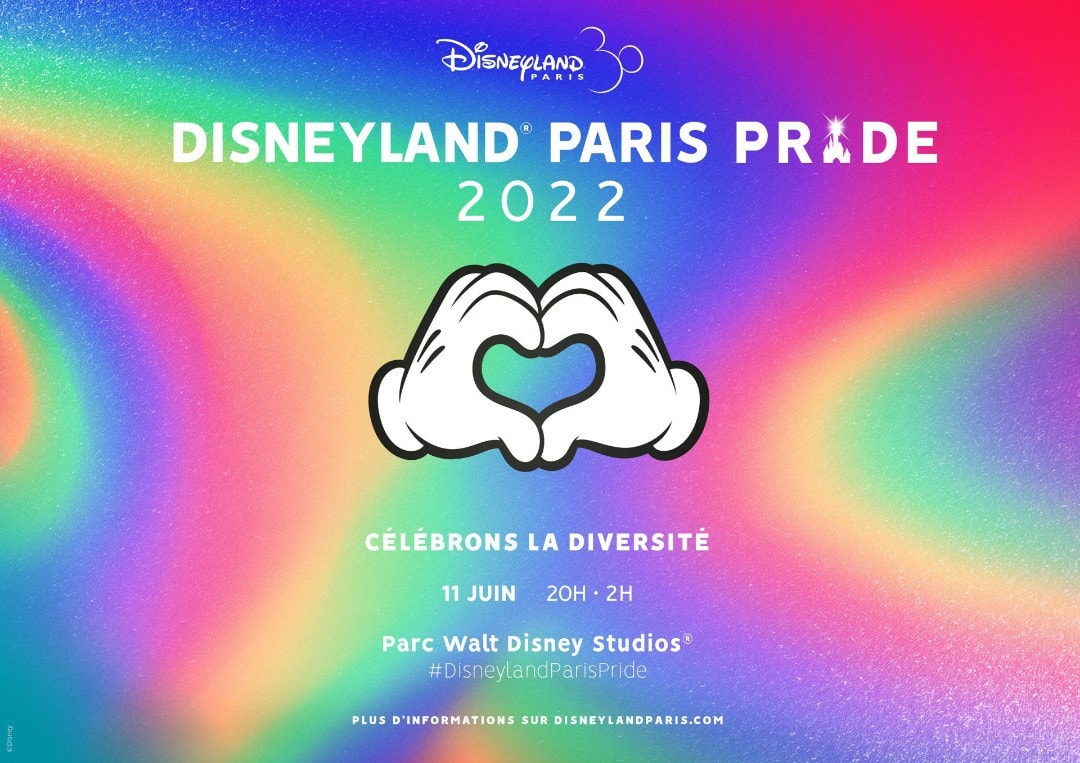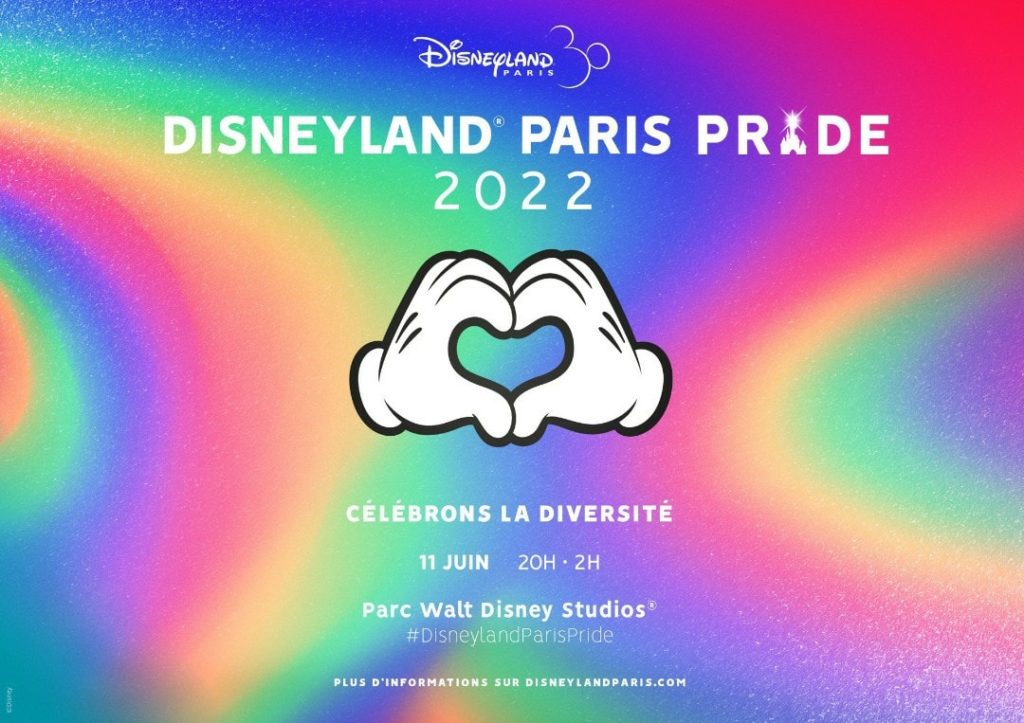 Giona Prevete left his position as Disneyland Paris ambassador at the beginning of the year and is now continuing his career as "Communication Project Leader". We wish him all the best in his new position at Disneyland Paris.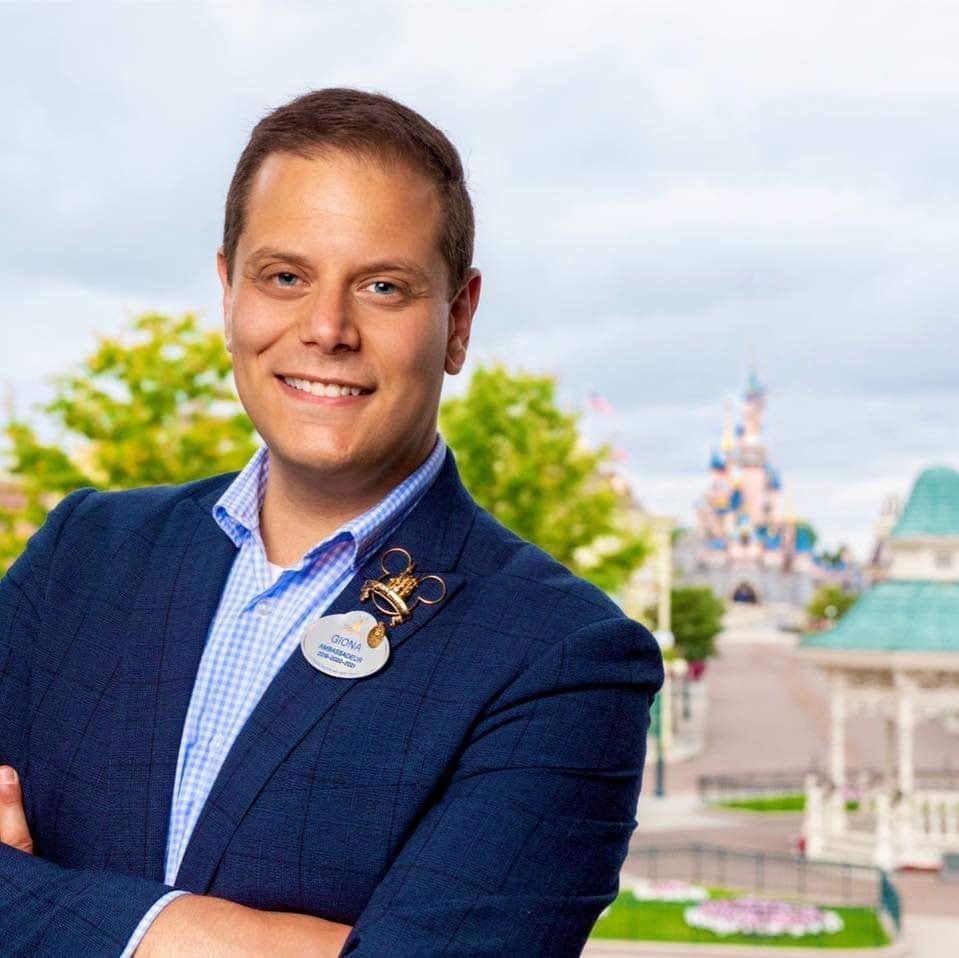 Follow the construction site
Whether it's for the safety or well-being of its visitors and Cast Members, Disneyland Paris works tirelessly to have the most beautiful destination in Europe!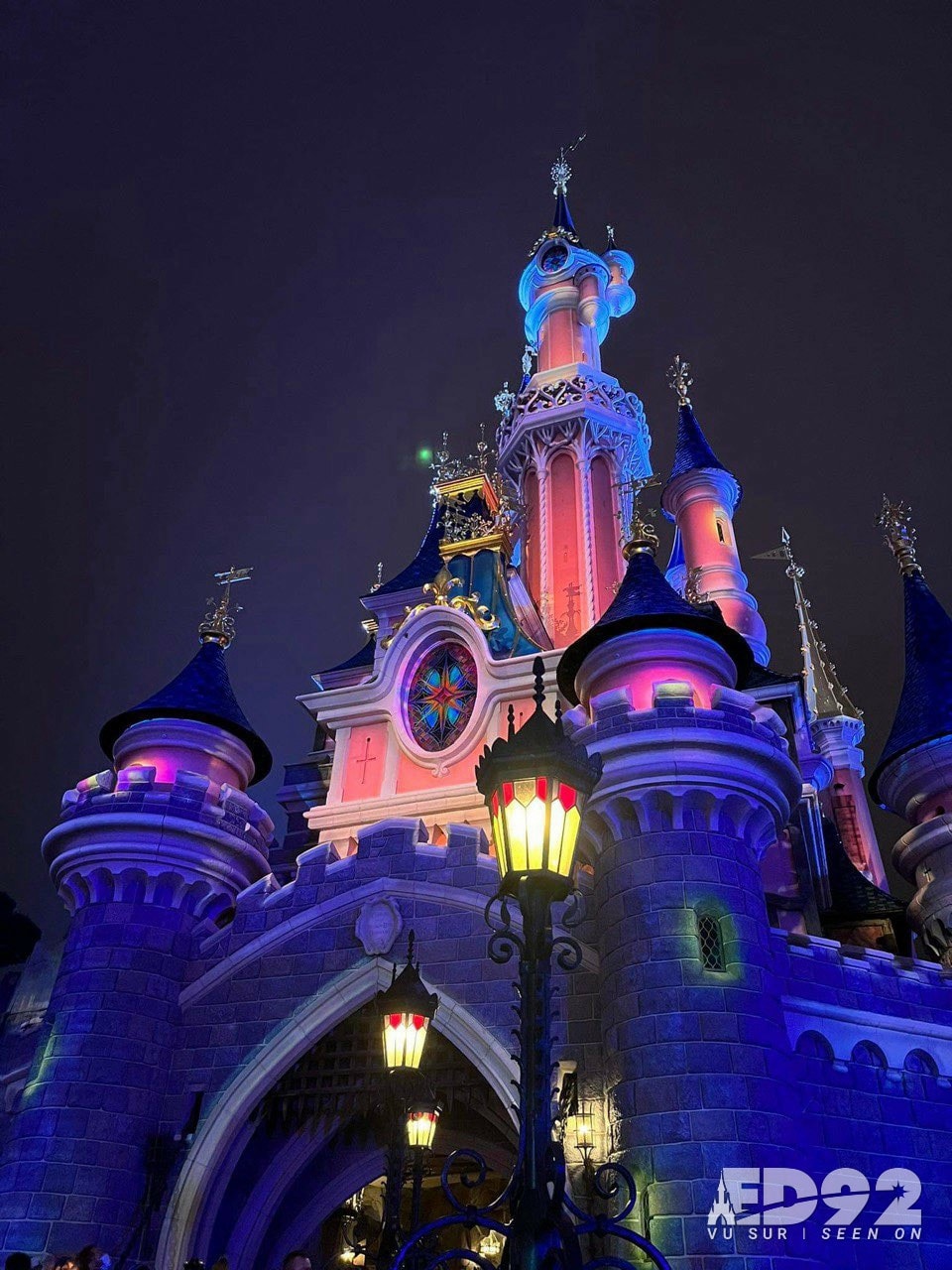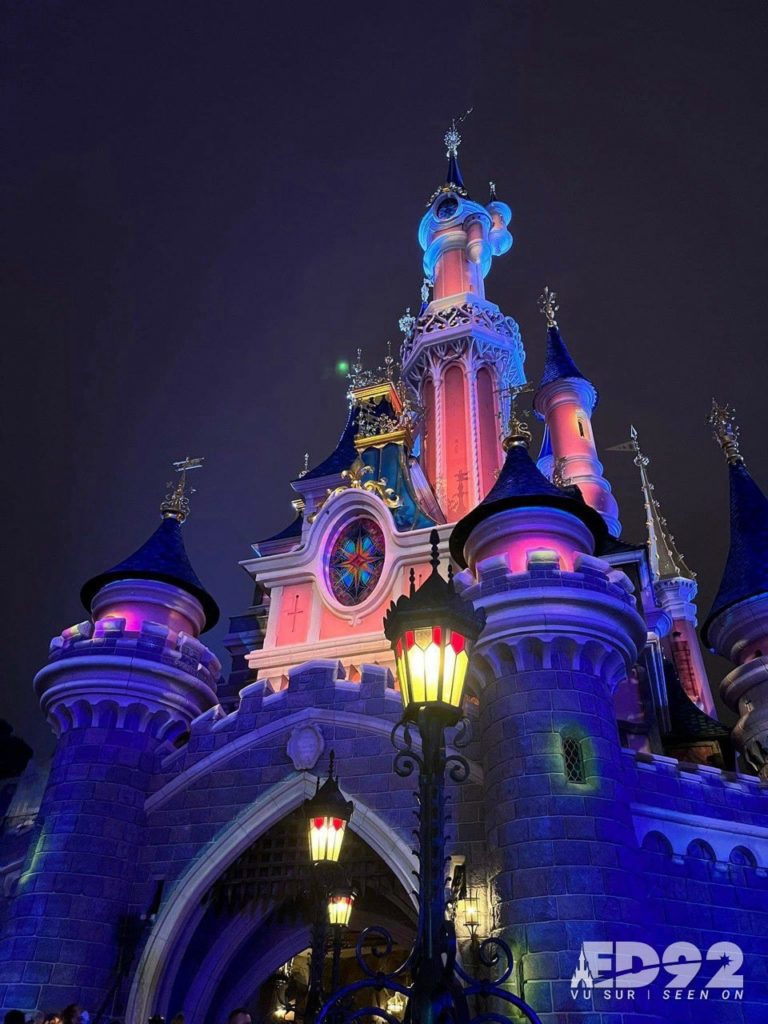 After 12 months of renovation, Sleeping Beauty's Castle is more resplendent that ever! The year 2021 has been unprecedented, with the achievement of the largest renovation in its history.
Follow the renovation of the Disneyland Hotel courtesy of our articles here and here.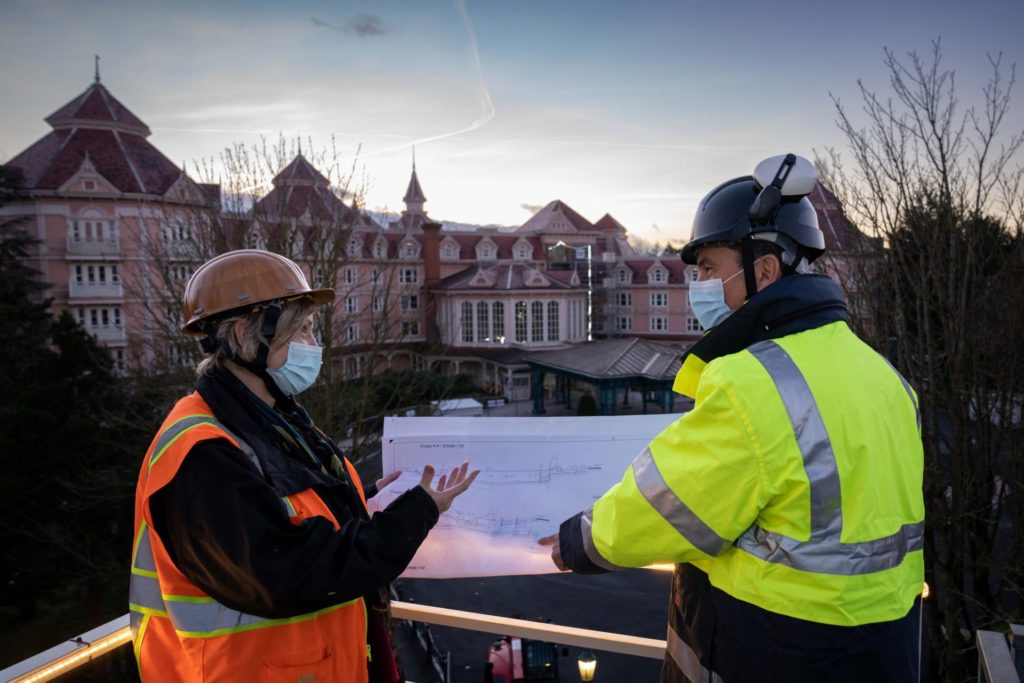 Attractions under construction
Disneyland Park
It's a Small World (unknown duration)
Le Pays des Contes de Fées (from 10 to 13 January inclusive)
Alice's Curious Labyrinth (from 10 to 28 January inclusive)
Le Carrousel de Lancelot (from 17 January to 4 February inclusive)
La Tanière du Dragon (from 10 January to end of the month minimum)
Casey Jr. – Le Petit Train du Cirque (from 10 to 13 January inclusive)
Big Thunder Mountain (from 10 to 14 January inclusive)
Rustler Roundup Shootin' Gallery (closed throughout the month of January minimun)
Thunder Mesa Riverboat Landing (from 17 January throughout the month of January minimum)
Pirates of the Caribbean (from 17 January to 4 Feruary inclusive)
Les Mystères du Nautilus (closed all month)
Walt Disney Studios Park
Crush's Coaster (from 3 January to early February)
Avengers Campus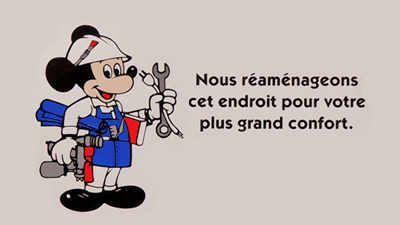 Shows
Disney Illuminations (night time show): suspended from 3 January 2022 for 3 weeks minimum
Le Roi Lion et les Rythmes de la Terre: suspended from 10 January to 22 February 2022 inclusive
La Fabrique des Rêves de Disney Junior: suspended from 10 January to 18 February 2022 inclusive
La Reine des Neiges | Une invitation Musicale: suspended from 3 January 2022 for 3 weeks minimum.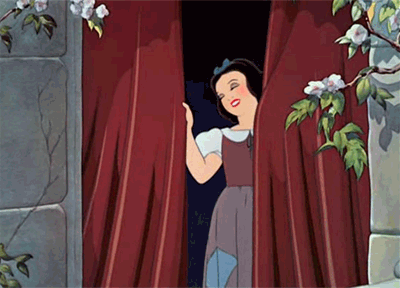 Disney Hotels
Davy Crockett Ranch (winter closure until 31 March 2022 inclusive)
Disney's Sequoia Lodge swimming pool (closed between 18 January and 27 May 2022 inclusive)
Table service only at bars in the resort from 3 January for 3 weeks minimum
Disneyland Hotel (undetermined closure)
If you want another Disney hotel, we recommend the Hollywood Tower Hotel, promise, there is always room… 😉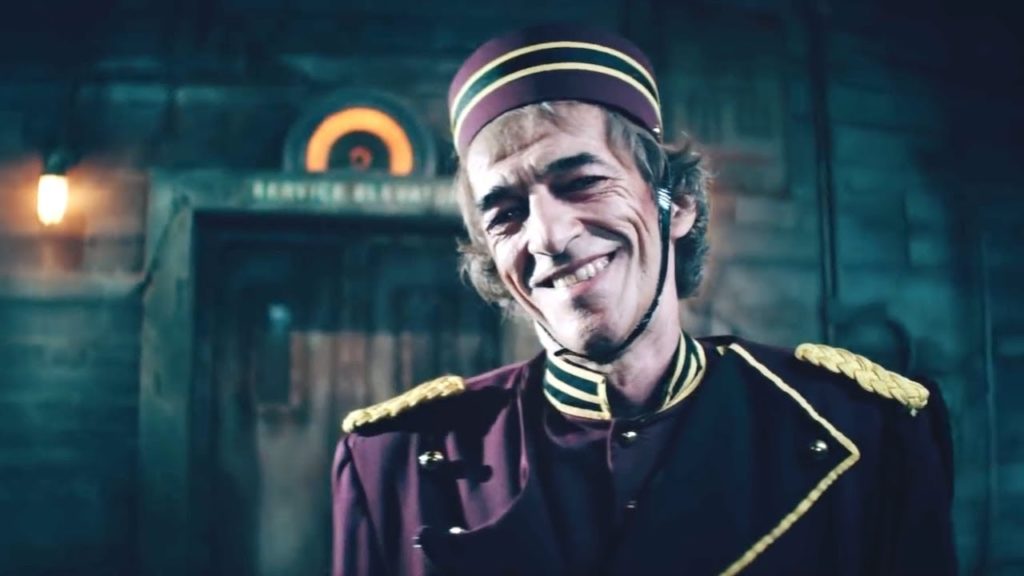 Zoom in on the fortnight
Our reporters work almost daily in the parks and share their best shots with us. Here is a look at the top 3 photos of the fortnight that made the biggest impression on you.
1st place: La galette des rois à la frangipane, without frangipane, 4,30€ for an "air" galette stings a little…
2nd place: When Mickey puts on a show during the parade, Mickey is quite the Fred Astaire 😉
3rd place: On the 2 January, the show Le Roi Lion et les Rythmes de la Terre was interrupted after the first set piece. After several minutes of waiting, we were finally shown to the exit… No luck!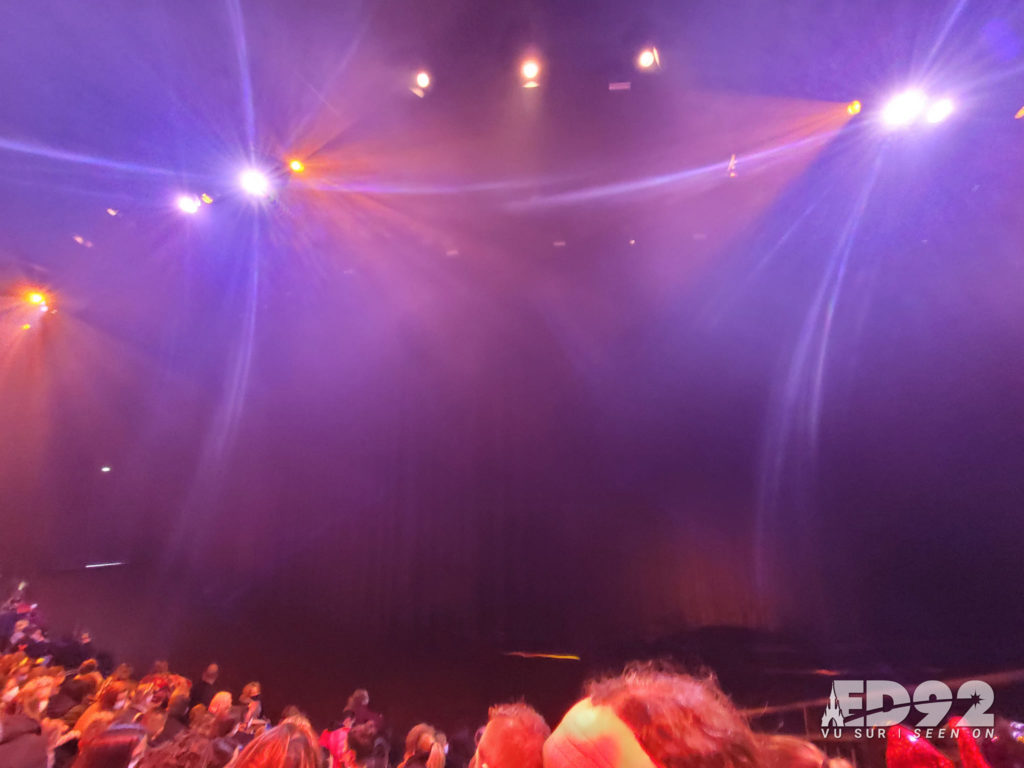 ---
All around Disney
---
Anniversaries of the fortnight
6 January:
M-2 before the launch of the 30th anniversaire de Disneyland Paris – 6 March 2022
9 January:
85 years of the character Daisy Duck– 1937
73 years of the feature film So Dear to My Heart – 1949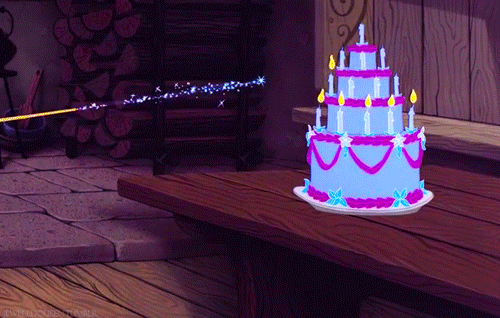 Releases of the fortnight
At the cinema:
With 4.6 million admissions in the space of two weeks in France, Spider-Man : No Way Home becomes the biggest cinematic success of 2021.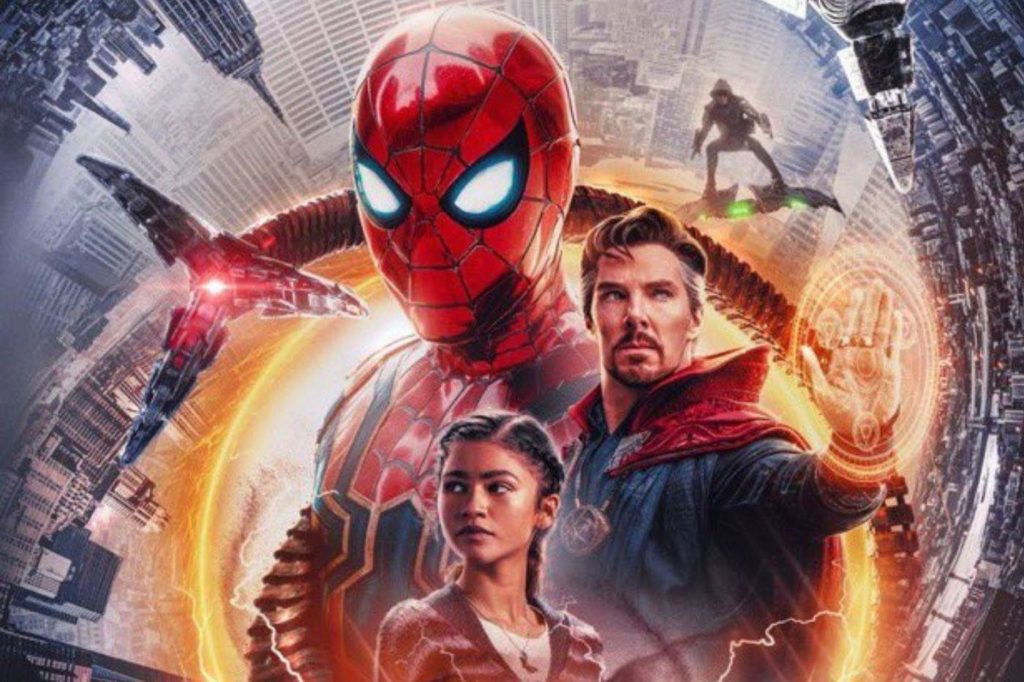 The film Encanto remains a success, which passed the two million views mark on 29 December.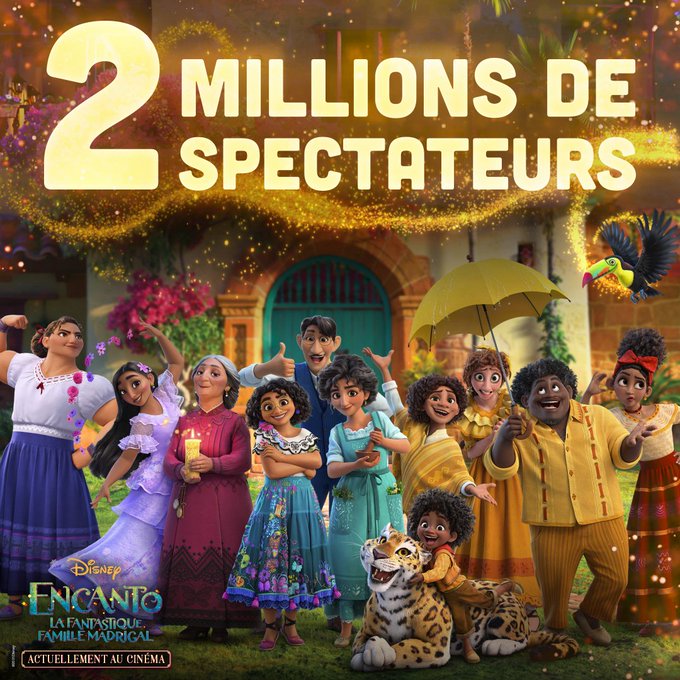 Here's what's on the Disney+ schedule for the month of January 2022.
Disney Pixar has decided not to release its next Pixar "Turning Red" in cinemas in favour of Disney+ in the US, t will be released direct to Disney+ on 11 March.
We will soon see if Disney+ France and other territories decide to follow the same decision…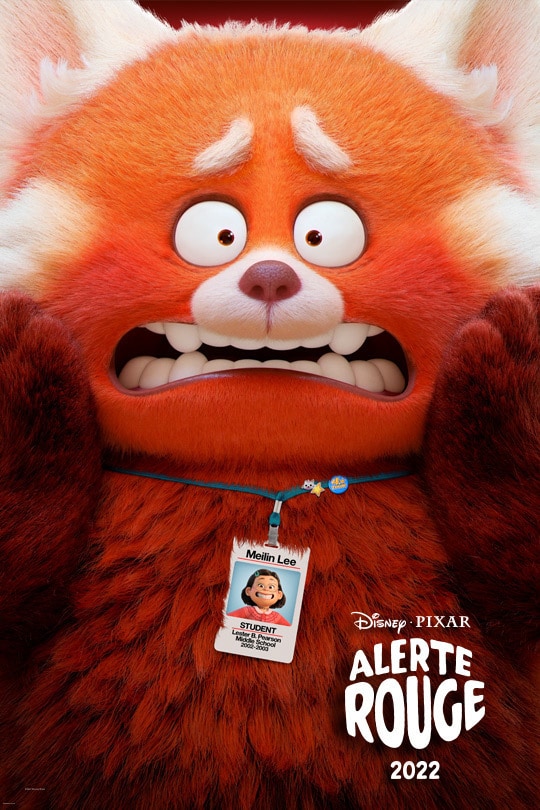 Ice Age: The Adventures of Buck Wild arrives on 25 March to stream on Disney+ and no longer 28 January as per the initial announcement.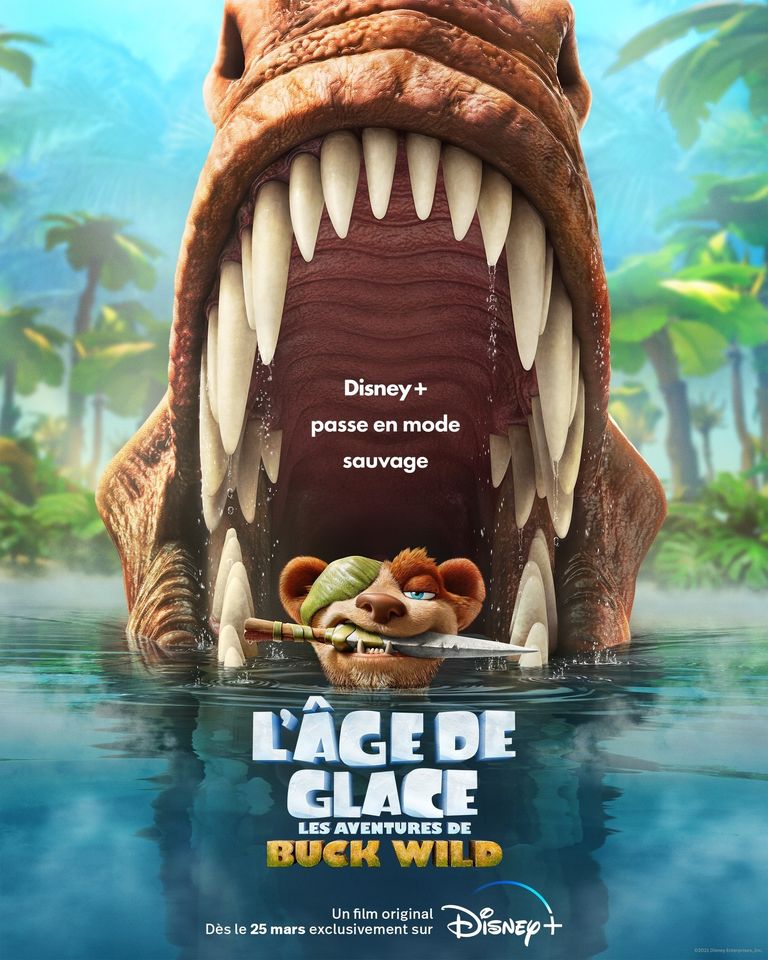 Other news Disney
Actress and Disney Legend Betty White has passed away on 31 December on the eve of her 100th birthday.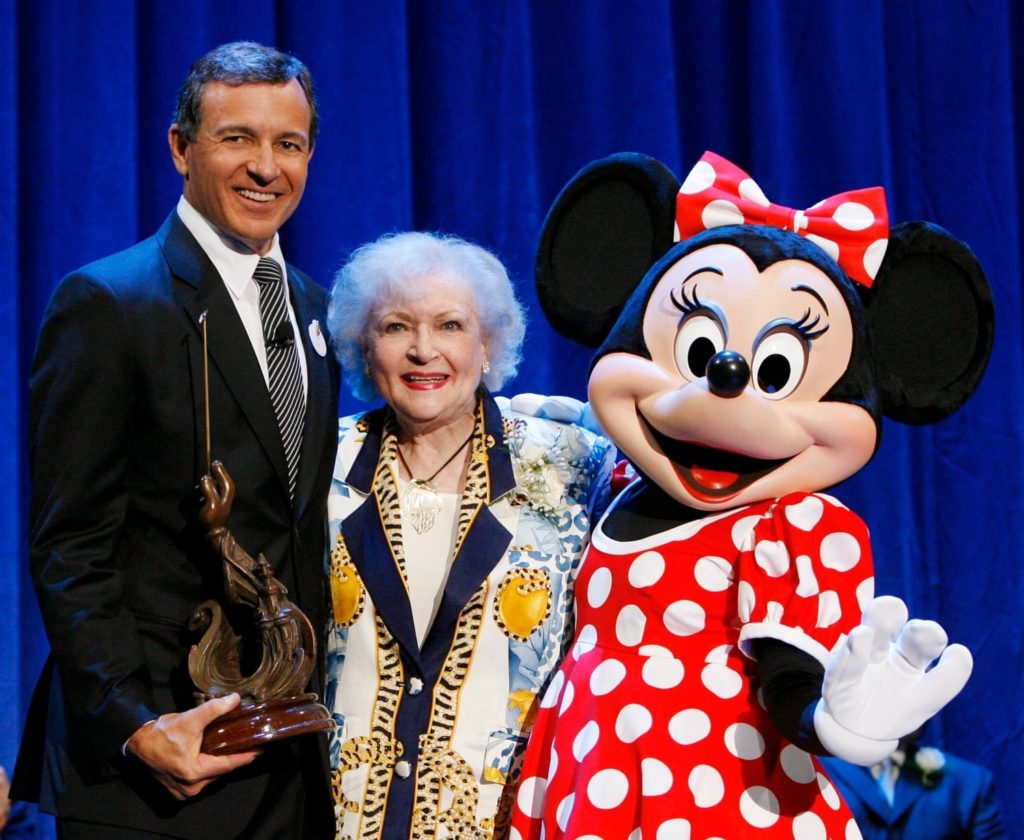 Due to the government announcements limiting the number of spectators indoors, Disney en Concert shows that were supposed to complete the tour started at the end of 2021, have to be postponed again. Your tickets remain valid for the new dates.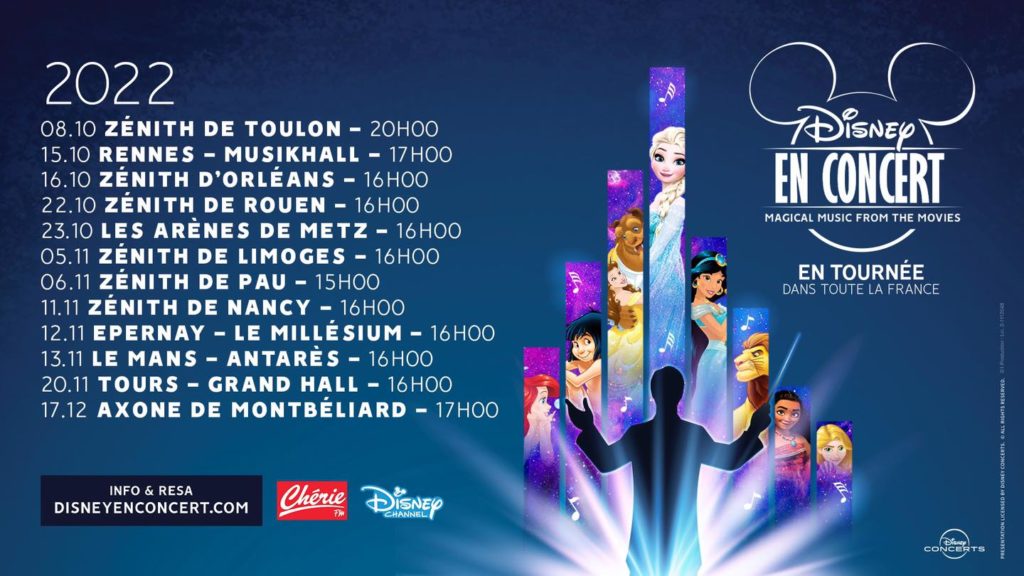 ---
Disney parks around the world
---
News from the Disney parks around the world
Before her travels take her once again to a galaxy far, far away, Ming-Na Wen (Disney Legend) recently stopped by the Disneyland Resort to celebrate the holidays and the release of the brand new original series she stars in, "The Book of Boba Fett" exclusively on Disney+.
The Walt Disney World Marathon Weekend 2022 took place from 5 to 9 January 2022. On this occasion, several merchandise items were put on sale at Walt Disney World.
Let's surf the waves at Walt Disney World Resort! The water park Disney's Typhoon Lagoon has reopened its doors on 2 January 2022 after a two year closure, on a sunny afternoon in Florida.
« Harmonious », the new night time show atEPCOT, has been thrilling visitors every night since the beginning of the Walt Disney World Resort's 18-month 50th anniversary celebration, bringing everyone together around the World Showcase Lagoon.
In addition to the incredible music, the show is also a visual tour de force, drawing on various cultures to present a unique look and style in each sequence throughout the show.
The Disney Live Entertainment and Walt Disney Imagineering teams worked closely with a wide range of consultants and cultural artists to produce these different scenes.
As part of Walt Disney World's 50th anniversary celebration, the new « Disney Enchantment » night time show inspires everyone to believe in magic with captivating Disney music, fireworks, enhanced lighting and immersive projection effects.
As you can imagine, it took quite a team to create a night time show on this scale. One of the artists in charge of this project is Walt Disney Animation Studios' animation director Eric Goldberg. He adds "Disney Enchantment" to his already impressive portfolio, which includes overseeing the animation of everyone's favourite genie in "Aladdin" and co-directing "Pocahontas".
Recently, Eric and his daughter visited Magic Kingdom to experience 'Disney Enchantment' for the first time.
On 6 February 2022, the Magic Kingdom and Disney's Animal Kingdom parks proposed new private visitor experiences:
The Keys to the Kingdom (5h behind the scenes at the Magic Kingdom)
Caring for Giants (60 minutes with the African elephants)
Wild Africa Trek (3h at the heart of nature)
Up Close with Rhinos (60 minutes with the rhinos)
Savor the Savanna (explore the sights, sounds and tastes of Africa)
Admit it, you want to try them all!
Over the past 24 years, thousands of animals have made their home in Disney's Animal Kingdom theme park, but no other animal has had a greater impact on visitors, Cast Members, and the scientific community than Gino, a 40-year-old western lowland gorilla.
On 30 December, Gino celebrated his 41st birthday with a special party. He was given a special "cake" made of some of his favourite foods, carefully prepared as part of his balanced diet.
At Walt Disney World Resort, environmental awareness is everywhere.
By 2030, The Walt Disney Company is committed to achieving net zero greenhouse gas emissions.
Cast Members take action at all levels, on a daily basis, but also on events such as Run Disney, encouraging participants to recycle their waste and in particular banana peels, in two seasons 6,300 pounds of banana peels have been collected and converted into renewable energy.
At Disney's Contemporary Resort, Cast Members are on the lookout for ways to separate waste, especially food.
The Facilities Management (FAM) design team is working to reduce greenhouse gas emissions and conserve water by improving the efficiency of air conditioning systems and the design of heating systems. Let's welcome this great initiative!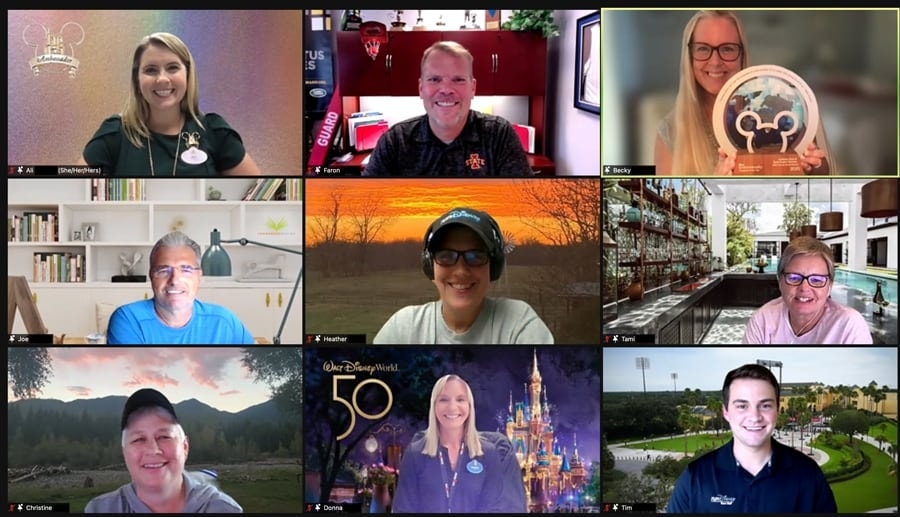 In some stores in Walt Disney World and Disneyland Resort, a mobile app will allow you to make purchases with your phone.
When you're ready to make your purchases, simply open the app My Disney Experience or Disneyland and scan the barcodes of your souvenirs as you add them to your bag. When you're done shopping, show your purchase QR code and items to a cast member at the designated exit, and you're all set!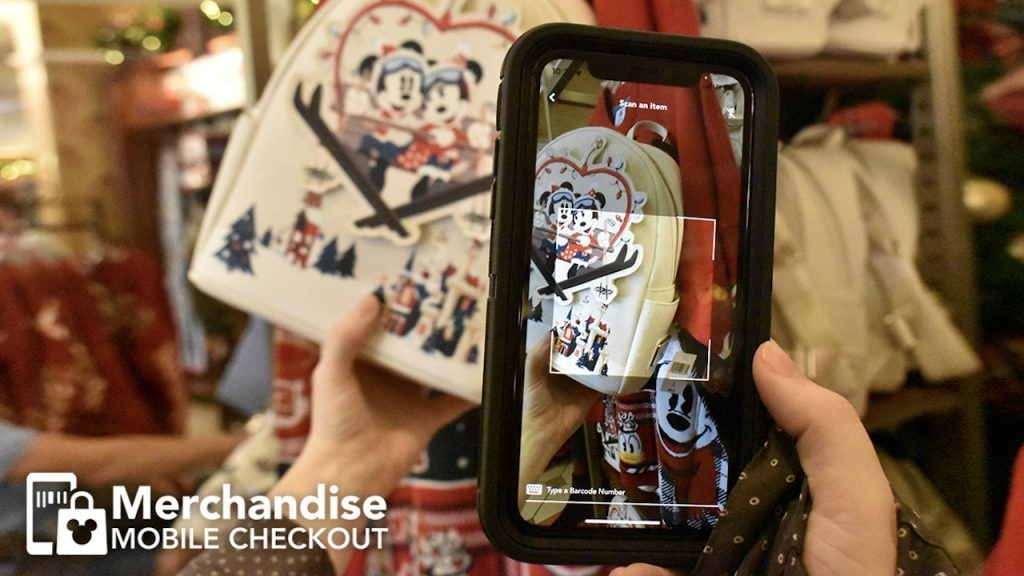 Between the 7 January and 20 January 2022, the Hong Kong Disneyland park closes its doors due to the Omicron variant.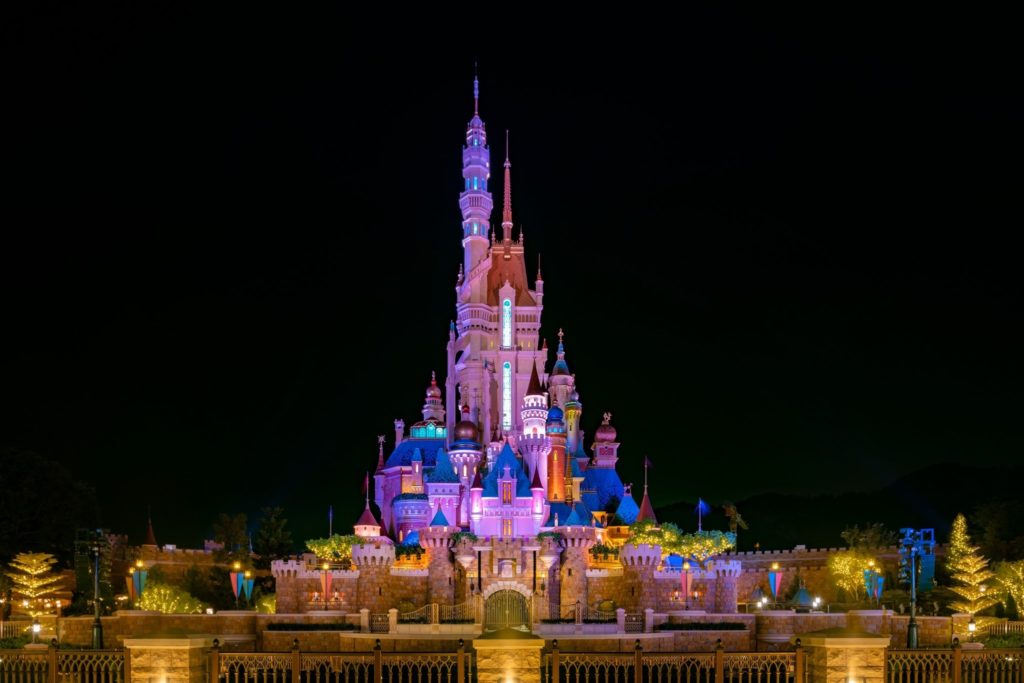 The The Explorer's Club Restaurant, at Hong Kong Disneyland has been given a makeover to better integrate with the history of the Society of Explorers and Adventurers (S.E.A.). As a result, the venue hosts more of the treasures that Lord Henry Mystic (an imminent member of the secret society) received during his travels around the world and invites us to discover different cultures through a semi-buffet.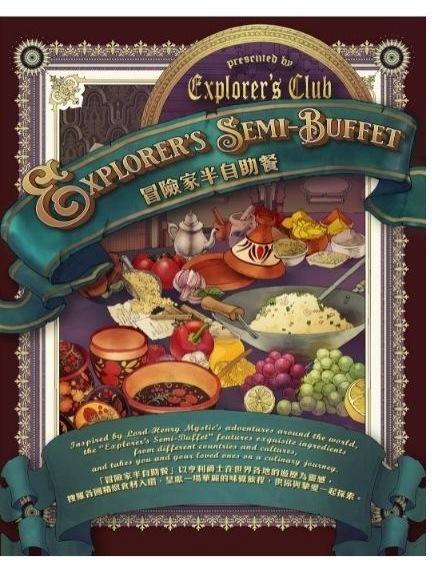 IF you have been on a Disney Dream Cruise, perhaps you have had the chance to see the show inspired by la Belle et la Bête ?
Other Disney news from around the world
"If someone had to die, I thought it should be me."

Bridger WALKER
In 2020, six-year-old superhero fan Bridger Walker saved his little sister from a dog attack, ending up in hospital with 90 stitches.
Touched by his actions, many actors with superhero roles have sent him letters or called to congratulate him.
Tom Holland reached out with a promise to invite him to the set of Spiderman : No Way Home. And so, many months later, he made good on the promise.
"I wish this little angel all the best in the world. Further proof that the inspiration of cinema is limitless."

Tom HOLLAND
After No Way Home, the online campaign #maketasm3 demanding that Sony completes The Amazing Spider-Man trilogy with Andrew Garfield has exploded around the world.
Do you want to see The Amazing Spider-Man 3 ?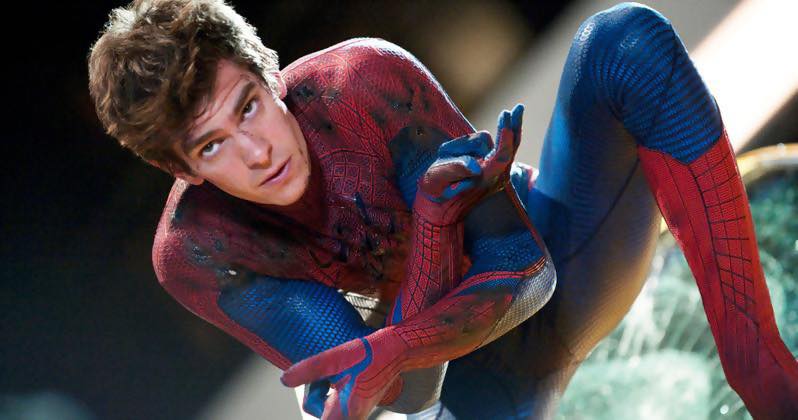 The Walt Disney Company has nominated Geoff Morrell for the newlhy created post of Chief Corporate Affairs Officer, with the mission of overseeing the entertainment company's corporate communications, global public policy, government relations, corporate social responsibility (CSR) and environmental, social and governance (ESG) teams.
The announcement was made by Bob Chapek, PDG of Disney.
Mr Morrell, who most recently served as Executive Vice President, Communications and Advocacy at global energy company BP, and was previously Pentagon Press Secretary and White House Correspondent for ABC News, will assume his new role on 24 January 2022.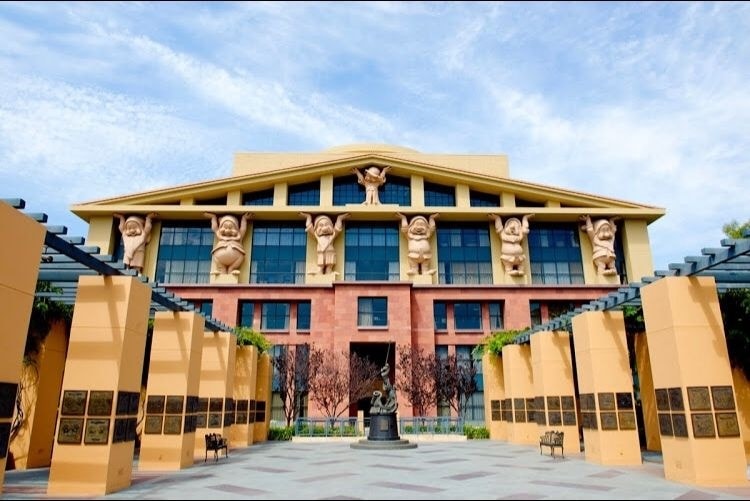 ---
ED92
2022 promises to be magical! Discover the atmosphere of Disneyland Paris with the best songs of the park, its attractions and its shows with the ED92 radio. Enjoy!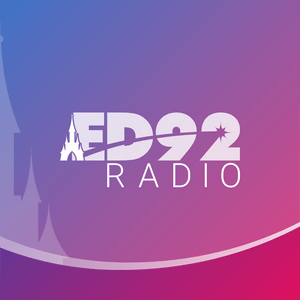 Advertisement
The announcement to become an editor is still available!
Do you enjoy writing and sharing your passion for the Disney universe?
Disney, Pixar, Star Wars or Marvel themes hold no secrets for you?
Are you interested in The Walt Disney Company news?
If you answered "yes" to at least one of these questions, you may have a place on our happy team of volunteers!
Embark on your ED92 adventure! 3, 2, 1…. Apply !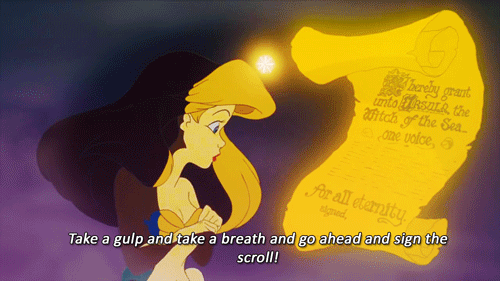 ---
This new year of 2022 is going to be full of surprises and you can count on us to be by your side every month of the year to keep you up to date with Disney news. We are closing this sixth issue of the DLP Bugle Rewind but don't panic and save the date! We'll be back on 24 January 2022 for a seventh issue. So go about your business and remember, if you've missed any Disney news, check out the DLP Bugle: when the trumpet sounds, the DLP Bugle will have told you everything!