It's been a few days since the Christmas parade made its comeback at Disneyland Paris. A few members of the team had the chance to attend. Here is our opinion…
The general atmosphere
Our team is unanimous: it's great to see a parade at Disneyland Paris again! It brings a dose of magic to the park, especially since this parade is new!
The evening parade is magnificent! The dancers are numerous and their costumes and make-up are nice. The Show Stops differ depending on where you are and the one next to the tree is really excellent. They take the time to build up the mayonnaise with colours for all the main characters so you have time to enjoy.
For those Guests who rarely come, this can be disappointing. For example, some people who don't like Mickey but prefer princesses (surprisingly, it does exist!), might be disappointed if they find themselves in a Show Stop in front of the Mickey or Minnie float, with the princesses on the opposite side…
On the other hand, for the Guests who come back regularly, it is an incredible happiness! We only want to go back and look for all the possible angles to admire as much as possible.
A minority of our team is not so enthusiastic… According to them, the only Show Stop that is worthwhile is the one with the tree, and that the others are a bit slow. They added that it would also be interesting to have a "castle illumination" Show Stop after the tree Show Stop. (Editor's note: the show stops are currently suspended).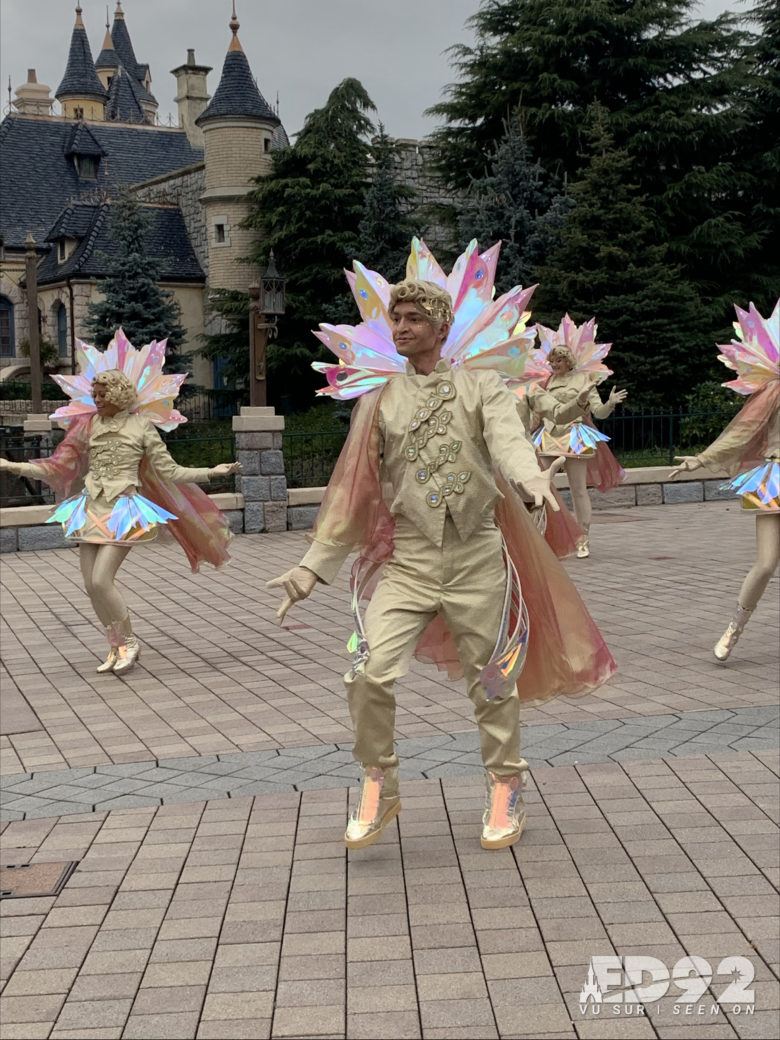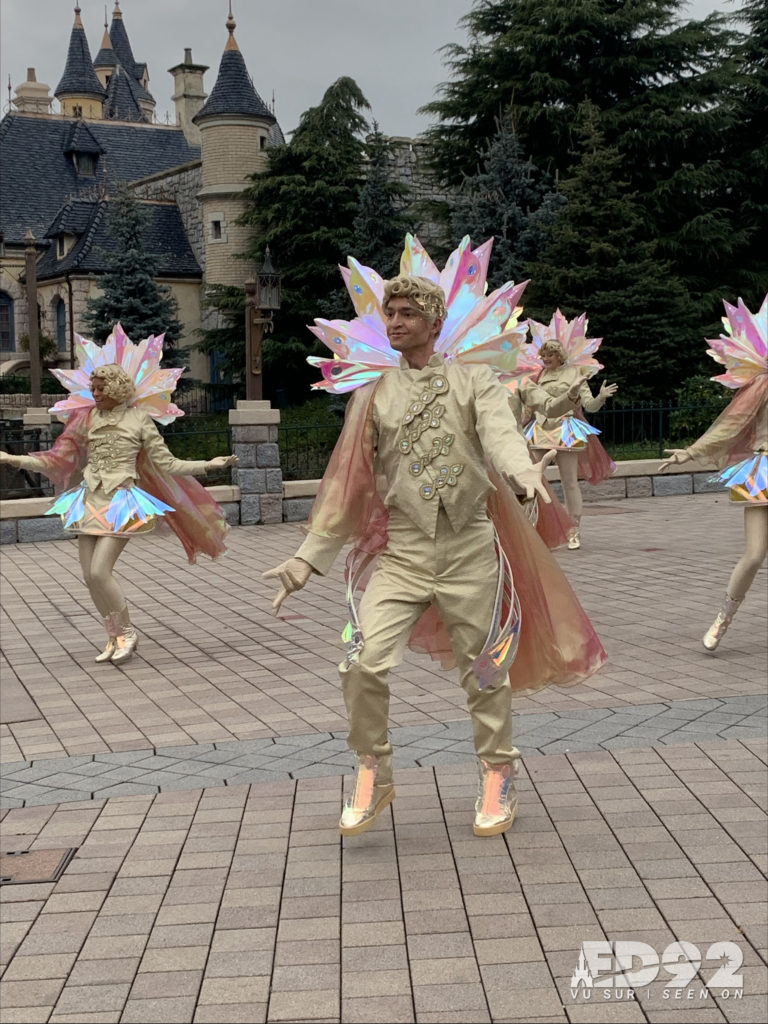 The music of the Christmas parade
The music seems to be the big black spot of this parade… All our members agree that the soundtrack without words does not sound very Christmasy and is not heady…
In addition, there are problems with the acoustics. The music system does not work at all in Central Plaza because the main track comes from the tanks.
The floats of the Christmas parade
Our reporters found the floats very well done, beautiful and magical at night. They have beautiful colours and are very fresh.
It would be interesting for some of us to add a "Winter Wonderland" float with the characters from "Olaf celebrates Christmas" because their absence is incomprehensible…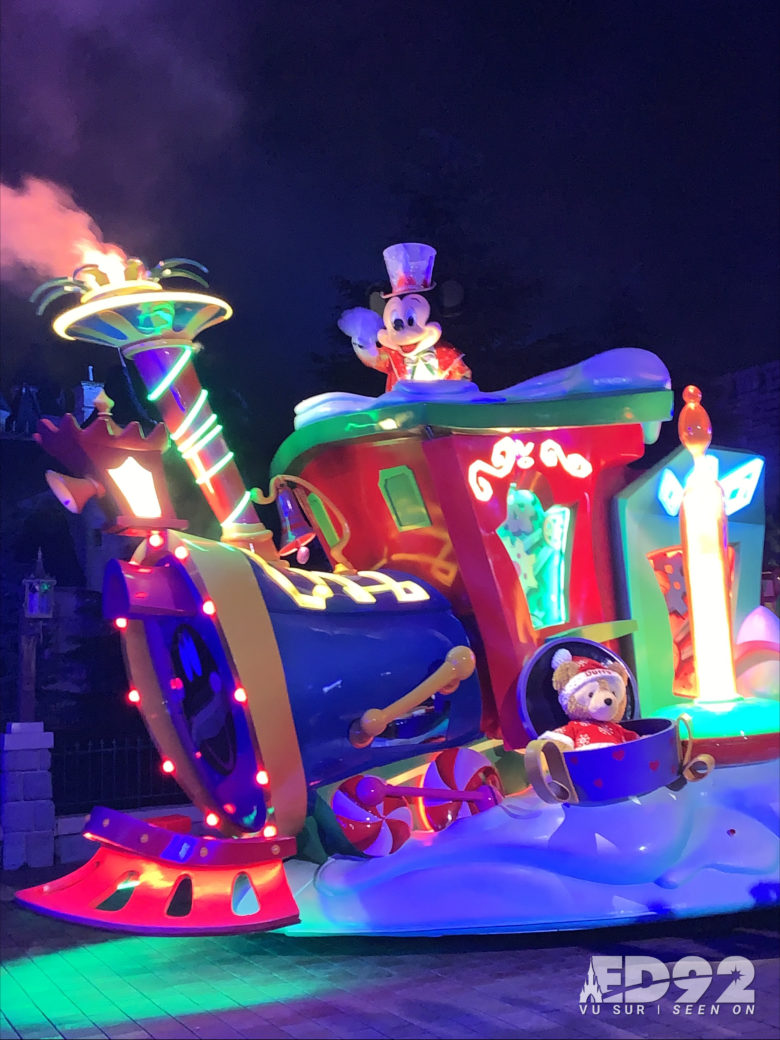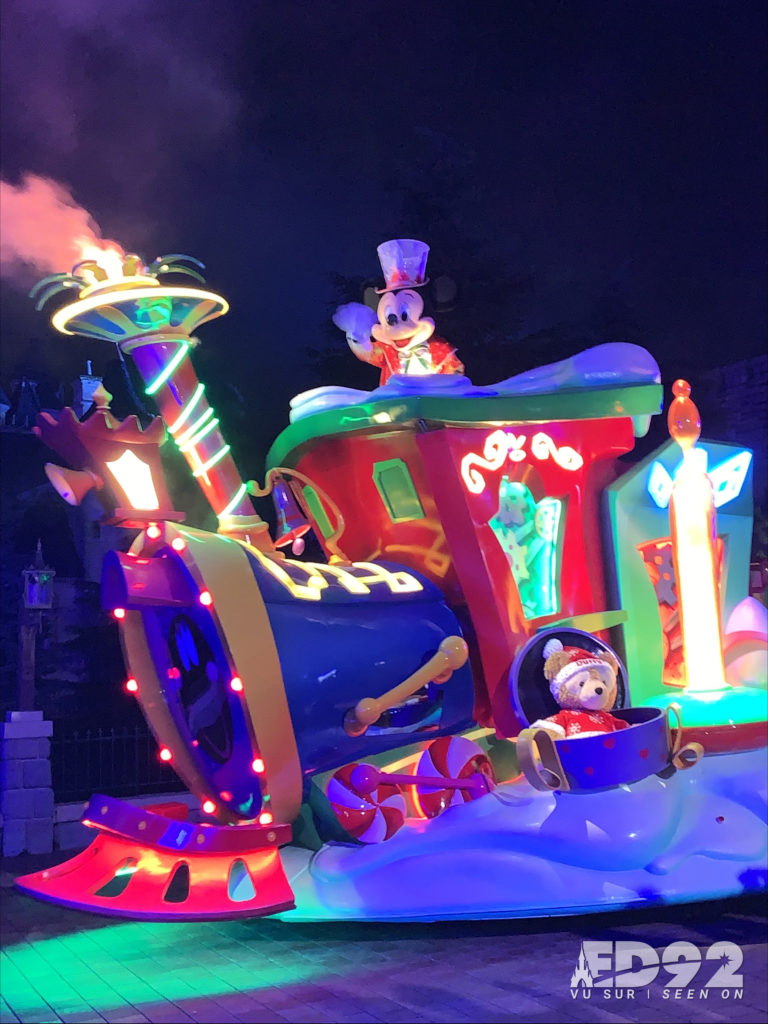 Characters
The parade features a wide and varied range of characters with beautiful costumes. Mickey looks particularly good in his Christmas outfit!
One of our reporters thinks it would be interesting to add characters from Christmas mythology such as snowmen, nutcracker soldiers, Santa's reindeer. He would also like to see characters that don't come out very often (in this parade, there are the 3 little pigs, Max, Winnie and his friends, …).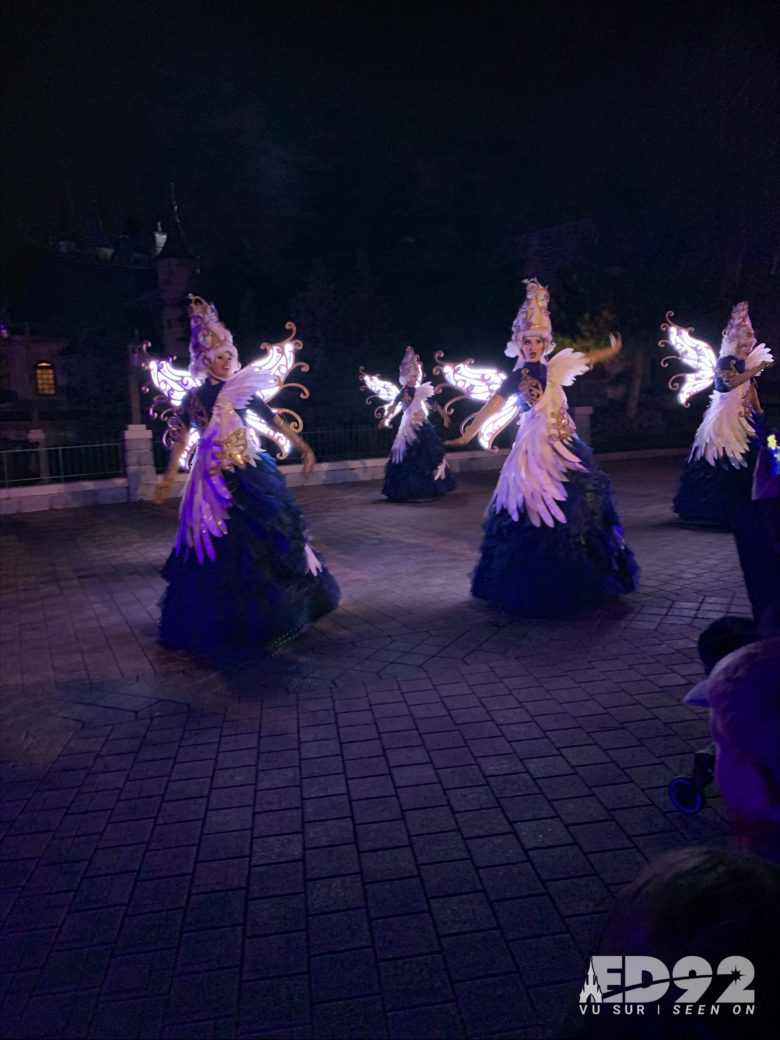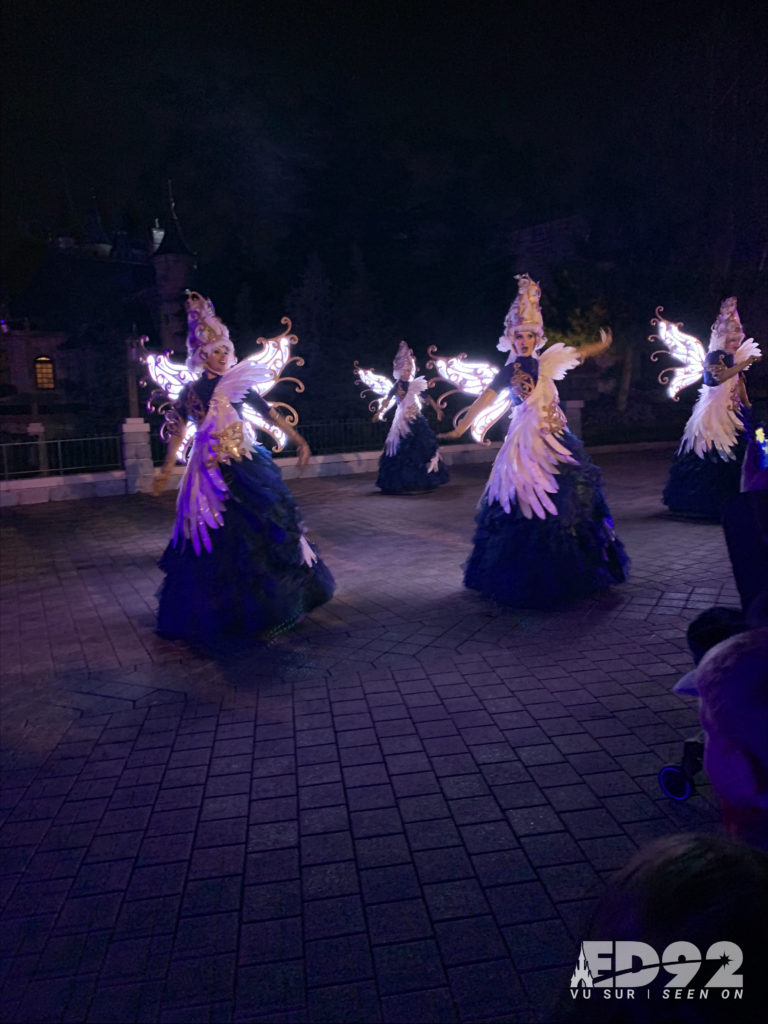 In brief,
This parade was a particularly eagerly awaited moment for the whole community and was generally well received! We will remember the enchantment of the floats at night, the Show Stop for the illumination of the tree and the costumes of the dancers. The only real negative point of this parade is the musical band.
What do you think of this Christmas parade?
We like
We don't like
Very elaborate floats
Uniform outfits for all dancers
A rich and varied cast of characters in beautiful costumes
A music system that does not work at all on
Central Plaza (the main track from the tanks).
Many performers
The music
The emotion of seeing a parade on the park again
Pushed stop shows apart from the tree lighting show
The night parade, just sublime
Too few floats