On this 1st of October, World Chocolate Day, we are celebrating the favourite sweet of many of us! So why not combine our love of Mickey and chocolate?
Here's a quick tutorial, based on one of my favourite chocolate cake recipes.
Ingredients:
For the cakes:
200 grams of chocolate
200 grams of butter (preferably salty)
200 grams of icing sugar (conventional sugar will also do, but ideally icing sugar is preferred)
4 eggs
60 grams of flour
For the whipped cream and the discs in the shape of Mickey's heads:
full-fat cream and icing sugar
red and yellow food colouring (it is better to use powder or gel colouring which will not change the texture of the whipped cream)
150 grams of chocolate for Mickey's heads
Preparation:
Start with the cupcakes by melting the chocolate and butter together in the microwave. When the mixture is melted and smooth, add the eggs, one by one.
Then add the icing sugar, followed by the flour.
When the dough is smooth, fill the individual moulds (here I chose the financier moulds but it will work just as well with muffin moulds for example!) and put them in the oven for 10 minutes in a preheated oven at 180°C: a piece of cake!
Be careful, however, with the cooking process. Remember to check after 10 minutes and extend if necessary.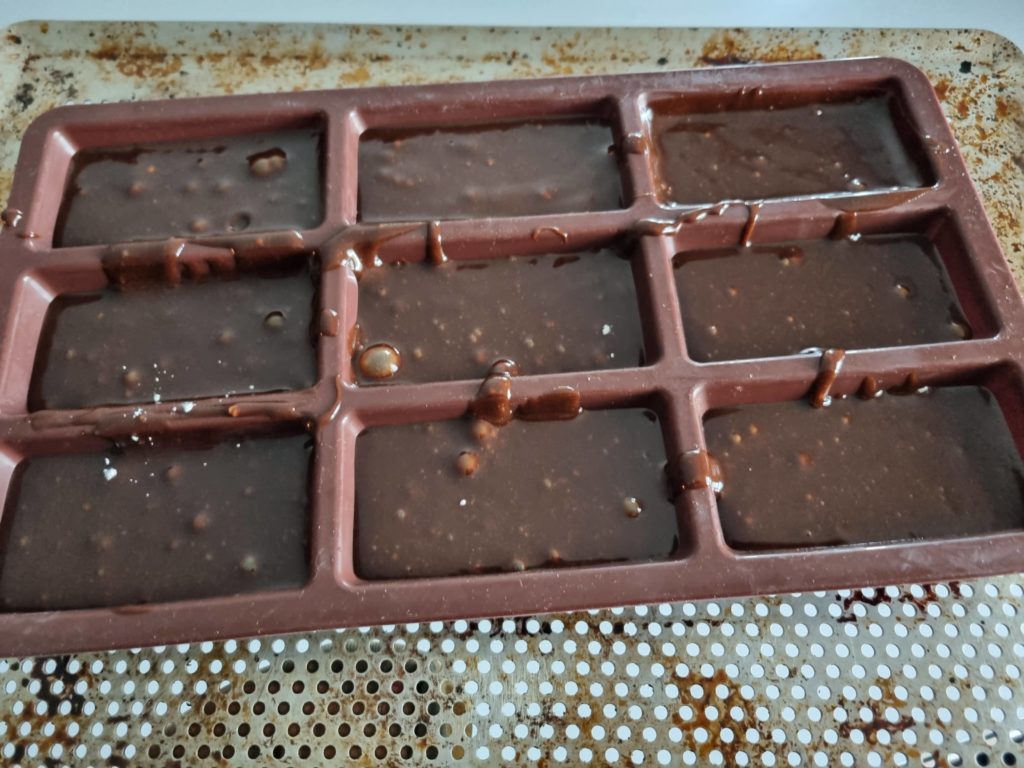 While the cakes are baking and cooling, make the chocolate Mickey heads.
Melt the chocolate in the microwave in several short steps. You can, like me, pour the head part into macaroon moulds and add a small amount of chocolate for the ears on each side. Or simply make it directly on baking paper.
Place your chocolates in a cool place to set.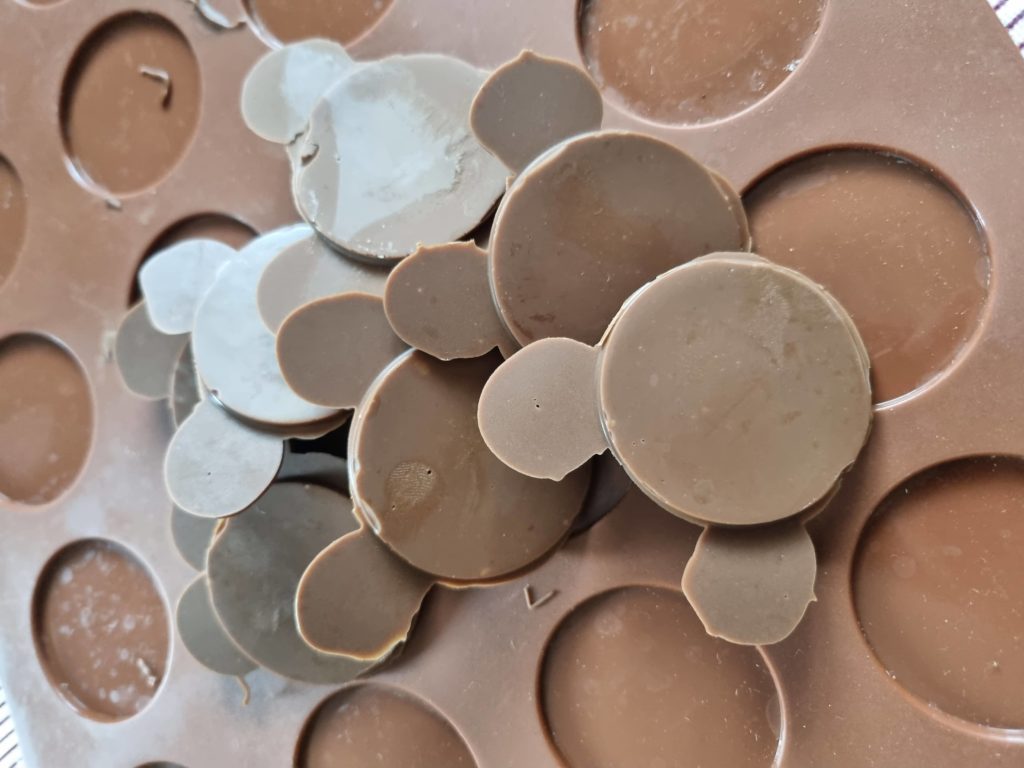 Once the cakes are cold, whip the cream with a mixer and add the icing sugar (the amount of sugar depends on your taste: we don't like it too sweet!).
When it is firm, divide it into 2 parts. Colour the first part yellow and the other red and place each in a piping bag (or freezer bag, if available).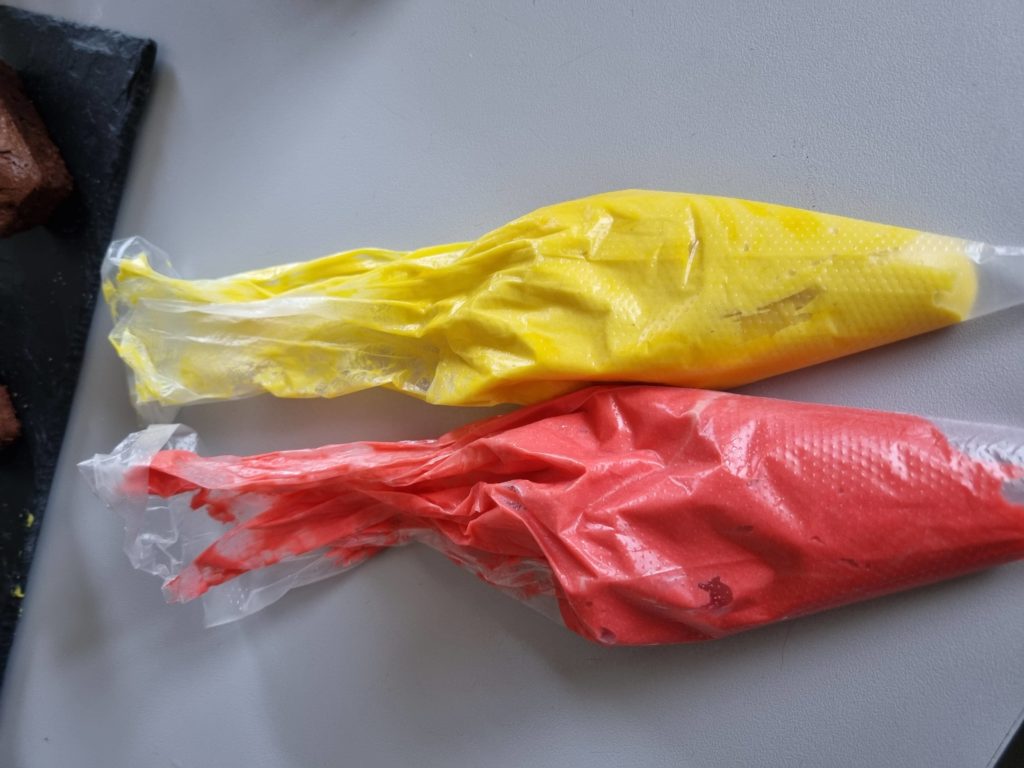 Set up
Cut off the tip of the bag or freezer bag with scissors and place the coloured whipped cream dots alternately.
For the final touch: plant a Mickey Mouse head on your cake and enjoy!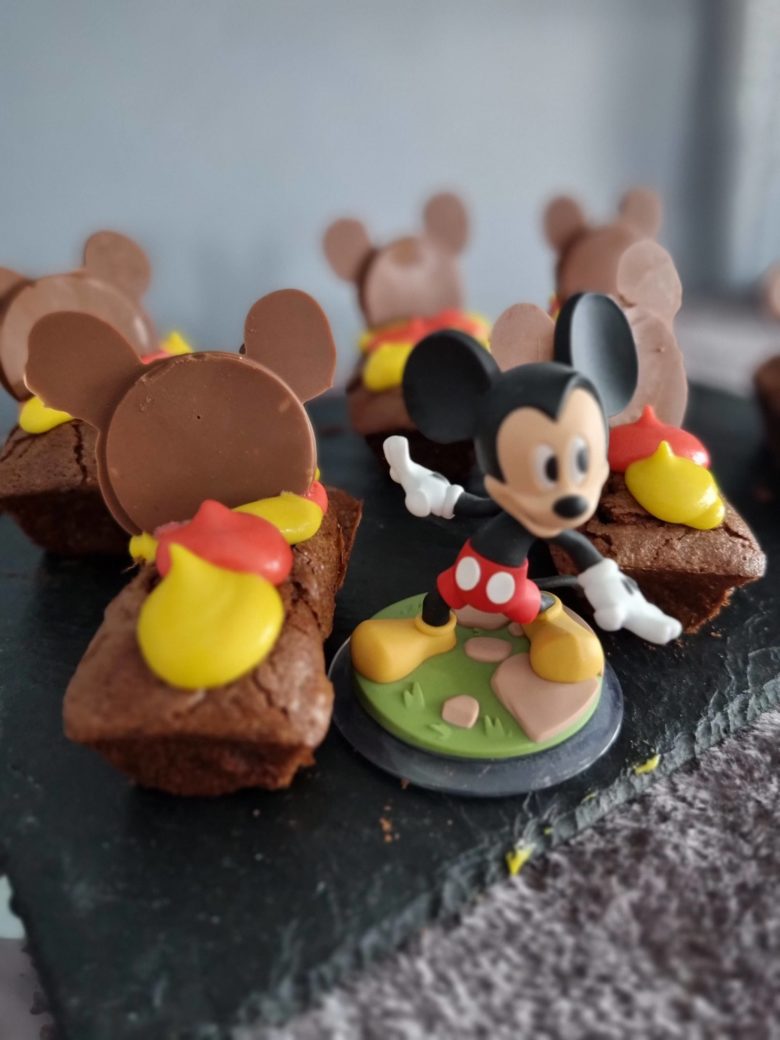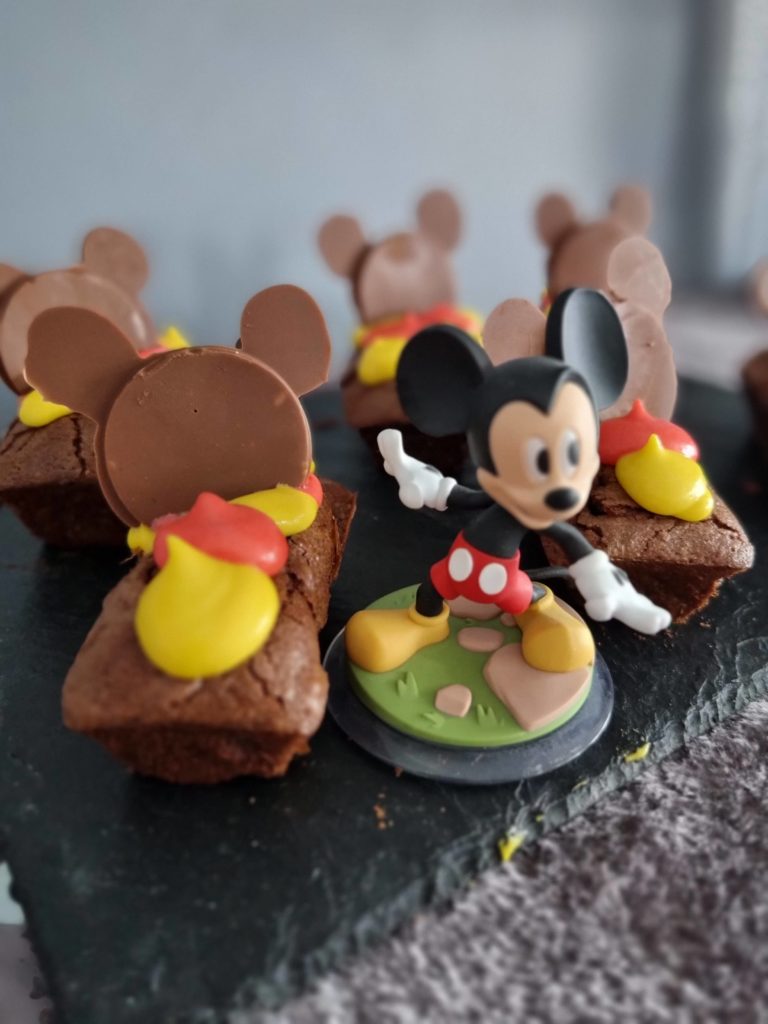 Discover also our Mickey Mouse roll cake recipe!