Have you always dreamed of a Disney version of Mario Kart? Open your eyes, you're not dreaming anymore: Speedstorm is now available for pre-order! And the series of sweet news continues with the arrival of Mirabel at the Magic Kingdom, new treats to celebrate Saint Patrick's Day, a brand new fluffy spring collection at ShopDisney, and even more podcasts to listen to about the Disney universe.
So, if the Disney planet is spinning a little too fast for you and you've missed some news? Hakuna Matata! Worlds of Disney #10 is here to give you the lowdown on Disney news from around the world! Settle in, it's time to tour the globe without jet lag!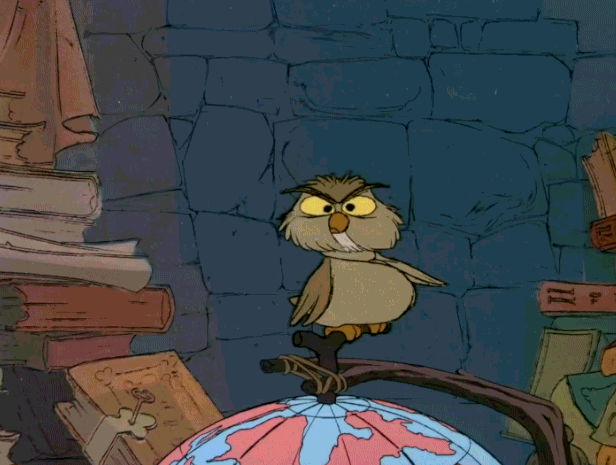 ---
📢 Disney experience By Valentin
Ah, spring! How I love this season, synonymous with the return of fine weather. And there will be beautiful days at Walt Disney World with new character encounters! Indeed, from April 22nd, Moana will make her first steps in the Animal Kingdom Park on the occasion of the park's 25th anniversary. And this autumn, it's Mirabel who will meet the Magic Kingdom visitors with a photolocation that promises to immerse us in the Encanto film. In addition, Figment, the character from the Journey Into Imagination attraction, will meet EPCOT visitors later this year in the Imagination Pavilion. Finally, Mickey and his friends will have a new meeting point in the CommuniCore Hall in EPCOT as well.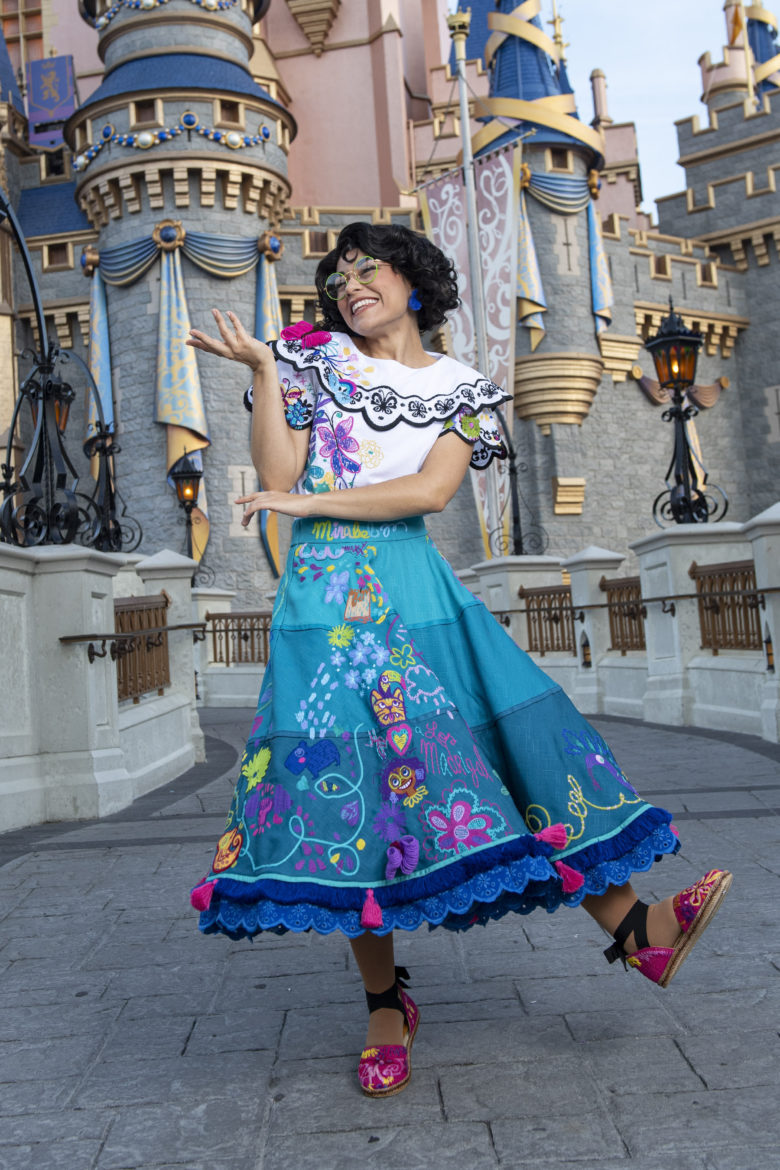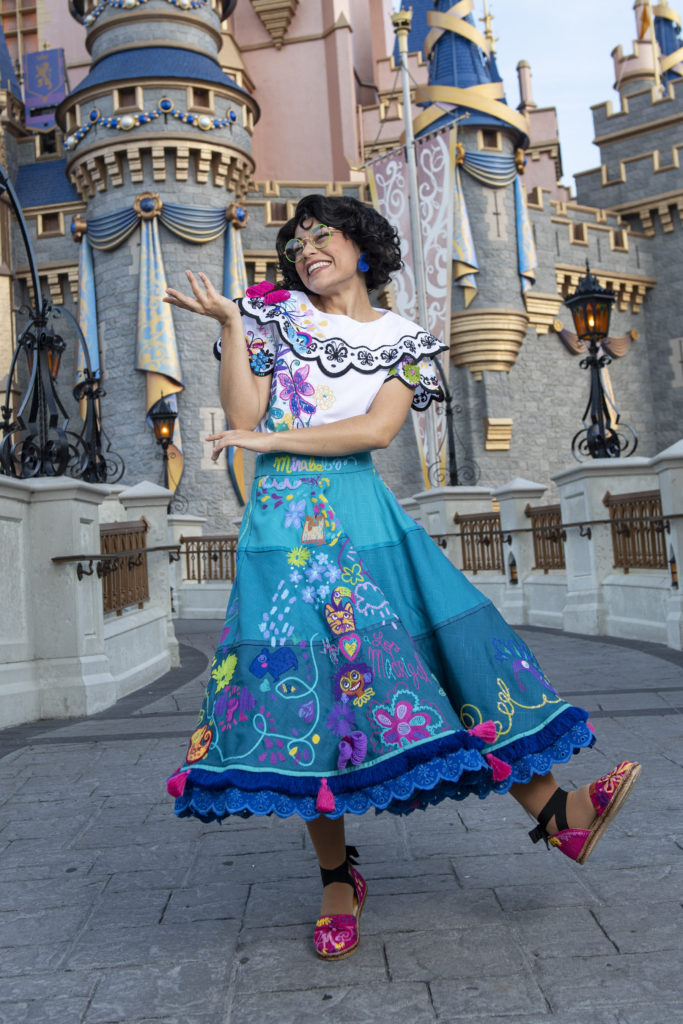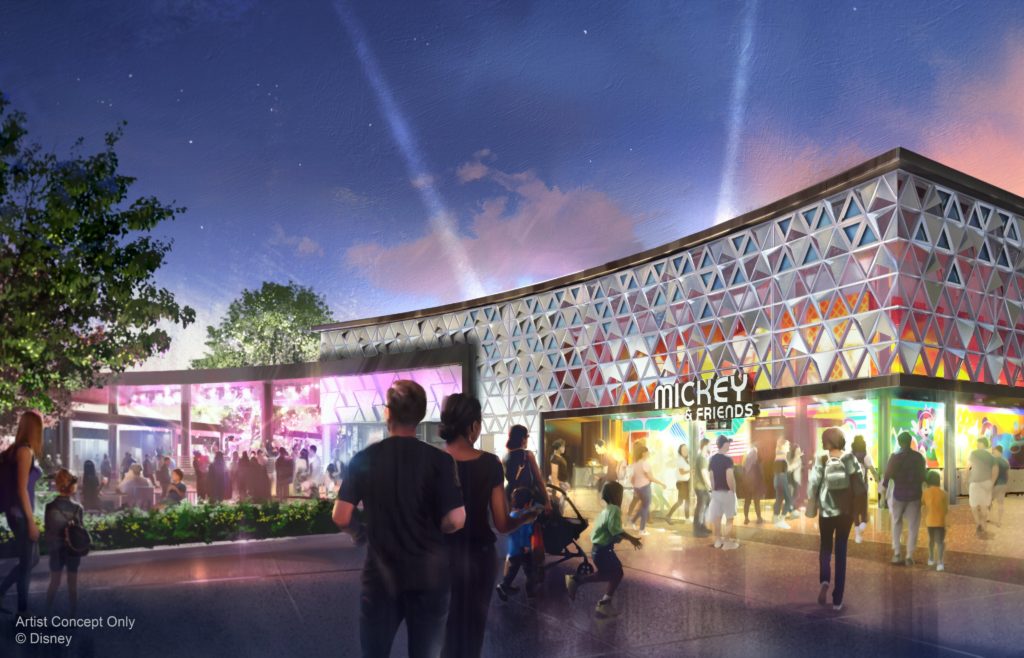 Walt Disney World will soon join the celebration of the 100 years of the Disney Company, the EPCOT park will propose a brand new night show of which here is a first concept art. Does it make you want to?

Continuing our little tour of the EPCOT park, Journey of Water will open this autumn and will be an interactive walk through the water cycle, from rain to ocean to sky. Interesting, isn't it?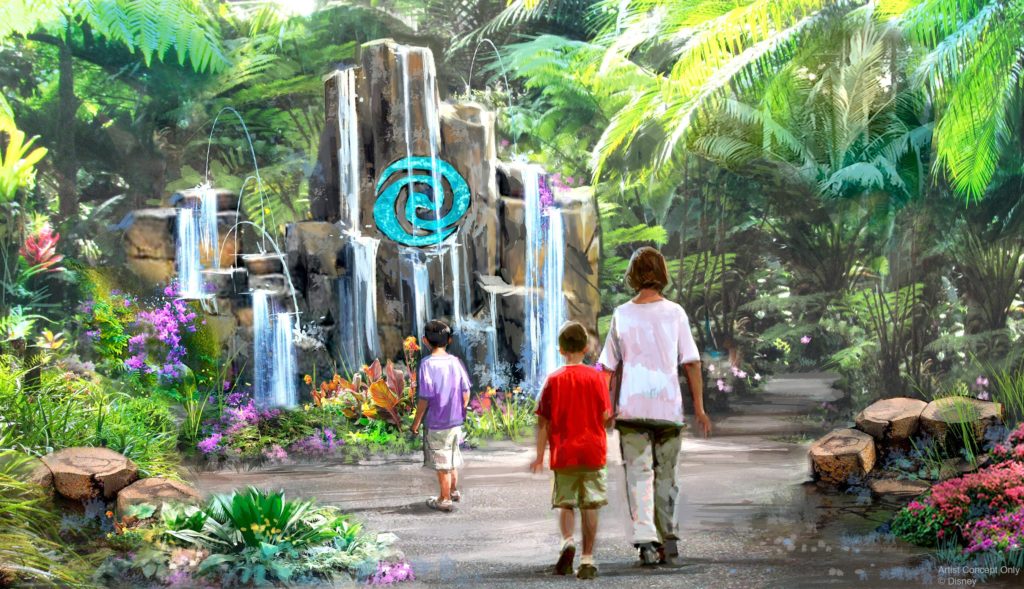 A quick tour of Disneyland in California where a very nice surprise is being prepared for visitors. For the reopening of Mickey's ToonTown land, a well-known and iconic Disney character will come and meet the Guests. The character in question is Black Pete. Would you like to see him at Disneyland Paris. I certainly would 😉
🍽 A la carte into the world By Estelle
After a little walk in Walt Disney World with Valentin, we will be able to treat ourselves once again! I'm back this week with lots of treats! On the occasion of Saint Patrick's Day, the guests of Walt Disney World were able to discover a lot of new things!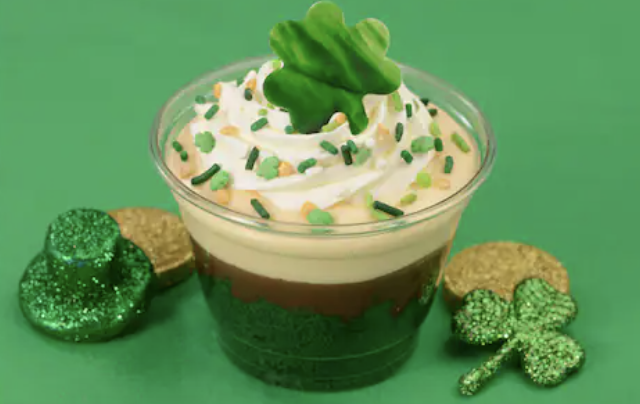 Chocolate and mint are featured in most of the available treats. Cupcake, ice cream, parfait, cheesecake, there is something for everyone!
Let's stay in Florida and more precisely in Tomorrowland at Magic Kingdom, since a new gourmet spot will soon open its doors: Energy Bytes!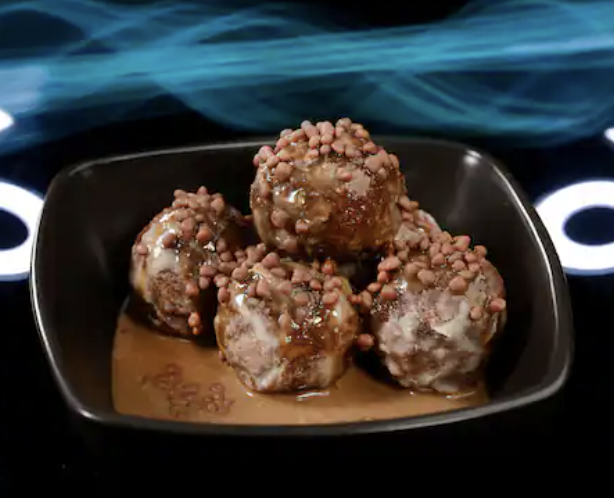 This new kiosk will offer food, desserts and drinks in a futuristic environment! From chocolate doughnuts for breakfast to food and soft drinks! Energy Bytes will become a must for guests!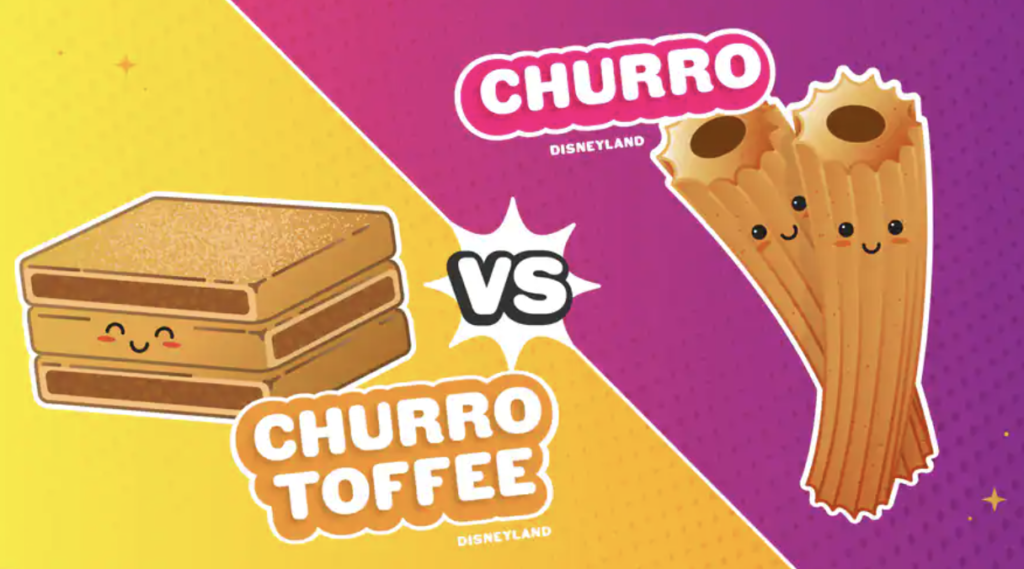 Since March 13th, Disney Eats has been offering a daily battle on Instagram! Every day you can vote for your favourite snack between Disneyland Resort and Walt Disney World! Who will win the battle? See you on 31 March for the final!
🛍 Magic shopping By Jane
The Disney Store is taking inspiration from their Japanese shops with an adorable range dedicated to the sakura season. In case all the spring products are neglecting some fans, Truffle Shuffle is inviting the Disney Villains to your coffee break. And Lego has unveiled the latest Mandalorian set, which coincides with Season 3 on Disney Plus.
Disney Store Winnie the Pooh Collection Sakura
Originating from Disney Store Japan, the Disney Store Winnie the Pooh Sakura collection features fine details such as an applique cherry blossom, embroidery and soft plush fur.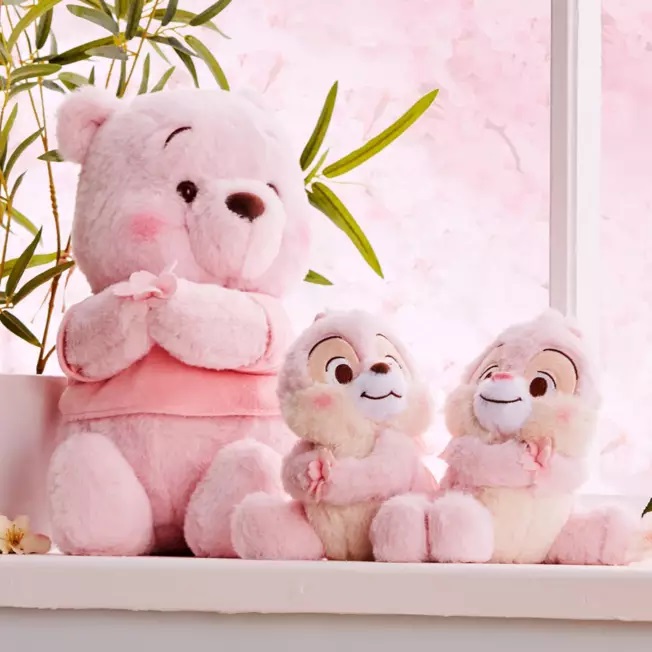 On this occasion, there is a price difference between Europe and the UK, over and above the usual exchange rate. The medium size Winnie the Pooh is priced at £20 or €32.90, the large size at £25 or €38.00. The Disney Store Piglet Sakura plush is priced at £20 or €32.90 and is only available in medium size. Winnie and Piglet are joined by Chip and Dale, who are presented together for £36 or €54.00, also in medium size.
Truffle Shuffle presents the new Villains products
Truffle Shuffle, the online Emporium of the fandom, is giving fans of Disney Villains a treat with the release of a new mug. The black mug costs £9.99 and the Incredibly Fabulous design celebrates Ursula, Cruella and Maleficent.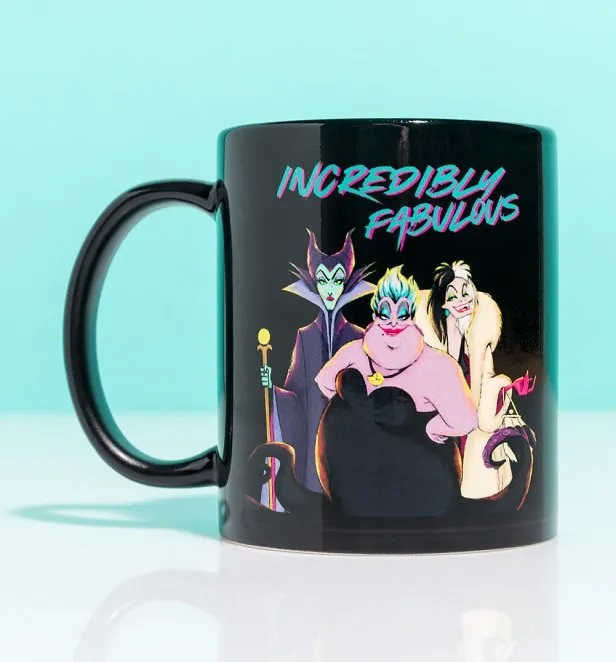 Of course, the trio of villains is led by Ursula, who will soon be reincarnated on screen in the live-action film The Little Mermaid.
New Lego Star Wars Mandalorian
A new Lego Star Wars, Spider Tank set is scheduled for release on August 1, 2023. Disney and Lego announced the new set a few days ago, with the upcoming Lego Mandalorian set featuring the Mandalorian, Bo-Katan Kryze and Grogu.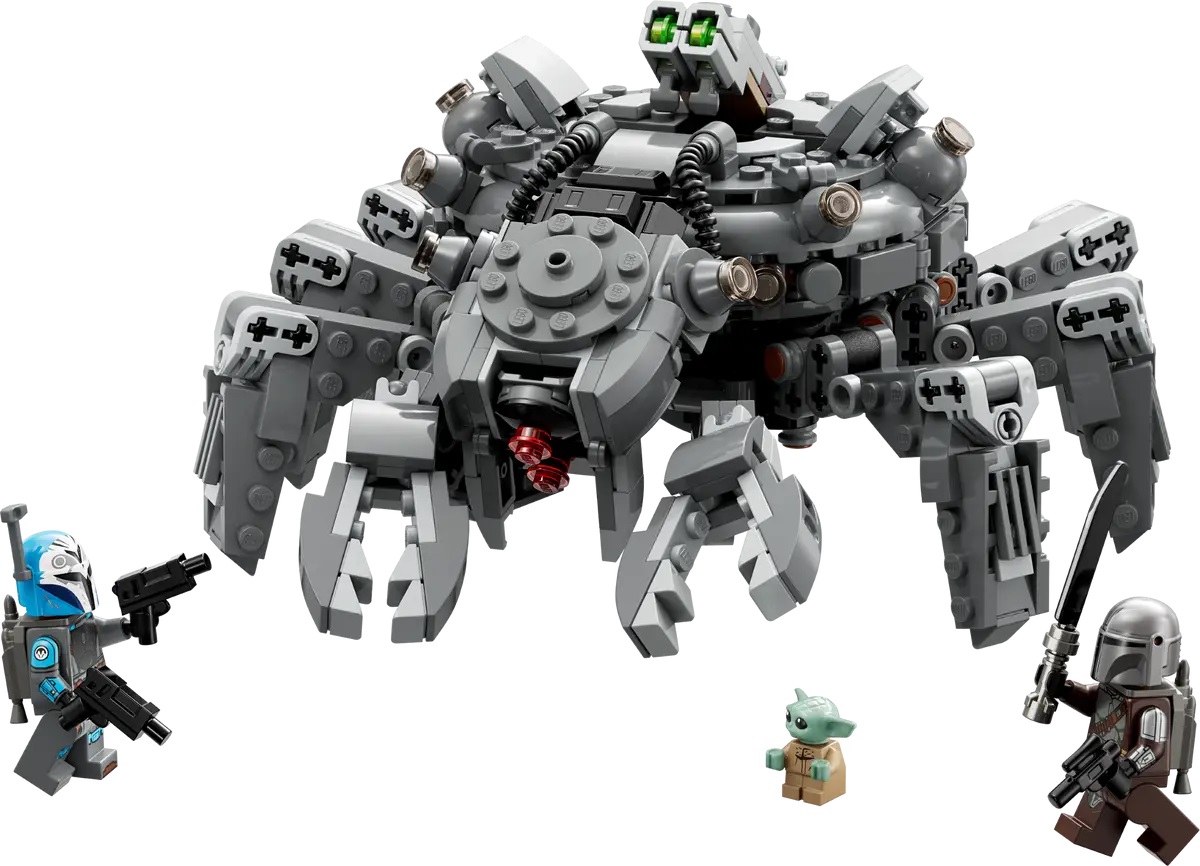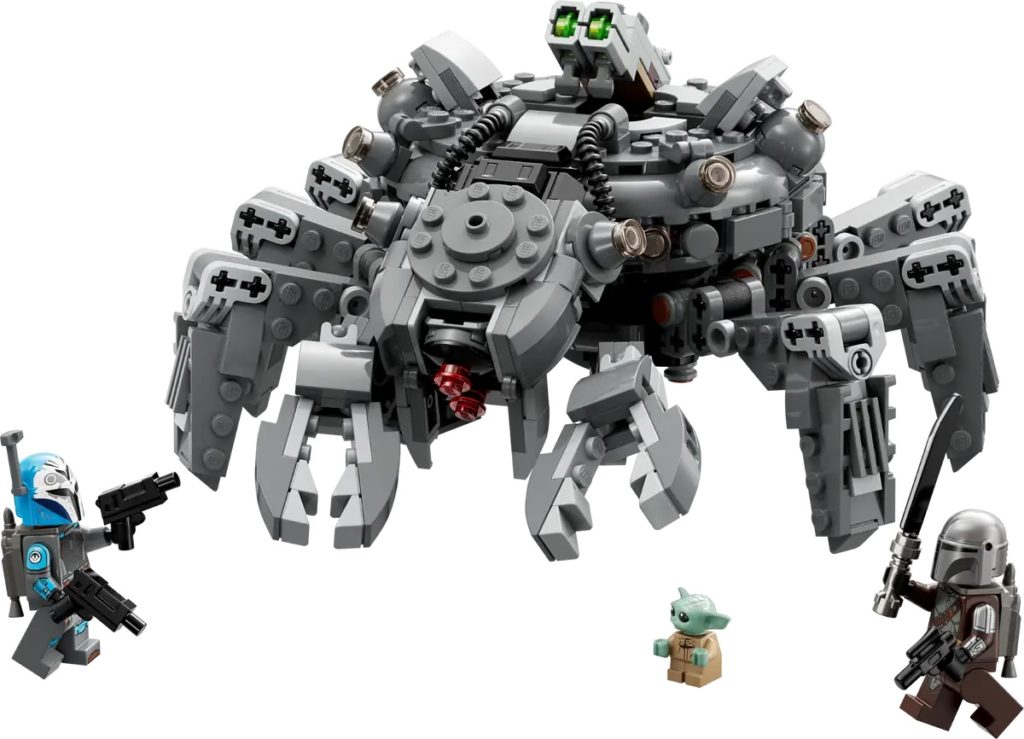 But let's be honest, all the hype has been about the new darksaber design which follows a more realistic custom design. The set contains 526 pieces, including the famous darksaber, a jetpack, blasters… and the parts needed to build the Spider Tank, of course. Pre-orders are already open for the Lego Spider Tank set, which is priced at $49.99, £46.99 and €52.99.
🎬🎮 Disney play By Eren
Has Jane made you want to take out your wallet with all her shopping ideas? Don't put it away too quickly: some of the news in this section might also make you want to take a look.
For the moment, let's stay reasonable with news that doesn't cost anything. Indeed, the company with the big ears has released some information about upcoming films. We reveal it all to you.
And the cinema?
The Little Mermaid
It was one of the biggest announcements of the last few days.
The Little Mermaid, one of Disney's biggest animated classics, has been given a new poster and trailer for its live-action remake.
As a reminder, the adaptation of the cult film will be released on May 24.
Directed by Rob Marshall and scripted by David Magee, the film will star Halle Bailey in the title role, Jonah Hauer-King as Prince Eric, and the amazing David Diggs (seen in Hamilton) as the voice of Sebastian.
At first glance, the film seems very faithful to the original. Like The Lion King or Aladdin, there is a lot of the identity of the cartoon transposed into live-action. We hope for some liberties in order to give meaning to the adaptation.
This trailer seems to focus on the father-daughter relationship. This will probably give even more depth to Ariel's fiery and rebellious side.
In any case, the images are particularly beautiful and allow an immersive aspect, we let you enjoy them without further delay.
Alien
One of the world's most popular science fiction sagas is about to make a comeback.
Ridley Scott's cult classic Alien has begun shooting its ninth installment. The new film in the popular Alien saga started shooting on 9 March in Budapest, Hungary.
The film is directed by Fede Alvarez but still produced by 20th Century Fox (the iconic studio that produced Avatar, The Greatest Showman, and Free Guy, which was recently shown on Disney +).
For the moment, we have little information. We know the cast (Cailee Spaeny, David Jonsson, Archie Renaux, Isabela Merced, Spike Fearn and Aileen Wu) and we know that the great Ridley Scott will still produce.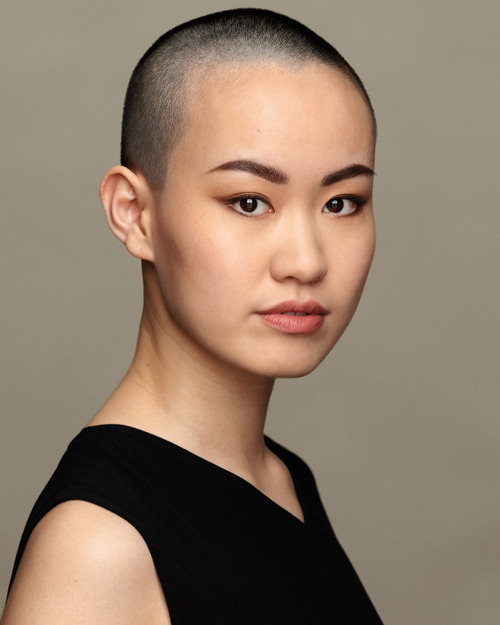 On Disney +
Let's go to the small screen this time. Disney +, our favourite streaming platform, is going to be in the news again, for good and for bad.
Change of strategy
Recently, two series had already been cancelled on Disney +.
The exceptional series Big Shot on the one hand, and the relaunch of the cult franchise "The Mighty Ducks" on the other. Two hard blows for the platform which was losing qualitative saga. If you haven't seen them yet, we strongly encourage you to go and see these nuggets.
This time, it's the re-launch of Willow that is the talk of the town. Indeed, the cult film had the right to a sequel in series available directly on Disney +.
After only one season, the series Willow has also been cancelled. It is not a question of quality or audience here, but of profitability. Indeed, the platform's poor results have led the company to review its strategy. Exclusive content should be significantly reduced in the future and the platform should return to its roots by offering content that has already won over the public.
It is difficult to know more at the moment. The poor results and the recent change in management are leading to new strategies, but there is a lot of speculation about them at the moment. Let's wait and see. We'll be sure to keep you posted as we learn more.
Meryl Streep shows her face
Disney +'s strategy is changing, but rest assured: some original productions are still going ahead.
This is notably the case of Only Murder In The Building. With a cult trio and crazy investigations, this nugget offers undeniable charm and a five-star cast.
This exceptional cast is growing as we recently saw the first images of Meryl Streep as a guest star in season 3. The spot was aired at the Academy Awards ceremony and promises to be as colourful as the previous seasons.
Games and Disney
We told you at the beginning of the section: you might want to shop here again. We'll be bringing you the new games right away.
Disney Speedstorm
We were already talking about this game a few months ago because of its postponement, but this time it's because of good news that the game is being talked about!

This racing game, inspired by Mario Kart, will allow you to experience car races in the Disney Pixar universe, with characters such as Mickey, Belle, Jack Sparrow, Sully, Mulan, Hercules, Baloo, Megara… In short, a wide range of characters!
The game has just been given a release date! Indeed, already available for pre-order, the game will be available in early access on April 18th 2023 on PC, PS4, PS5, XBOX and Switch.
Indeed, this free-2-play game will be free at its release, but if you wish, you can pay to play it earlier and get rewards according to the price.
The character of choice will be from this list: Baloo, Belle, The Beast, Elizabeth Swann, Mowgly, or Shang.
If you want to pre-order the game, it's here, and if not, get into the mood with this fun-filled trailer!
Lorcana
Let's finish this issue of Worlds of Disney with my favourite subject of the moment: Lorcana.
The future card game to be played and collected in the Disney universe is still being talked about, and the least we can say is that it makes you want to play! It's extremely appealing!
After unveiling new cards such as Tinkerbell or Gantu, this time it's the "Illumineer's Trove" set that is revealed in video:
Unfortunately only available in English, this box set proves that it will be well filled. Will you give in to temptation?
---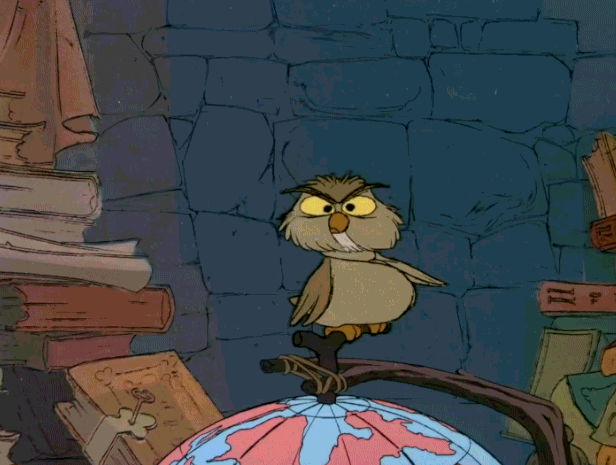 Our flight on Worlds of Disney is now over and you are back home. We hope you enjoyed your trip with us! Don't miss our next issue for a new world tour of Disney news.
Pss! If you missed the previous issue, it's over here!