On the menu of our 9th issue, something to get you through the end of winter with new, extremely comforting Californian menus! New ready-made clothes collections, including a marine-themed Loungefly from the Disney Cruise Line and new Lego games! More and more news Disney + and cinema side, with the release of the trailers for Peter Pan and Wendy and Haunted Mansion, among others. And finally, more revelations about the future of Lorcana cards!
So, if the Disney planet is spinning a little too fast for you: Hakuna Matata! Worlds of Disney #9 is here to review Disney news from around the world! Settle in, it's time to circle the globe without jet lag!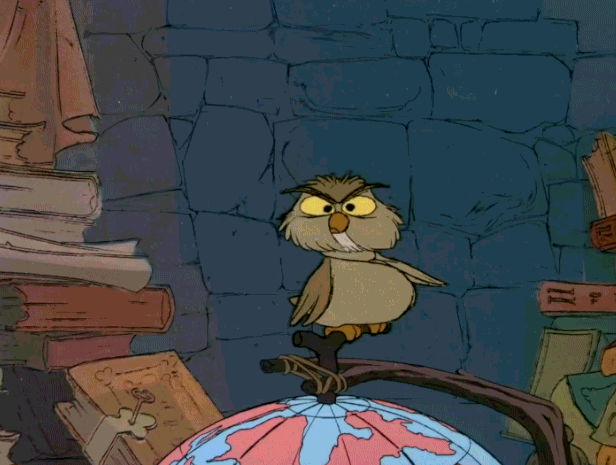 ---
📢 Disney experience By Valentin
Disneyland Resort
The moment has finally arrived! The Magic Happens parade, which had only been on for a fortnight before the pandemic, has finally returned. There is one small difference, however. Indeed, whereas in 2020 you could hear "Zip-a-Dee-Doo-Dah" (from the movie Song of the South), the sentence has now been replaced by "Think of the Happiest Things" (from the movie Peter Pan). One more step to try and make Disney forget about this film.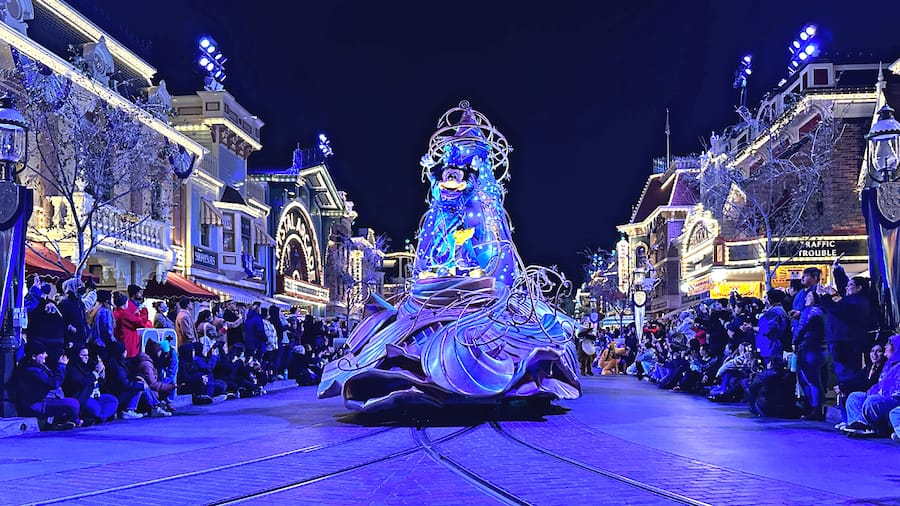 Let's continue our little tour of California with some great news! The Pacific Wharf area is being transformed into San Fransokyo Square. And it should be ready for the end of summer 2023. In this area, a meeting with Baymax will be proposed.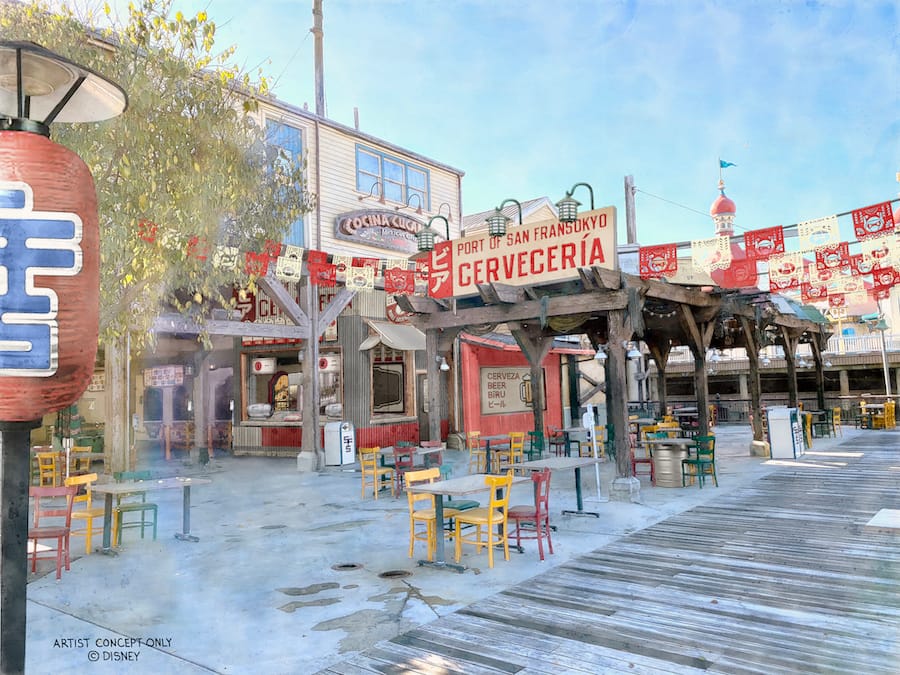 Another event, we didn't ask for it but we'll get it anyway. At Disney California Adventure, at the Hyperion Theatre, the show Roger the Musical will be played for a limited time from summer 2023. An excerpt of the show could be seen in the Hawkeye series.
Exclusive experiences have also been launched for the release of Ant Man and the Wasp Quantumania at Disney destinations around the world. In California, at the Avengers Campus, Kang and Cassie Lang took their first steps. In Hong Kong Disneyland, Ant Man and the Wasp meet guests until March 5, 2023. And in Shanghai Disneyland, the two superheroes met the audience during the premiere of the film.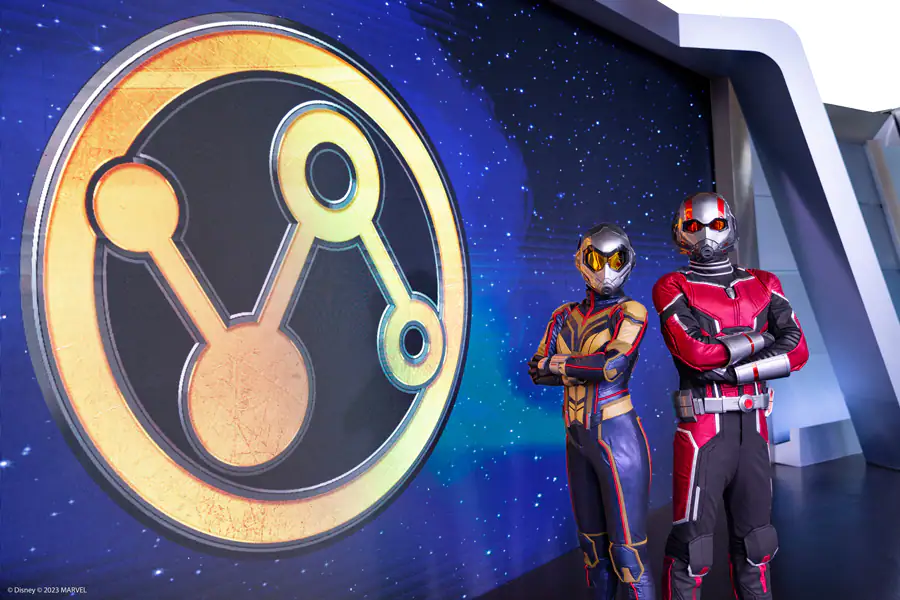 Shanghai Disneyland
Because I know you love characters, here's one more! This spring at Shanghai Disneyland the adorable Mei Mei from the movie Turning Red will make her debut in a Disney park around the world.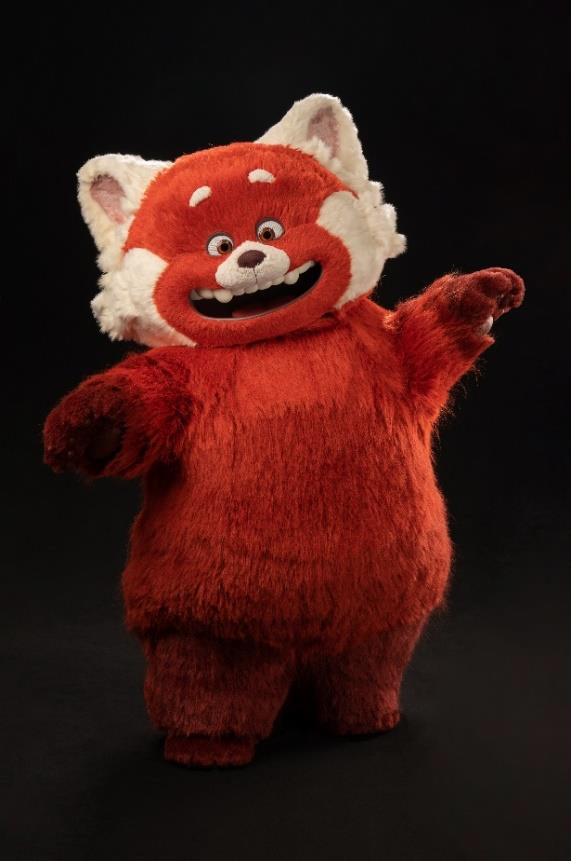 Walt Disney World
Let's finish our little world tour. In Florida, at Walt Disney World, the Typhoon Lagoon Park will reopen on 19 March. So get out your swimming costumes and let's go for a dip!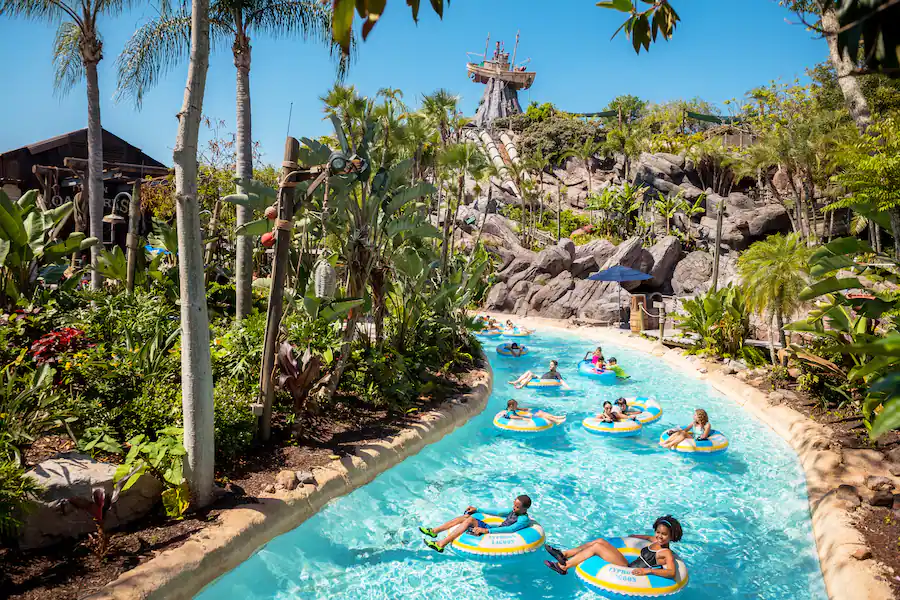 🍽 A la carte around the world By Estelle
This week, there's a lot of new stuff on the Disney planet, for the little ones as well as for the big gourmets. It's time for Worlds of Disney #9 to let you in on it all!
Disneyland Resort
On March 19, Mickey's Toontown will reopen at the Disneyland Resort in California. Guests will have two new locations to explore: Cafe Daisy and Good Boy! Grocers.
Let's take a closer look at the restaurant featuring the very famous Daisy Duck: Cafe Daisy. Whether it's for adults or children, there's something for everyone.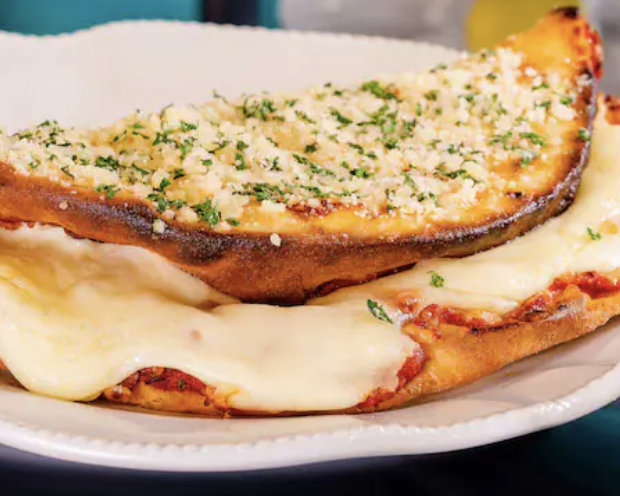 Cheesy Pizza Flop-Over : mozzarella, provolone with tomato sauce (available with pepperonni).
Daisy Dog : beef hot dog with chili/cheese sauce, macaroni and cheese and parmesan potato chips.
Spring Garden Wrap : romaine salad and quinoa with a lemon vinaigrette and toasted pumpkin seeds. The wrap is served with homemade chips.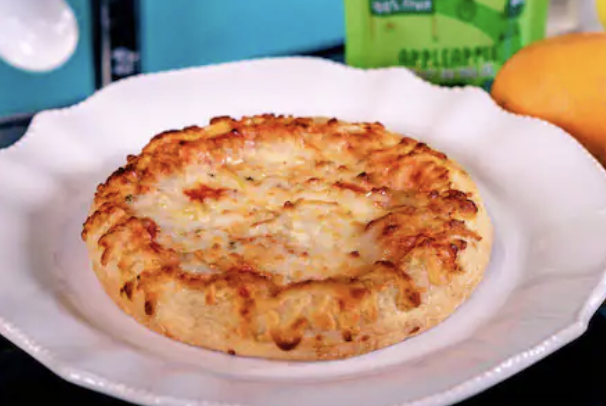 Daisy doesn't forget the children. Between cheese pizzas, pepperoni pizzas and mini corn dogs, there is something for everyone!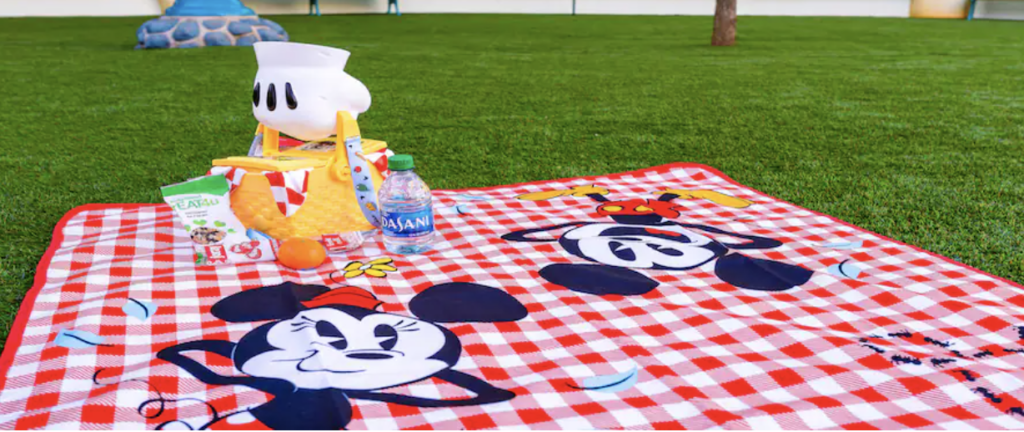 As for Good Boy! Grocers, this place will be a bit more atypical as you will be able to buy a picnic basket in this farmer's market. All you have to do is put together your own picnic basket from the various choices (3 foods and a drink). A novelty that will surely seduce many!
Walt Disney World
In Walt Disney World, in Florida, a restaurant will reopen on April 1, 2023. The Narcoossee's Restaurant at Disney's Grand Floridian Resort & Spa will once again welcome visitors! And what's more, it has been completely renovated. From the room to the menu, everything has been redesigned! The new menu was created by Chef Noah Estabrook and Pastry Chef Kristine Farmer.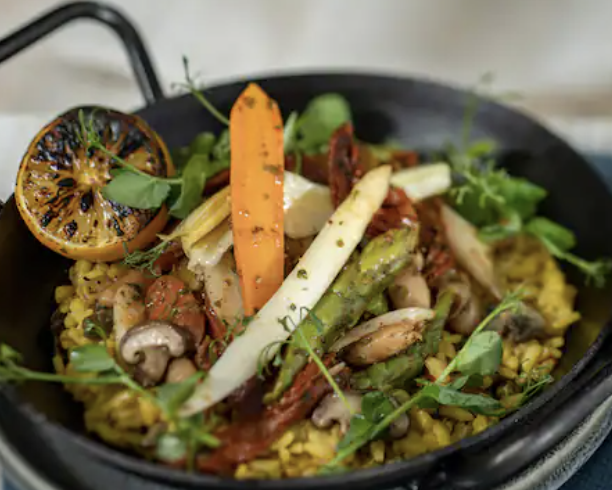 The design of these new dishes was inspired by the principle of "land and sea". The culinary teams have therefore developed a new menu around this theme. However, some of the restaurant's staples remain on the menu, such as bisque, filet mignon and butter poached lobster tail.
In short, this waterfront restaurant is a great place to relax and eat well. Reservations open on March 1, and its renovation is intended to enhance its Victorian charm and elegance.
🛍 Magic shopping By Jane
Lego anticipates the new live action Peter Pan and Wendy and celebrates a Disney Pixar favourite. Marks and Spencer has ventured into the Disney 100 arena with a children's clothing line. And on the high seas, Disney Cruise Line is preparing to launch its Silver Anniversary range.
Disney Cruise Line and its Shimmering Seas Collection
All aboard the Disney Cruise Line for ocean-themed products! Loungefly, Pandora, Nike and more! To celebrate Disney Cruise Line's 25th anniversary, the Silver Anniversary at Sea theme is reflected in iconic items such as the ear band with nautical detail, and collaborations with several beloved brands.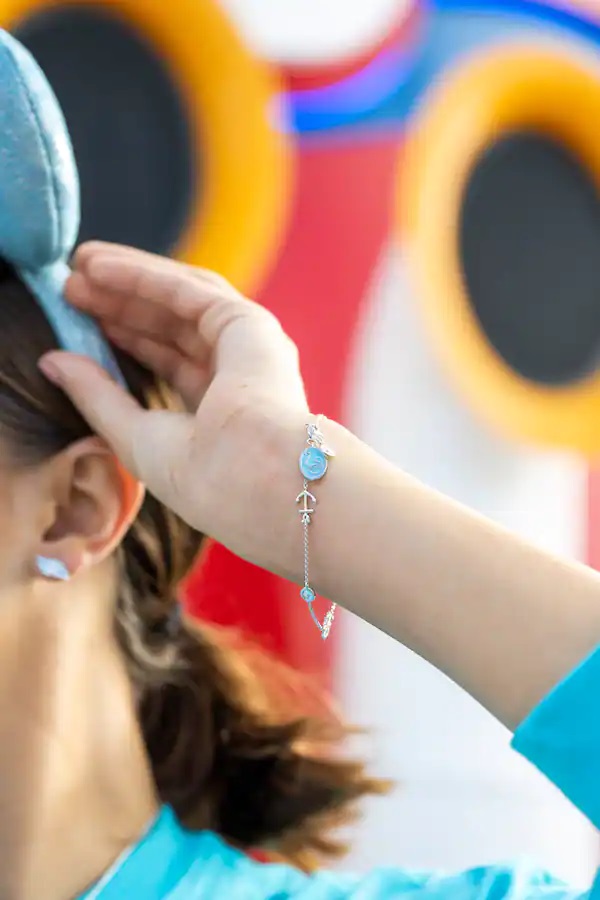 Jewellery lovers can choose pieces from Rebecca Hook and Crislu, or add new Pandora Disney Cruise Line charms to their collection. You will also find an embroidered Nike polo shirt and a Spirit Jersey in the colours of the Shimmering Seas Collection.
Marks and Spencer and its Disney 100 Years of Wonder Collection
Marks and Spencer has launched its own Disney 100 Years of Wonder Collection, with a range of cosy clothes for children. Like most Disney 100 items we've seen so far, the range focuses on Mickey, Minnie and their friends.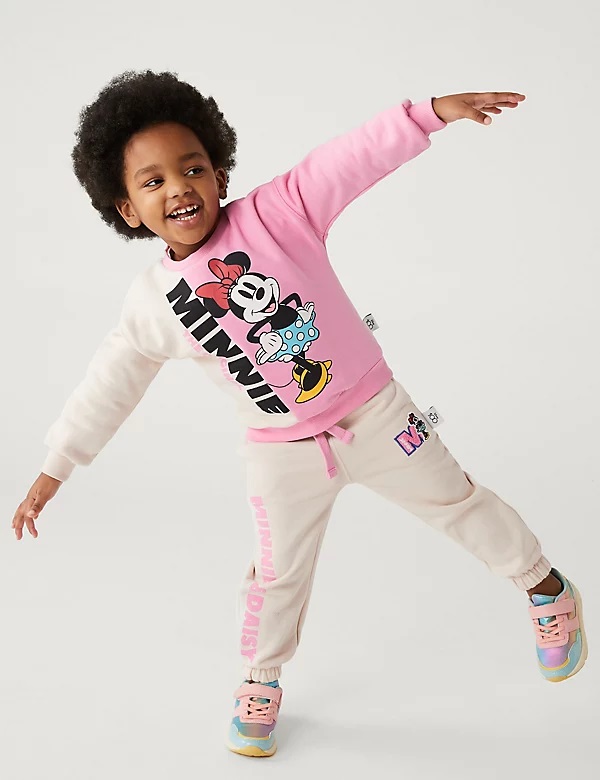 All the clothes are for children, and many are aimed at younger children with sizes ranging from 2-7 years or 2-8 years. The Minnie Mouse bomber jacket is £26, the Mickey Mouse sweatshirt is £16 and the matching Mickey Mouse jogger is £14.
Lego : The new Disney releases
New Lego Disney sets have been released and announced for April. First, Peter Pan & Wendy's Storybook Adventure arrived on March 1, 2023.
The Lego Peter Pan & Wendy set is also coming to market in anticipation of the upcoming live action. Like the other sets in the storybook range, it is designed for travel, with a working lock that the buyer can build. It includes micro-dolls of Peter Pan, Wendy and Captain Hook, as well as an adorable Nana the dog figure, for a total of 111 pieces. There are three settings from the Peter Pan universe: Wendy's room, the Lost Boys' hideaway and Skull Island. The price is €19.99 or £17.99 in the UK. The game is recommended for ages 5 and up.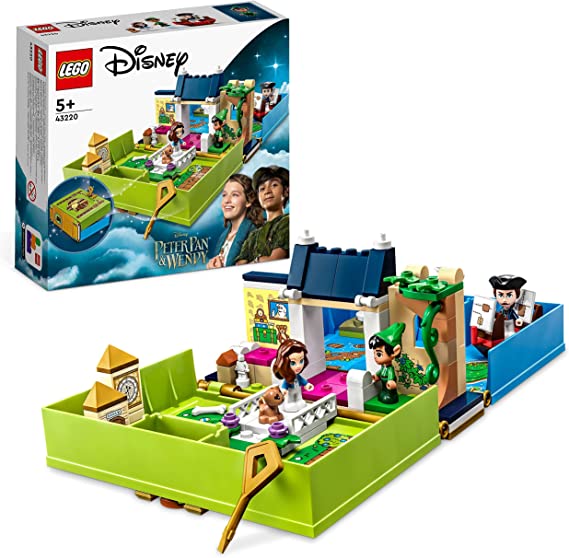 Lego also announces a release for Pixar fans! Indeed, the house from Up! is scheduled for April 1st 2023. Aimed at children (and big kids) aged 9 and over, the set includes 598 pieces and many iconic details from the film. In addition to Carl Fredricksen, Russell and Dug, you'll find the rooms in the house furnished. And of course you'll find the porch, the white picket fence, the iconic mailbox and lots of colourful balloons!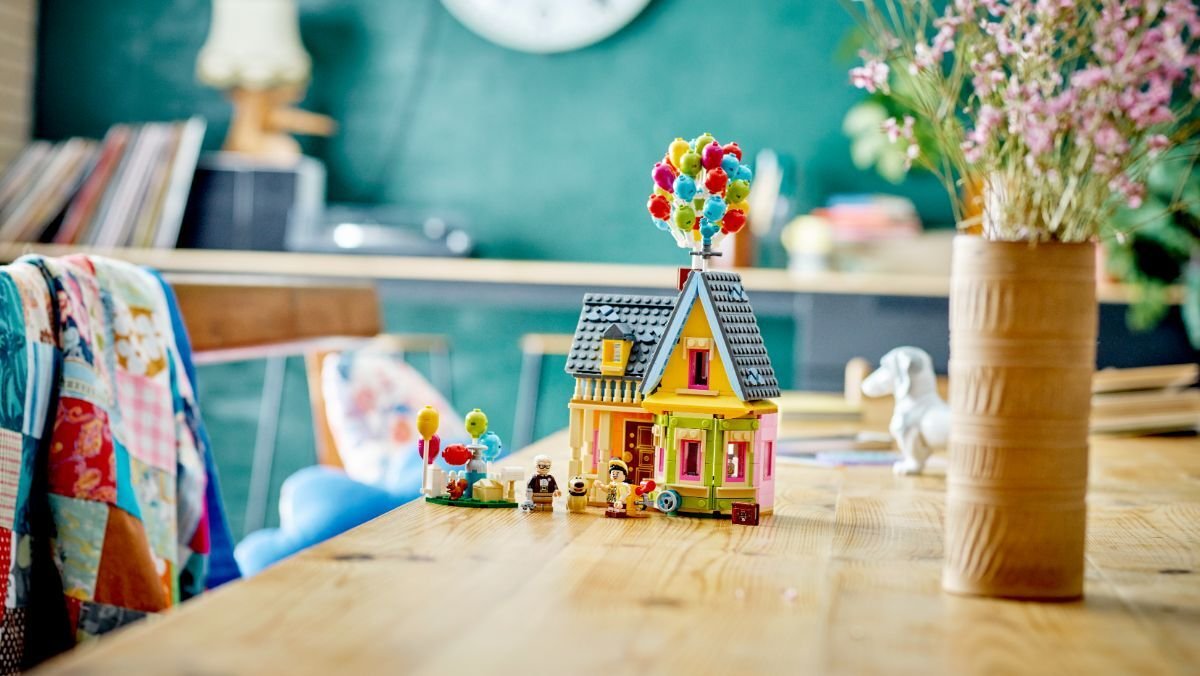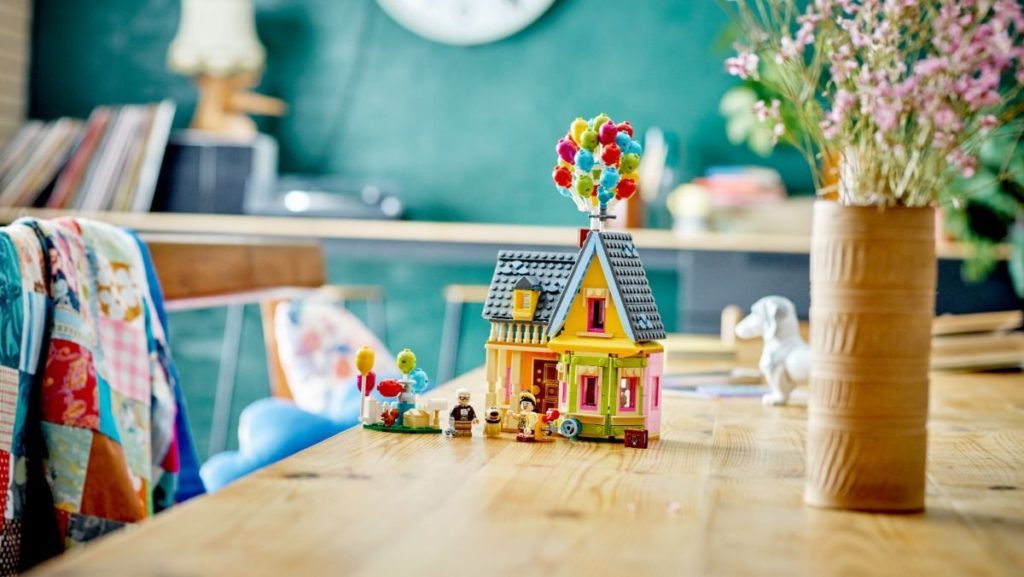 🎬🎮 Disney play By Eren
On the screens
Peter Pan & Wendy
We already knew that a live action Peter Pan movie was in development, now we have the trailer! We don't make you wait any longer and we let you discover it!
For the moment, a beautiful adaptation seems to be in the offing. The trailer is both faithful to and emancipated from the cartoon, and we were seduced by it. One regret is however clearly present: the film will be broadcast directly on Disney +. Although having the film directly available is a plus, we regret once again not being able to enjoy it in cinemas…
In any case, we can't wait to discover this version, which director David Lowery describes as "a storyline full of sincerity and empathy, and synonymous with adventure".
On the large screen
We're all dying to know more about the adaptation of the cult attraction Haunted Mansion. Today is our lucky day!
Justin Simien (director) is best placed to talk about it and says: "As a die-hard fan of the Haunted Mansion attraction, I am thrilled to share with you the trailer for our new film adaptation with this incredible cast. Our team has worked tirelessly to create a spooky, funny, and cinematic adventure that new and returning fans of the attraction can enjoy! I can't wait for audiences to experience this adaptation of Disney's iconic attraction."
We'll let you find out:
On the fun side?
You are probably waiting for it as much as I am: the future Lorcana card game never stops making us dream!
This future collectible playing card game in the Disney universe was announced quite some time ago, but it is making more and more noise in the Disney sphere, as well as in the gaming sphere in general. Initially creating some reluctance among some experienced gamers, it finally managed to win over the hearts of the most sceptical.
As the game is revealed, we can appreciate its graphic spirit, but we can also envisage more and more its gameplay which seems to leave room for a lot of tactics. This is a big expectation for many players, some of whom were lucky enough to see some of the maps in real life at the FIJ (Festival international du jeu) in Cannes, in France, and the craze that this caused heralds this future Ravensburger title as a hit.
Pre-orders should be available very soon and a lot of accessories are announced (including card covers and game mats). Around here, we're waiting for autumn 2023 to play it officially!
Just for fun, let's leave each other with the last card presented!
---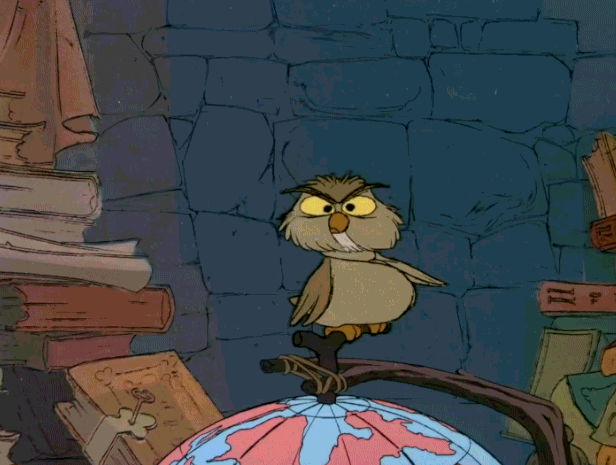 Our flight on Worlds of Disney is now over and you are back home. We hope you enjoyed your trip with us! Don't miss our next issue for a new world tour of Disney news.
Pss! If you missed the previous issue, it's over here!