The Disney planet is spinning a little too fast for you and you missed some news? Hakuna Matata! Worlds of Disney #6 is here to review Disney news from around the world! Settle in, it's time to circle the globe without jet lag!
In our 6th issue, we announce, among other things, the opening of a brand new restaurant with New Orleans flavors at Disneyland California, the return of Ariel in Florida! As usual, there will also be something to fill your eyes (if not your stomachs) with even more pastries for the company's 100th anniversary and window shopping with ShopDisney's new highlights! Finally, for Disney games fans, the following announcements should please you!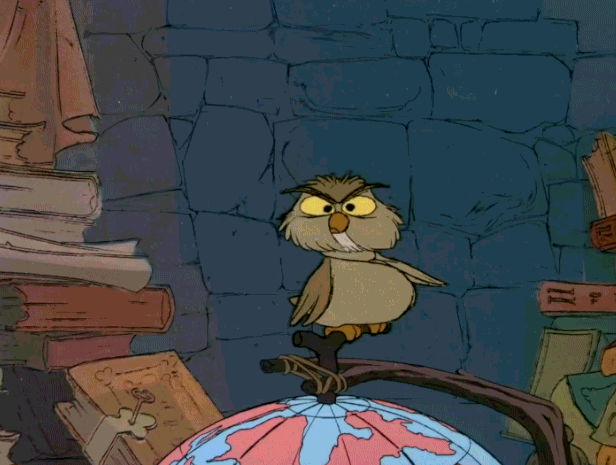 Worlds of Disney – The news that blows you away!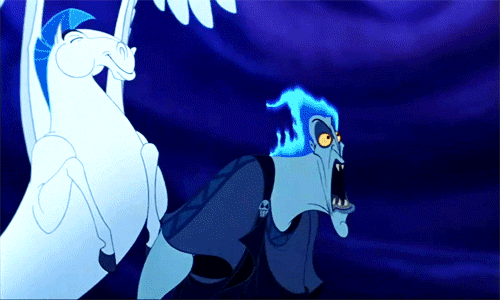 Some news has reached us from Walt Disney World in Florida! DisneyCareers.com site recently posted an advertisement to recruit interpreters of Ariel version Live Action!
The announcement specifies that candidates must be at least 18 years old and be authorized to work in the United States. The recruiting criteria also emphasize the importance of being sweet and passionate, like Disney's The Little Mermaid.
"A curious and daring mermaid princess, Ariel is fascinated by the human world. Whether on land or under the sea, she is eager to connect her two worlds, knowing that they are not so different after all. »
These new interpretations of the character should make their appearance on May 26, when the film is released in American theaters.
---
📢 Disney experience By Valentin
Are you ready ? We left for a little trip around the world. So, everyone gets in their Dumbo, grabs their magic quill and off we go.
Disneyland – Californie
First, we start with Disneyland in California. You are not unaware that the Splash Mountain attraction will be entitled to a rethematization on the theme of The Princess and the Frog. The Californian park has therefore decided to re-theme one of its restaurants located in the New Orleans Square area and also to them the classic animation. Thus, the French Market Restaurant will become Tiana's Palace. It will remain a fast food restaurant and will still offer pizzas but also dishes inspired by the animated film. To be continued in 2023.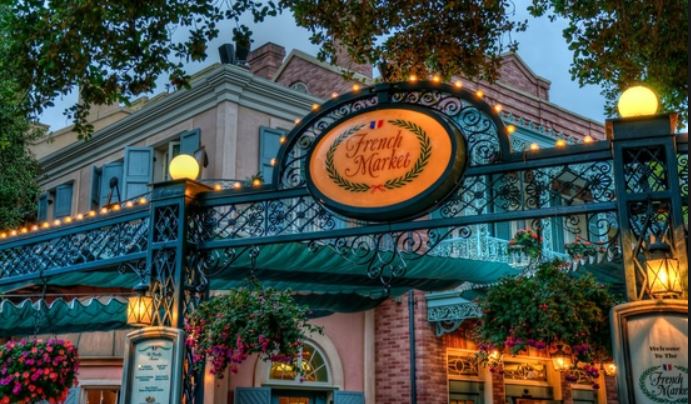 Walt Disney World Resort – Floride
Let's now stop in Florida where several character encounters will make their comeback in the park. Indeed, since January 15, Minnie, Donald, Goofy and Daisy are back at Pete's Silly Sideshow in the new Fantasyland, in the part on the theme of Dumbo and the circus. At this meeting point, our friends have put on their finest fairground outfits.
In addition, still in the new Fantasyland but at the level of the zone on the theme of The Little Mermaid, you will be able to meet Ariel again, from January 22nd. Finally, the participative show Enchanted Tales with Belle will be back. In this show, Lumière and her friends want to surprise Belle by staging the story of Beauty and the Beast with the audience as main actors. Finally, the show features an encounter with Belle in the castle library. This animation will be back on February 19.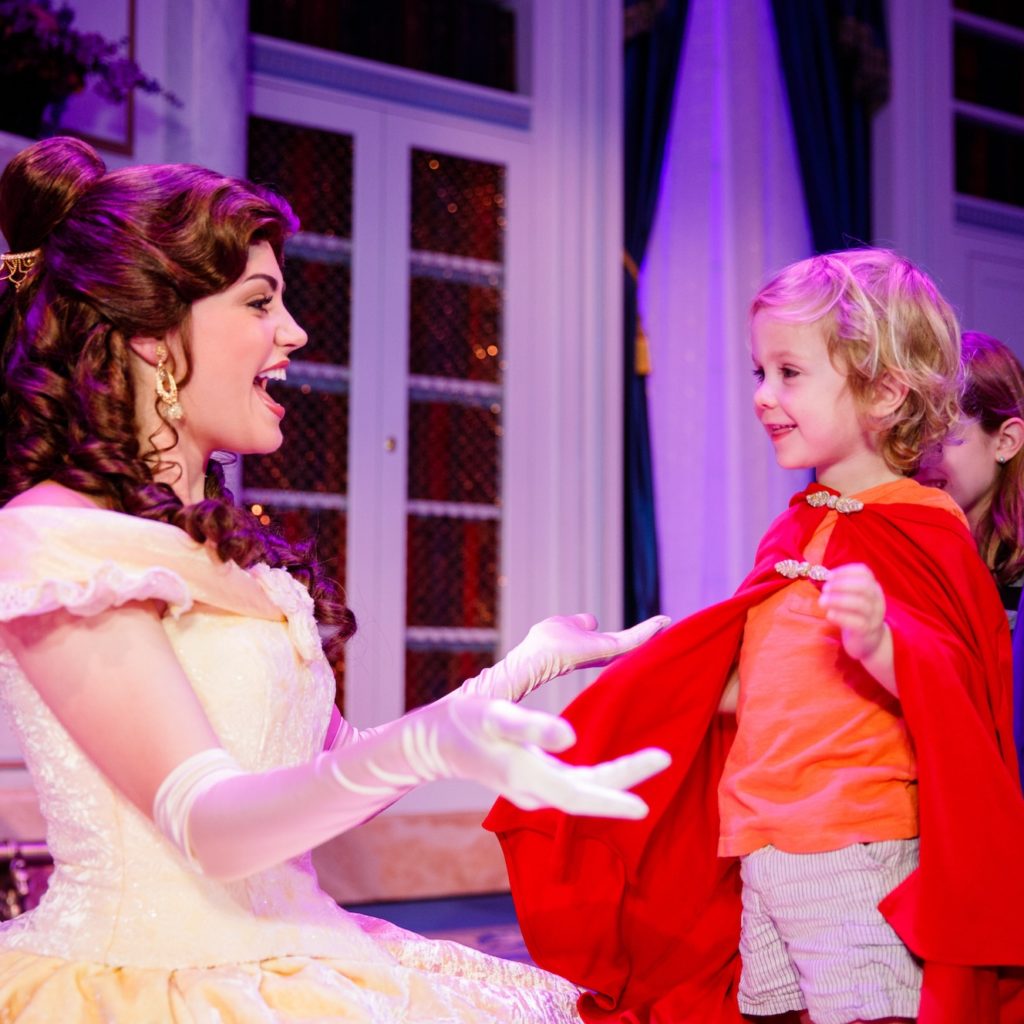 Hong Kong Disneyland
Let's follow Ariel on the back of a dolphin to now go to Hong Kong Disneyland where Mickey and his friends are preparing to celebrate 100 years of the Disney Company in their beautiful costumes. Maybe we can see these costumes one day at Disneyland Paris…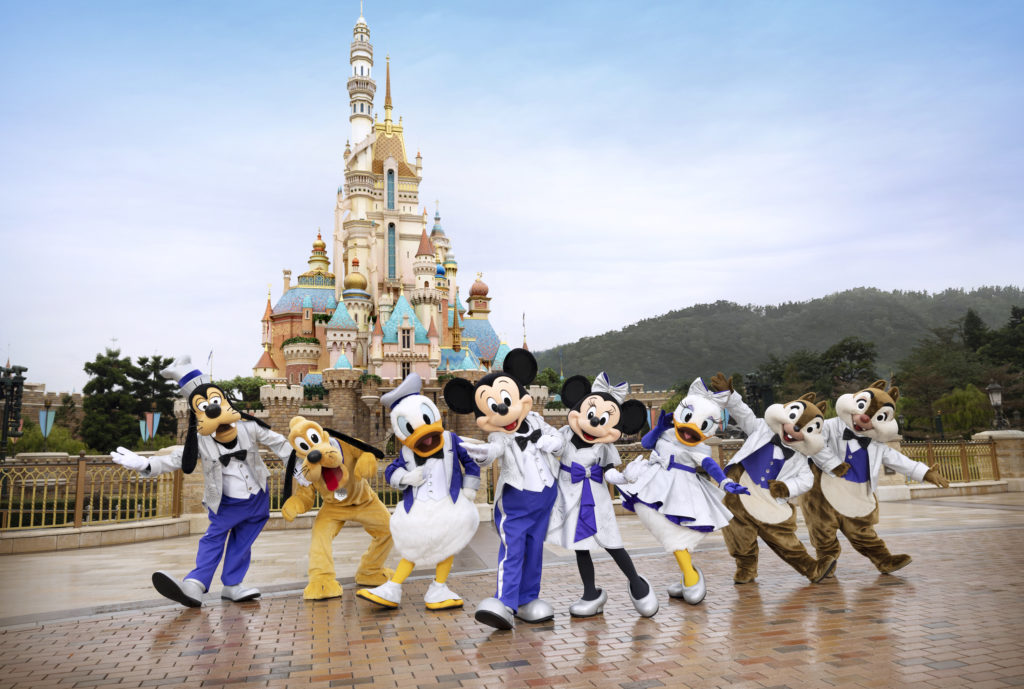 Shanghai Disneyland
Let's jump with Tigger to Shanghai Disneyland where a new restaurant has just opened its doors. This is Donald's Dine 'n Delights. This restaurant is located at DisneyTown, the equivalent of our Disney Village in France. But I leave you with Estelle to find out more about what he offers to eat.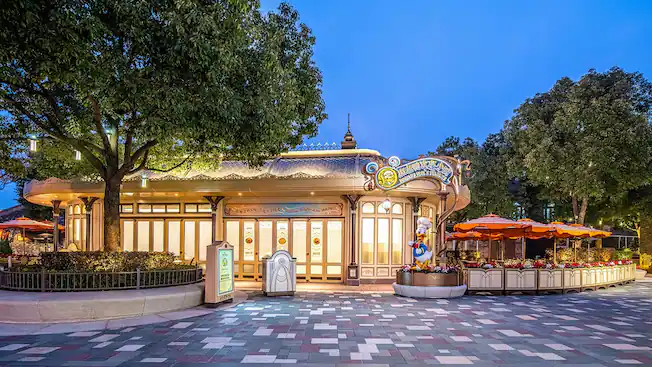 🍽 "A la carte" around the world By Estelle
Let's stay on board Dumbo, to continue this world tour!
And let's get to the heart of the matter with the opening of Donald's Dine'n Delights at Shanghai Disneyland. The very famous duck that we no longer present has the right to its own restaurant! It is more precisely in Disneytown that you will be able to find it. The guests will be able to discover or rather taste lots of new things. Pizzas, steaks, milkshakes, ice creams… All with the effigy of Donald of course! This bistro-style restaurant will seduce more than one….Let's stay on board Dumbo, to continue this world tour!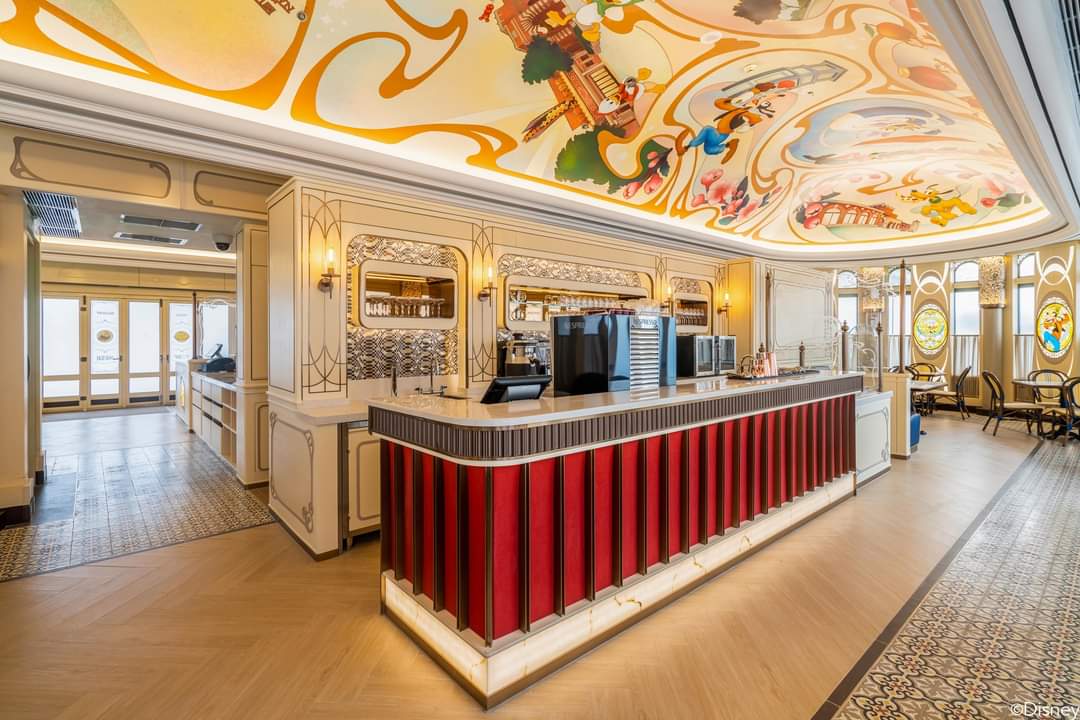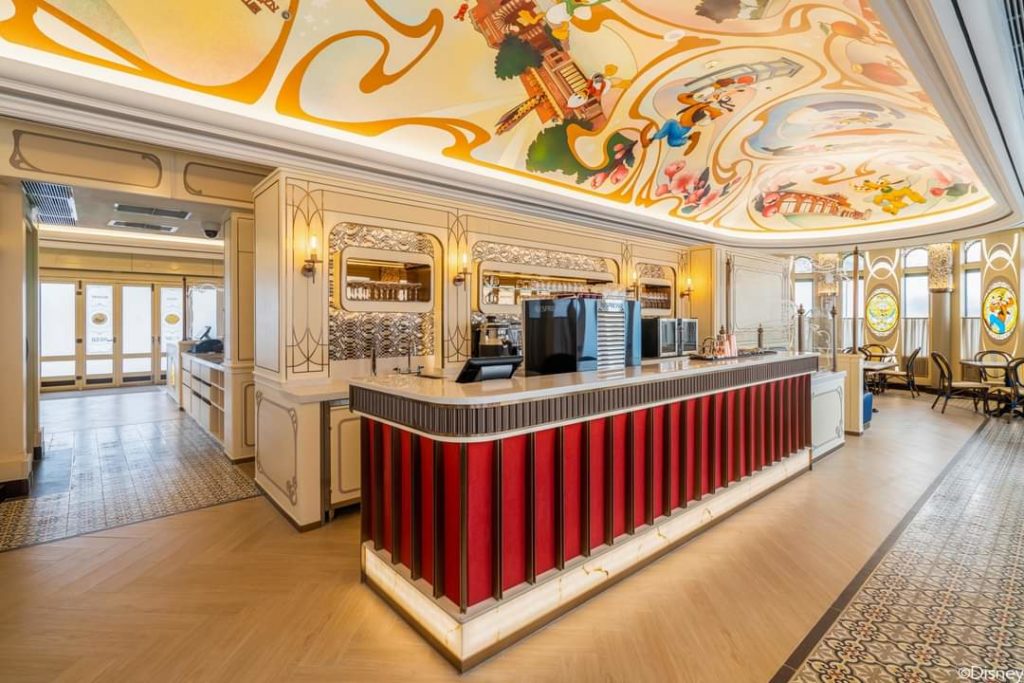 This year marks a major milestone, the 100th anniversary of The Walt Disney Company. One thing is certain: this anniversary will not go unnoticed, even on your plates! Let's go to Disneyland Resort to find out a little about what's to come!
The 100th anniversary will be everywhere at Disneyland Resort! In the Disneyland park and even in the Disney California Adventure park through the hotels… Come on, I'll give you a few examples…
Mr. Banks Shortbread Tart : chocolate/caramel ganache with violet white chocolate mousse.
Snickers Sundae : ice cream, caramel sauce, whipped cream, pieces of chopped peanut snickers, all in a waffle.
Disney 100 Cocktail : Gin, honey, lavender and lemon juice. The cocktail is served with an edible flower.
This celebration is going to be rich in delicacies that's for sure! The gourmet that I am has plenty of other surprises in store for you, but a little patience, it will be for next time!
🛍 Magic shopping By Jane
Winnie the Pooh Day inspired ShopDisney to give away freebies for a minimum spend. Star Wars was also in the spotlight, with the promotion of Coruscant merchandise. And in Japan, Tokyo Disneyland presents another limited-edition selection that is making people envious. The opportunity? Minnie Besties Bash, which takes the Polka Dot Day concept to the next level.
Gifts for Winnie the Pooh Day
To celebrate Winnie the Pooh Day on January 18th, ShopDisney has offered European shoppers a freebie with any purchase of £40/€50 or more. This offer also posed a dilemma for fans, who had to choose between two options. Valid until January 22, 2023, the limited-time offer invited fans of Pooh and her friends to choose either a notebook or a key pin.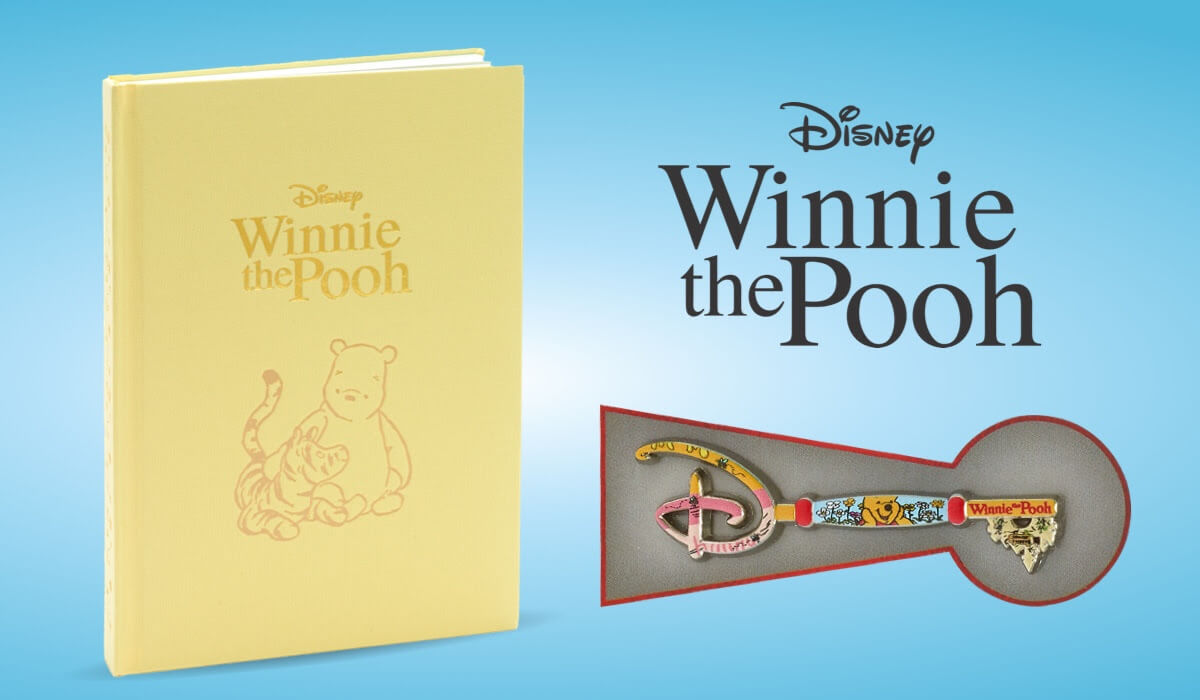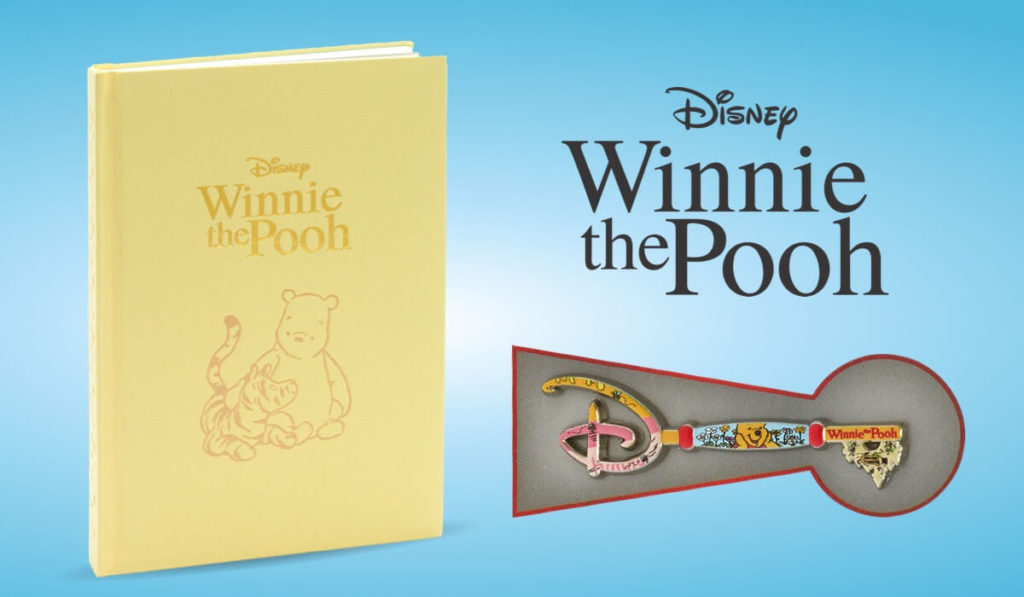 These articles are for fans of classic A.A. books. Milne and Disney movie fans. On a honey yellow background, the notebook features an illustration inspired by those of E.H. Shepard. On the keychain, Disney's Winnie the Pooh in his bright red outfit.
Disney Store's features Coruscant
In January, the planet Coruscant, the Imperial Hub, is new to ShopDisney in the Star Wars Planet series. ShopDisney has shared the design of the long sleeve t-shirt with fans, revealing text on the front and iconic Star Wars characters and details on the reverse.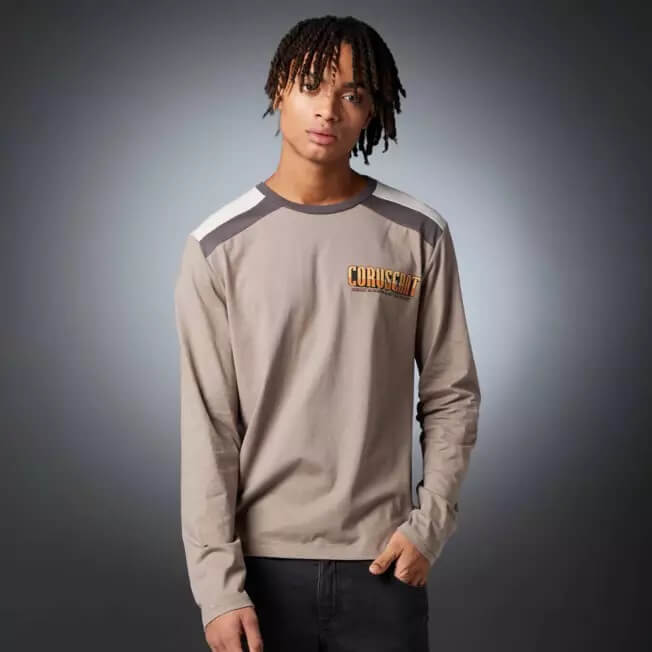 For those who want a t-shirt alternative – or want to show their Coruscant allegiance from head to toe – there's also a Coruscant baseball cap. It features designs of Yoda and the Jedi Temple, as well as embroidery reading "Coruscant: Heart & capital of the galaxy". In France, the cap is sold at €20.00 and the t-shirt at €46.00. In the UK, prices are £15 for the cap and £40 for the t-shirt.
Tokyo Disneyland Launches Minnie Besties Bash Shopping
Starting Tuesday, January 17, 2023, Tokyo Disneyland guests will be able to purchase limited-edition Minnie Besties Bash items. The season continues until Friday, March 31. Disney fans in the Japanese capital can choose from a range of beautiful pink and red accessories, sweets and homewares.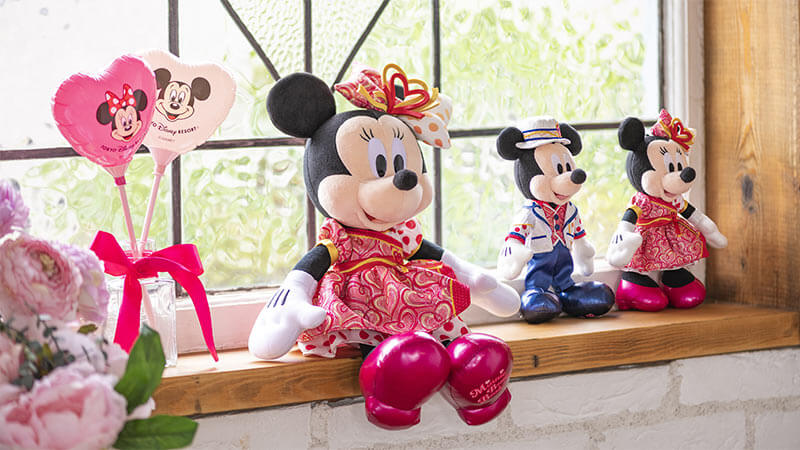 Some of the cutest items include stuffed animals with a retail price of ¥5,500.
Minnie's keychain set is only ¥1,900 and is shaped like an adorable balloon. In addition to a shopping bag dedicated to Minnie, there is a black tote bag with polka dot ribbon. Because of course, this mouse loves fashion! The price of the tote bag is ¥4,900.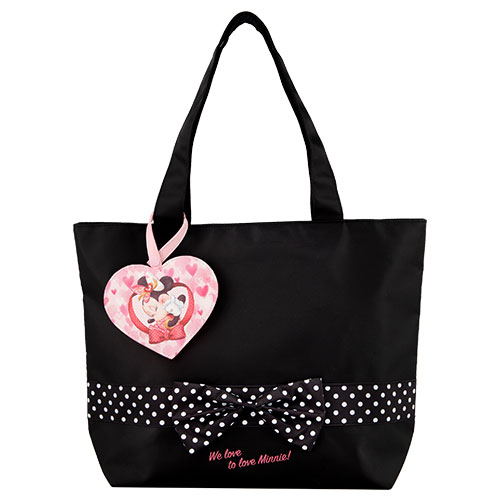 🎬🎮 Disney Play By Eren
Welcome everyone to this special multimedia section, your dose of diverse and varied news on the Disney universe through the various media!
This time unfortunately few news, but you will see that the quantity does not prevent the quality!
A card game: Lorcana
Disney game news is always rich, I often (if not always) talk to you about Marvel Snap, but these are not the cards we are going to talk about today!
Indeed, huge news this week, since Lorcana, the TGC (collectible playing card game) is finally being talked about. After being discreetly unveiled at the D23, it is finally displayed in more detail!
Ultimate happiness, we even have a release date! August 2023 was announced on the game's official Twitter account.
As a reminder, this collectible card game will allow, like Magic or Yu-Gi-Oh!, to use cards to allow different protagonists to compete, after having built their deck made up of cards from our choice. The subtlety here being that the characters will come from the Disney universe.
Still according to the official Twitter account, the game will even be released on August 18 precisely and will be translated into French! We can't wait to start collecting these cards and testing out the game mechanics, which haven't been revealed yet.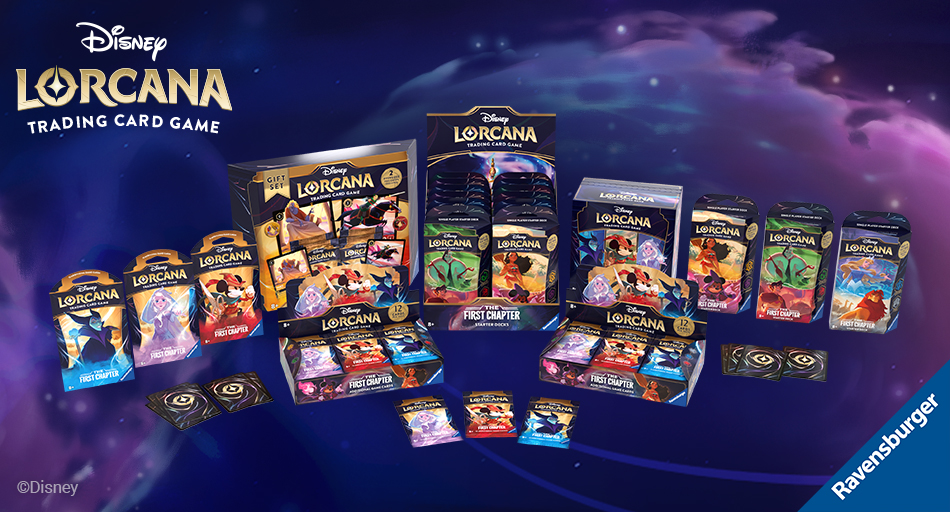 And the cards specifically?
You are impatient, and so are we! Rest assured, to make us wait, we have the right to some information on the future decks that will be available.
On the official site, we discover in particular starter decks which will be pre-built and will allow everyone to start playing instantly. With 60 cards, including 2 foils, tokens and a rulebook, you will have everything you need to immerse yourself in this adventure.
3 starter decks will be available:
Moanna / Mickey
Cruella / Aladdin
Aurore / Simba
We do not know the cards for the moment, but the three visuals make us very envious here!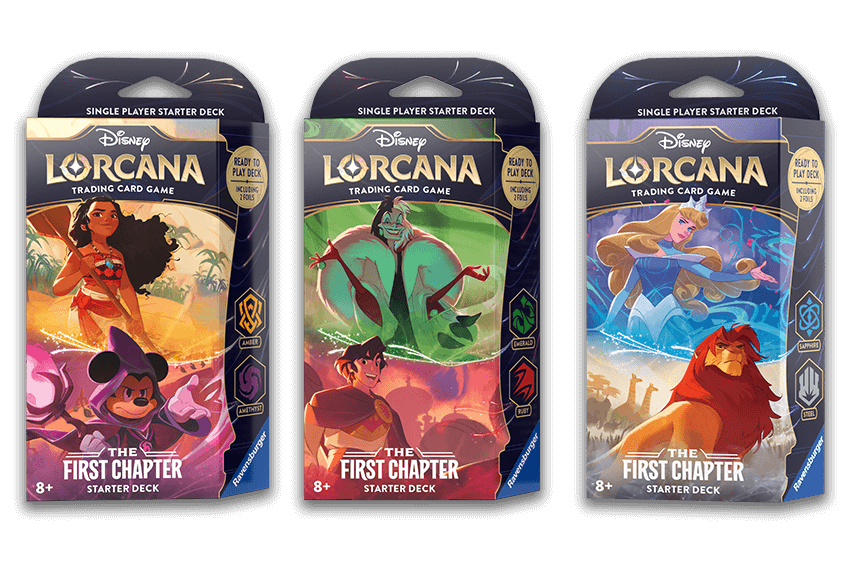 Boosters and gift box
Do you want more ? Here is more!
For the more adventurous who would like to make their own deck, booster packs of 12 random cards will also be available. These packages will allow you to obtain rare, very rare, even legendary cards!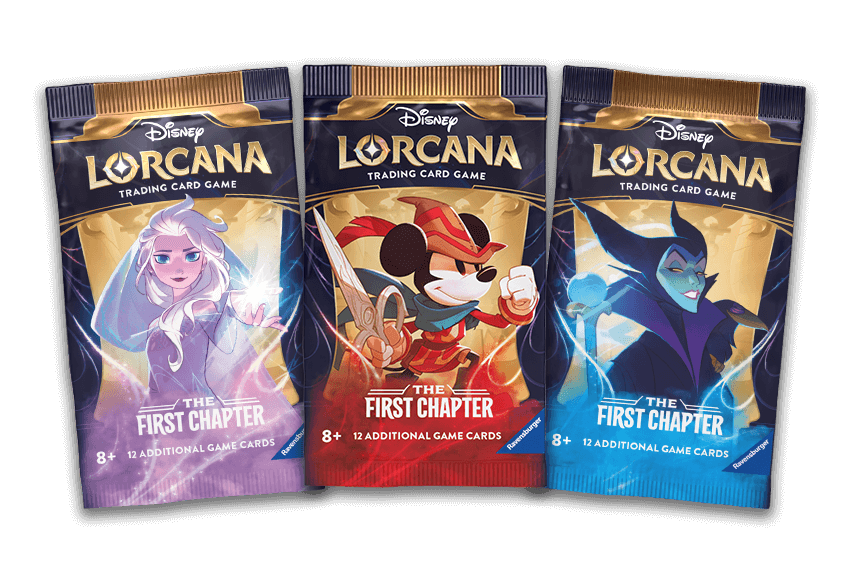 A gift box will also be released, with tokens, 4 boosters, and above all 2 shiny cards: Mulan and Hades. Hard to resist…
Did you think you'd end there? Well no ! We still have to tell you about the treasure of the Illuminators. This "ultimate" box will provide a storage box, 2 deck storage boxes, 8 boosters, 15 tokens, and a guide to creating your decks.
Let's talk about movies: the next releases!
There's something for everyone, so let's go to the cinema!
For the most nostalgic among you, Tron should make a comeback. After a second installment that worked well, a very popular attraction, and an animated series that was far too underrated, the cult retro film should return for a third installment titled Tron: Ares. There's something for everyone, so let's start from the movie side!
Deadline spilled a lot of digital ink this week after announcing that the film would apparently have its headliner and director.
Indeed, Jared Leto would be headlining and the production would go to Joachim Rønning, director of Maleficent, Mistress of evil, or Pirates of the Caribbean, Dead Men Tell No Tales. A regular at Disney then. Let's hope that he will once again make us experience as many emotions as with his previous films.
We warned you, few news this week, but these rich news for Lorcana satisfy us greatly. We hope the same is true for you!
---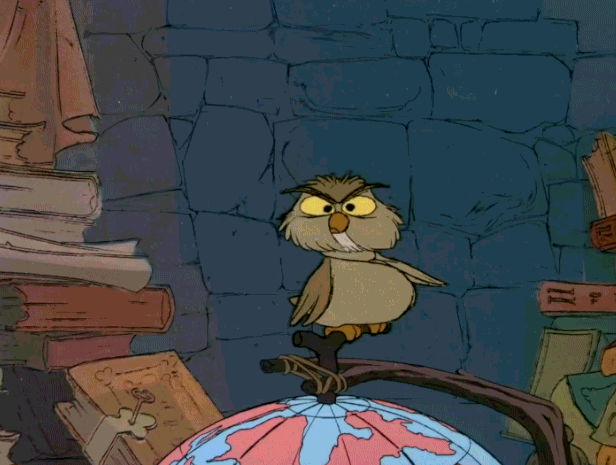 Our flight to Worlds of Disney #6 is now over and you're back home. We hope you have enjoyed your trip with us! Don't miss our next issue for a new world tour of Disney news.
Pss ! Si vous avez loupé le numéro précédent, c'est par ici !