The Disney planet is spinning a little too fast for you and you missed some news? Hakuna Matata! Worlds of Disney #8 is here to review Disney news from around the world! Settle in, it's time to circle the globe without jet lag!
In our 8th issue, we take you to sunny destinations to talk about ghosts and give you news about our favorite self-employed woman: Tiana! We also reveal you the secrets to become as small as a toy in the new restaurant of the park of Florida. It's also the occasion for us to come back on the last superbowl during which many movie news have been revealed! Without forgetting more and more shopping news.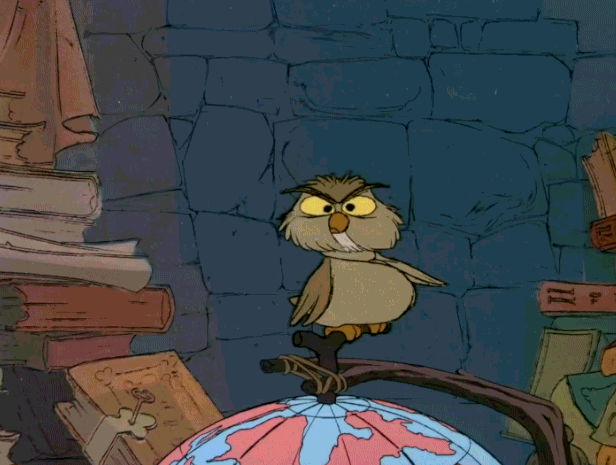 Worlds of Disney – The news to wake the dead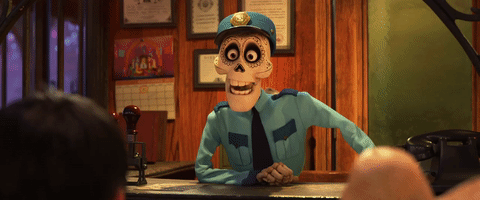 What if we told you that The Walt Disney Company could raise the dead? Well, maybe not in the flesh… But this is what the Disney 100 exhibition proposes with a realistic hologram of Walt Disney, which will take visitors on a journey back in time to the beginnings of The Walt Disney Company!
Created with video archives and artificial intelligence tools, this hologram will be life-size and will speak with Walt's voice… It will give you the shivers or tears in your eyes for the most emotional of us!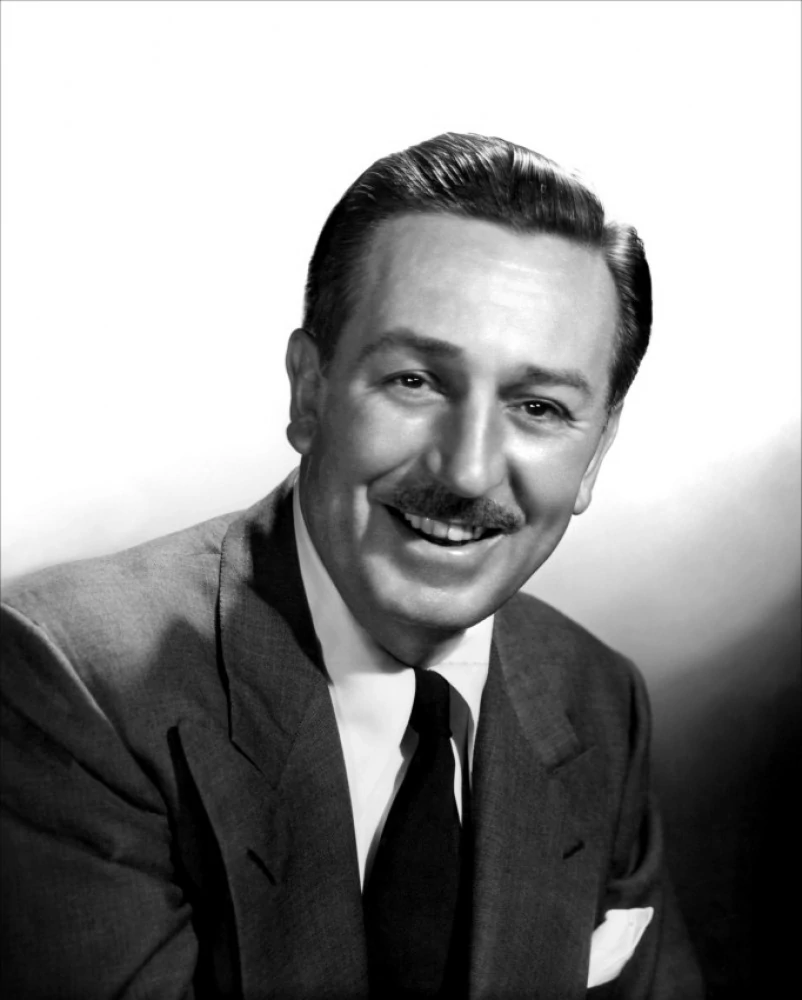 ---
📢 Disney experience By Valentin
And we're off on a little world tour! Well, for this issue it will be more a little tour in the USA.
Let's start with the return to normal of the room services in the Disney hotels of Walt Disney World. Indeed, since the beginning of the pandemic, this room cleaning service had been greatly reduced for sanitary reasons. This return to normal will take place during February.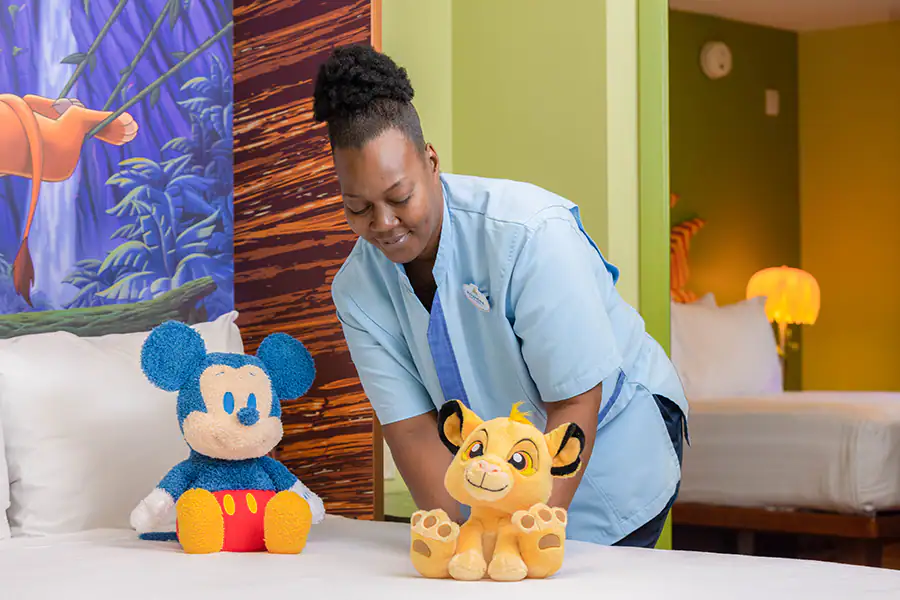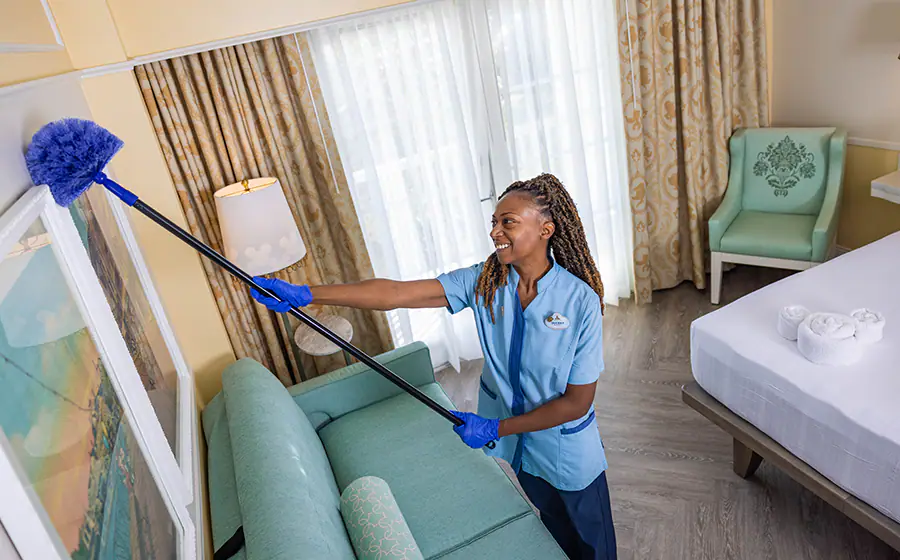 Then, let's cross the country to California where the Disneyland park has just shown the new costumes that will be worn by the Cast Members in Mickey's Toontown area. So what do you think? This zone will open on March 19th.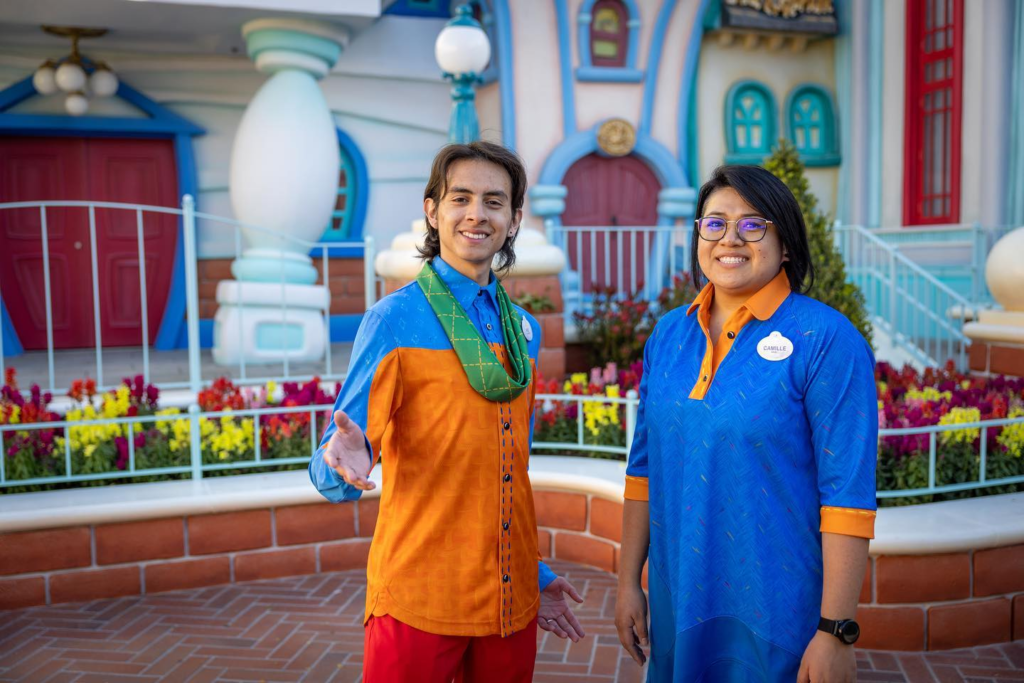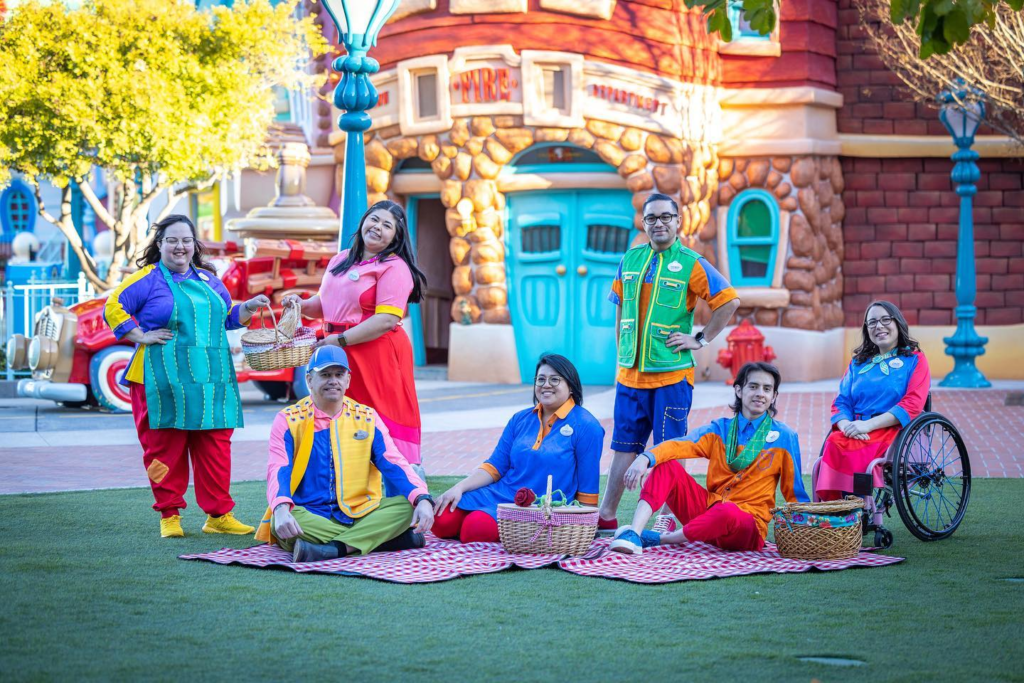 Moreover, the Californian park has also given us some information about the history of their new attraction (or rather re-theme) Tiana's Bayou Adventure. Indeed, since the end of the animated feature film, Tiana has bought an old salt mine and rehabilitated it. She has also acquired the land around it. She then founded a cooperative to create her own brand of Tiana's Food. To thank her friends and family, she wants to cook a special dish to celebrate Shrove Tuesday but is missing a particular ingredient. So she asks us to help her find it. Are you looking forward to this new version of the attraction?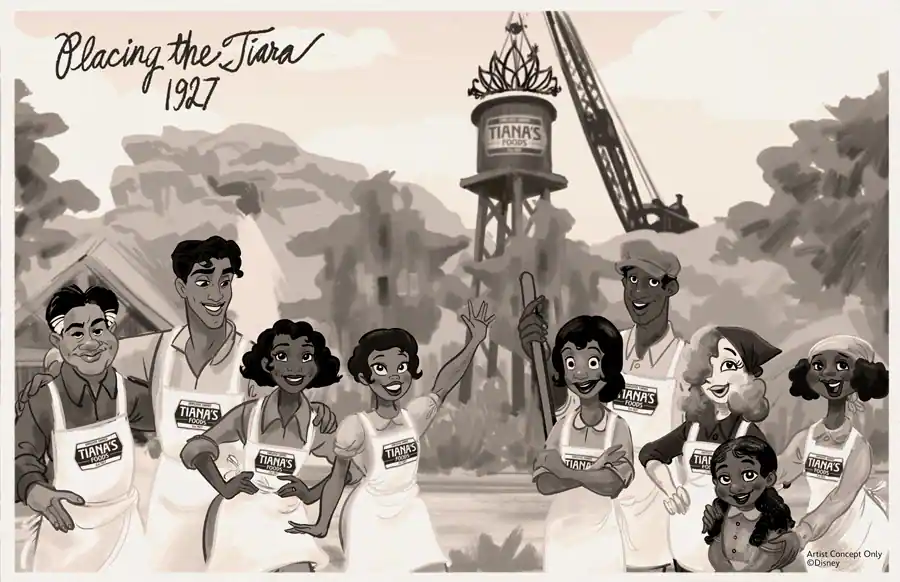 To finish this issue, let's talk about Disney100: the exhibition, an exhibition that promises to immerse its visitors in the history of the company. It will start on February 19 in Philadelphia!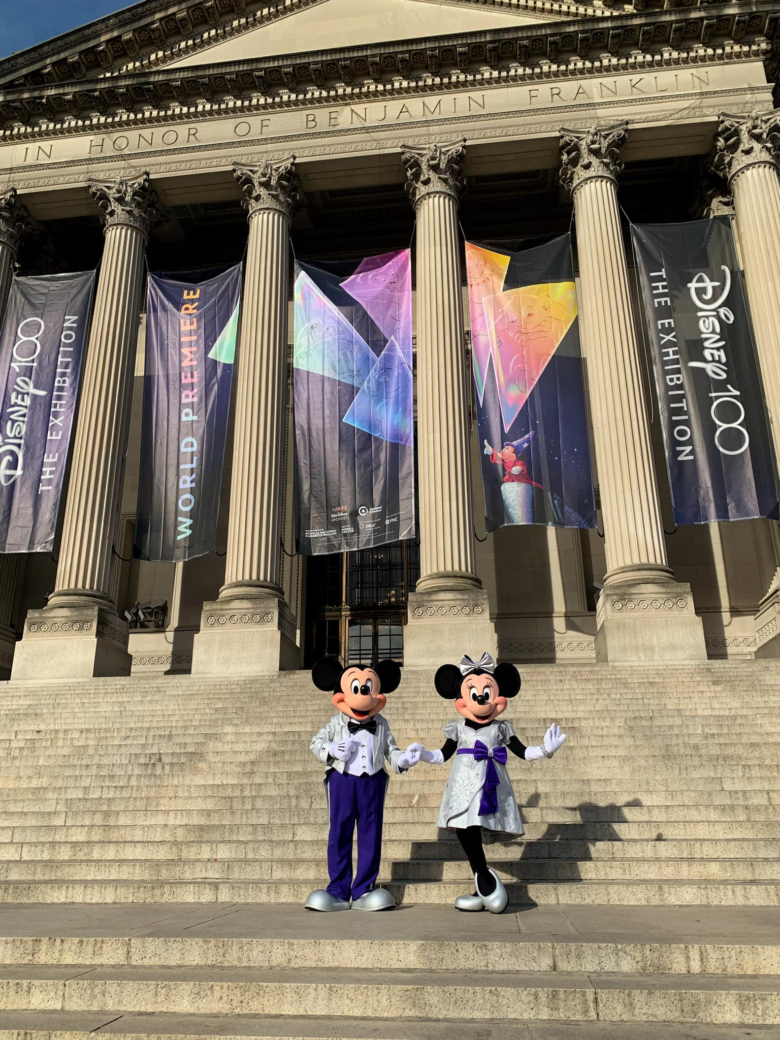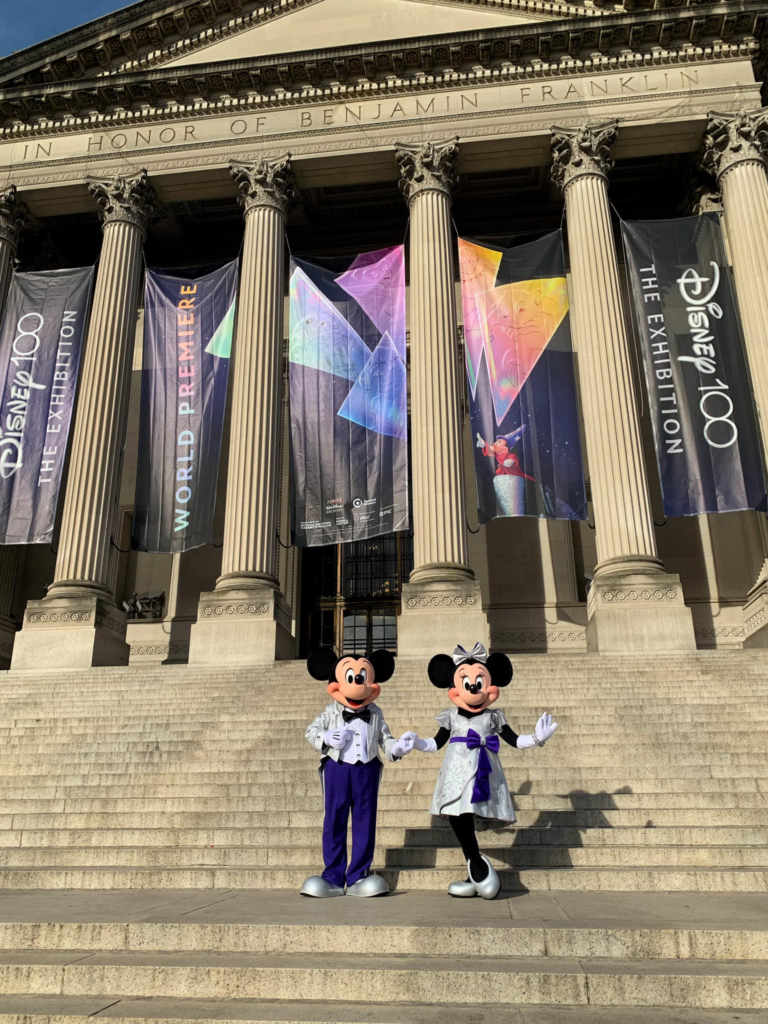 🍽 A la carte around the world By Estelle
The Worlds of Disney #8 table is ready, make yourself comfortable: your meal is coming! Head for the Roundup Rodeo BBQ. Hiiiihaaaa cowboy!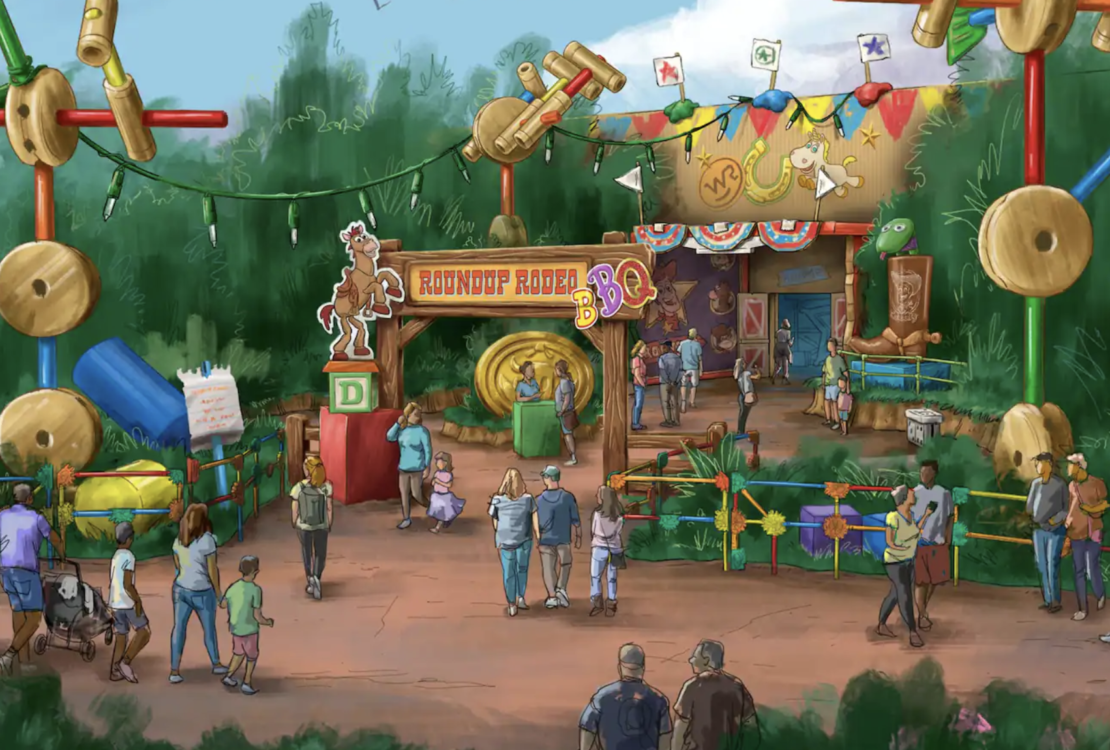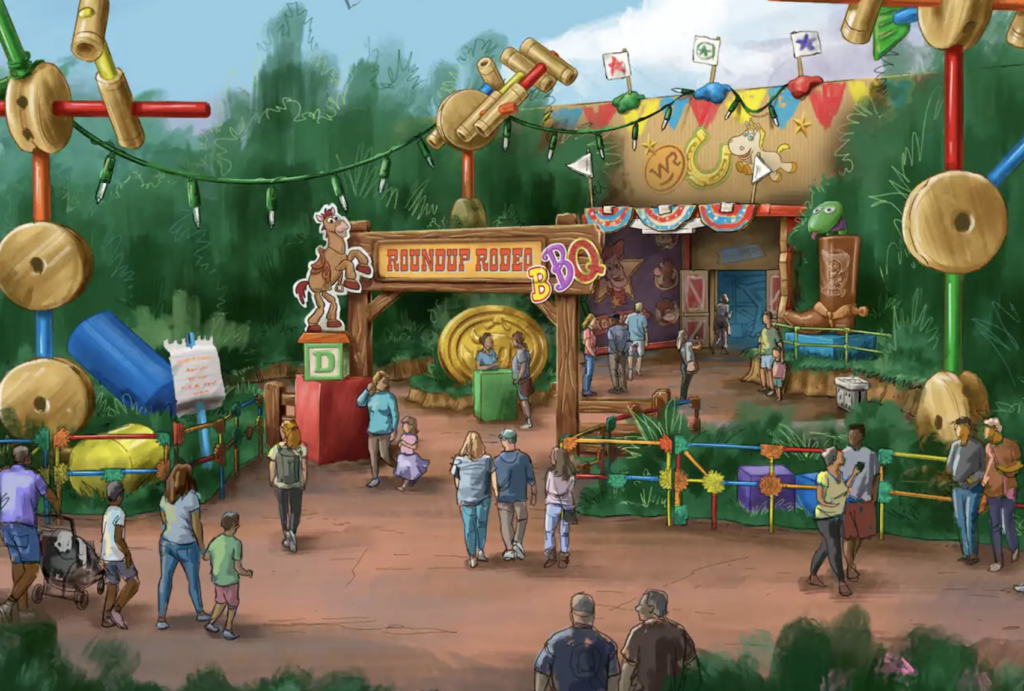 Today, we're staying in Walt Disney World in Florida! As I told you last time, the Roundup Rodeo BBQ restaurant is getting ready to open its doors on March 23rd. What do we know about this new restaurant? Visitors will be the size of Andy's toys and surrounded by the most famous Toy Story characters. A family-style barbecue awaits Guests! This restaurant will be a real exhibition, where you will be able to see Jessie riding Trixie's back, a real rodeo as its name suggests! Bo Beep, the shepherdess will also be present with her sheep. Now let's take a closer look at what will be on offer.
The menu has been unveiled and we are going to discover it together!
Cheddar biscuits with pepper jelly
Cocktails
Moreover, many cocktails with or without alcohol will be on offer, to name but a few:
Molly's Frozen Iced Tea : citrus iced tea
Rum Punch : passion fruit and pineapple punch with spicy garnish
Partysaurus Tex : strawberry lemonade
There will also be fresh salads: watermelon, romaine and tomatoes.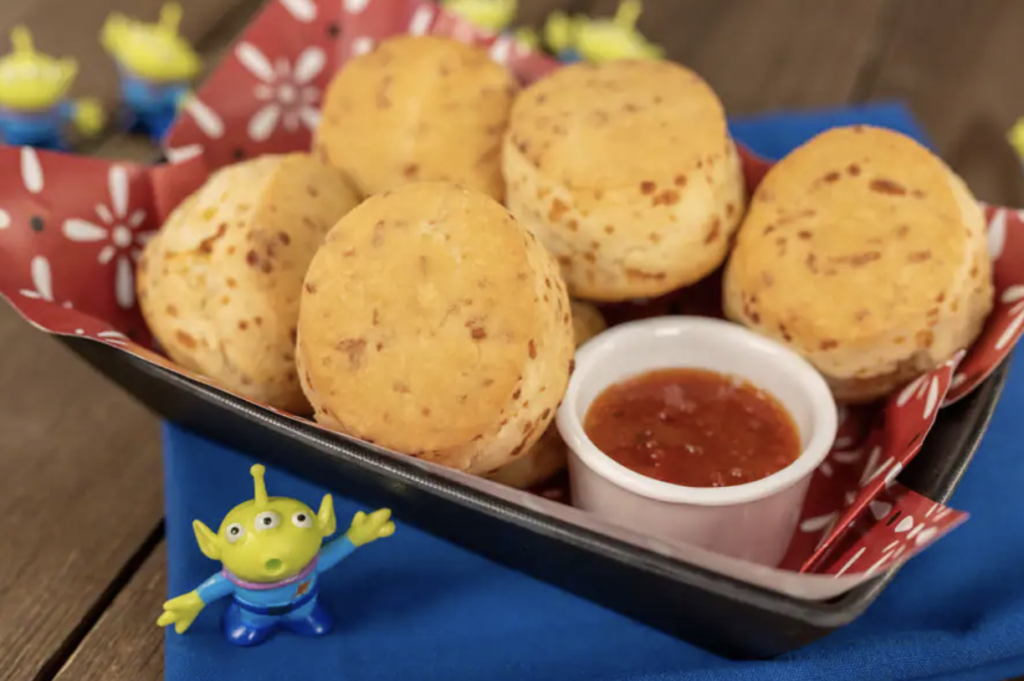 Finally, let's move on to the rest of our meal, I'll let you discover the different offers that will be proposed.
Smoked meats
Evil Dr. Smocked Ribs : smoked pork chops
Buttercup's Beef Brisket : sliced beef brisket
There's a Sausage in My Boot : spicy pork sausage
Vegetarian dishes
Smoked cauliflower with a little sweet harissa
Vegetable sausage
For foodies like me who like to finish their meal with a dessert, there will be several choices! Here are a few examples.
Desserts
Lemon and blueberry cheesecake
Chocolate pie
Peach/strawberry pie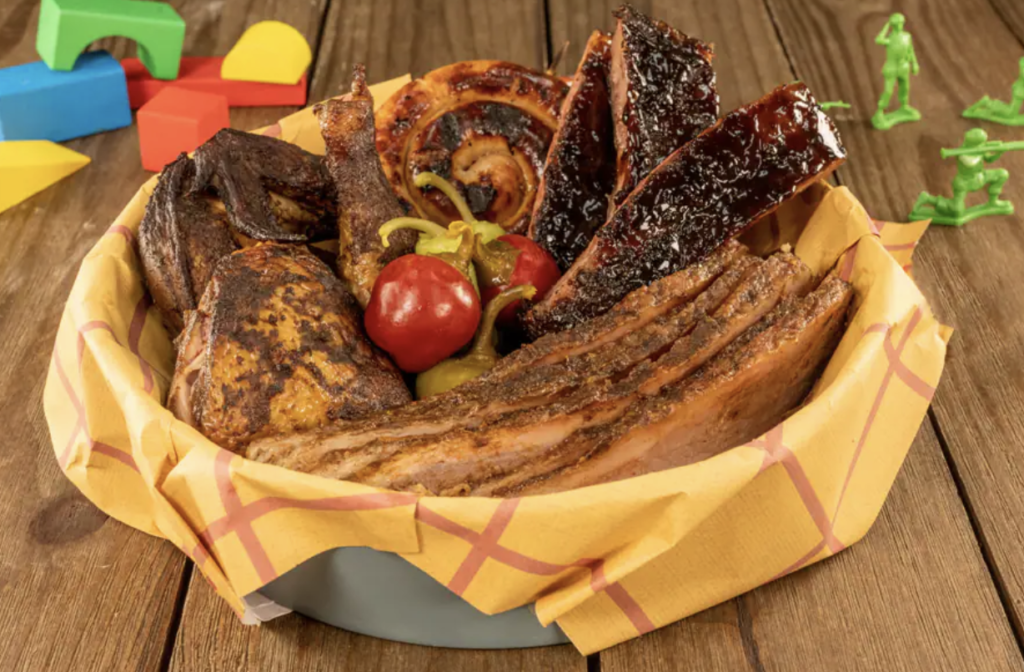 One more meal is over and we'll see you in two weeks for even more treats!
🛍 Magic shopping By Jane
A collaboration of artists offers American fans four new Disney Princess dolls to collect at EPCOT, Disneyland Resort and ShopDisney. Marvel fans are also offered Spider–Man: Miles Morales Artist Series, a range of comic book-inspired clothing. Europe, meanwhile, is treated to the adorable Disney Store Pet Collection. It features a range of accessories and products for pets with cute Disney companions.
CreativeSoul Disney Princess Dolls Collection
Between 3 and 20 February 2023, visitors to Walt Disney World's EPCOT International Festival of the Arts will be able to discover the 4 Disney dolls. The brand celebrates the African diaspora through hairstyles and fabrics, giving a new interpretation of four princesses.
Disney princesses in question are Tiana, Rapunzel, Snow White and Cinderella. Festivities took place at the Florida resort, with book signings and a display of the dolls' life-size costumes. However, the dolls can also be found at ShopDisney and at the Disneyland Resort in California.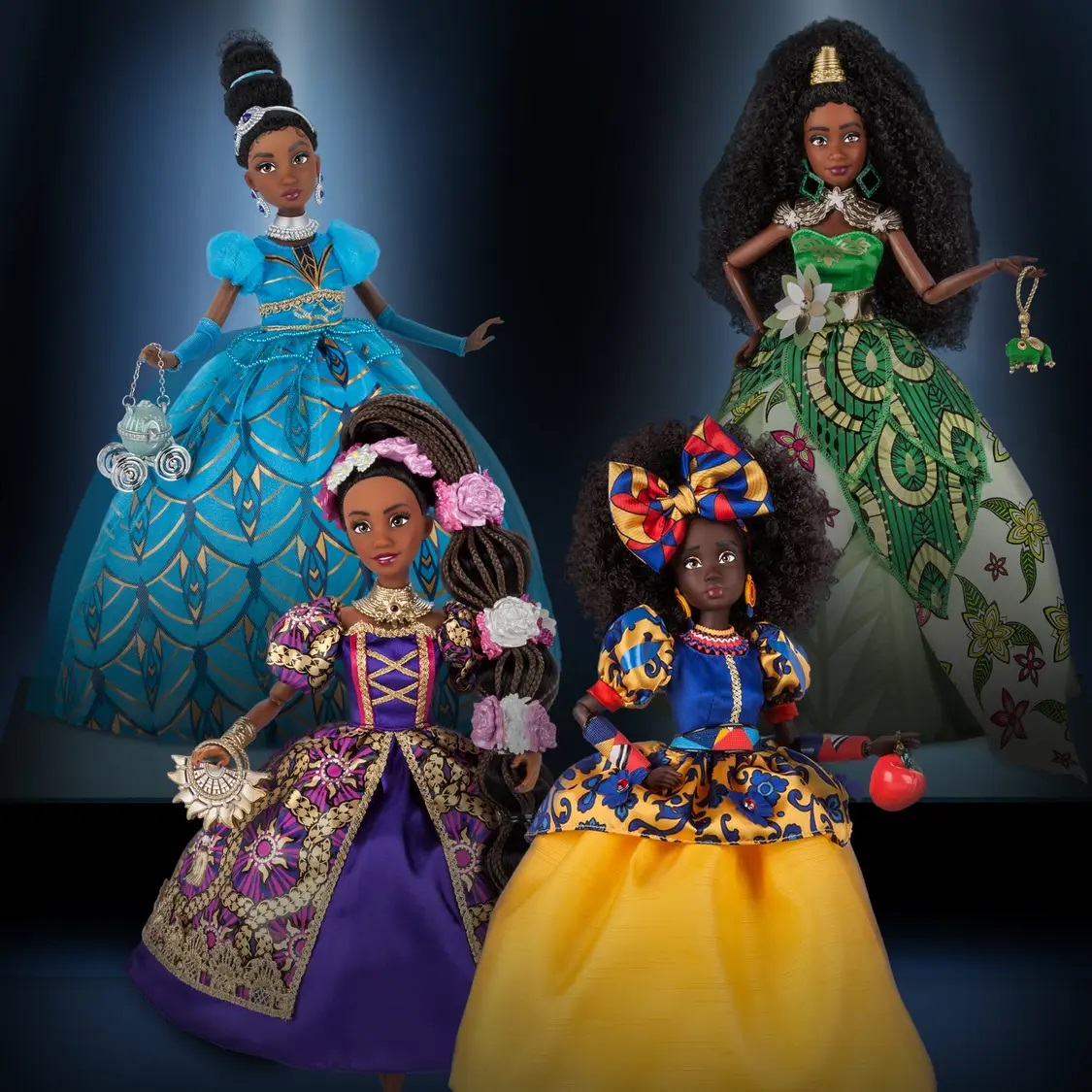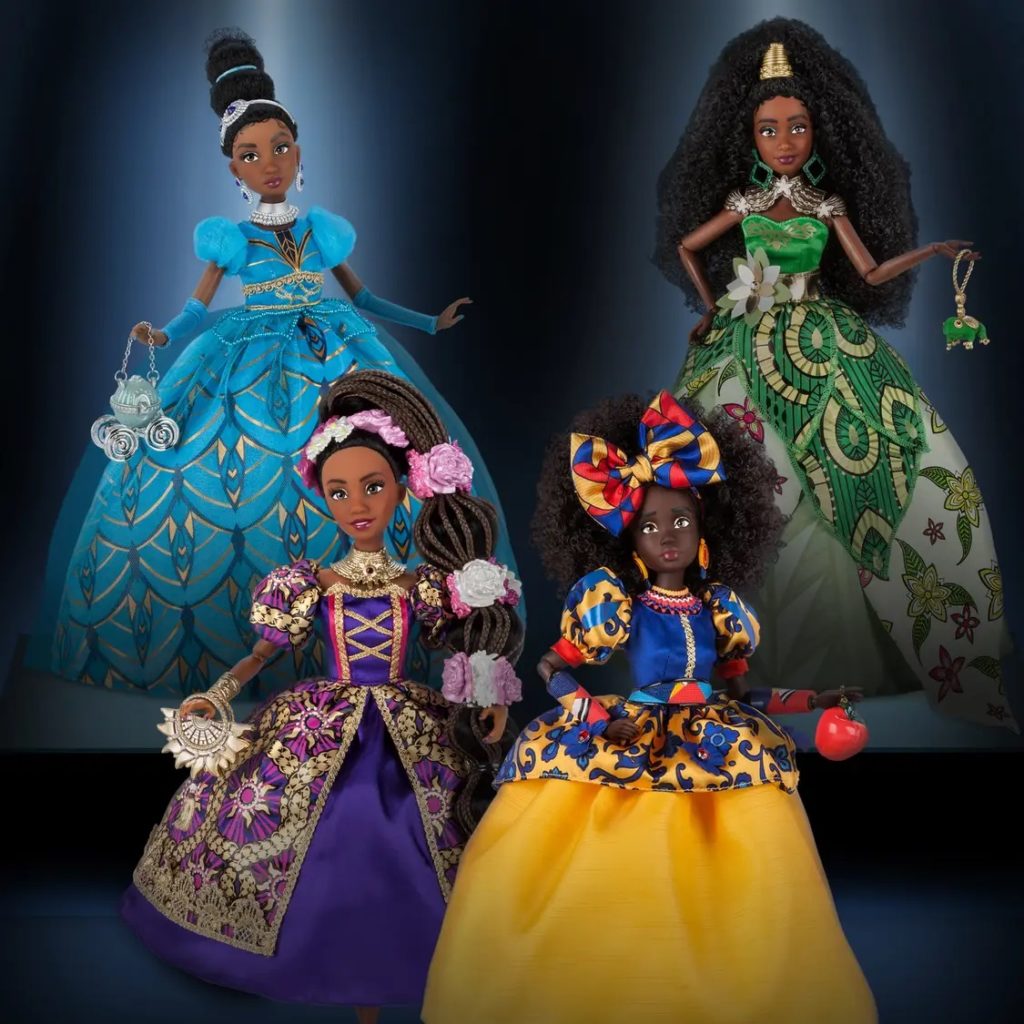 ShopDisney Spider-Man : Miles Morales Marvel Artist Series
ShopDisney has launched the Spider-Man: Miles Morales Artist Series of apparel and accessories for US shoppers. In fact, the range celebrates the art of Marvel Comics through four designs.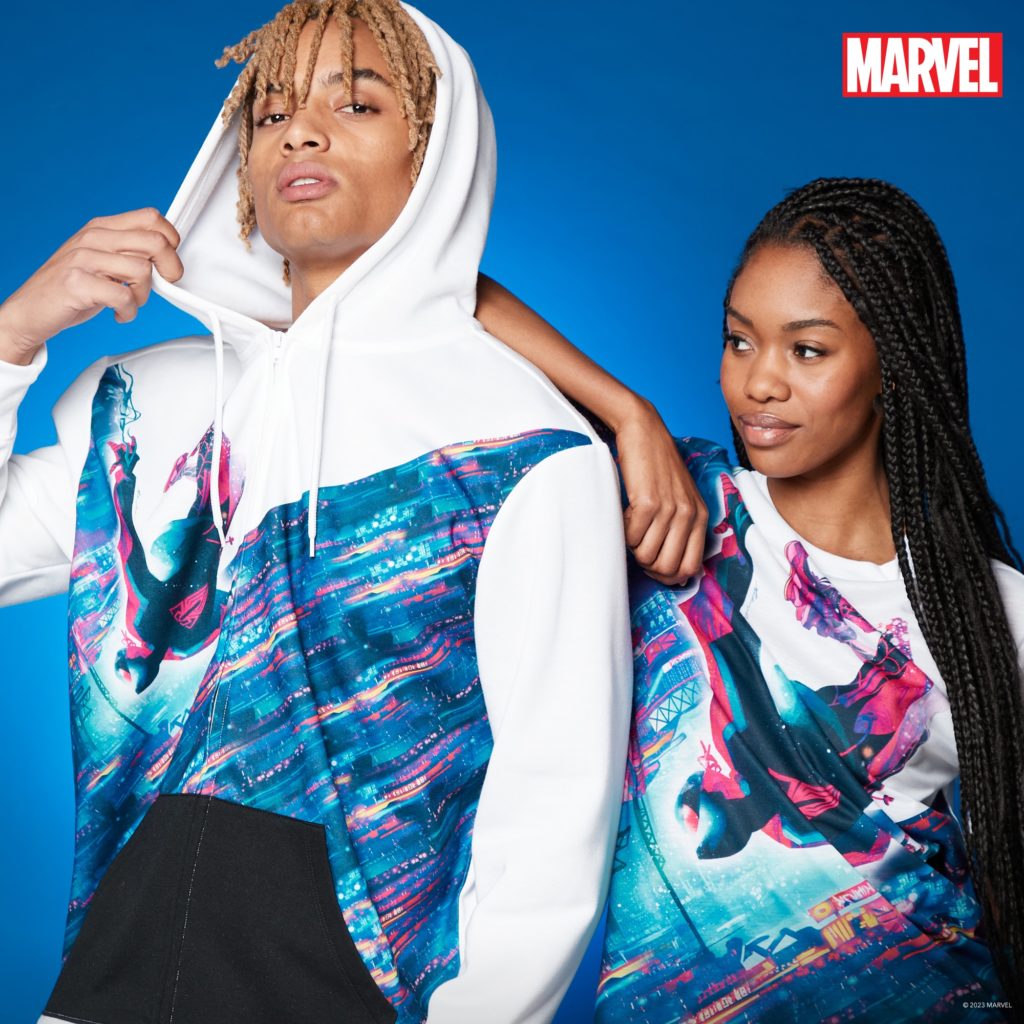 Each story features the work of Brazilian artist Mateus Manhanini, who did the variant cover for Miles Morales #33. Comic book collectors may know that this issue was released in December 2021. Prices for Spider-Man: Miles Morales Artist Series items range from $23.99 for the cap to $89.99 for the hoodie.
Disney Pet Collection
Pet supplies, inspired by pets… all things pet related! The new collection is available on ShopDisney in Europe and the UK. It is undeniably cute and inspired by our beloved Disney pets.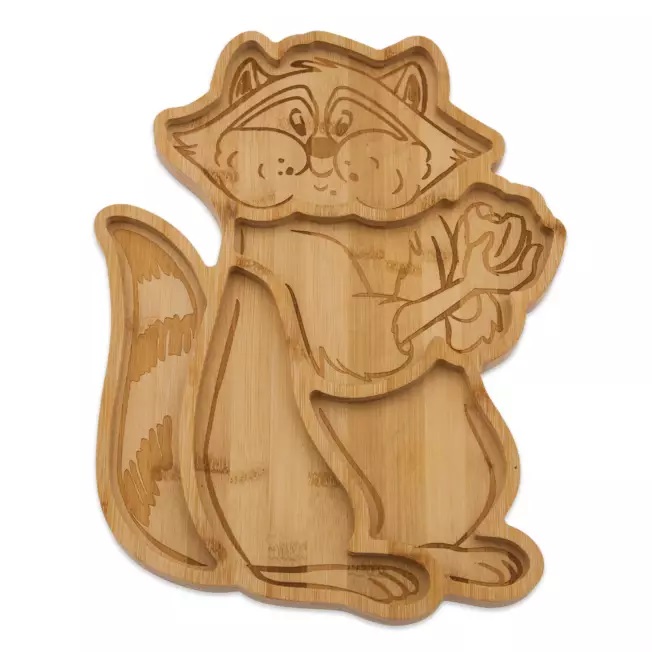 For example, you can choose Meeko serving tray from Disney Store for £25 or €30… if you're brave enough to entrust your snacks to Pocahontas' friend!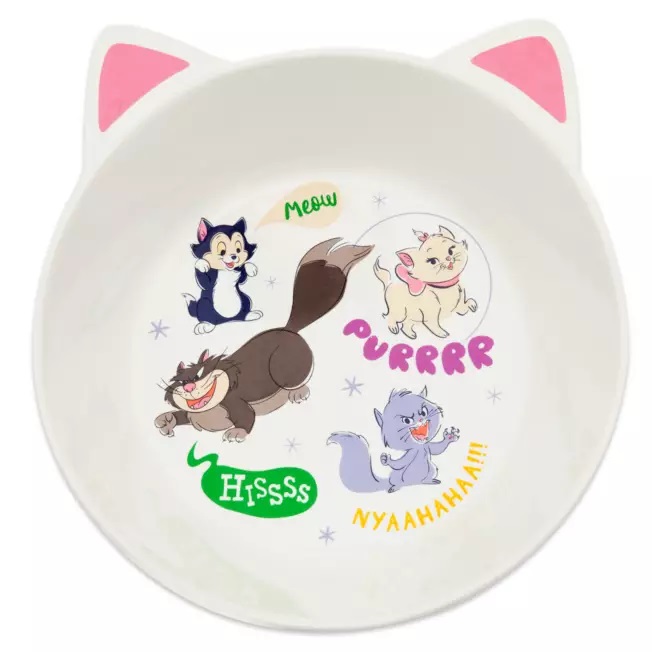 Moreover, pet owners can choose a bowl featuring several animated cat or dog characters for £12 or €14. And you can even give your home an upgrade with adorable artificial houseplants for £20 or €25.
🎬🎮 Disney play By Eren
On the screens
After having kicked the bucket, Disney's reorganisation should allow the firm with big ears to fully advance on its hobbyhorse: audiovisual productions. This time again, the company has some great announcements in store for us!
In the cinema
Looking for adventure?
If we say white shirt, hat, whip, jungle… Come on, we're sure you already have the credits in mind.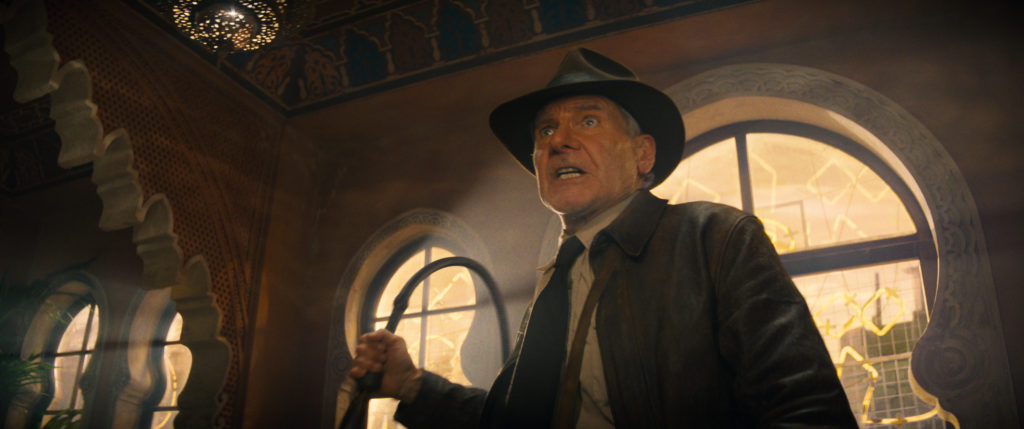 Indiana Jones, the most famous adventurer of all, is coming back to the cinema. The cult saga from Lucasfilm is going to make a comeback, and this is no surprise since the announcement was made several years ago. But something new is coming. Indeed, a very first TV spot has been unveiled during the superbowl, a cult American football event in the US.
Indiana Jones and the Dial of Destiny will be the fifth installment of the archaeologist's adventures. This time it will be directed by James Mangold, and we will once again find the great John Williams on the music.
Come on, just for the pleasure of seeing Indiana Jones on this cult music, we show you the TV spot without further delay.
To other worlds…
Are you more into space travel? We've got news for you!
Indeed, at the superbowl (yes, at the same event), the next installment of Guardians of the Galaxy was also revealed.
"As they prepare to move to Knowhere, our favorite band of misfits find their fate upended by echoes of Rocket's dark past. Determined to save his teammate's life, Peter Quill, still reeling from the loss of Gamora, rallies his squad around him again for a dangerous mission. A mission that, if not carried out, could well lead to the end of the Guardians as we know them."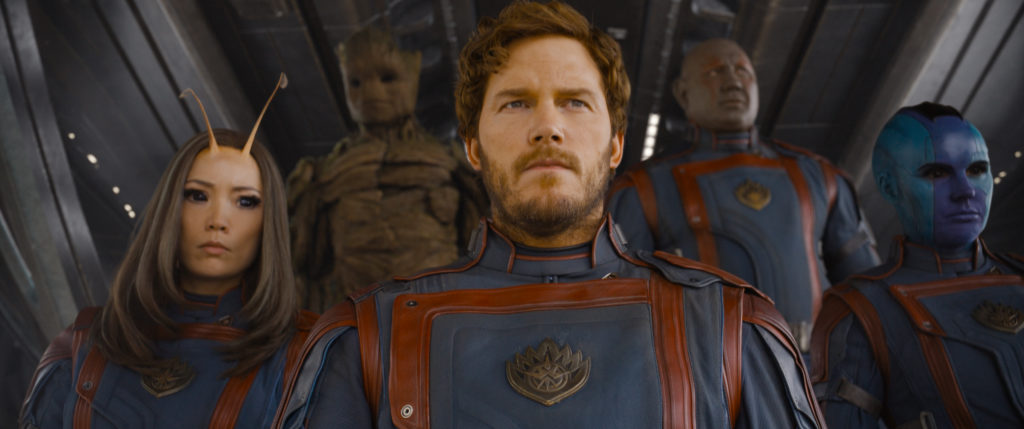 On Disney Plus
We recently announced the new releases on Disney Plus for February. Among them, the new series Extraordinary, a UFO from our English neighbours that we devoured (and loved).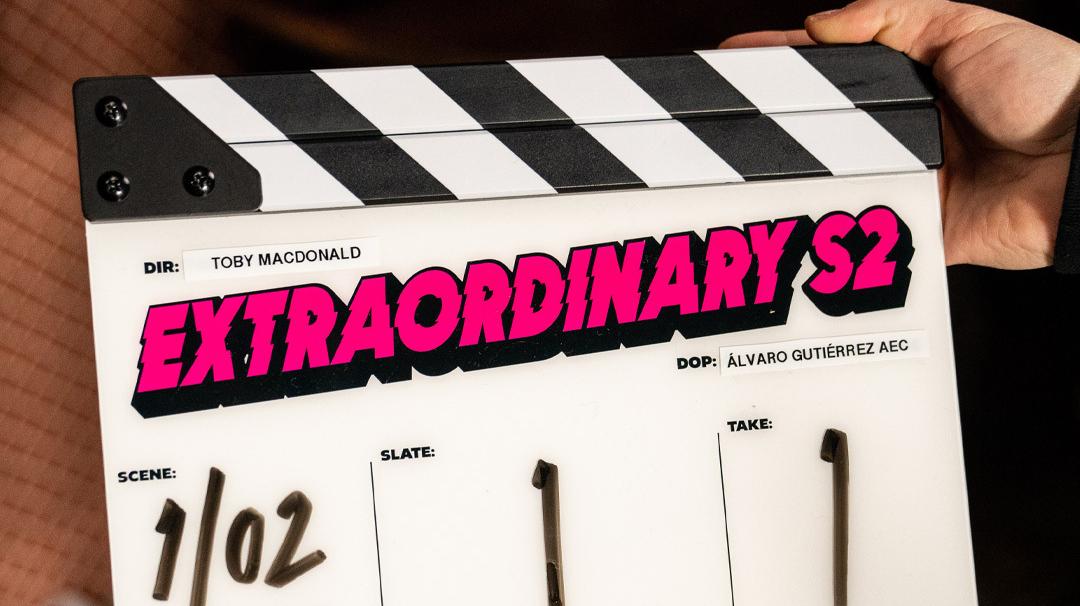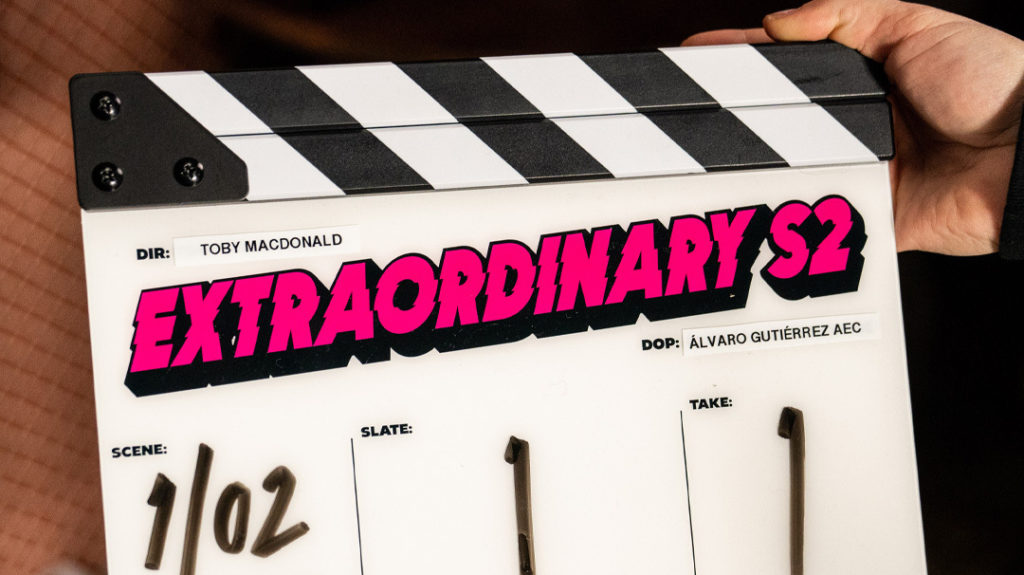 We recently learned some great news: the series will get a season 2. Johanna Devereaux, Disney+'s Vice President of Drama and Executive Producer, announced the news in London last week, and we have to admit, we're really excited about it.
We'll have the pleasure to meet Jen and her companions again for the continuation of their adventures in this world where everyone has a power (or almost…).
We won't tell you more so as not to spoil the surprise for those who haven't seen the series yet, but we strongly recommend you to go and watch this little gem that breaks the codes and emancipates itself from the rest of the platform. However, we would like to warn you that this humorous sitcom is reserved for an informed public and is only available to those over 18 in the STAR catalogue.
For the moment, no date has been announced. All we know is that the series will pick up where it left off and that the cast composed of Máiréad Tyers (Jen), Sofia Oxenham (Carrie), Bilal Hasna (Kash), Luke Rollason (Jizzlord), Siobhan McSweeney (Jen's mother Mary) and Robbie Gee (Ian, her stepfather), will be back.
Disney Illusion Island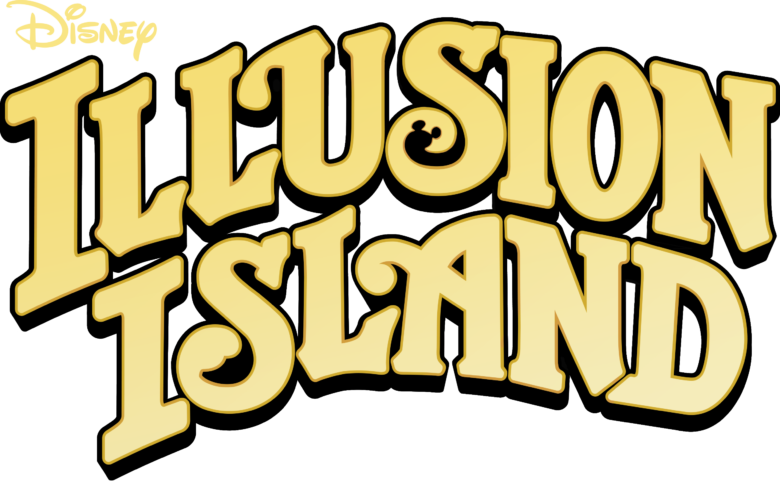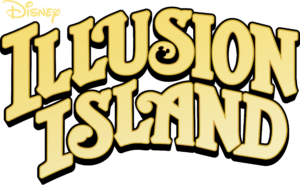 We often talk to you about video games in this section with game updates that are well established in the video game landscape. But it's a new game we're going to talk about this time!
It's with great excitement that we can tell you about Mickey's new video game adventure. Already available for pre-order on Nintendo Switch, Disney Illusion Island will be an adventure game with up to 4 players.
The pitch
"Join Mickey, Minnie, Donald and Goofy as they embark on a perilous quest to explore the colorful and mysterious island of Monos to retrieve three Magic Tomes, powerful books used to protect the island. Featuring the voices of Mickey, Minnie, Donald and Goofy and original orchestral music, players can go solo or team up with up to three friends and use unique techniques such as uncoiling a rope to help their friends join them, playing leapfrog to cover more distance, or increasing their health by hugging. Discover rich biomes and new environments, meet strange but intriguing characters and a host of hidden secrets!"
The journey will not be easy, however, and with intrigue afoot, appearances are deceiving on "Illusion Island."
Disney's future video game, in collaboration with Dlala Studios, will allow us to immerse ourselves in the skin of our favourite characters to advance in a thrilling adventure.
We already know that we will have to explore Illusion Island by exploiting the characteristics of each of the characters. The hand-drawn animation will allow us to immerse ourselves in a cartoon where our goal will be simple: save the world!
We already have quite a few images of the game, and the least we can say is that it makes us want to play. We love the idea of having an original story in a cartoon style, with the real voices of the characters, and the original orchestral soundtrack. To make it short: the game will definitely be pre-ordered on my side!
Release of the Disney Illusion Island video game scheduled in France on July 28, 2023.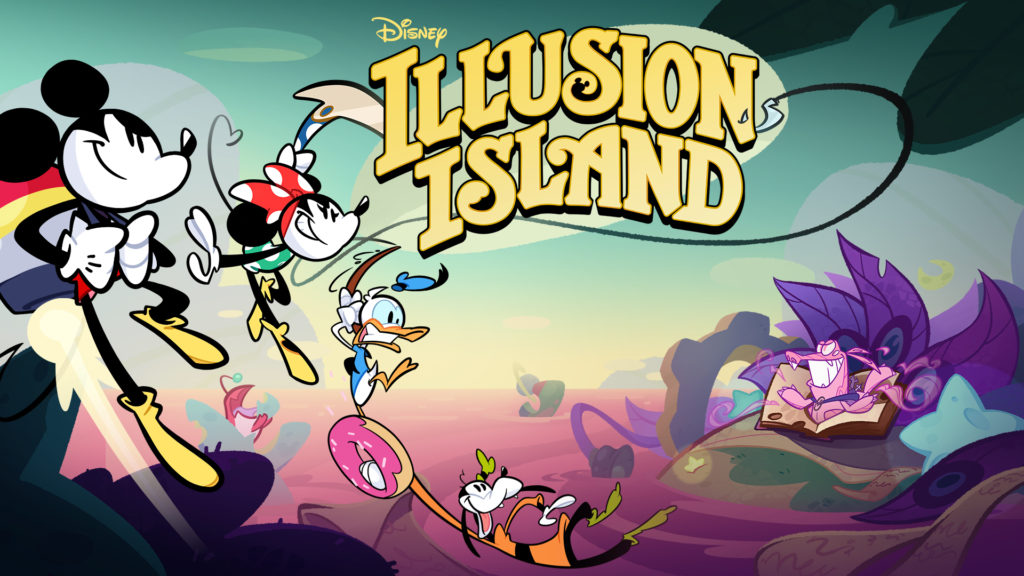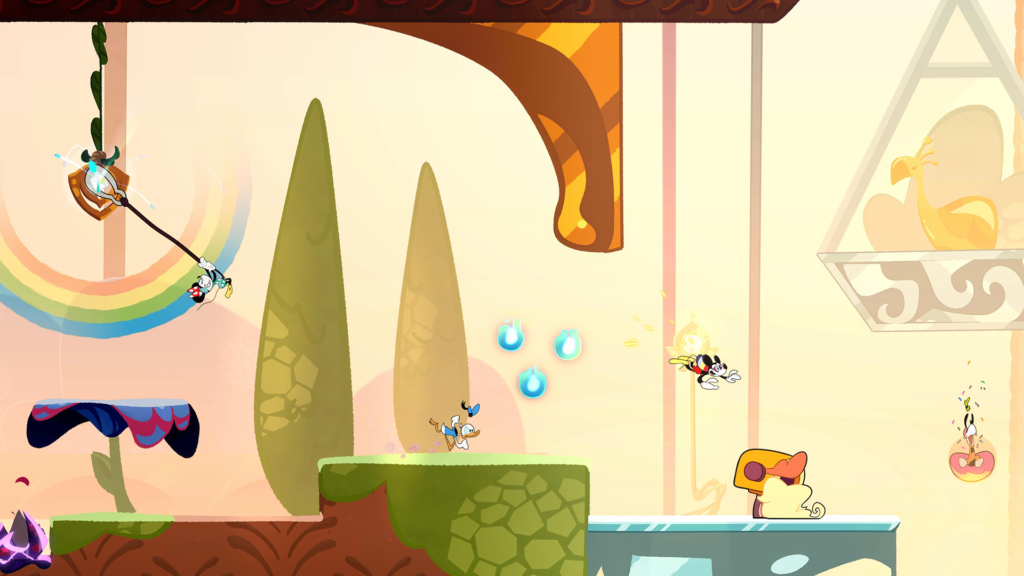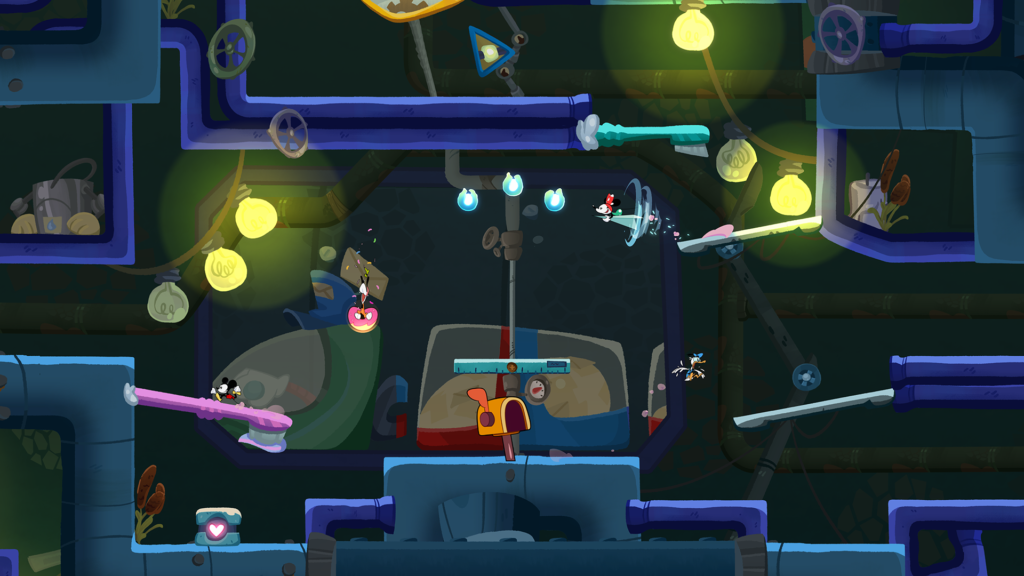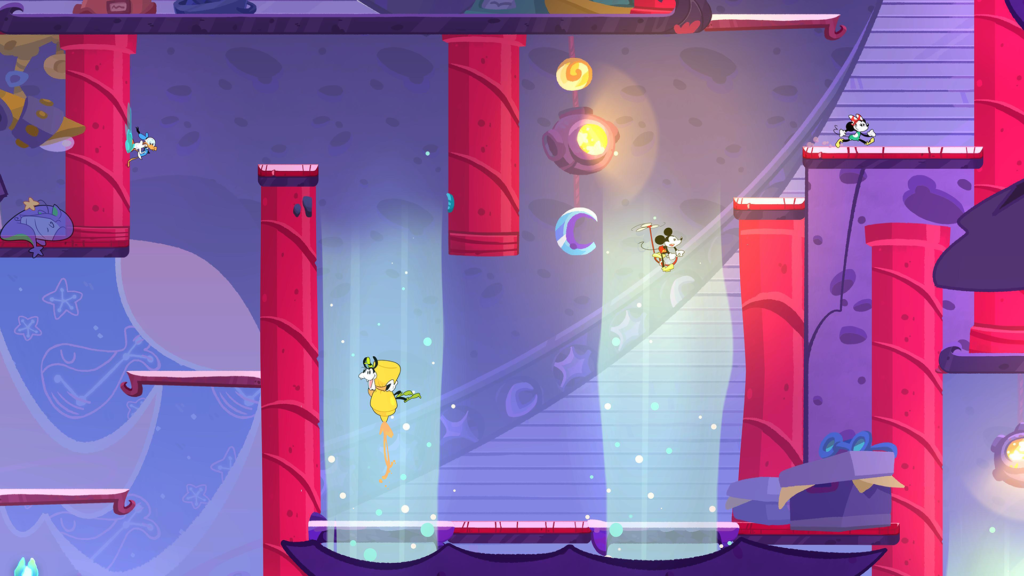 ---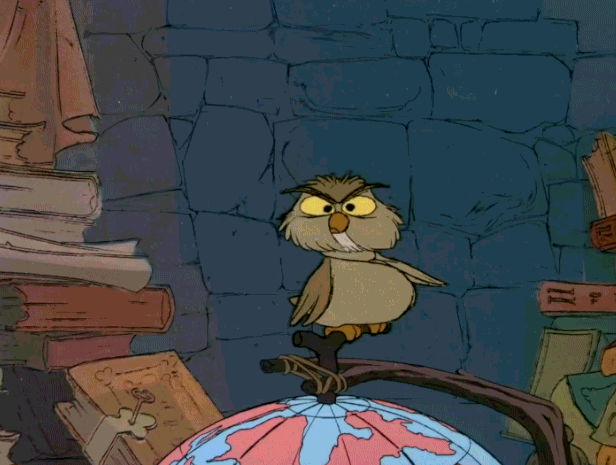 Our flight on Worlds of Disney is now over and you are back home. We hope you enjoyed your trip with us! Don't miss our next issue for a new world tour of Disney news.
Pss! If you missed the previous issue, it's here!