The Disney planet is spinning a little too fast for you and you missed some news? Hakuna Matata! Worlds of Disney #7 is here to review Disney news from around the world! Settle in, it's time to circle the globe without jet lag!
To start this month of February smoothly, our columnists have taken out of their big bag some nice surprises! The Walt Disney Company's 100th anniversary festivities have officially begun and the events and shows in foreign parks are enough to make our Parisian castle green with envy. In this month of love, we fill your eyes with desserts more mims than ever and we lighten your wallet with special Valentine's Day shopping novelties. Finally, in this ski season, an avalanche of news more exciting than ever on the multimedia side with, among other things, a new Lo-fi album featuring your favorite Disney songs and the new update on DreamLight Valley scheduled for later this month!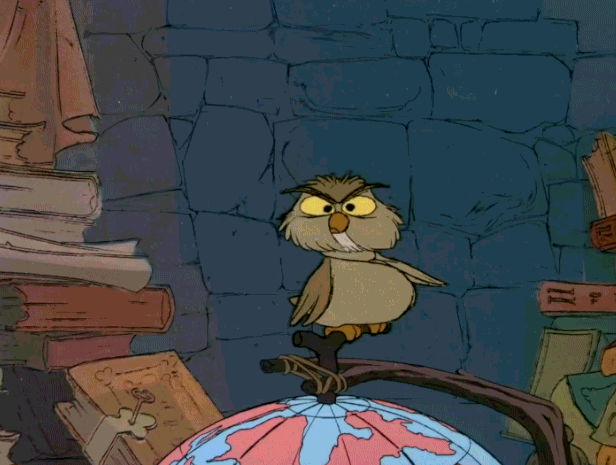 ---
📢 Disney experience By Valentin
It's a party, it's a party!!! While California and Hong Kong are celebrating 100 years of the Disney Co., Florida is celebrating 50 years of Walt Disney World and Disneyland Paris its 30 years, the Japanese park is making news. Indeed, Tokyo Disneyland will celebrate its 40th anniversary this year from April 15, 2023 to March 31, 2024. An anniversary that is entitled Dream Go-Round! A new parade is planned with floats like Zootopie, Moana, Coco and my favorite one up there.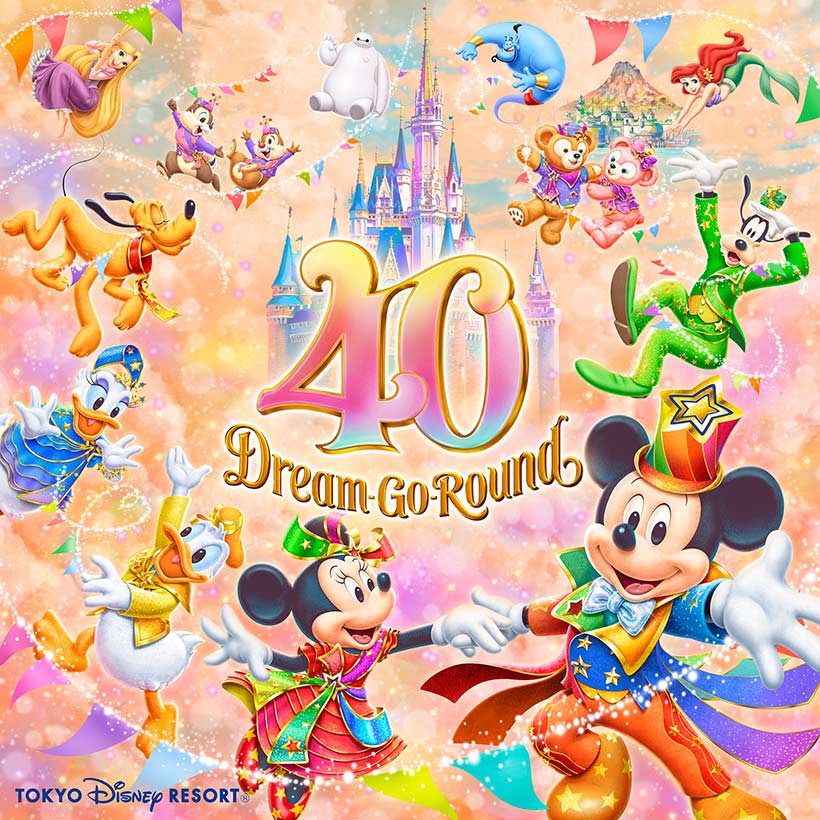 Following the success of Marvel Day at Sea and Pixar Day at Sea, Disney Cruise Line has announced their return for 2024. These themed days allow you to see new characters and shows… Enough to immerse the biggest fans during a full day in your favorite universe.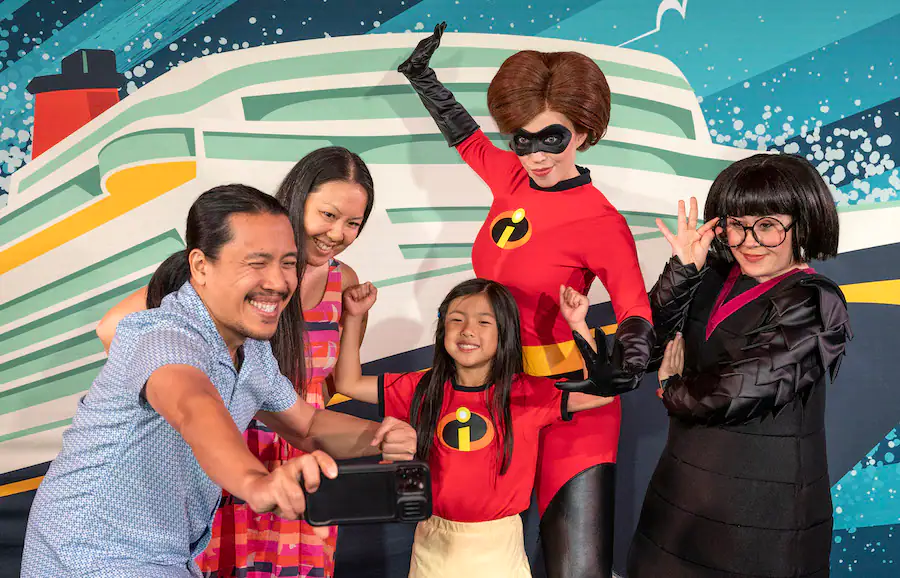 On the Florida side, a highly anticipated attraction is still making news. At Walt Disney World, the lights of the attraction T.R.O.N. Lightcycle Run have been unveiled. It is a coaster, replica of the one present in Shanghai Disneyland. For those who do not know the principle of this attraction that will open its doors on April 4, 2023, it is a thrill ride where guests are installed on motorcycles. Therefore, the Walt Disney World park will provide lockers to store your bag, your glasses or your ears ;). So hang on to your hat and goggles because this race promises to be the craziest on the Grid.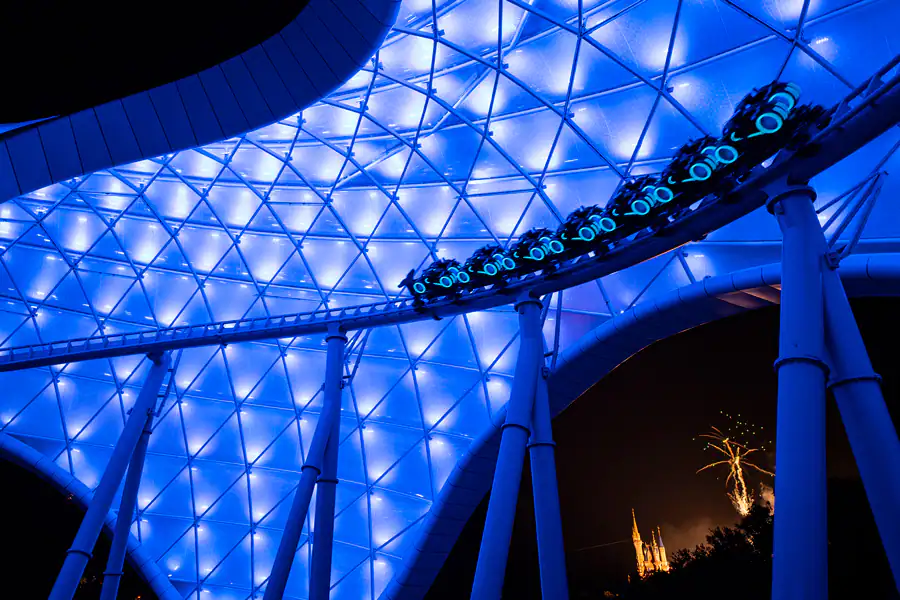 🍽 A la carte into the world By Estelle
The new issue of WOD is full of new treats to enjoy (always with your eyes)!
This week we will travel from the United States to Asia, I take you with me for a culinary world tour. I propose you a menu including dish, dessert and drinks!
The chef offers you :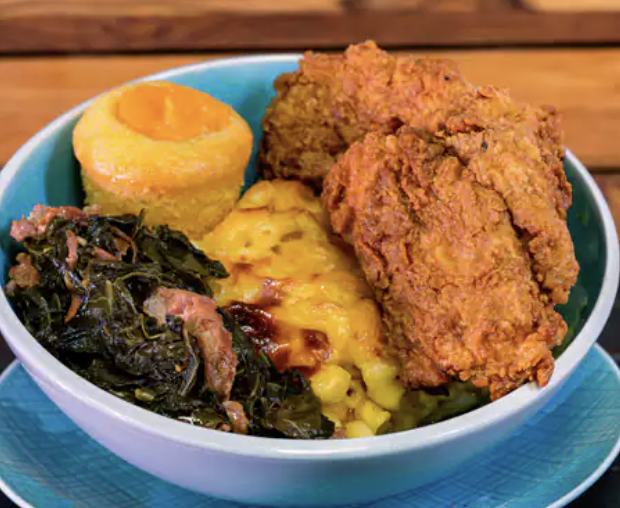 Disneyland Resort – Fried Chicken Bowl : honey glazed fried chicken served with four cheese macaroni, smoked turkey kale and sweet potato cornbread.
Tokyo Disney Resort – Soupe poulet crevettes : chicken and shrimp soup with noodles and black hemp sauce.
Walt Disney World – Soulful Sunday Dinner : chicken with barbecue sauce, green cabbage, black peas and cornbread.
A special Valentine's Day dessert
Walt Disney World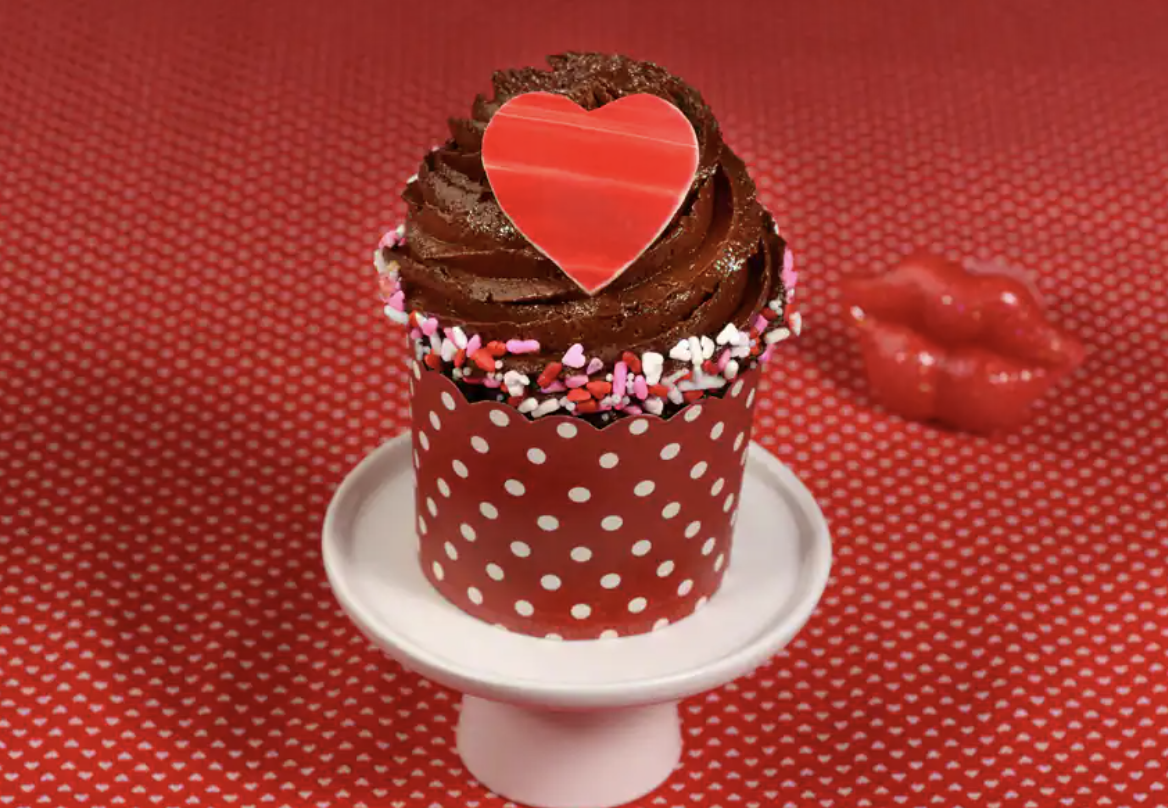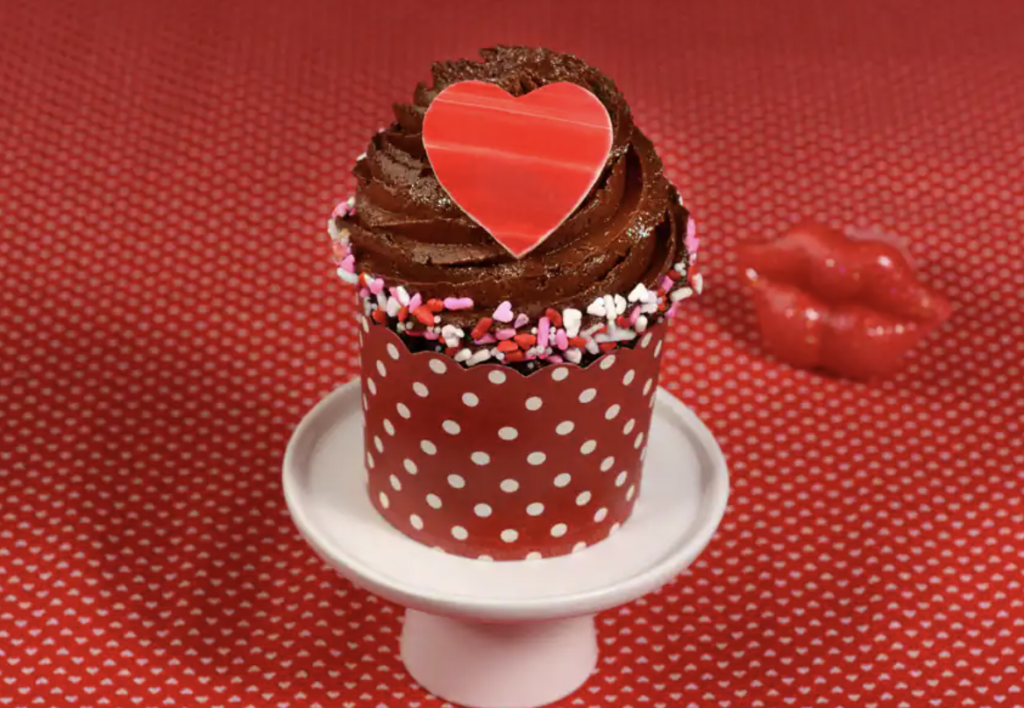 Chocolate Lover's Delight : cupcake and chocolate/hazelnut buttercream decoration with a white chocolate heart.
Sweets for My Sweet : strawberry mousse, strawberry filling, vanilla cake, vanilla/strawberry crisp base and white chocolate decor.
Disneyland Resort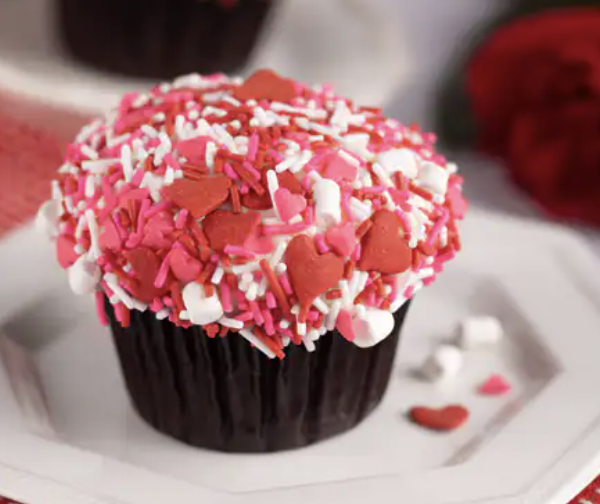 Cupcake : chocolate and raspberry cupcake with raspberry icing.
Sweetheart Sundae : chocolate and strawberry ice cream with whipped cream, served in a waffle with a chocolate covered strawberry.
A drink with your meal?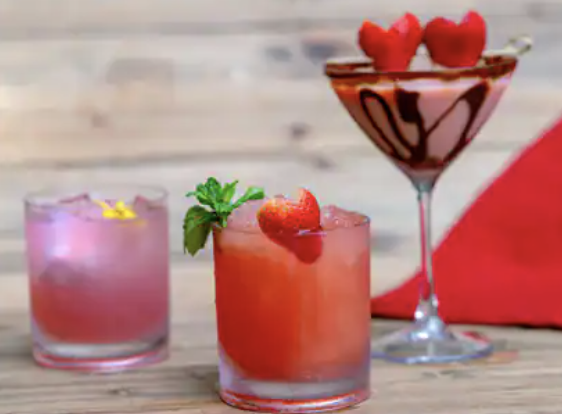 Disneyland Resort – California Crush Cocktail : Crown Royal Apple Whiskey, strawberry, lemon and agave puree served with a sprig of mint and a strawberry heart.
Tokyo Disney Resort – Sparkling Drink : Sparkling drink with strawberry and elderflower syrup with strawberry pulp.
It's not over yet!
At Disney's Hollywood Studios (Walt Disney World) the Roundup Rodeo BBQ restaurant is getting ready to open its doors on March 23. A restaurant on the theme of the American West where you will see the world through the eyes of Andy's toys. I give you a first glimpse to make you wait until the next issue of Worlds of Disney!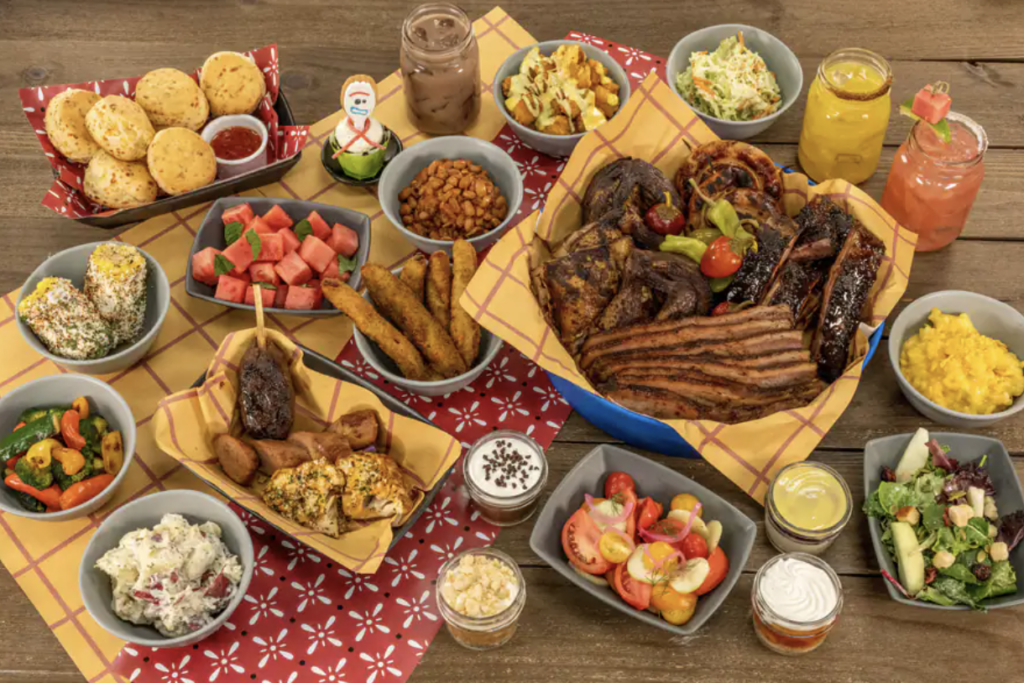 🛍 Magic shopping By Jane
ShopDisney announced an upcoming limited edition doll for Peter Pan fans in between Disney 100 merchandise releases. Of course, Primark has once again responded with the launch of its own Disney 100 line, and exclusive spring merchandise has arrived at Hong Kong Disneyland, taking over from the Chinese New Year merchandise that is on sale for a few more weeks. And Lego BrickHeadz rounds out the Disney line with a new version and several new kits unveiled for March.
Tinker Bell Anniversary Doll on ShopDisney
ShopDisney announced in the last few days the release of the Tinker Bell Anniversary doll. The announcement was accompanied by an image of the doll, and you'd be forgiven for mistaking it for an artist's illustration. Articulated doll wears a costume of leaves sewn onto the dress with a fabric that gives the impression of shading, over layers of dark red tulle. Tinker Bell Anniversary doll will be available for purchase on February 6.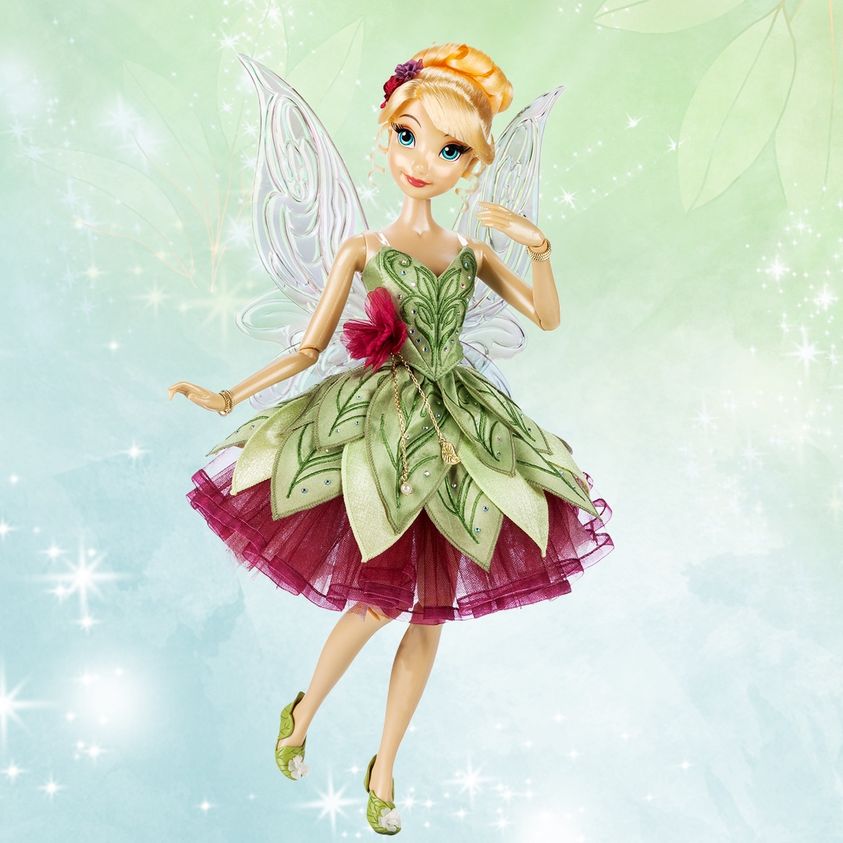 Hong Kong Disneyland Spring Exclusives
Adorable alpacas are the order of the day for Hong Kong Disneyland's exclusive spring products. Chinese New Year shopping is available through Feb. 12, but this spring lineup is already on sale on the shelves and on the Hong Kong Disneyland eStore. Visitors can pick up an adorable Minnie Mouse plush with Alpaca to celebrate the new season. This exclusive plush costs HK$269.00.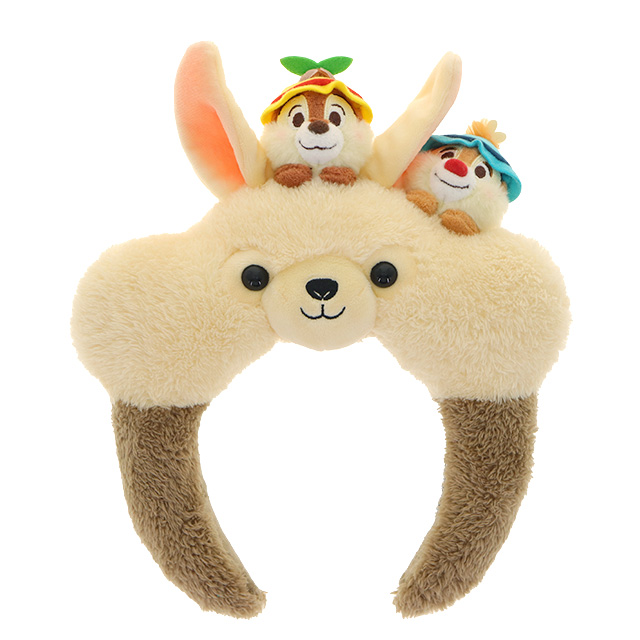 The Spring Chip 'n' Dale headband is another Hong Kong Disneyland exclusive with an alpaca theme. This seasonal headband is a fun alternative to Mickey's ears. It features Chip and Dale peeking over the alpaca.
Primark Disney 100 Collection
Fashion store Primark has been busy adding to its Disney line with the Disney 100 collection, and once again shoppers are treated to a selection of bold designs featuring the iconic Mickey Mouse and friends. Each design is composed of black, white and primary colors that bring back memories of Disney's past.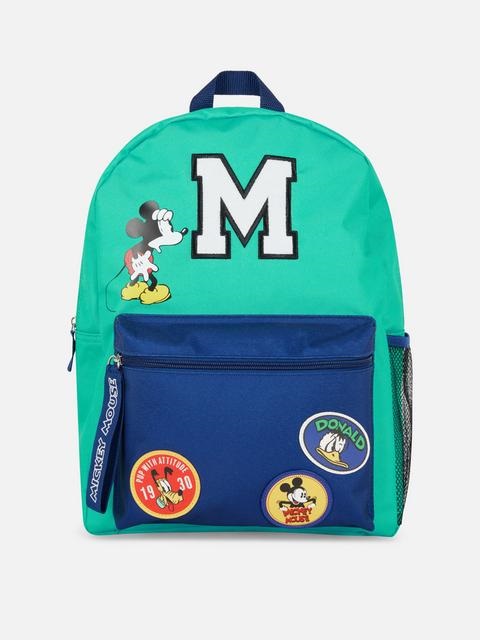 Most items are perfect for a day at your favorite Disneyland park, with hoodies, sneakers, t-shirts and bags making up the collection. The prices are affordable. Among the discoveries to make, the Mickey Mouse Originals Varsity Jacket and Mickey Mouse & Friends Originals Backpack are £12.
Lego BrickHeadz : the new Disney releases
Lego fans around the world are marking March 1, 2023 in their calendars for the release of three new BrickHeadz sets. Each one is aimed at a different segment of Disney fandom – Pixar, Villains and Princesses. The sets pair two characters, forming sometimes unexpected couples.
Thus, Pixar's princess Merida appears alongside Moana for a 410-piece building set. WALL–E and EVE form another combination, totaling 155 pieces in all. And finally, for those who like the dark side of life, the Lego BrickHeadz Disney Villains set with Cruella and Maleficent. The villains set has a respectable 320 pieces. All of the new Lego Brickheadz Disney sets released are for ages 10 and up.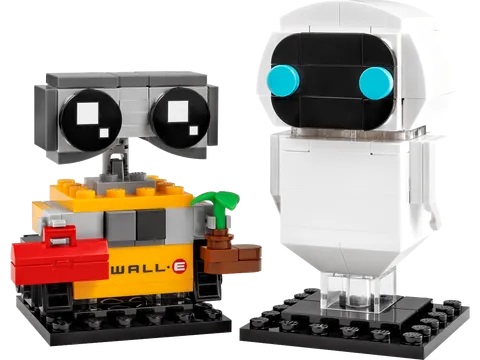 They join another Lego novelty, the Disney 100th Celebration Brickheadz (already on sale since February 1, 2023).
🎬🎮 Disney play By Eren
Welcome to this new issue of Disney news in all its forms. This month, no time to lose because the news is rich. I'm Eren, and I'll take you on a tour of the news.
Blow while you work…
Music to focus on
Let's start right away with a piece of information that has quietly arrived on the web: a new album has been released on the sly.
Disney Music is quite used to this, but don't panic, we are here to spread the news.
A small tweet on the Disney Music account, a playlist on the YouTube channel Disney Music Vevo, and no one knows, Disney released the second opus of an album ideal for background music.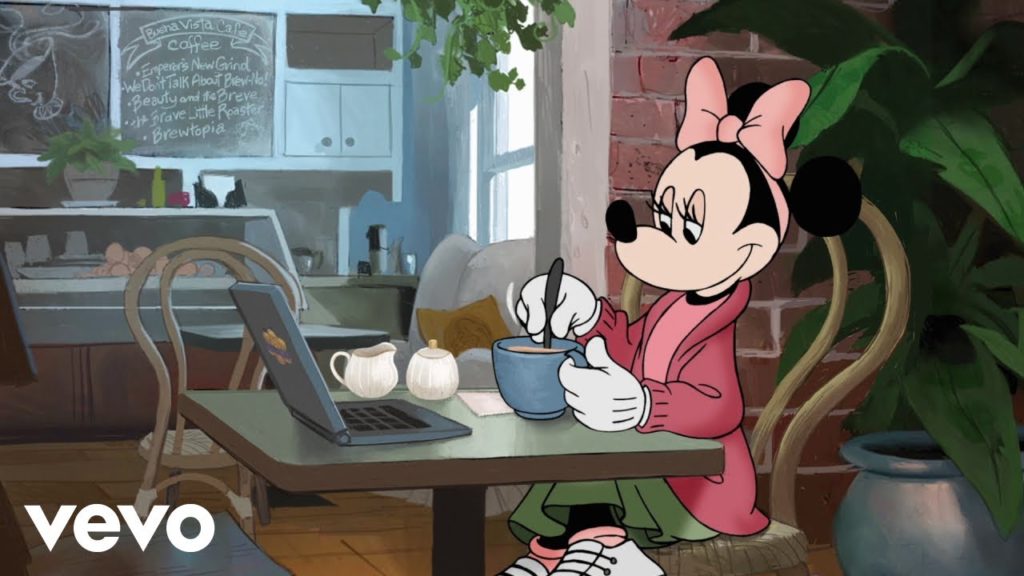 Entitled Lo-Fi: Minnie Chill, the album contains 16 of our favorite tunes, reimagined by several great artists from the Lofi universe. The album is billed by Disney as "a musical journey through a variety of Lofi influences, from hip-hop and jazz to bossa nova. With soothing rhythms and catchy melodies, these tracks are perfect for studying, creating or relaxing."
This musical genre has the distinction of being solely instrumental and is the fastest growing on Spotify. The lofi is sometimes impregnated with a jazzy sound and sometimes with the hip-hop musicality.
Tracks, which can be listened to here, accompany me during my working days. The sounds are soothing and the covers create an atmosphere conducive to concentration. One rediscovers the pieces with pleasure even if all do not necessarily hit the bull's eye.
For those interested, here is the tracklist:
"Circle of Life" (The Lion King) – Team Astro
"Colors of the Wind" (Pocahontas) – WYS
"You'll Be in My Heart" (Tarzan) – Jeff Kaale
"I Won't Say (I'm in Love)" (Hercules) – Gnarly
"Reflection" (Mulan) – Philanthrope
"Beauty and the Beast" (Beauty and the Beast) – Hippo Dreams
"When You Wish Upon a Star" (Pinocchio) – Jazzinuf
"The Bare Necessities" (The Jungle Book) – Pastels
"Winnie the Pooh" (Winnie the Pooh) – Sagun
"Chim Chim Cher-ee" (Mary Poppins) – Hoogway
"Strangers Like Me" (Tarzan) – mommy
"I'll Make a Man Out of You" (Mulan) – Kerusu
"When Will My Life Begin?" (Tangled) – Ruth de las Plantas
"We Don't Talk About Bruno" (Encanto) – Otelsa
"Let It Go" (Frozen) – eevee
"A Dream Is a Wish Your Heart Makes" (Cinderella) – Made in M
Video news!
Marvel Snap
We were dreaming about it… and by dint of praying to the lucky star, our wishes have been granted!
Indeed, the Marvel Snap game that we have often talked about now offers a major novelty. While we had to play only with randomly found opponents, it is now possible to challenge your friends. A news that personally motivates me for the game that tends to evolve rather negatively.
Indeed, although the gameplay is still enjoyable, we regret the business model which is disconcerting to say the least. The game offers avatars or alternative cards for sale at a more than unreasonable price. But on top of that, Marvel Snap offers premium passes (for a fee) that allow you to unlock more than competitive cards in certain decks.
An aspect of the game that greatly taints the free-to-play side of the game. This is a pity since it is one of the main strengths of the game. Let's hope that the editors will quickly correct this problem which could discourage many.
You'll have understood: I still like this game that I warmly recommend, but with a bit of bitterness now. Indeed, you'll have to expect to pay a few dozen euros regularly if you want to stay competitive from a certain stage.
Disney Dreamlight Valley
Let's stay in the videogame universe but let's change the game by going on the other big name of the moment: Disney Dreamlight Valley.
Disney's management game (which should be free when it comes out, but is still paying now as it is still only available in early access) has revealed its roadmap for 2023.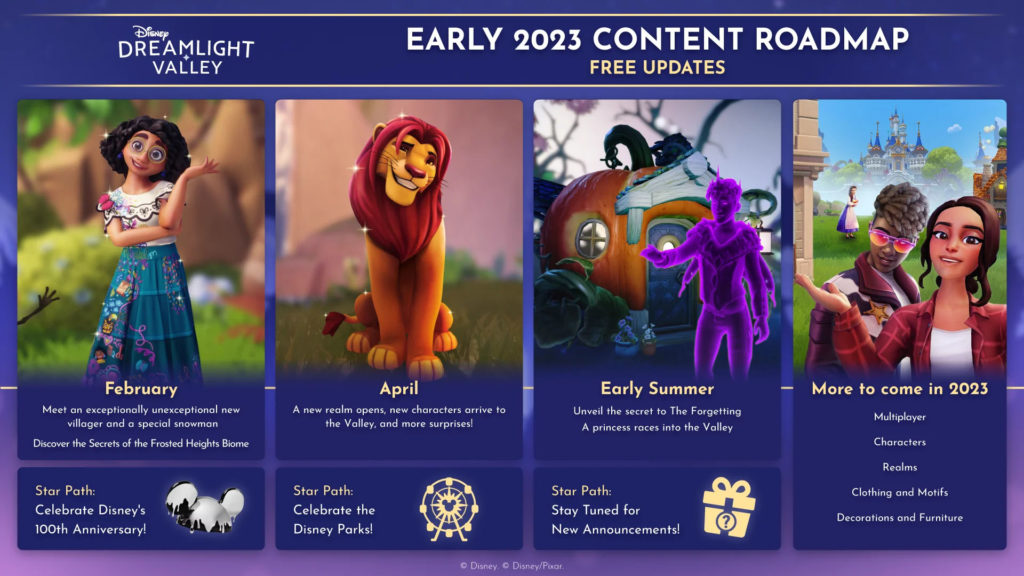 Starting in February, players will be able to discover new characters (the poster reveals Mirabel and Olaf), but also a new event celebrating the 100th anniversary of the Walt Disney Company. This new content is very exciting and sets the tone for this new year, which promises to be rich for the game! Also to be discovered during the year: a new kingdom, more characters, more outfits, a multiplayer mode… In short, the game may make me re-launch my Switch!
The news on the screens
Disney shines at the movies
You're probably familiar with the prestigious Academy Awards celebration. This film award event will be held this year on March 12, 2023 at the Dolby Theatre in Los Angeles.
This year again, as a fan, you will have to follow the event since The Walt Disney Company has received 22 nominations for 8 films this year.
On the podium of the nominees, we find Avatar, the way of the water with 4 nominations, Black Panther: Wakanda Forever with 5 nominations, and finally The Banshees of Inisherin which is awarded no less than nine nominations!
In terms of animation, we will obviously watch Red Alert which is nominated for the best animated film (even if I admit I have few hopes).
Among the Disney nominees, we can also see Empire of Light (best photography), Fire of Love for the best documentary, as well as Le Pupille nominated for the Oscar of the best live action short film (available on Disney Plus, we invite the Walt Disney Company France to go and watch it since they think it's an animated short film…)
We hope in any case that our favorite brand will collect the most prizes!
Anything else?
And we end this article with the most surprising news we have seen lately: a play about Walt Disney, the man behind everything, is going to be made.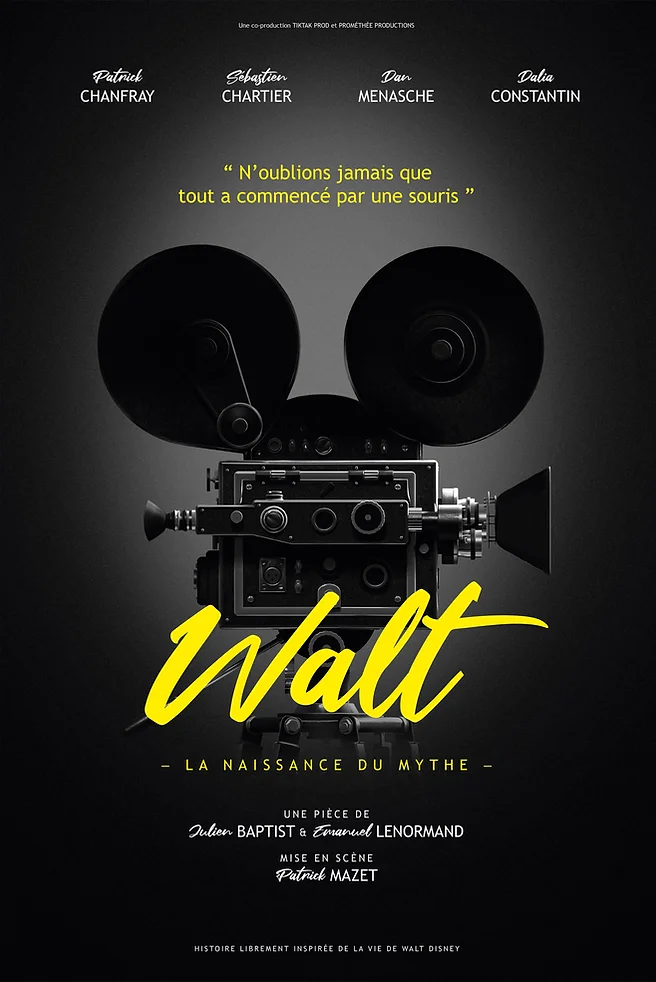 The information comes from Emmanuel Lenormand, who is well known for his work as a director at Disneyland Paris.
This artist writes with Julien Baptiste a play soberly entitled Walt.
For the moment little information, we know however thanks to the poster that it will retrace "the birth of a myth" by being freely inspired by the history of Walt Disney. We can find Patrick Mazet at the direction, and the casting is also known. We let you discover it in pictures.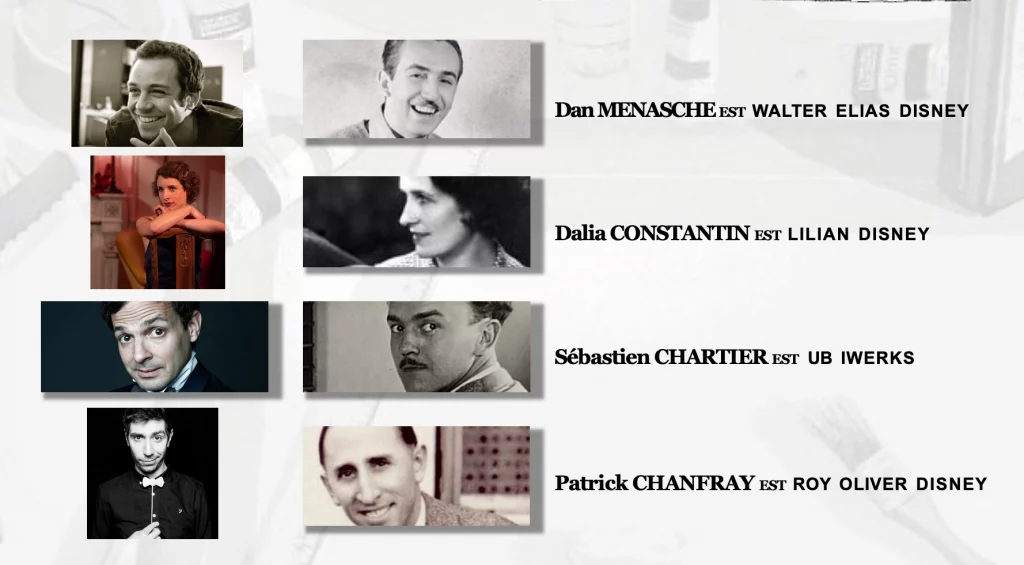 I don't know about you, but this project has me extremely curious. Especially since it comes at the right time for the 100 years of the Walt Disney Company. We'll be following this closely, we'll keep you posted as soon as we get more info!
---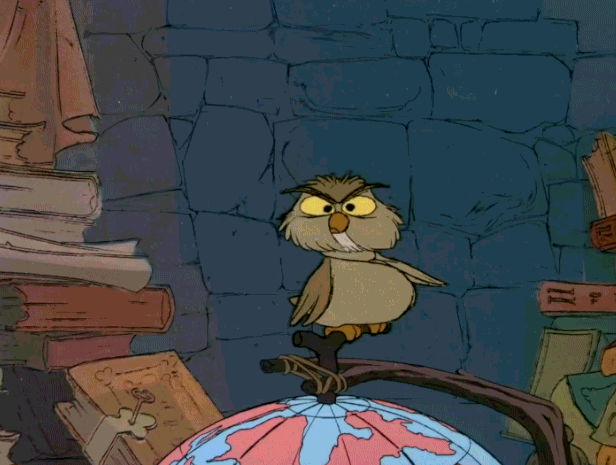 Our flight on Worlds of Disney is now over and you are back home. We hope you enjoyed your trip with us! Don't miss our next issue for a new world tour of Disney news.
Pss! If you missed the previous issue, it's over here!