Are you planning a Disney dinner for two for the upcoming Lovers' Day? Here are some magical ideas for serving the legendary dishes of your favourite Disney characters at your table.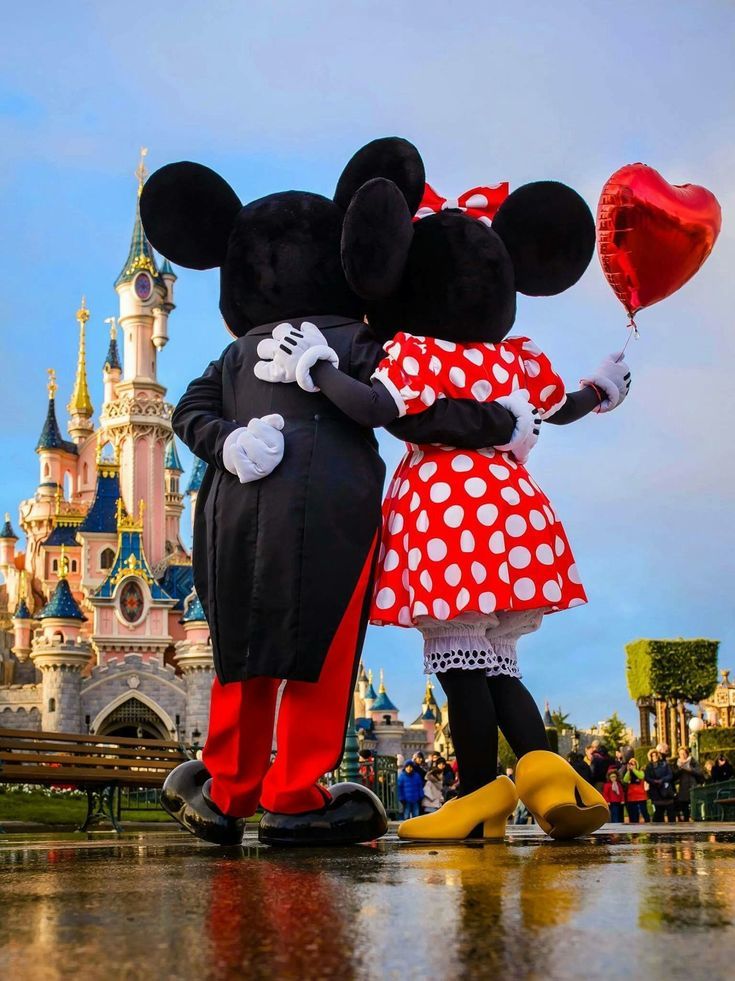 Before dinner: A Savannah cocktail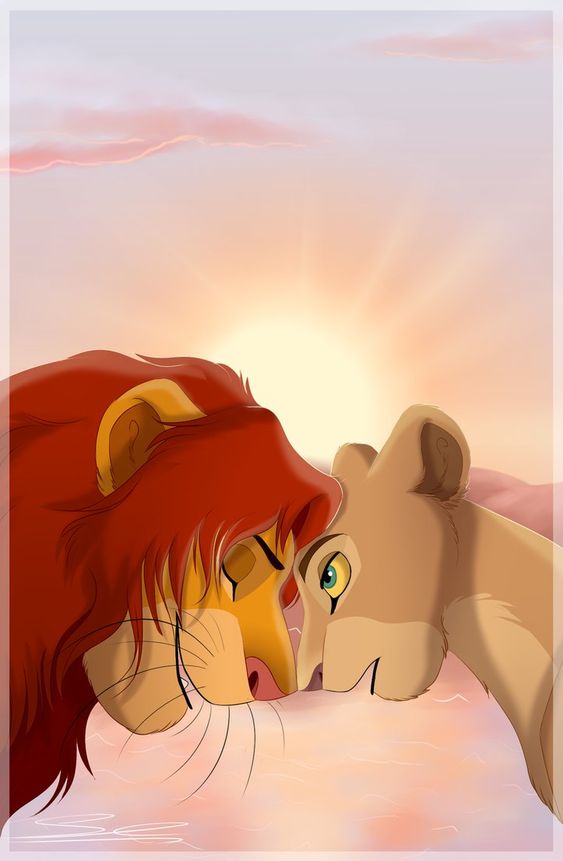 "If you are near me, night will give way to day. Everything will become light because you are there…" The Lion King 2
To celebrate this lovers' day, transport yourself into a savannah atmosphere with this roaring cocktail of romance…
1 glass of peach vodka
1 glass of Amaretto mixed with three glasses of orange juice.
Shake the above ingredients. Then add mango pieces, blood orange slices, and a few pineapple slices.
Tip: You can mix the remaining mango with the Amaretto liqueur to make a smoothie.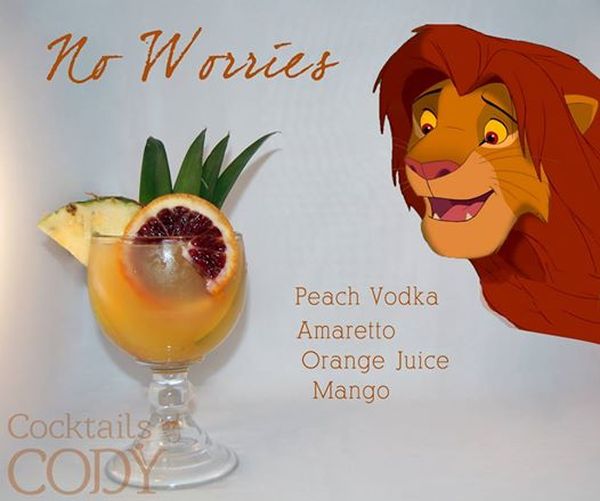 The emblematic lovers' dinner: Polpettes and Spaghetti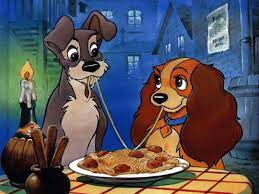 There is no more iconic and romantic dinner for two than this one in the Disney universe: Lady and the Tramp's meal at Tony's table. Here's how to replicate this gourmet spaghetti and meatball dish!
Ingredients :
300 g minced meat
1 large can of peeled tomatoes
4 eggs
Breadcrumbs (equivalent to a glass) or breadcrumbs
1 handful of flat leaf parsley
2 cloves of garlic
2 fresh basil leaves
Optional
1/2 glass of Pecorino cheese
Preparation
Preparation: 10min Cooking: 30min
Preparation of the sauce:
In a large saucepan, put a clove of garlic split in two (after removing the germ) with a drizzle of olive oil. Add a dab of minced meat. Fry over a low heat. Be careful! The garlic must not colour!
Add the peeled tomatoes, previously mixed.
Finish by adding the basil leaves. Add the equivalent of a glass of water.
Cover halfway and leave to cook over a low heat.
Preparation of the Polpettes:
Put the meat, chopped parsley, breadcrumbs, garlic clove cut into small pieces (avoid using a garlic press!) and Pecorino cheese in a bowl.
Mix, add the beaten eggs. Mix well. Crush the mixture with a fork on the edge of the bowl. If it is too dry, you can add an egg. If it is too wet, add breadcrumbs.
In a large frying pan, pour a little sunflower or olive oil. Heat over high heat.
Using your hand and a fork, form balls and place them in the pan (be careful not to burn them!). Turn the meatballs halfway through the cooking time. They do not have to be cooked through. They will finish cooking in the sauce.
Put them on a plate covered with paper towels.
Finish by putting the Polpettes in the sauce. If necessary, cover with water.
Leave to cook over a low heat for about 30 minutes with a lid.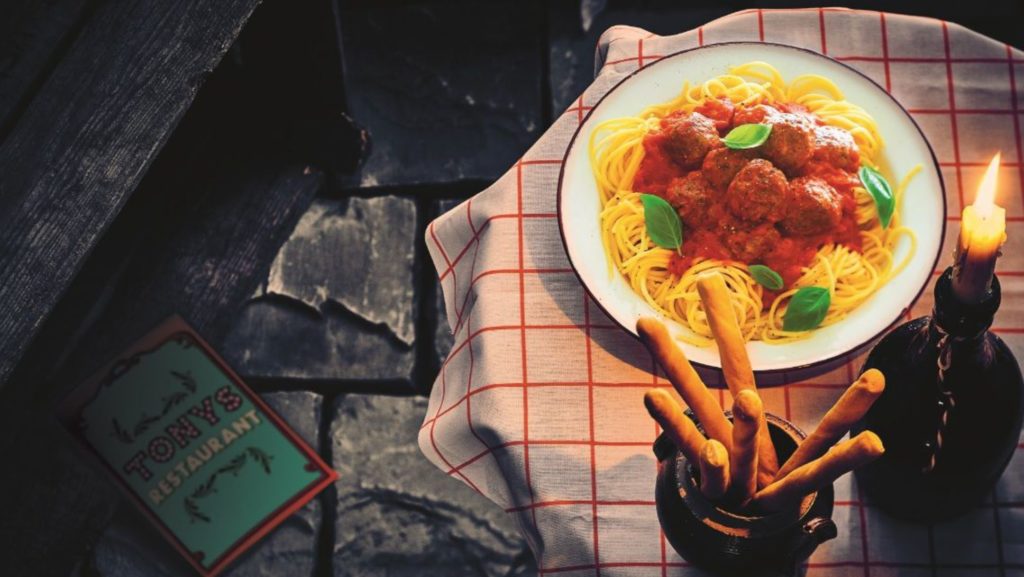 Ending dinner on a high note: A dessert for the one you love
A dose of magic to end this magical dinner, with these Mickey and Minnie cookies, evoking the outfits of our two favourite mice!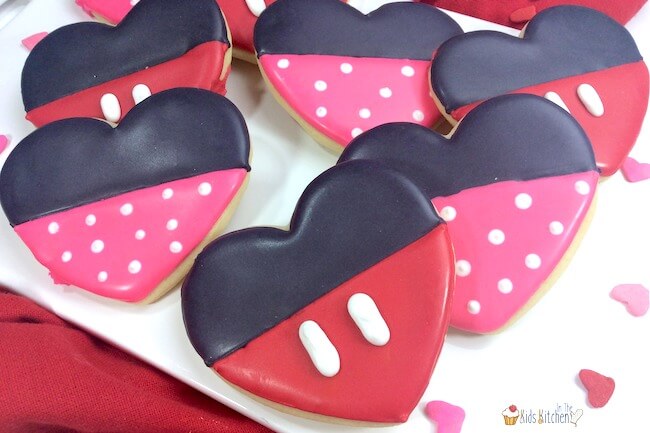 Ingredients
1½ tsp pure vanilla extract
½ tsp. uncoloured almond extract
50 g softened butter
20 g granulated sugar
1 egg
50 g all-purpose flour
1 tsp. salt
1 sachet baking powder
Preparation
Preheat the oven to 180°C.
In a bowl, beat the butter with the sugar using an electric mixer until light and fluffy.
Whisk in the egg and vanilla and almond extracts.
In a separate bowl, combine flour, baking powder and salt.
Add this mixture a little at a time, along with the butter, until it is well combined.
Divide the dough into two balls (do not chill the dough).
On a floured surface, roll each ball into a circle about 3 cm wide and 1.5 cm thick.
Choose your favourite cookie cutter. Dip in flour before each use.
Bake the biscuits on an ungreased biscuit sheet or sheet pan for 8-11 minutes, until lightly browned.
Transfer to a cooling rack.
When cool, decorate with your favourite designs.
✨Bon appétit et Heureuse Saint-Valentin ! ✨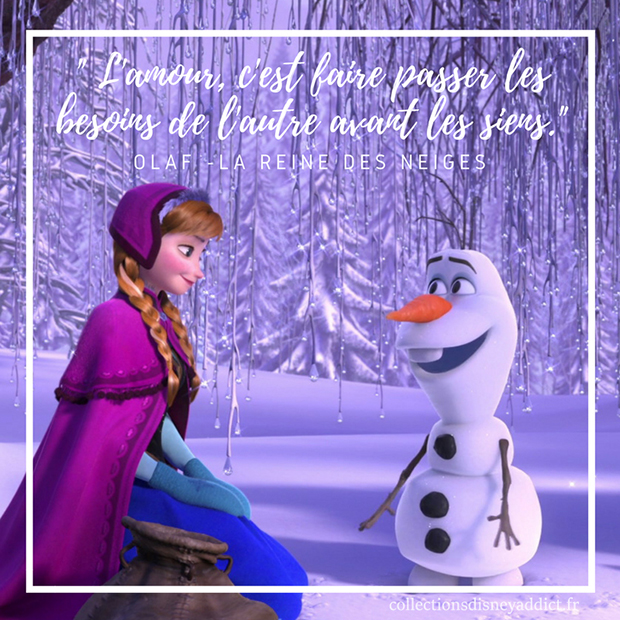 And don't forget that "It all started with a mouse! "