Another little baking tutorial! This one features one of our favorite superheroes: a Captain America pie! It's easy to make and really tasty!
Ingrédients :
shortcrust pastry :
130 g of soft butter
260 g of flour
90 gr of powdered sugar
30 gr of almond powder
1 egg
chantilly :
250 gr of mascarpone
30 cl of full cream
Powdered sugar: the quantity is to be adapted according to your taste in sugar
topping :
Fruit: strawberries, raspberries, bananas and blueberries
40 g of white chocolate
A star-shaped mould or cookie cutter
Captain America Pie Making:
We start by preparing our shortbread dough by mixing the butter cut into pieces, flour, sugar and almond powder. When the mixture reaches a sandy consistency, add the egg and mix again until you get a ball of dough.
Spread the ball between two sheets of parchment paper and chill for 30 minutes.
Once the dough has cooled, place it in your baking pan or pie plate. Prick the bottom with a fork in several places and bake it for about 20 minutes at 320°F. Let it cool and gently turn out onto your serving platter.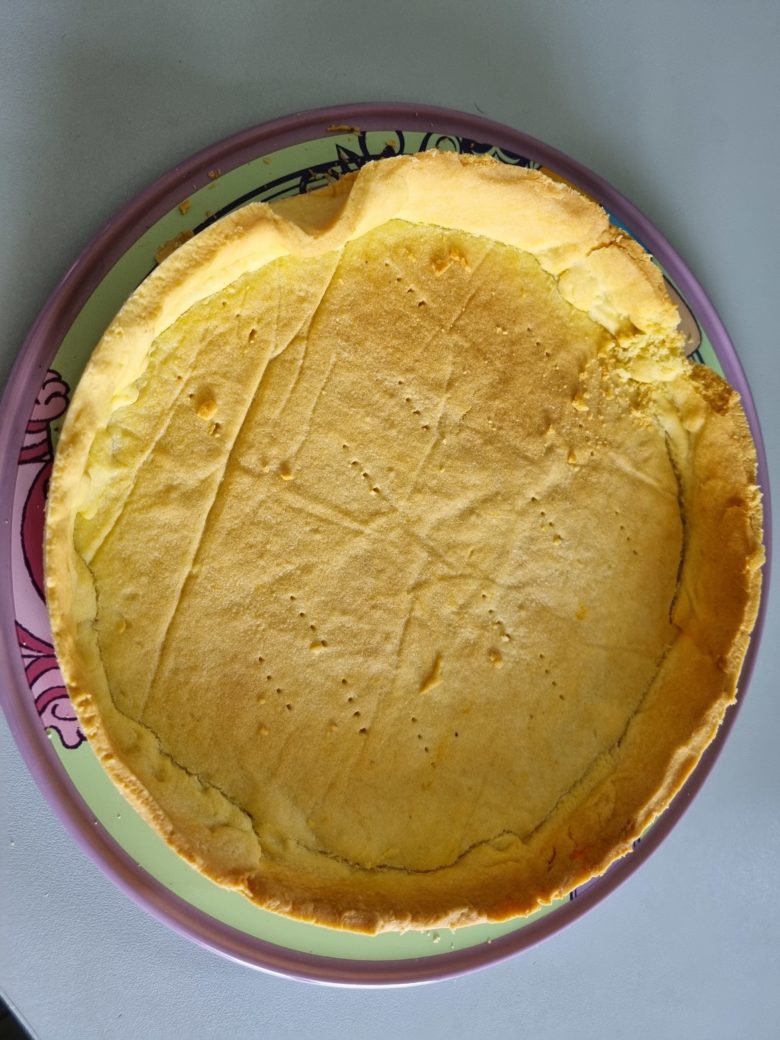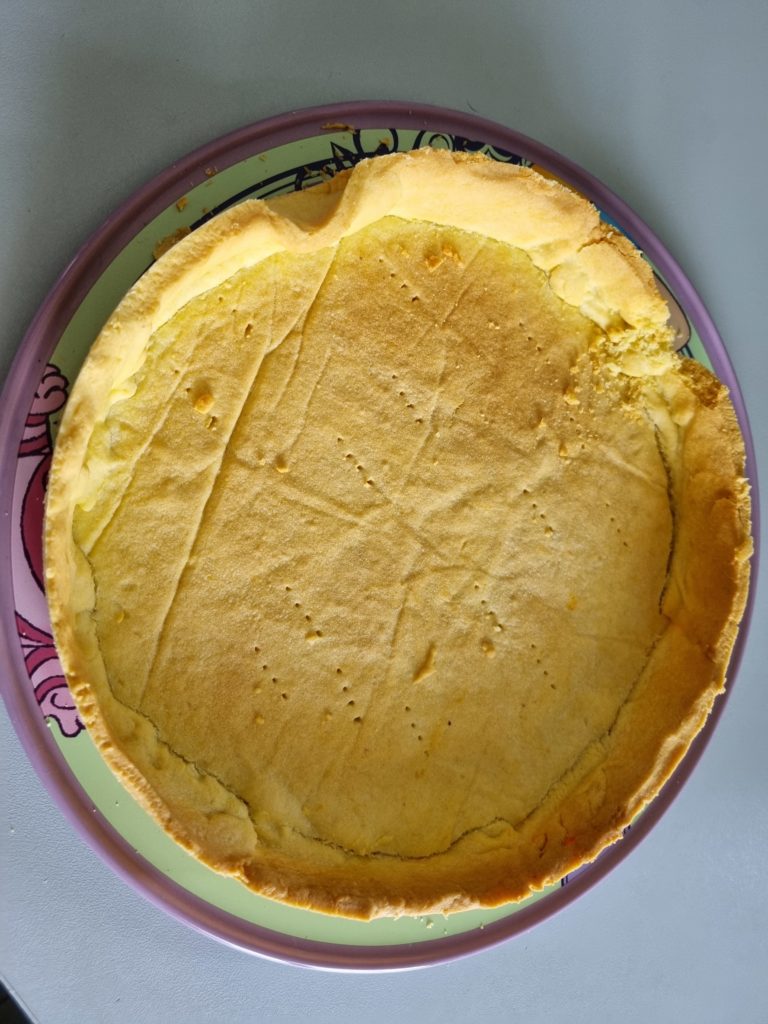 While the pie crust is baking, you can prepare the star by melting the white chocolate and pouring it into a star-shaped mold or cookie cutter. Then let your star harden in a cool place. For my part, I made several stars of different sizes, not knowing which one would fit the final size of the pie.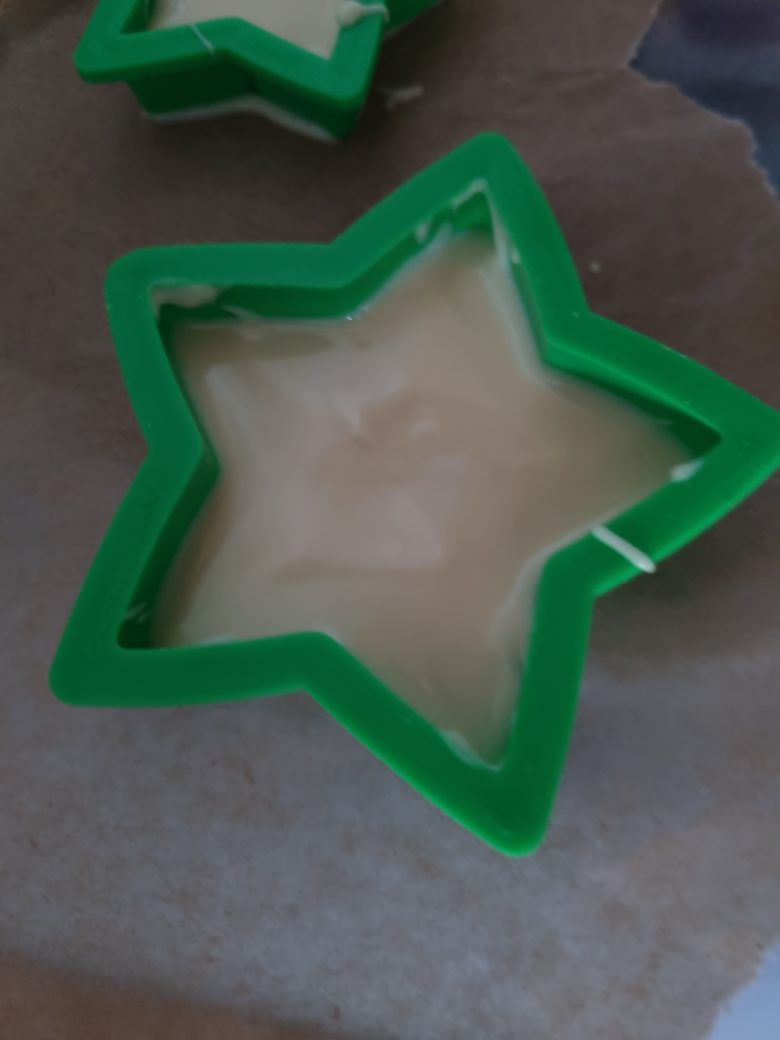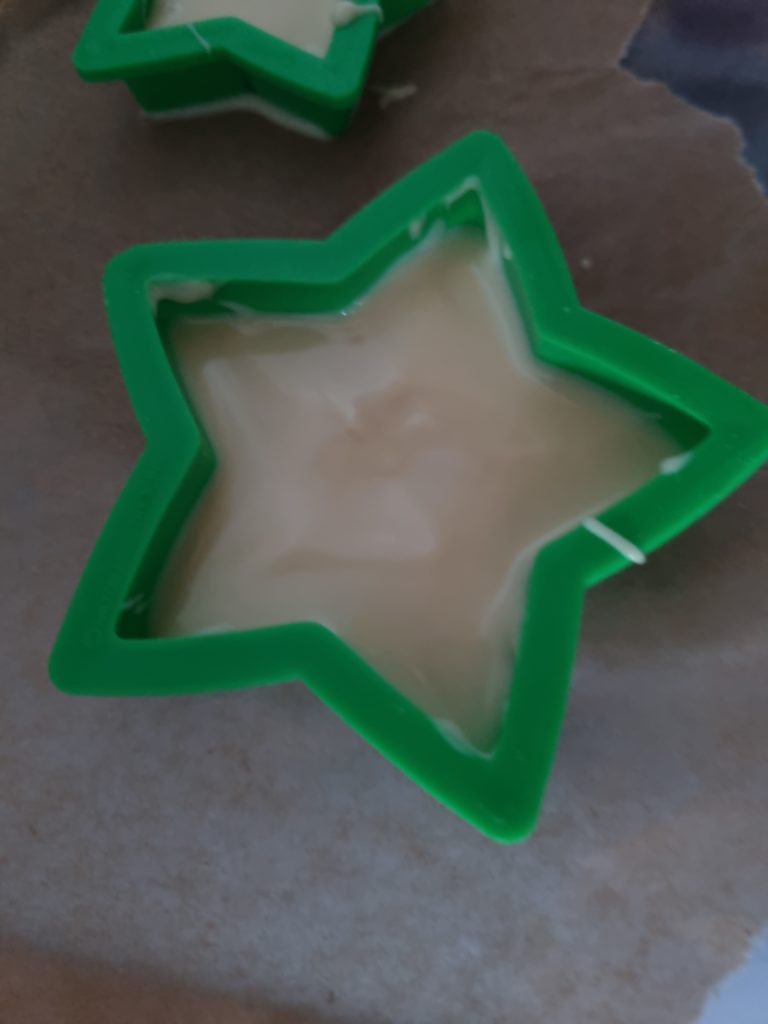 As soon as your pastry has cooled down, you can whip the cream and mascarpone into a whipped cream by adding the amount of powdered sugar you like. When the whipped cream is firm, pour it into a piping bag (you don't need to use a piping bag, just cut the end of the plastic bag) and pipe the whipped cream onto the pie crust.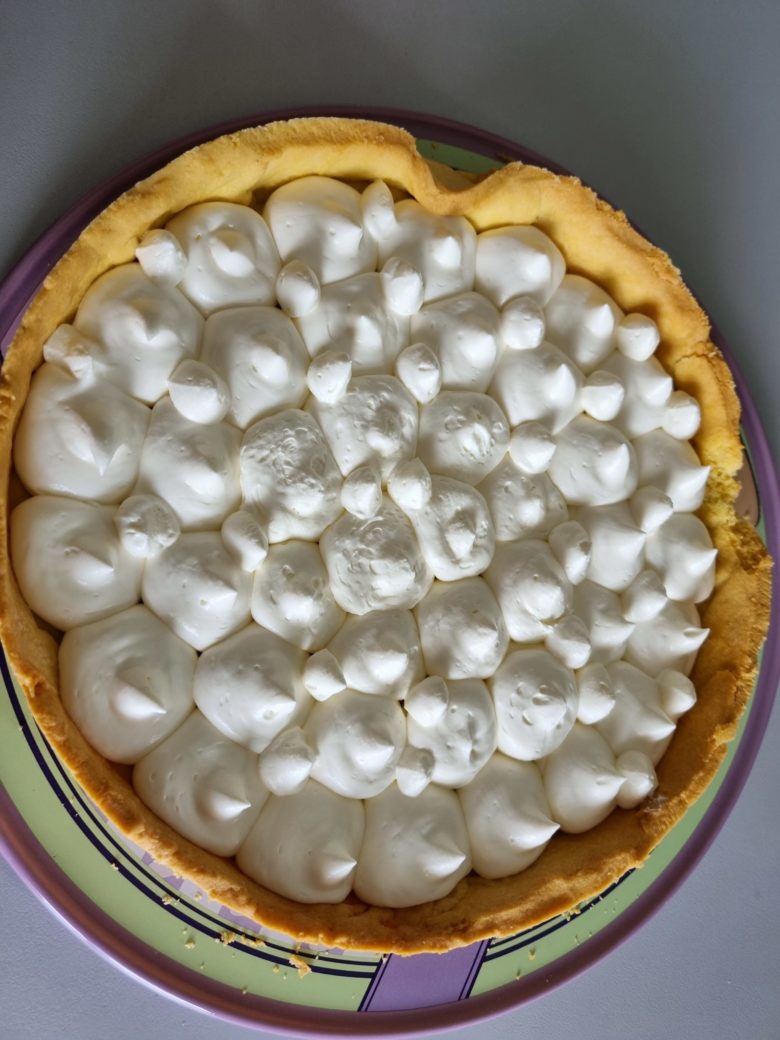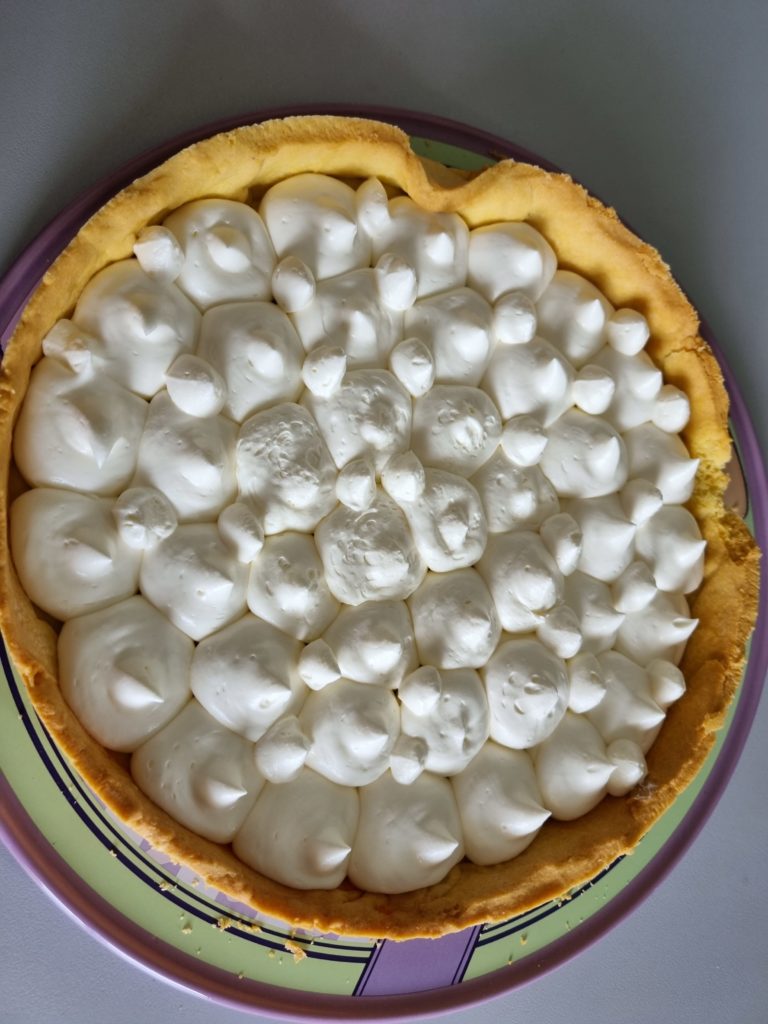 Now all you have to do is arrange the fruit: first the strawberries on the outer edge of the pie, then the bananas, raspberries and finally the blueberries in the center. Finally, when the chocolate star has hardened, carefully remove it from the mold and place it in the center of the pie. The dessert must, of course, be kept in a cool place until tasted.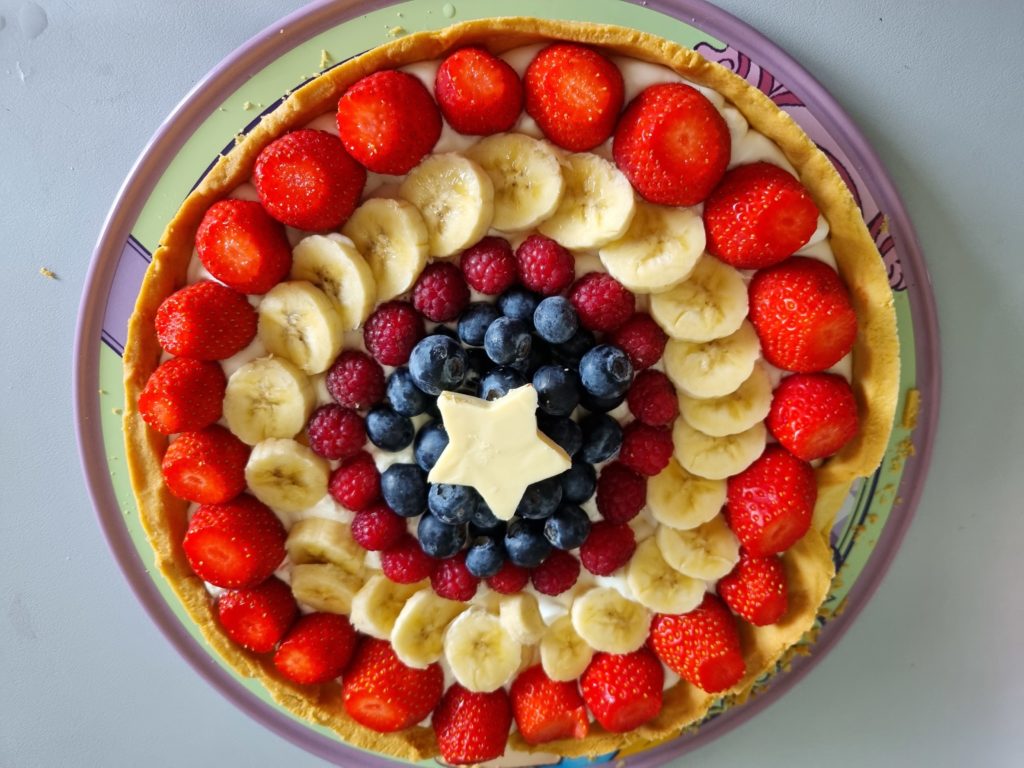 Pss! For more pastries, it's here: the Disney cake with the 30 years colors!