Cruella De Vil is one of the most iconic Disney villains. For Halloween, let's take a look at her story.
BIO EXPRESS
Nom : Cruella De Vil
Personnality : greedy, mean, loves diamonds and furs
Place of residence: Hell Hall
First appearance: 1961, in the animated film The 101 Dalmatians
Morphological characteristics: emaciated face, very tall, skinny, long feet, white and black hair dye.
Special feature: his car, the famous Panther De Ville, is on display at Walt Disney Studios Park.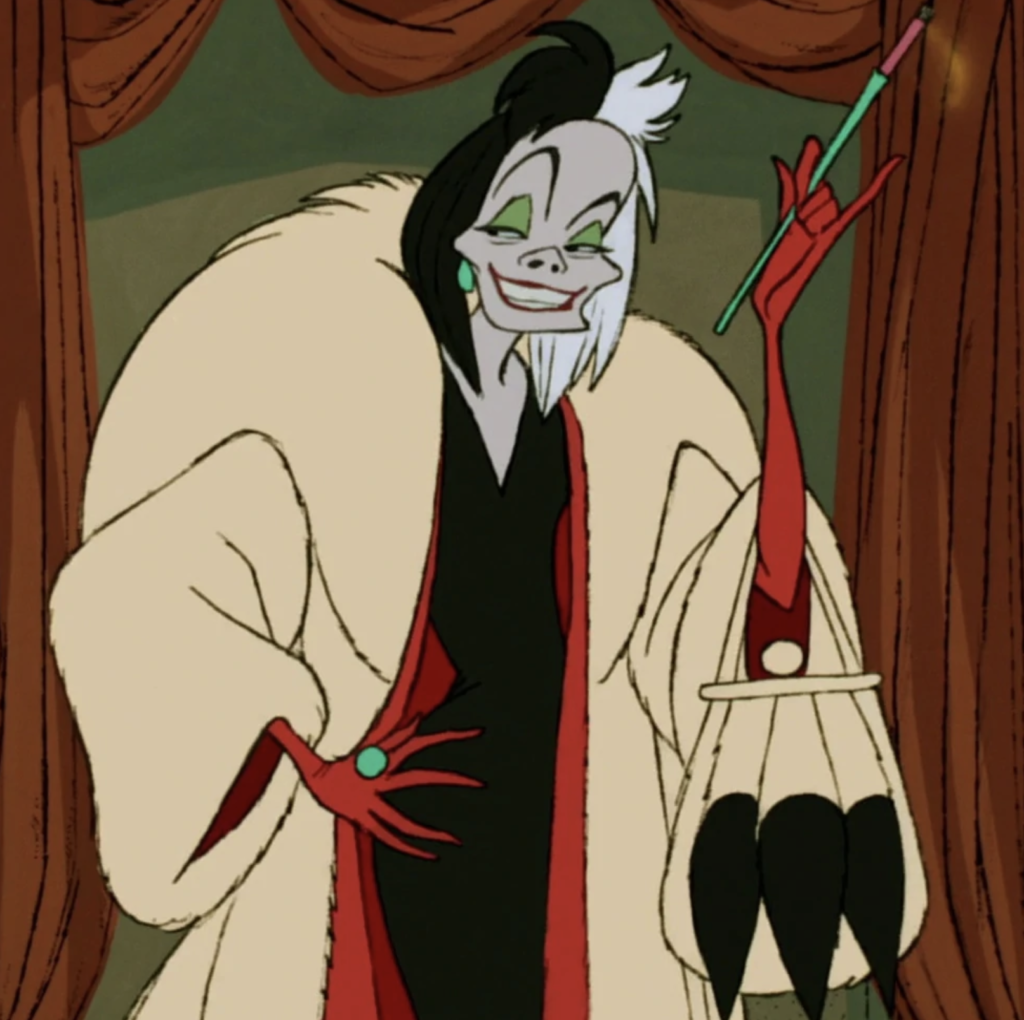 Cruella De Vil in the animated film
Created by Dodie Smith and based on the 1956 novel The One hundred and One Dalmatians, the character was first rewritten by Disney Studios in 1961.
Cruella De Vil (for devil) is a cruel and evil woman. Her ambition is to create a fur coat from Dalmatian puppies.
She is always accompanied by two incompetent crooks Horace and Jasper. With their help, she steals 15 puppies from her childhood friend Anita Radcliffe and buys 84 more.
She smokes constantly, leaving a trail of foul-smelling green cigarette smoke.
Her hair is dyed, half white and half black. Her physical appearance and mannerisms make her seem like some kind of demon or madwoman.
In the movies: The 101 Dalmatians and its sequel
Played on screen by Glenn Close, Cruella De Vil returns to the cinema through two film adaptations. The 101 Dalmatians, directed by Stephen Herek in 1996. And The 102 Dalmatians, directed by Kevin Lima in 2000.
Just like in the animated movie, she will do anything to get what she wants. She wants to create a beautiful coat made of Dalmatian fur. In addition, she owns a fashion house called "House of Devil".
In the sequel, Cruella is released from prison where she has undergone therapy and become a dog lover. But a French fashion designer, Jean-Pierre Le Pelt (played by Gérard Depardieu), will soon drive her back into madness.
Cruella De Vil in 2021
In 2021, Disney Studios are rewriting the story of the character with the release of a live-action film, directed by Graig Gillespe, focusing on Cruella.
Estella, played by Emma Stone, is born with black and white hair. Because of her appearance, the other children reject her, excepted Anita Darling.
As a child, she sees her mother pushed off the cliff by the three dogs of Baroness Von Hellman. She feels guilty and runs away. That's when she meets her two future friends, Jasper and Horace.
She has a talent for fashion and gets a job as a seamstress with the baroness.
After many adventures, she learns that she is the daughter of the baroness. The Baroness wanted to get rid of her, but sweet Catherine loved her like her own daughter.
Estella finally chooses to accept her dark side and calls herself Cruella.
This film is the only one to put feelings into Cruella. You can almost love her and forgive her for her evilness.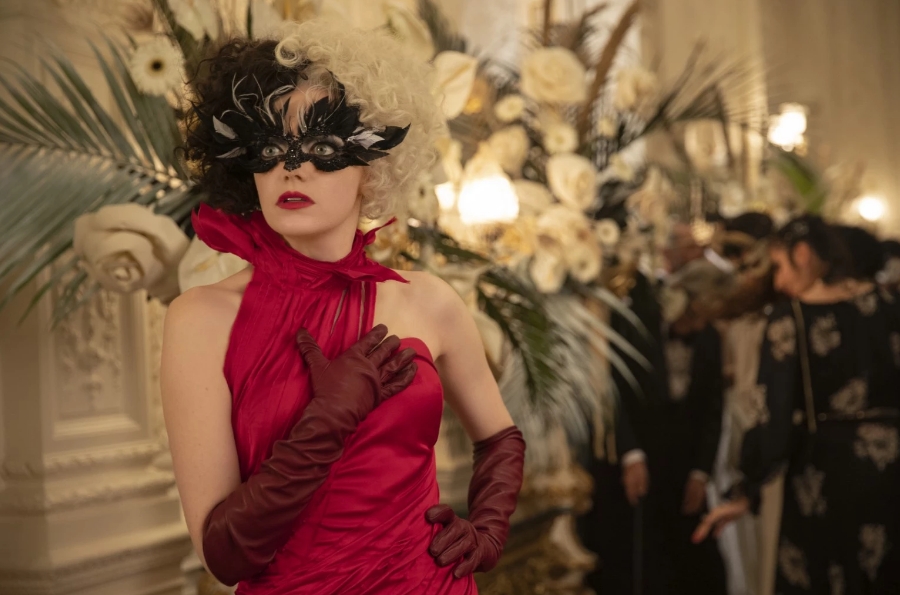 See also our review of the film!